Flawless makeup alone does not give you an elegant look. You need to have a good dress along with a sophisticated hairstyle that should go very well with your dress and makeup. By good dress, I do not mean an expensive one; even a dress with a mediocre price tag can be styled well can to give you a royal look. The foremost prerequisite to be a head turner is that you need to do your homework. The first task is to choose a dress. Depending upon the occasion, choose a traditional, western or contemporary dress. After you chose the dress, think about styling it- select a style that gives you the desired look. Personally, I prefer to go for contemporary styling even with my traditional dresses that helps me maintain a feminine yet bold look. The next two things can go parallel – makeup and hairstyle. Your makeup should aptly go with the colors in your dress. However, the hair style depends on how you want the overlook to be tagged. Supposedly, if you want to attain an Indian look, you can have a simple bun or braid with a saree. But if you want to adorn a modern look with the same saree, you can style your bun in a sophisticated manner. Basically, what I am trying to say here is that hairstyle has the capability to give a 360 degree revamp to your look. Hence, you need to consider all the parameters: dress, makeup, occasion but above all how you want to portray yourself before settling on a particular hairdo.
I can keep on chanting about styling as of lately I have spent plenty of time in doing the same. It was my close cousin's engagement ceremony, and she handed me the task of her significant day's trousseau. Thankfully, I was able to devote time in mulling over the best look for her – all the way from designing her dress to makeup to hairstyle. She looked like a charming princess, who was ready to cast her spell on everybody around. I wish I could share her photographs with you.
Nonetheless, here I am sharing with you some hairstyles that I shortlisted while I was rummaging one for her. These hairstyles are perfect to go for any dress, be it ethnic or western. Even if you have shoulder length hair, the salon people can make any of these hairdos for you. But, yeah you need to be prepared for lots and lots of bobby pins.
Let's have a look at the 10 Classy Up Hairdos For Parties And Weddings now.
1) I very much like the side look of this simple yet elegant hairstyle. You can do it on your own as well. I feel, it gives the wearer an aura of simplicity and aplomb.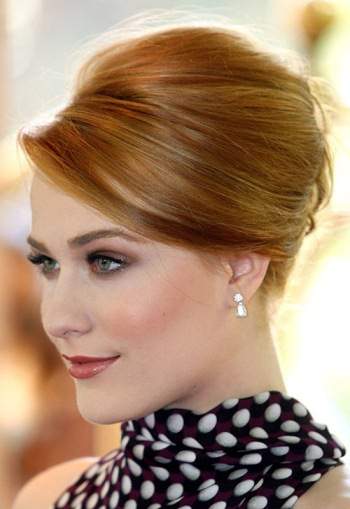 2) This is a messy up hairdo. You should go for this hairstyle when you want to flaunt a bold and carefree attitude.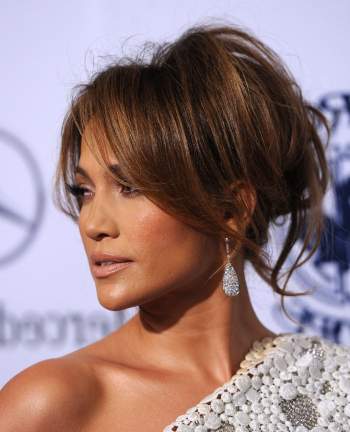 3) Don't you find Aishwarya Rai regal, confident and at the same time feminine in this photograph? It's not only about the dress but hairstyle as well. So if you feel like showing some attitude in a regal way, get this hairstyle done.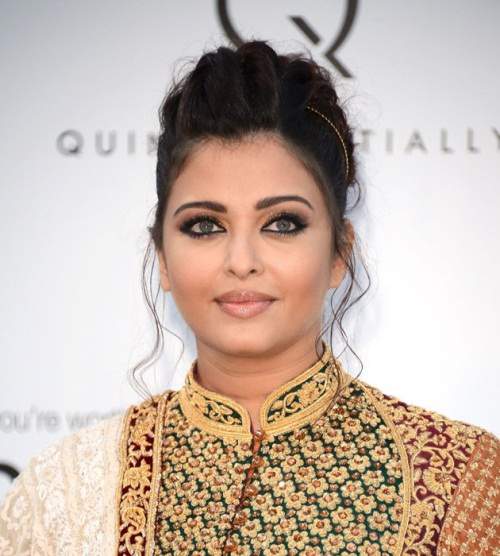 4) Otherwise, you can go for this side braided hairdo for elegant and immaculate look.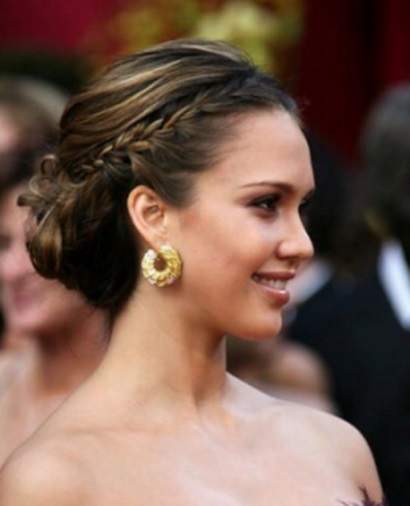 5) Do you find Sonam cute in this photograph? Well, not only cute she is looking bubbly and mischievous too. If you have that sort of personality, I am sure you would love to flaunt this hairstyle.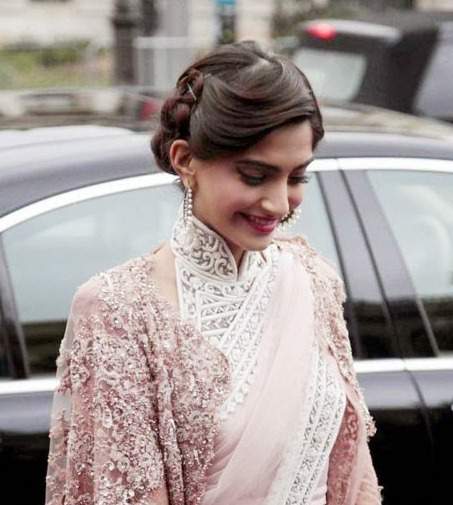 6) This center-parted hairstyle with side braids speaks of self-confidence and smugness. Go for it, to give your personality a new definition.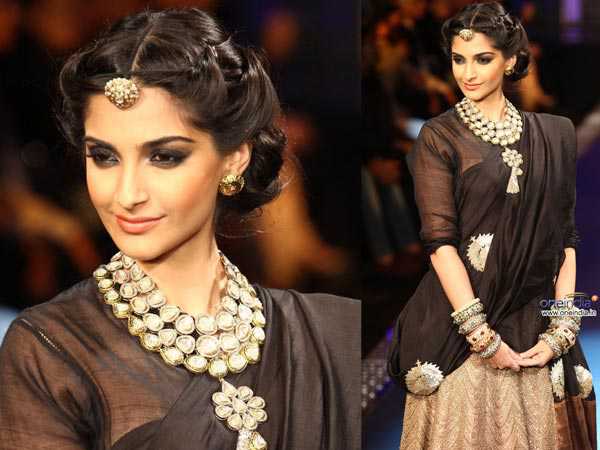 7) The side swept bun with hair spray fixed curls go great with all outfits. You can either have side or center parting at the front.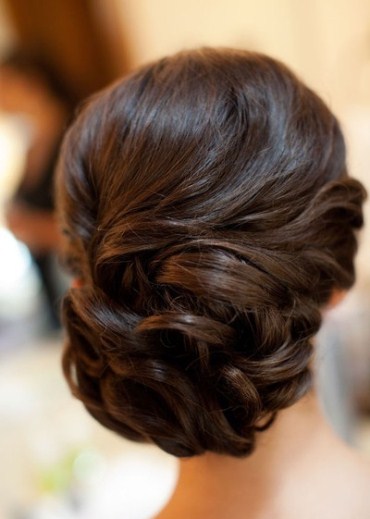 8) It is a long hair updo that goes best with contemporary outfits. Its beauty lies in the messiness of the style.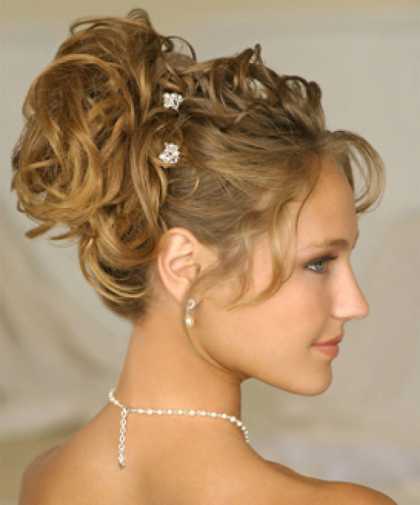 9) This is a romantic updo hairstyle with curls. It has an immaculate look that speaks of the feminine feelings.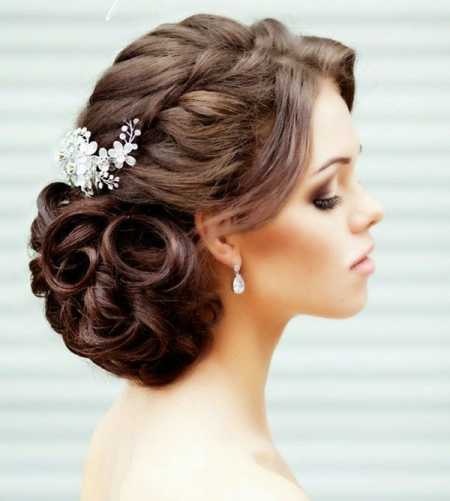 10) If you are a retro look lover you can style your hair somewhat like this. Roses are the essential part of this hairstyle, and they can definitely make you stand out from other beauties.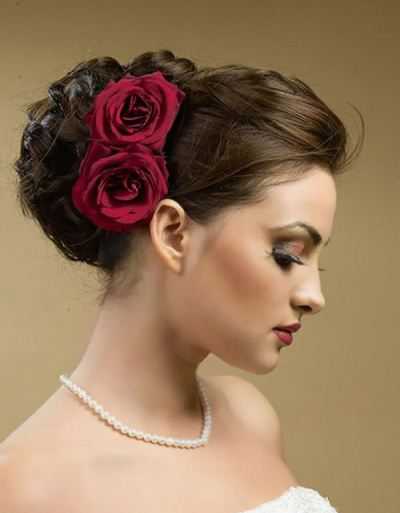 If you need some bling, you can décor these hairstyles with cool hair accessories or even with artificial flowers. Hairstyling is an indispensable part of any look; hence, you need to devote some time in selecting the one that goes best with your desired look.
You may also like reading these related topics
Style Your Hair With These Simple Braided Hairstyles
Lakme Salon Show Stopping Hair Collection and Hair Makeover Experience
Obsessed With Cuteness – Cute Hairstyles Are The New Fashion
How To Make A Sock Bun In 5 Easy Steps