For most Indian women the answer to "Your favorite Indian attire?" is SAREE. This typically 8m length fabric has been a part of Indian women's wardrobe for over centuries. A saree is a rectangular piece of fabric that is usually worn with a blouse and a petticoat (underskirt). Patterned borders with matching pallus enhance the beauty of a saree. Banarsi sarees have been an all-time favorite of Indian women, though with changing times many fabric types such as georgette, net, crape, etc are experimented with. No matter how beautiful it looks, managing this long piece of fabric initially feels like a task in itself-especially for short heighted girls. But when you learn the art of styling and managing a saree, all you see is an Indian beauty draped in an elegant piece of clothing.
Saree is one such attire that can be formal, chic, ethnic and contemporary – depending upon the saree fabric, blouse design and the way you style it. When I was shopping for my post-wedding wardrobe, I did not only pay attention to the fabric type but also chose the blouse designs wisely. Theblouse design and the way you style your saree can totally revamp the entire look. For this post I am sharing 10 gorgeous ways to style a saree but soon I will publish another post on blouse designs. For the moment, go through these styles, and I am sure you will be amazed to see how differently it can be styled.
1) In northern India, this is the simplest way of styling your saree. It has been in style from the beginning and it still has not lost its charm. The challenge here is to carry the pallu when you have to wear it for long time. Your arm serves as a resting place for the pallu, which is left loose on your arm, and if you have to keep your arm folded like this for long hours there are chances that you will feel exhausted. Not to mention, a saree draped this way looks elegant and formal.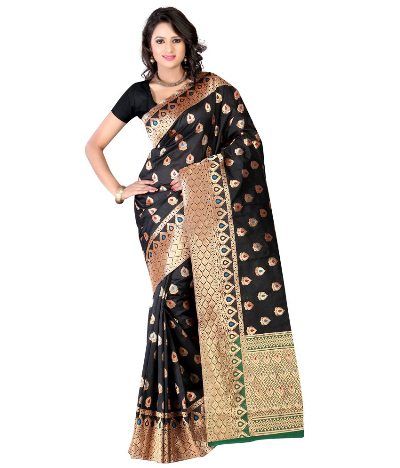 2) This style is very chic and comfortable at the same time. In this draping style, you do not keep your pallu loose but fold it all up on your shoulder.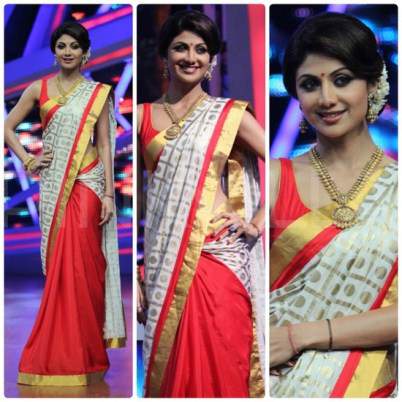 3) This style is quite similar to #2 with the exception of front being more visible. So if you are wearing an embellished blouse you should drape your saree like this. This draping style is so comfortable that you can dance, walk, run… do whatever you feel like.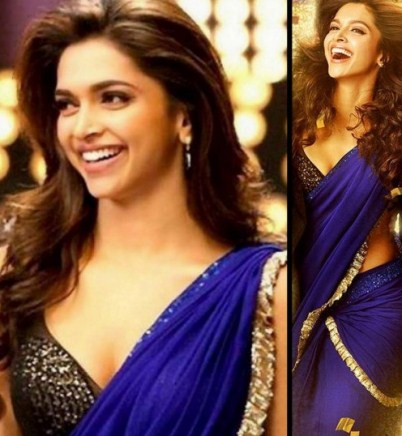 4) If you are wearing a heavy embroidery blouse you should drape your saree in this style. The difference lies in setting the pallu – you need to set it from back to front. This style is very common in some parts of east India.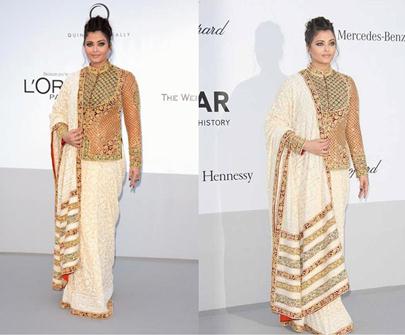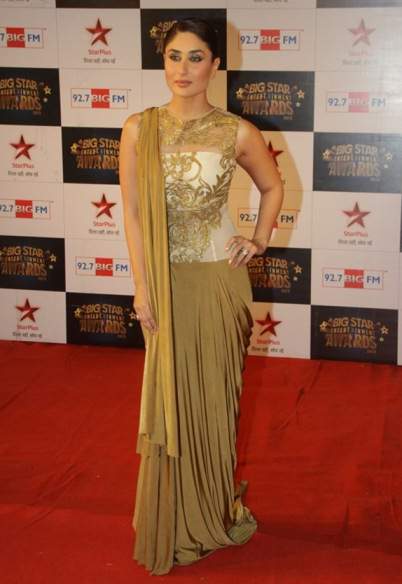 5) Bollywood superstar Mumtaz used to wear her saree in a unique fashion, and since then that draping is called Mumtaz style. This style gives you a slimmer look but also makes your gait slow. So if you are not very comfortable walking in a saree this style is not for you.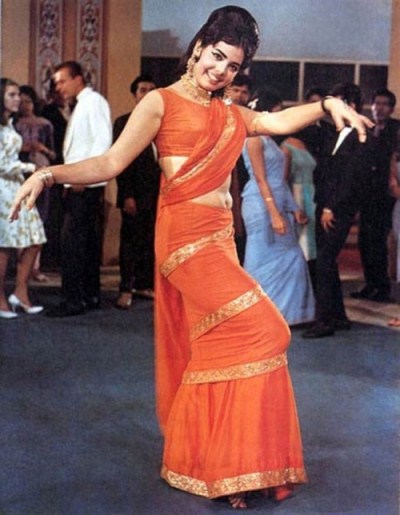 6) Draping saree in Bengali style is another way to get the traditional saree look. In this graceful style, saree is worn without pleats. In this style you can look elegant and walk comfortably.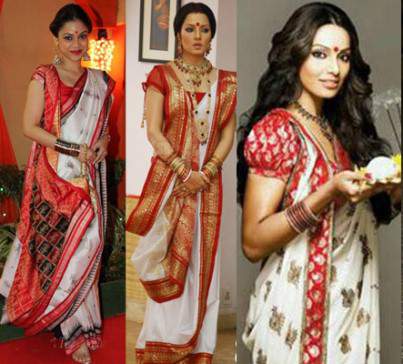 7) Lehenga style saree is also very common these days. This is also a pleat-less draping that gives a lehenga look. You can also find semi-stitched lehenga sarees in the market. These are quick drape sarees that effortlessly give you an ornate styling.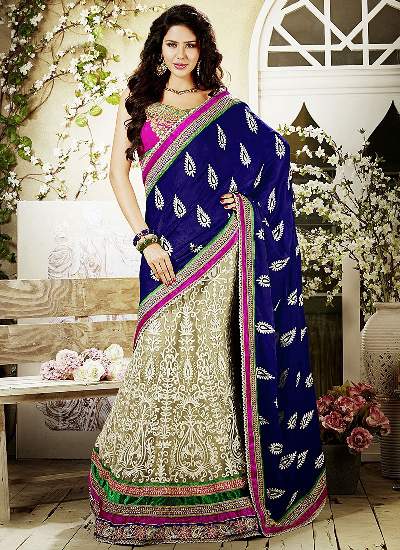 8) Just like women in north India have their own signature style of saree draping so does the women of Maharashtra. The signature style in which they drape their sarees is called 'Marathi saree style'. Draping your saree in this style demands slight hard work but it is not an impossible task. When done rightly, it gives you a cute traditional look.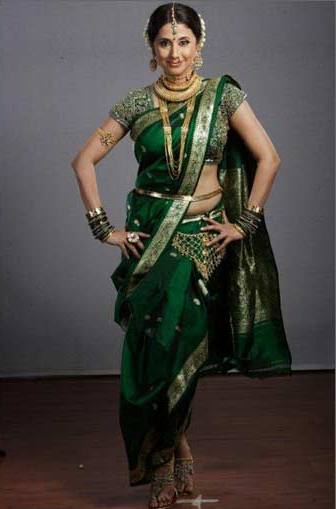 9) The seedha pallu saree or Gujrati style is also a common way to drape the saree. In this style the pallu is brought to the front and spread across the chest. It is quite a decent way to wear a saree.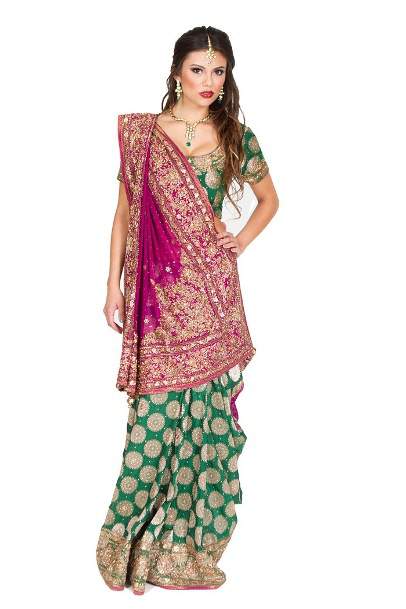 10) This is also considered a variation of Gujarati style saree. In this, the pallu is spread across the chest first and then brought to the front. Unlike the traditional Gujarati style, this modified version does not have the pallu tucked on the left.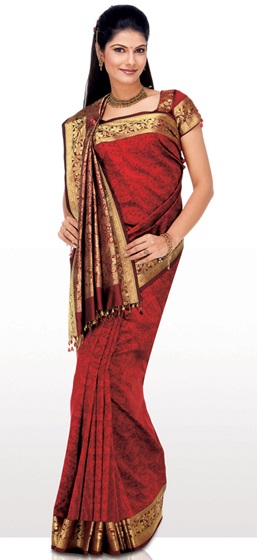 Image Courtesy: Google
You might also like reading these related articles:
Ethnic Wear-Chic and Fashionable Indian Designer Sarees
Indian Wedding Outfits Based On Modern Wedding Themes
10 Best Online Stores To Buy Lingerie For The To-Be Bride
10 Classy Up Hairdos For Parties And Weddings