It's time for another makeup product review, and this time it is Sugar Cosmetics Contour De Force Mini Blush. I love using blush, and I absolutely feel that makeup is incomplete until you give the cheeks a prominent hue. Practically also, I have noticed that when I use blush my entire face glows and makeup turns out even better. So, this is like a must-have product for me. Today, I would like to share my reviews of Sugar Cosmetics mini blush.
What the product says
Transform your skin from forgettable to flawless with a pretty pop of colour from the SUGAR Contour De Force Mini Blush. Light and infinitely blendable, a kiss of this blush on your cheeks is all it takes to make you look radiant with minimal effort. The long-wearing colour is effortlessly buildable, which makes it easy to create the entire spectrum of looks from sheer to dramatic. Its lightweight, velvet formulation glides on smoothly to give natural looking colour that lasts the entire day. Swipe it on and score that perfectly flushed look within seconds!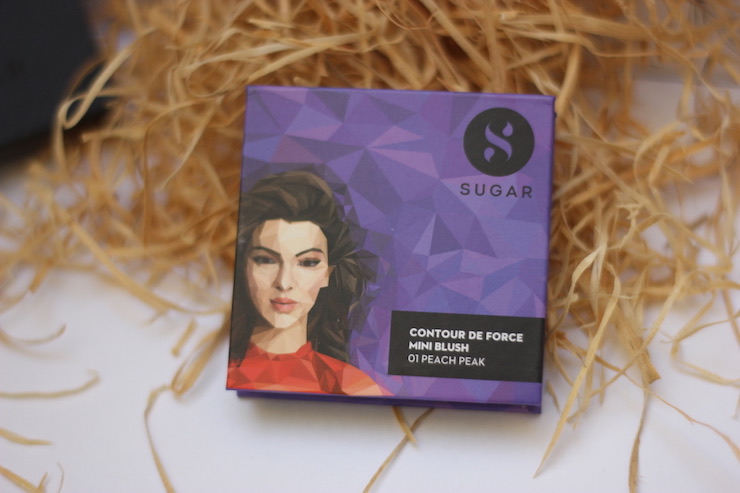 My take on 'Sugar Cosmetics Contour De Force Mini Blush Peach Peak'
Sugar Cosmetics Contour De Force Mini Blush comes in cardboard packaging. The blush pan is embedded in the sleek square-shaped box that has a magnetic lock and the box is further packed in a slip-on cover which shows the shade name, ingredient list, pricing, etc. Compared to other blushes, this product is lightweight but does not contain any inbuilt mirror and blush brush. So, if you are planning to carry it for travel you need to carry those two makeup tools separately.
Though it is named mini blush the quantity is more than sufficient to last at least for a year. Honestly, I like such small quantities as I am able to finish them before they actually get expired. At my wedding time, I purchased a lot of full-size blushes from high-end brands but had to throw them because I could not finish them before the expiry date. So these small quantities are economical and well-used.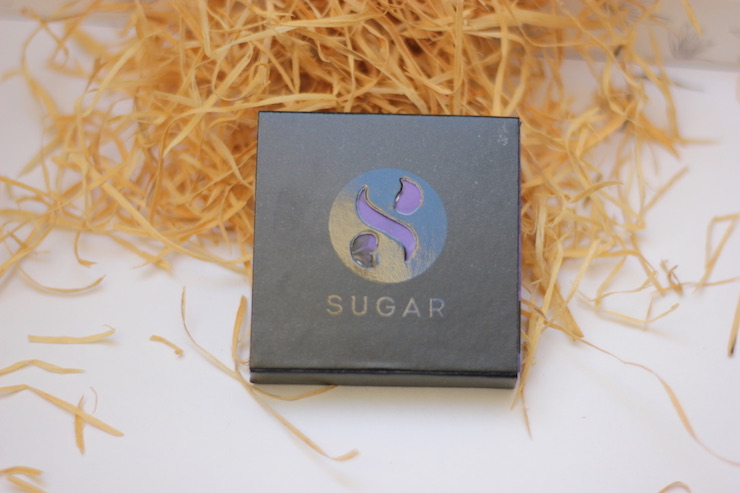 The SUGAR Contour De Force Mini Blush comes in two pretty shades viz., Peach Pink and Pink Pinnacle. Peach Peak is a universally flattering soft peach pink tint that will warm up your cheeks with just the slightest hint of naturally radiant colour. It is appropriate for all skin types. Being buildable, it can be layered for night parties or occasions like weddings.
It is a powder blush with a smooth texture, and the formulation makes it easy to blend and stay intact for a good time. The pigmentation is nice as in just a couple of swipes it gives a vivid color to the apple of cheeks. Absolutely lightweight, this dermatologically–tested blush lasts all day long without clogging pores. As the brand recommends "You will need next to nothing of this richly pigmented blush to get a nice wash of colour. Tap the brush into the blush pan and flick the stem of the brush to knock off any excess product. Lightly tap on your cheek, and then blend using soft swirling motions".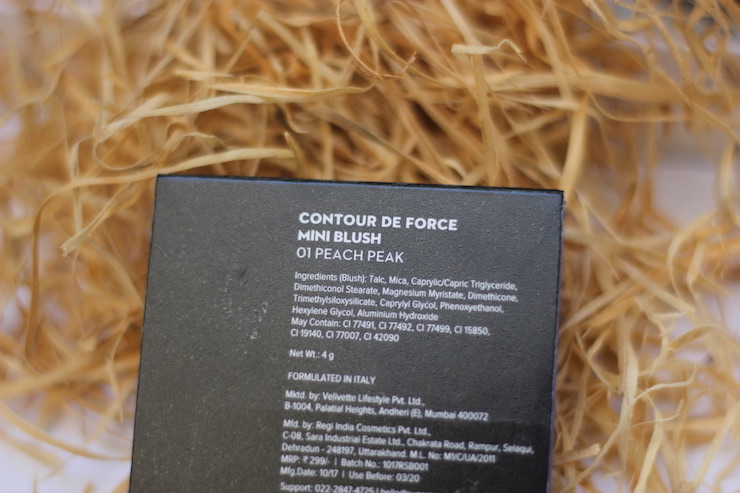 Things I like about 'Sugar Cosmetics Contour De Force Mini Blush Peach Peak'
– Nice pigmentation.
– Appropriate for all skin types.
– Smooth, blend-able texture.
– Lightweight.
– Small size makes it economical.
– Easy to hit the pan.
Things I do not like about 'Sugar Cosmetics Contour De Force Mini Blush Peach Peak'
– Packaging could have been sturdy.
– No inbuilt mirror.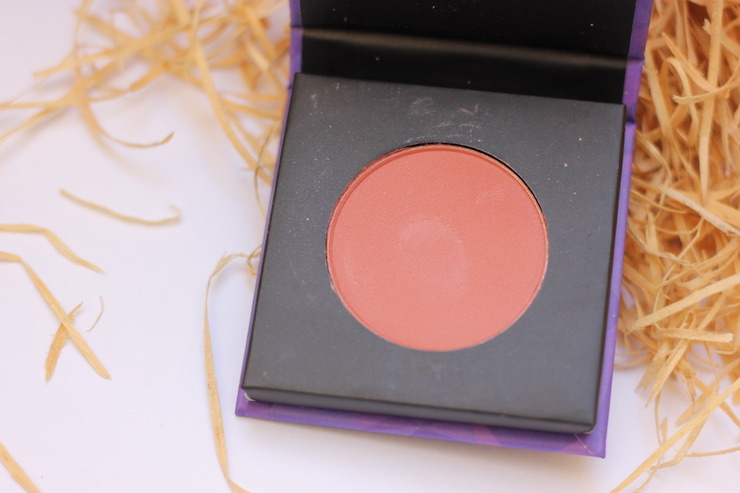 Price of 'Sugar Cosmetics Contour De Force Mini Blush Peach Peak'- Rs 299 for 4gms.
Final Word: Finally, I would like to say that this blush is an ideal option for beginners and experts who do not like to throw away products bought from their hard-earned money. Formulated with skin beneficial ingredients, it gives good color payoff and lasts all day long. Light as air and easy to blend, it is a decent blush to use in a situation when you have less time in hand and wear makeup for a long time.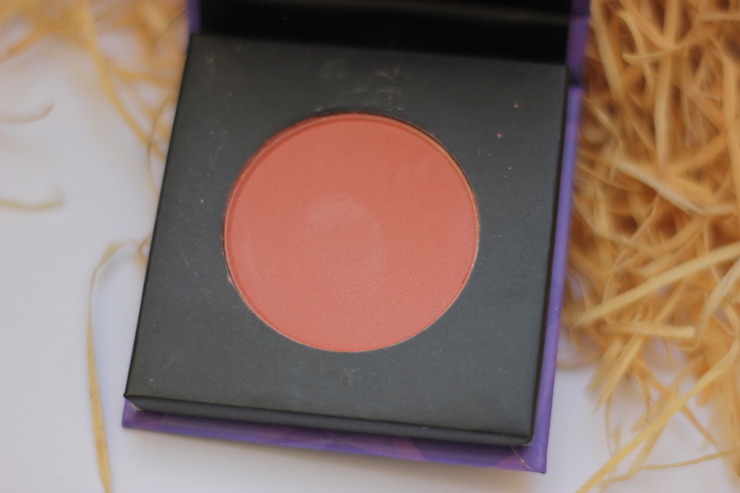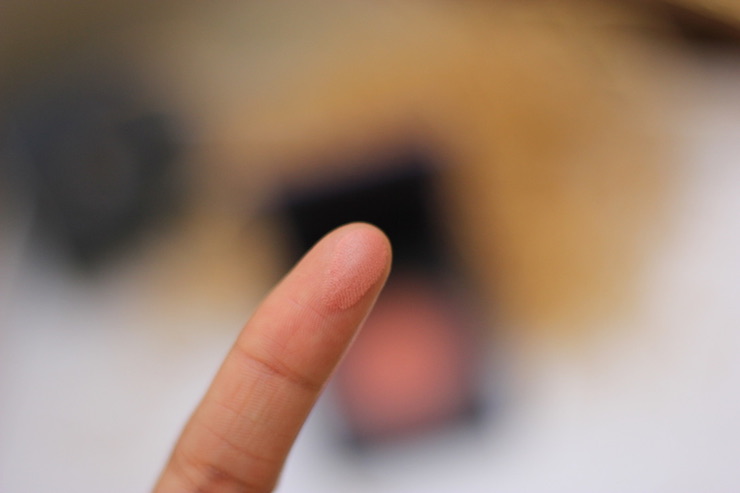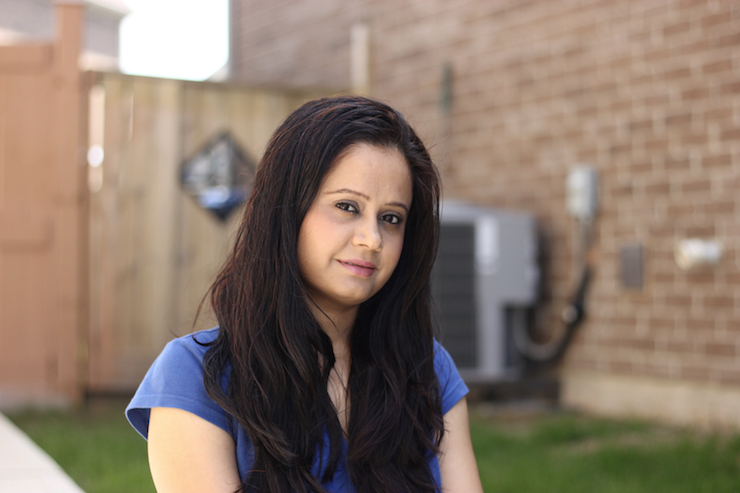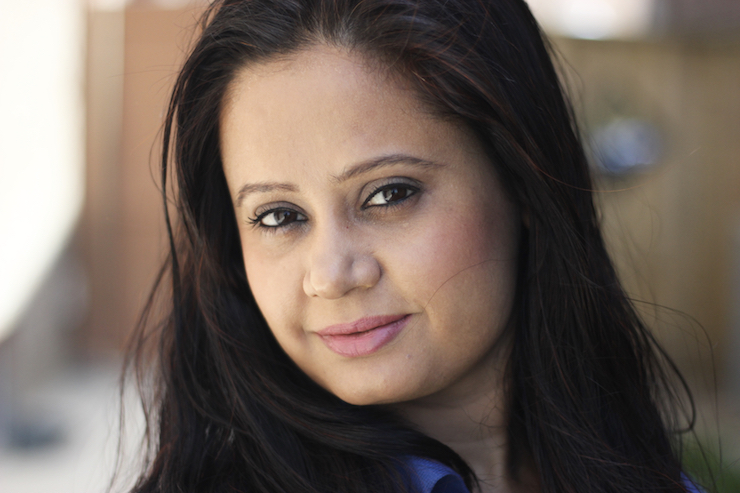 You might also like reading these related topics
Makeup Revolution London Vivid Blush Lacquer Heart Review Swatches FOTD
Wet n Wild Color Icon Blusher Heather Silk Review Swatch FOTD
Loreal True Match Blush 205 Honey Review, Swatch
Loreal true match blush true rose review
Be A Bombshell The One Stick In Shade Sunset Review Swatch
Blush City Color Coral Shade Review
MAC Beauty Powder Blush All's Good Review, Swatch
Oriflame The One Illuskin Blush Shimmer Rose Review Swatches
Oriflame The ONE Illuskin Blush Pink Glow Review
First Glimpse: Oriflame The One Illuskin Blush Swatches