In my opinion, winter season and blush go hand in hand. I love experimenting with different shades as they help in going for new looks and also make me understand what goes with my skin best. In today's review, I am talking about Makeup Revolution London Vivid Blush Lacquer Heart. There are six shades in 'vivid blush lacquer' range but I will be talking about one shade i.e. "Heart". Let's see how this shade fares on my skin tone.
What the product says:
– Ultra intensive liquid blush for intense pop of colour and easy to blend
– A creamy blush that creates a rich, long lasting vivid colour on the cheeks.
– Easily blendable across the cheeks for a natural and easy to build the shade up on any skin tone. And gives the skin a natural, soft and matte finish.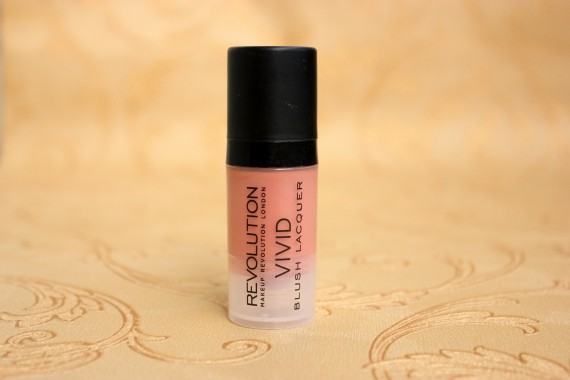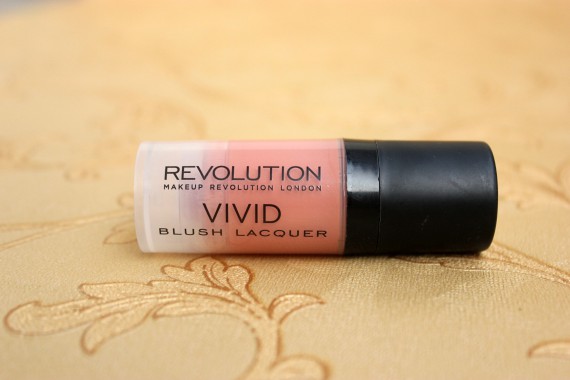 My skin type: Oily to combination
My Take on 'Makeup Revolution London Vivid Blush Lacquer Heart'
It comes in a quite unique packaging; at least it is different for me as I have always used panned blushes. So until I opened this blush I was unsure how it had to be used. I kept thinking of it as wide mouthed bottle but once I took off the flimsy transparent cover I was relieved to see that this blush is based on airtight pump-dispenser mechanism. Since I have started using it this way, I find it more convenient as compared to panned blushes. Anyways, the bottle is sturdy and transparent with a black cap on top that ensures there is no leakage of the product. Being light-weight and spill-proof, it is easy to carry so you can just put it in the handbag without any fear of spillage.
The pump needs to be pressed for few times for the first time but be careful and slow unless it will dispense out a lot of product. Second time onwards you just need to press the pump once but be gentle with the pressure otherwise you may end up with excess product. Just one small dot of the product is required for both the cheeks, if you want to build it up you can go for a next round. But be watchful while you do that as there is no way you can put the excess product back in the bottle.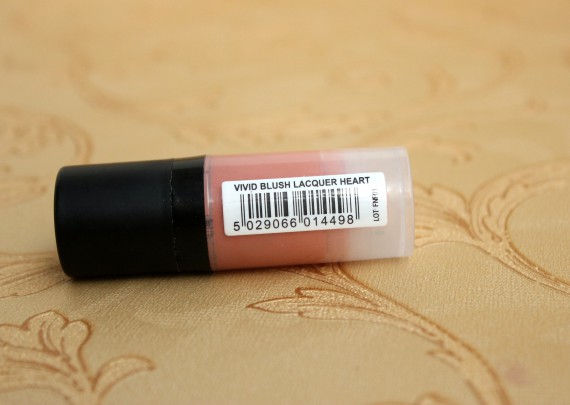 "Heart" is a muted peach shade that looks gorgeous when coordinated with the right colors. Unlike pink or earthy shades, this won't go with every outfit. You have to be little thoughtful of your lipstick shade and outfit while choosing this heart shade. I usually pair it with neutral lips and bold Smokey eyes or with a light orange lipstick. I am sure there must be numerous options; the thumb rule is you have to do the right color coordination.
It is a liquid blush with semi-thick consistency that feels creamy. Just one tiny dot suffices for both cheeks, and the smooth texture helps it blend easily. The one thing you should take care of is to be fast with it as it settles quickly. Once it is settled, you won't be able to blend it and if you try to do so you will turn it into patches. So be fast as it does not require much effort in blending. I apply it with fingers because using a brush for this small quantity does not sound pragmatic to me as it will waste a lot of product.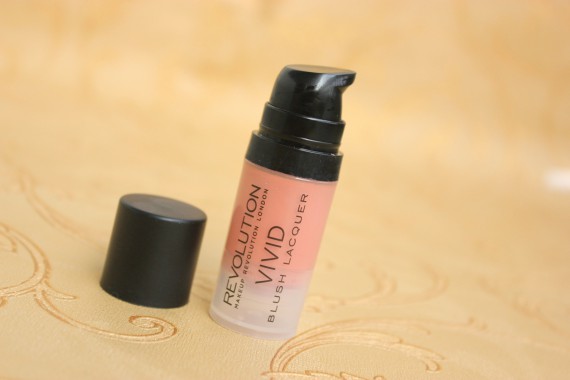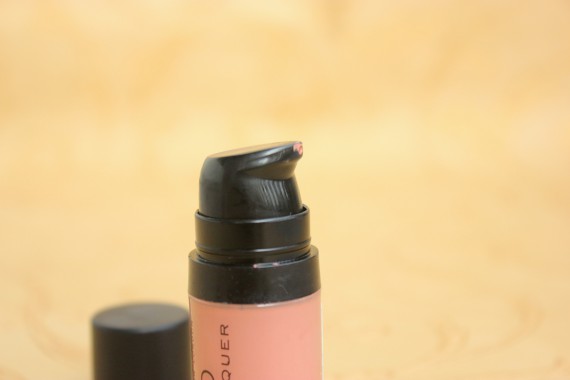 It has good pigmentation which is quite buildable. A small dot gives prominent day-time color to the cheeks, in case you want to make it more intense just work with more quantity and be gentle as otherwise you will just end up taking off the product itself.
Post blending, it gives a beautiful matte finish that looks natural and nothing over. It stays on me for good 4-5 hours without a primer beneath, and the best thing is it does not cause any untoward oiliness on my super oily face. I assume, if worn over a primer its staying power will increase considerably. The other thing is it does not highlight open pores but yes if your skin is not properly moisturized it can highlight dry patches. It might be because of the cold weather, but if your skin is aptly hydrated you may not face this problem.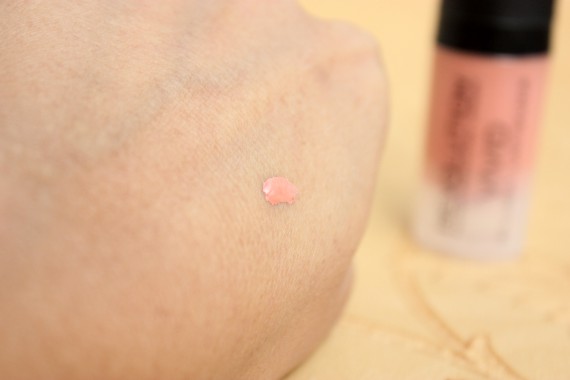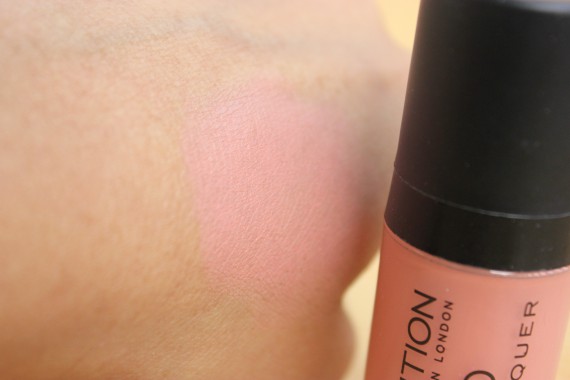 What I like about 'Makeup Revolution London Vivid Blush Lacquer Heart'
– Being a liquid blush it is nice for dry skin and cold weather.
– Beautiful peach color that would complement Indian skin tones.
– Easy to carry, easy to apply.
– Buildable shade.
– Provides natural matte finish.
– Small dot is sufficient for both the cheeks.
– Blends easily but you need to be fast with it.
– It does not clog pores.
– Stays on for 4-5 hours without primer.
What I do not like about 'Makeup Revolution London Vivid Blush Lacquer Heart'
– Has to be blended quickly.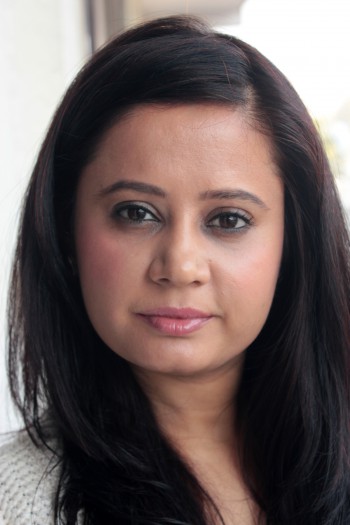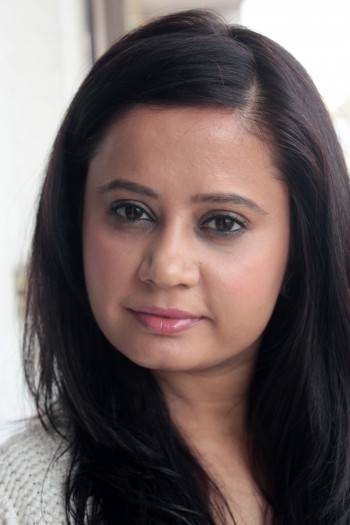 Price of 'Makeup Revolution London Vivid Blush Lacquer Heart'- Rs 750
BABE Rating: 4.5/5
Final Word: Makeup Revolution London Vivid Blush Lacquer Heart is a beautiful muted peach shade. The blush is easy to blend, has good pigmentation and shows up really well. The compact spill-proof packaging is easy to carry and you do not even need a brush to work with. It's good staying power and matte finish are other plus points that would make buying this blush a wise decision.
You might also like reading these related topics
Wet n Wild Color Icon Blusher Heather Silk Review Swatch FOTD
Loreal True Match Blush 205 Honey Review, Swatch
Loreal true match blush true rose review
Be A Bombshell The One Stick In Shade Sunset Review Swatch
Blush City Color Coral Shade Review
MAC Beauty Powder Blush All's Good Review, Swatch
Oriflame The One Illuskin Blush Shimmer Rose Review Swatches
Oriflame The ONE Illuskin Blush Pink Glow Review
First Glimpse: Oriflame The One Illuskin Blush Swatches