For working people, weekends are stress busters. After a long week (yeah, 5 days are pretty long time) at work I literally wait for weekends. I do not know who initiated the "TGIF" term, but seriously that person must have been working quite hard. If you work hard 5 days a week you would definitely understand the true meaning of TGIF and feel it too. On the contrary, I love working and the more deep I dive into work the happier and satisfied I feel. But it does not mean I do not like partying, the common phrase in corporate world is – work hard, party harder. So yes, weekends are just for partying and to do all the crazy things and to rejuvenate. I think we all know that we should live everyday as if there is no tomorrow, but as we get busy in day-to-day activities we forget to live life. I think we should at least take out time to speak with our loved ones just to let them know how important they are for us. Loving and giving are the two joys of living.
Anyways, I can keep talking about love, life and satisfaction, but today, I just want to limit the post to OOTD. I wore this dress for an evening with friends. Yellow is my favorite color, and the bright colors used in this fabric's print make the dress even more appealing. I love the cut; it makes the dress comfortable to carry and has a formal touch to it. This is one of those rare dresses that can be worn both formally and informally. It is perfect for an evening out with colleagues; I would have accessorized it as I wore it for an informal meet but I was running out of time so quickly added what all I could find easily. As the dress has all the bright colors, I was confused choosing the right pair of shoes. Black would have looked too contrasting so I went ahead with a neutral pair (when in doubt I always go with neutral). To complete the look, I just used my regular makeup stuff and kept the hair loose. If I had more time in hand, I would have gone for a slightly dramatic eye makeup 
Enjoy the photos; do pour in your comments. Have a lovely weekend!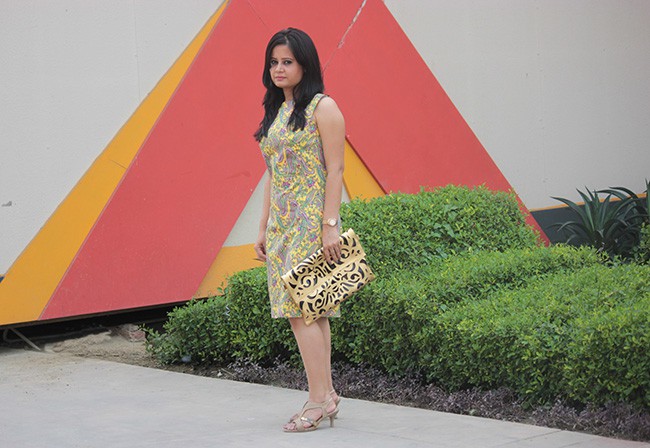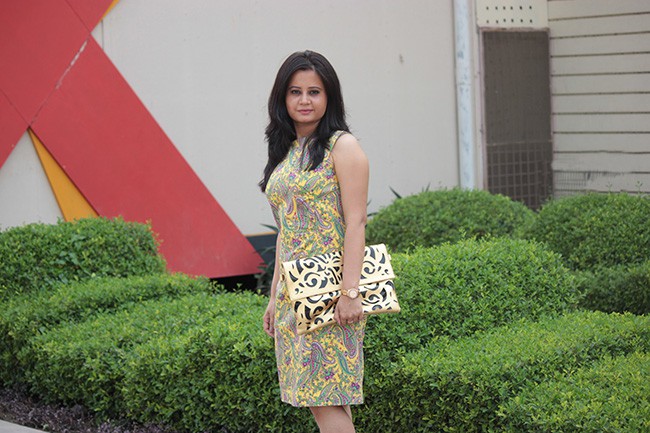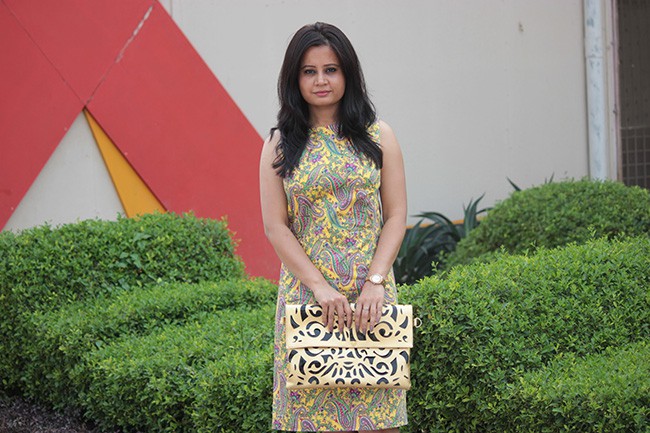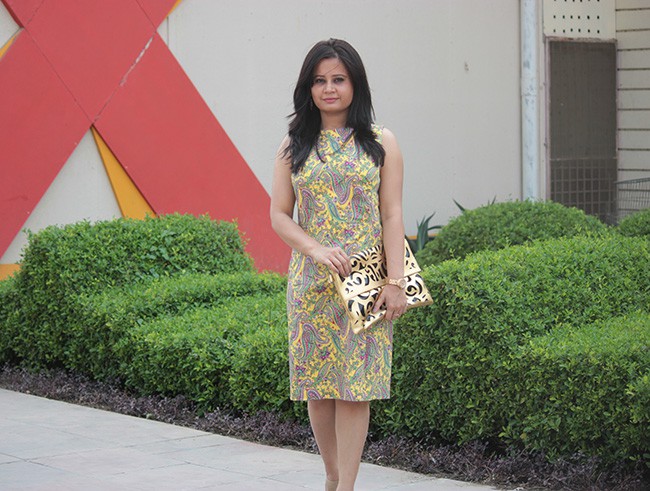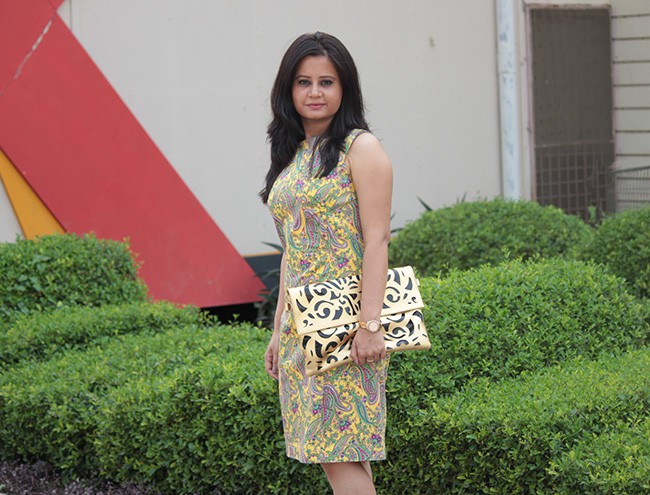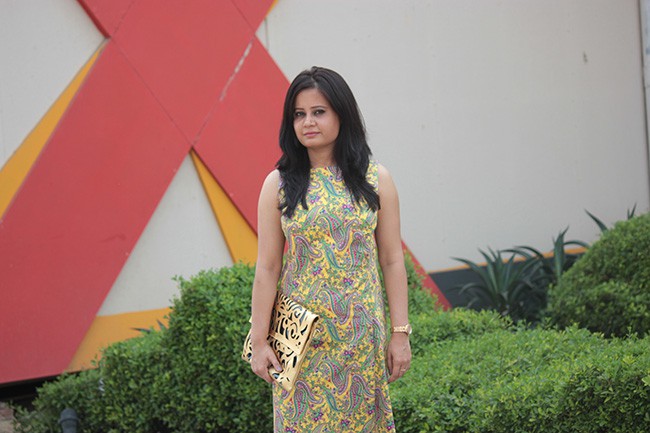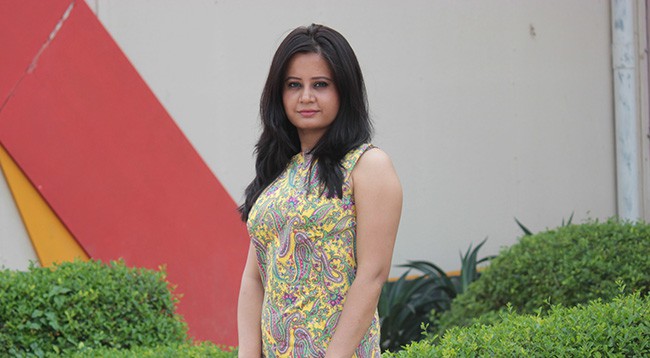 OOTD Details
Dress: Ralph Lauren
Footwear: Footin
Watch: Fossil
Clutch: Online
You might also like reading these related topics
Outfit Of The Day-Getting Ready To Embrace Summer
Outfit Of The Day: From The Mountains Of Mussorie
Outfit Of The Day-Black Peplum Dress Styled With Black And Golden Accessories
Outfit Of The Day-Off White Lace Top With Black Jeggings
A Road Trip From Delhi To Jaipur – Memorable!
Outfit Of The Day- Black Top With Red Pencil Skirt
Outfit Of The Day- Pleated Chiffon Mint Dress
Outfit Of The Day- Monochrome Knee Length Dress
Outfit Of The Day: Traditional Indian Khadi Silk Suit in Green
Outfit Of The Day: White Frill Top, Chequered Short Shirt With Fuchsia Overcoat
V-Day 2014 – A Quick Glimpse
Outfit Of The Day: Black Leather Jacket Paired Up With Silk Scarf And Knee Length Dress
Outfit Of The Day: Double Breasted Navy Blue Long Wool Coat