After a rigorous week at office, two days off feel like nothing. No matter how hard I try to extend the weekend (virtually though) it goes away quicker than the blink of an eye. I had a big pile of backlog since my little sister's wedding so last couple of weekends was busy in clearing some of the buildup work. But this last weekend, I was adamant to spend some time in grooming especially getting done a haircut, which was due long time back. I had been postponing it for one or other reason and the result was split ends and unmanageable hair. I am glad, I finally got my hair chopped – the length is shorter than what I usually keep but I love this style.
Last week, I published a post on best haircuts for round face that was when I was doing my homework for this new haircut. This is haircut # 6 from that post but with slight customization. As summer season has almost come so I hope this cut (being short) will provide a reprieve from scorching sun. Plus, I always feel that short hair is a lot easier to manage in terms of oiling, shampooing and styling.
Nevertheless, coming to the OOTD, I wore this attire for a casual evening with friends. I had hard time in deciding the perfect top that would go well the monochrome pants. Finally, after trying numerous combinations settled with this collar knot top and black high heels. The makeup was kept minimal and so was the lipstick shade as I wanted the haircut and overall look to be the center of attraction :).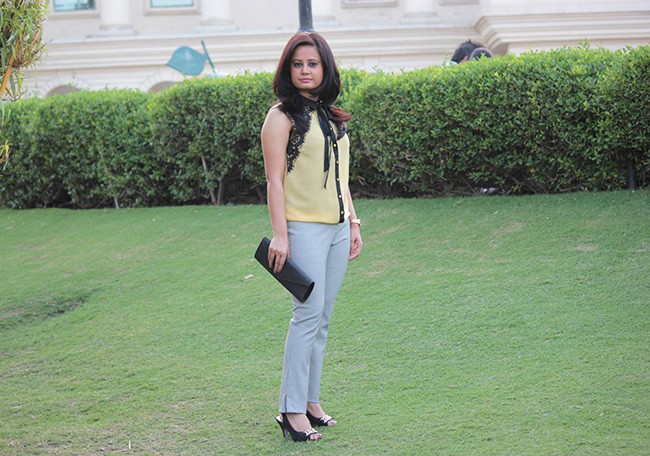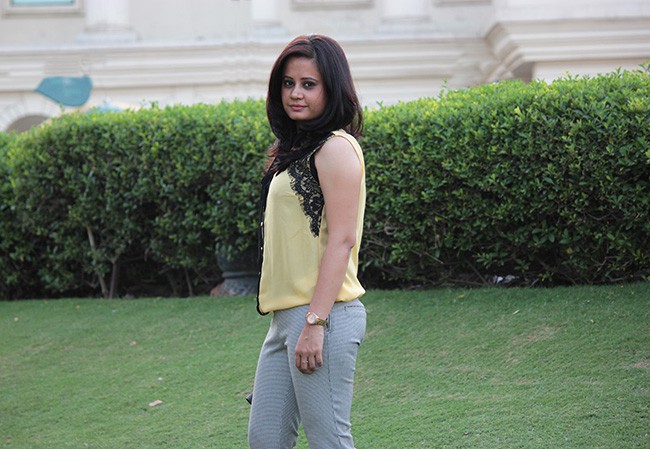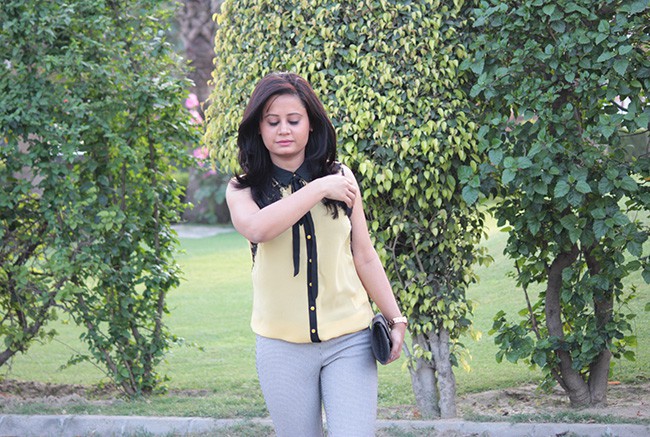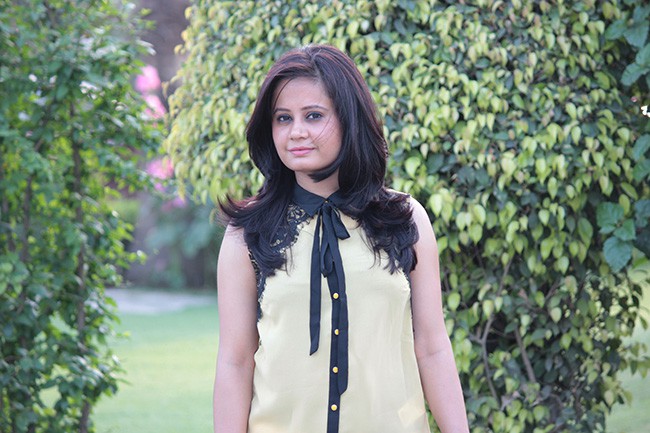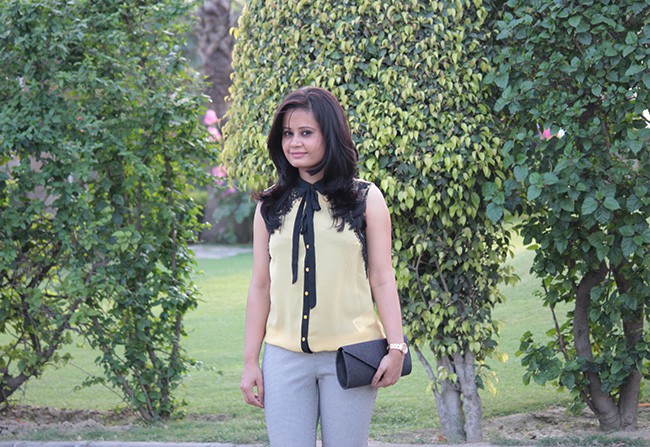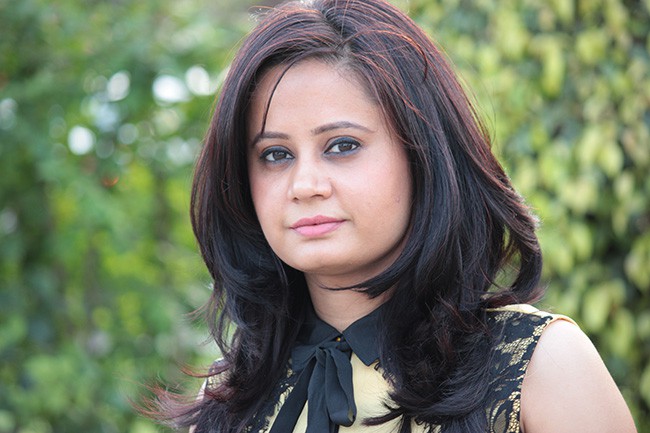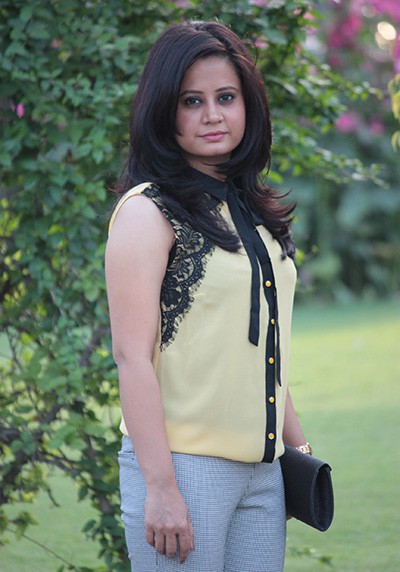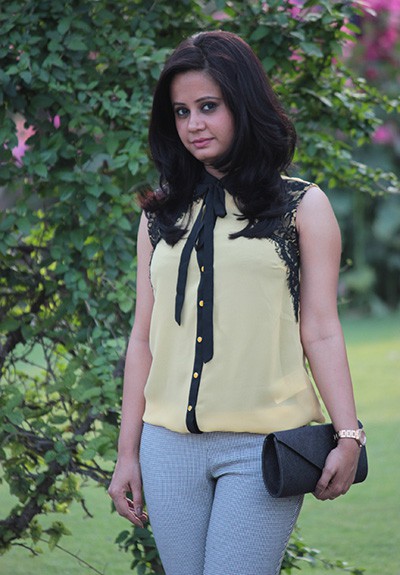 Except this day out, I did not many productive things this weekend. The rest of it was spent reading novel (Woman of substance –reading it second time) and watching romantic movies. I know, it does not sound like I took advantage of the weekend but still I enjoyed lazing around and doing nothing :). How was your weekend?
OOTD details:
Monochrome pants- Zara
Top- Vero Moda
Heels –Italian brand
You might also like reading these related topics
Outfit Of The Day: From The Mountains Of Mussorie
Outfit Of The Day-Black Peplum Dress Styled With Black And Golden Accessories
Outfit Of The Day-Off White Lace Top With Black Jeggings
A Road Trip From Delhi To Jaipur – Memorable!
Outfit Of The Day- Black Top With Red Pencil Skirt
Outfit Of The Day- Pleated Chiffon Mint Dress
Outfit Of The Day- Monochrome Knee Length Dress
Outfit Of The Day: Traditional Indian Khadi Silk Suit in Green
Outfit Of The Day: White Frill Top, Chequered Short Shirt With Fuchsia Overcoat
V-Day 2014 – A Quick Glimpse
Outfit Of The Day: Black Leather Jacket Paired Up With Silk Scarf And Knee Length Dress
Outfit Of The Day: Double Breasted Navy Blue Long Wool Coat