Day 3 is for Red rays lipstick from Maybelline Superstay 14Hr Megawatt Lipstick range. So far, my experience has been quite good with these lipsticks. Contrary to my expectations, all the shades I have tried so far have different finish. Neon Pink was pure matte, Keep me coral was satiny and now this Red rays has a semi-matte finish. Read on to know my experience in details.
What the product says
Our Superstay 14hr Lipstick is super charged with high voltage colour to make statement bold lips. No dullness, no dragging, just weightless colour that lasts the distance.
Why You'll Love It
• Electric pigments for supercharged colour
• 14hr longwear that lasts
• Lightweight formula with no dragging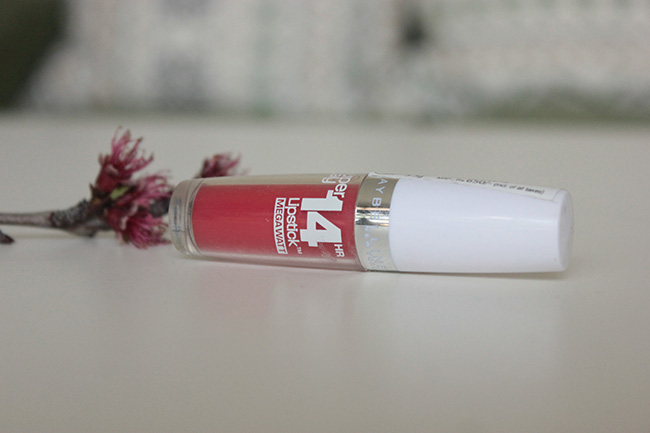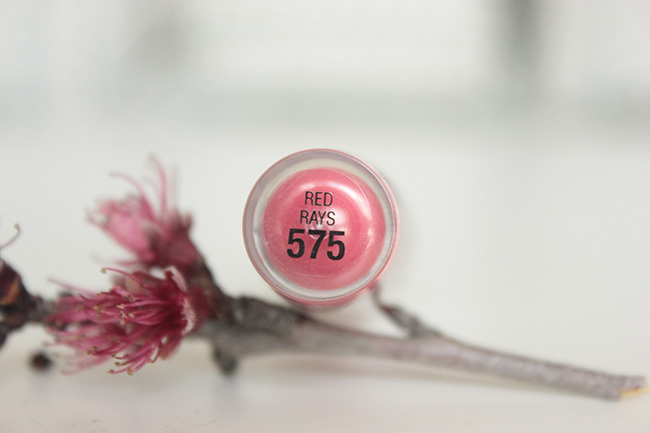 My take on 'Maybelline Superstay 14Hr Megawatt Lipstick In Red Rays'
It comes in a color-coded packaging with white opaque cap and click-clock system. The shade name is mentioned at the bottom of the lipstick. The packaging is sturdy but still I would recommend carrying it with care as the bullet can break easily. The color-coding is not the exact replica of the lipstick shade so ensure that you try the tester first before purchasing.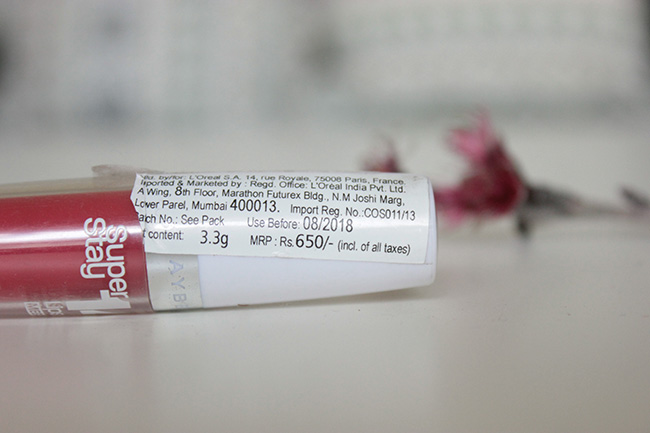 'Red rays' is bright red shade. It instantly freshens up the look, and can be paired with all sorts of makeup looks from minimal to full makeup. This is the right red for all skin tones, can be worn day and night. However, depending on the occasion the pigmentation can be increased or decreased as it does not give full coverage in one go. For a complete opaque look, I need to swipe it couple of times so if you want to keep the pigmentation low you just need to swipe it once. But for pigmented lips, the patched can be perfectly concealed after 2-3 swipes.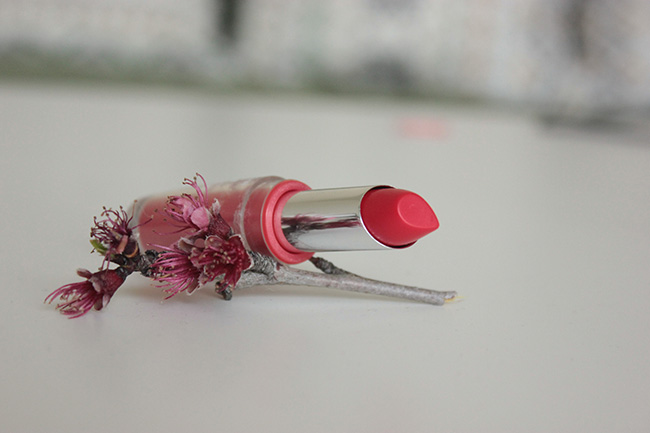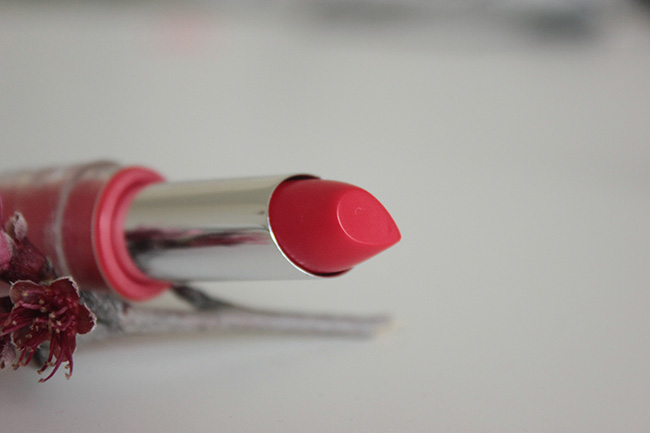 It has got smooth texture that makes it go easy on the lips. The fragrance is yummy-licious and fades away within minutes, which is a positive for those who do not like fragrant lipsticks. Because of the texture, it feels comfortable on lips and stays within the lip boundaries all day long. It does not even settle into fine lines. I do not need to apply a lip liner underneath to increase its staying power, which is about 7-8 hours with meals.
Like other lipsticks from this range, it does not easily get transferred to cups and I think that is the reason of its long staying power. When it starts fading, it does so evenly without leaving any patchiness and that I think is a huge help when you do not have the time to reapply the lipstick. Having a semi-matte finish, it does not make the lips dry. I wear it without a lip balm and it makes my lips feel comfortable.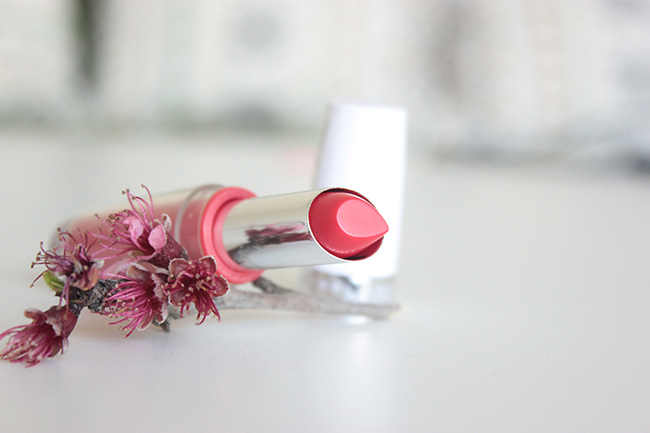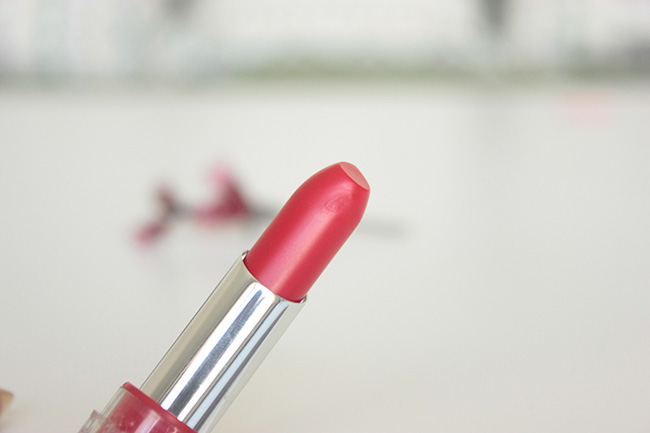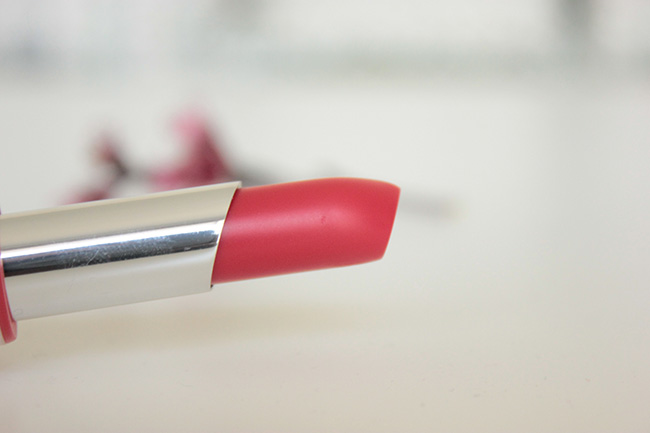 What I like about 'Maybelline Superstay 14Hr Megawatt Lipstick In Red Rays'
– Bright red shade that instantly adds glow to face.
– Does not bleed or smudge.
– Feels light and comfortable.
– Suits all skin tones.
– Does not dry out lips.
What I do not like about 'Maybelline Superstay 14Hr Megawatt Lipstick In Red Rays'
– I am not satisfied with the pigmentation as it has to be swipes a couple of times for an opaque look.
– Feels sticky initially.
Price of 'Maybelline Superstay 14Hr Megawatt Lipstick In Red Rays': Rs 650
BABE Rating: 3.75/5
Final Word: 'Red Rays' is a beautiful bright red shade just like tomatoes. It is an appropriate shade for all skin tones. But to get that bright look you would need to swipe the lipstick a couple of times. Once applied, it stays on intact without smudging or bleeding. The semi-matte finish makes it comfortable-to-wear and moisturizing. I love the color but the pigmentation is not as great as that of the other lipsticks from the same range. Other than that all the traits are impressive, and if you want you can give it a try just for the sake of color.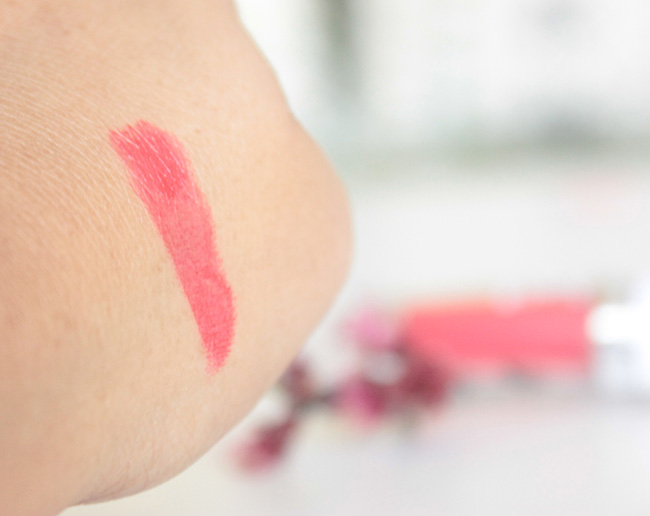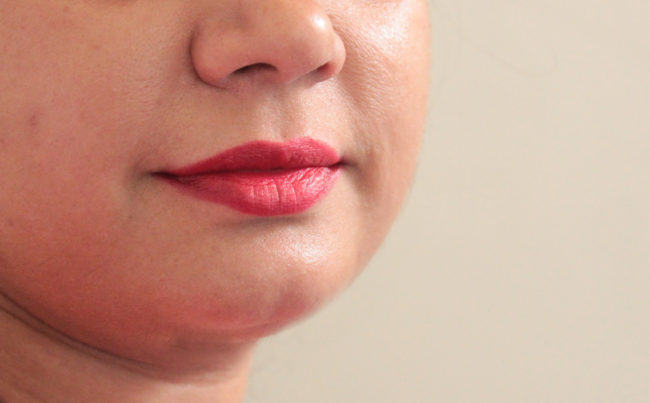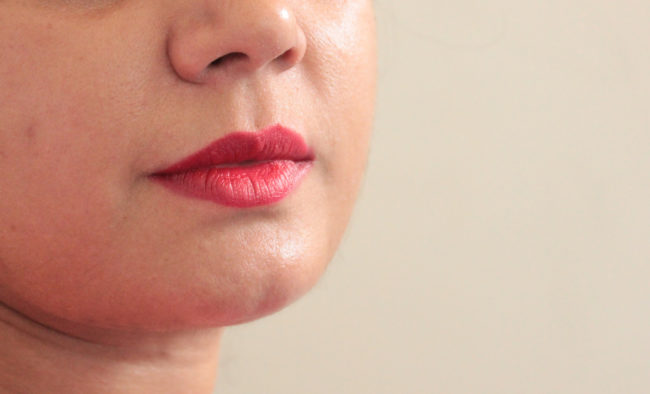 You might also like reading these related topics:
Maybelline Superstay 14HR Megawatt Lipstick In Neon Pink Review Swatches
Maybelline Superstay 14HR Megawatt Lipstick In Keep Me Coral Review Swatches
Bellapierre Mineral Lipstick In Shade Ruby Review Swatch
Faces Go Chic Lipstick Rock Solid Shade Review Swatch
Oriflame The One Color Unlimited Lipstick Endless Red Perfect For Office Goers
Oriflame The ONE Matte Lipstick Red Seduction Review Swatch
Top 5 Red Lipsticks From My Lipstick Collection