Pink in all variants is my favorite colors, and that's why I have plenty of pink cosmetics in my vanity- especially the lipsticks. A man cannot differentiate one pink from another but a woman's eye can tell the difference among 10 of similar looking pink shades. And that's why my better half cannot understand why I keep collecting pink lipsticks when dozens of them are already on the shelf. During my recent haul I got four new lipsticks from Maybelline Superstay 14HR Megawatt Lipstick range– three of them are kind of pink though. Today, I will review the Neon pink shade as I have been applying it quite often for last few days. Let's quickly go through my experience with this bright shade.
What the product says:
Our Superstay 14hr Lipstick is super charged with high voltage colour to make statement bold lips. No dullness, no dragging, just weightless colour that lasts the distance.
Why You'll Love It
• Electric pigments for supercharged colour
• 14hr longwear that lasts
• Lightweight formula with no dragging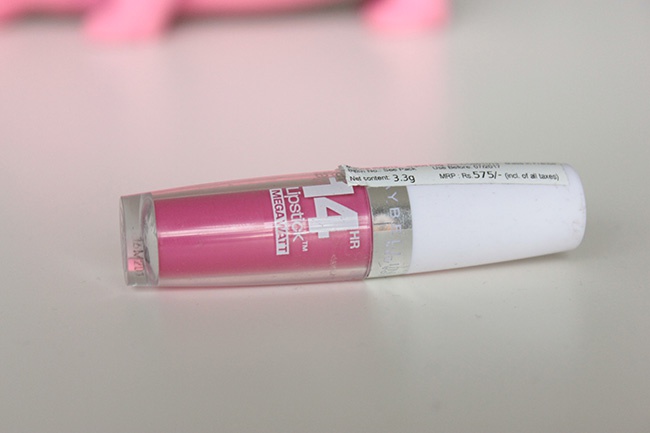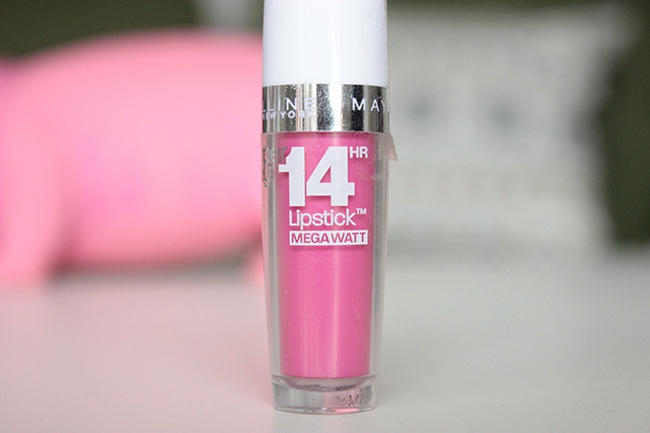 My take on 'Maybelline Superstay 14HR Megawatt Lipstick In Neon Pink'
Maybelline superstay 14hr megawatt lipsticks have been in the market for long but I have never got a chance to use them until my sister bought of these lipsticks. She is quite impressed with the quality, and that is what made me buy four of them. The four shades I have got are: Neon pink, Flash of fuchsia, Red rays, burst of coral. In the coming four days you will be seeing the reviews of each of these lipsticks along with the swatch photos. Today, it's the neon pink lipstick. This is a bright pink shade with blue undertone. Just like the name says, it is a true neon pink lipstick that would look pretty on fair complexions. Dusky and medium complexions might not be happy with the reflection of this shade on the overall makeup look. But on fair complexions, this bright pop of color brings freshness. On the days when I want to sport an irregular look I love swipe this beautiful shade on my lips.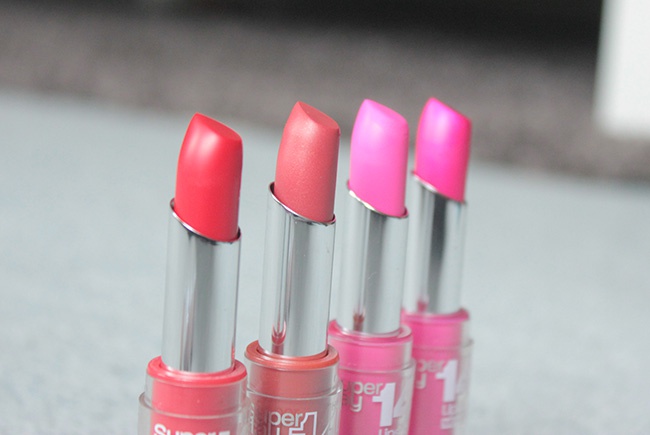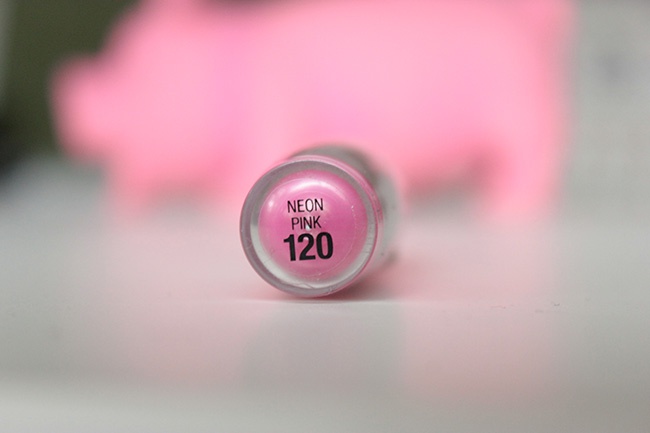 As for the texture, it is soft not creamy. It does not require any dragging and glides well on the lips. The color is quite pigmented, and in two swipes it gives 100% opaque look. For those who have pigmented lips, this would be ideal option to conceal the patches. It gives matte finish without making the lips dry. I love matte lipsticks as they look quite professional and do not bleed. I wore this lipstick for maximum 8 hours, and for this entire span it did not bleed. It does stay intact but after a heavy meal also get wiped off from the centre of lips. That uneven look is not pretty for the eyes so either I reapply it or completely wipe it off.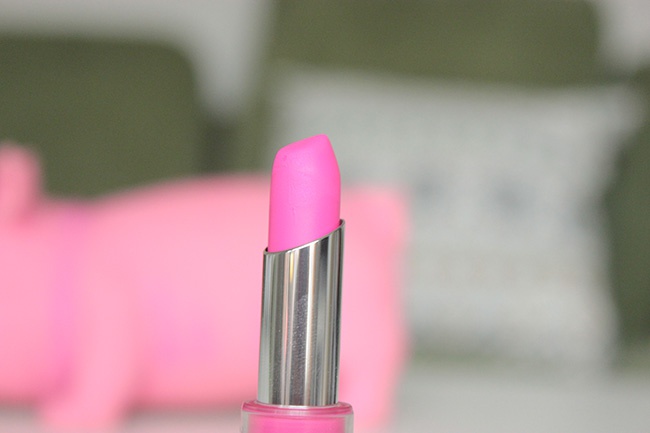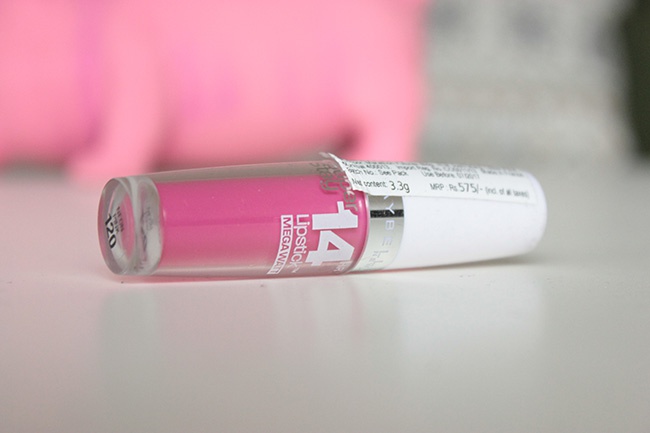 The best part is that even being a bright color it does not stain the lips and neither gets transferred to the brims of cups. The mild fruity fragrance is a bonus for fruit lovers like me, but for those who do not like fragrant lipsticks the good news is that it vanishes into thin air minutes after the application.
Overall, I find this lipstick comfortable to wear. As it has my preferred matte finish, I am satisfied with the price tag too.
What I like about 'Maybelline Superstay 14HR Megawatt Lipstick In Neon Pink'
– Comfortable to wear.
– Nice matte finish that looks pro.
– It does not easily transfer to cups.
– It does not dry out lips.
– Bright neon pink shade for the days when I need prominent pop of color.
– Easy to apply – does not require any dragging.
– It does not stain lips.
– Quite pigmented – gives opaque application in 2 swipes.
– It does not bleed.
What I do not like about 'Maybelline Superstay 14HR Megawatt Lipstick In Neon Pink'
– Gets wipes off from center of lips after heavy meal.
– Might not suit dusky complexion.
– Stays intact for 4-5 hours only.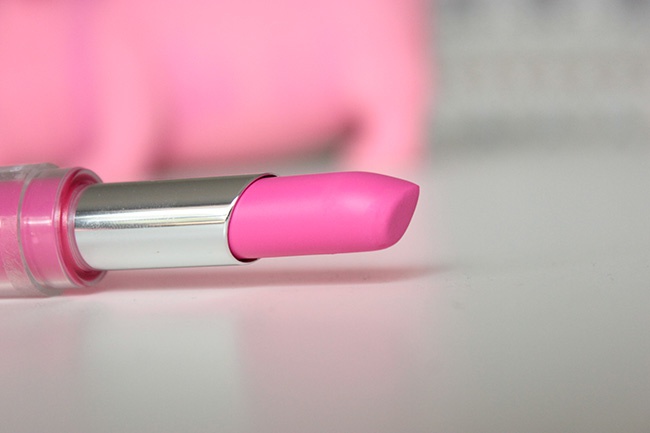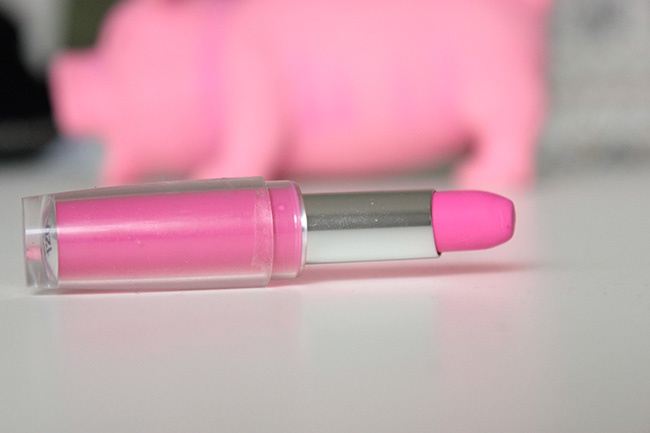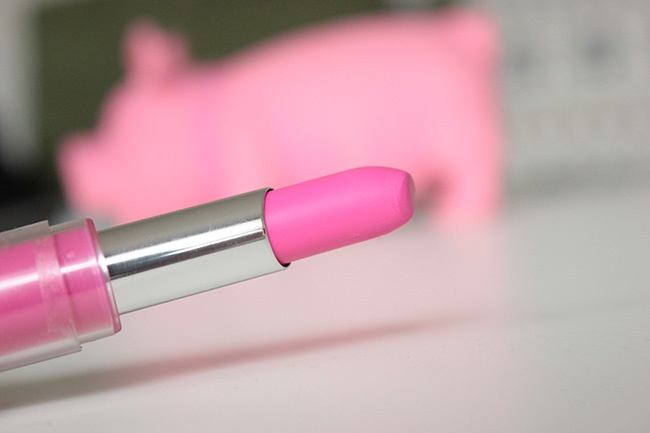 Price of 'Maybelline Superstay 14HR Megawatt Lipstick In Neon Pink': INR 575
BABE Rating: 4/5
Final Word: Maybelline Superstay 14HR Megawatt Lipstick In Neon Pink is a beautiful shade for fair complexions. The comfortable-to-wear matte finish and ability to stay intact are few positives that I love about this lipstick. The 14hr claim did not work for me as it started vanishing from the center of the lips. However, if you like matte-finish neon colors and do not mind reapplying the lipstick you should give this a try.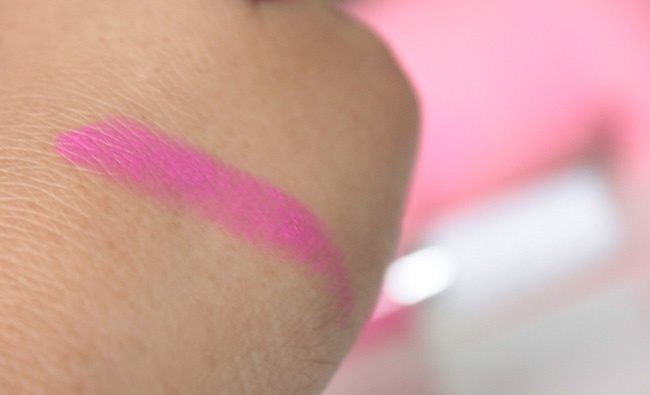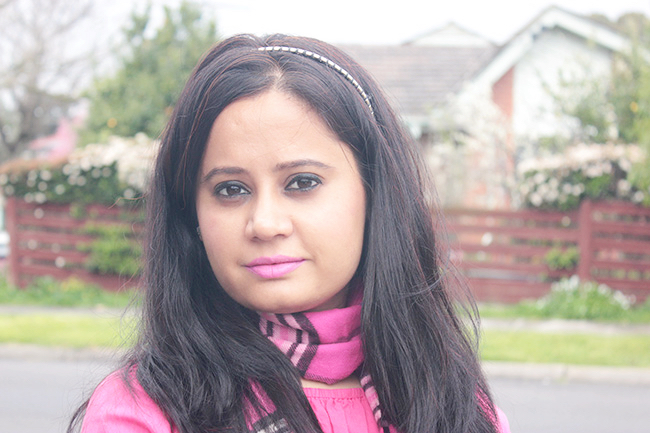 You might also like reading these related topics
My 6 Favorite Pink Lipsticks For Summers
Maybelline Color Show Lipstick Pop Of Pink Review Swatches
Sugar Cosmetics It's A Pout Time Vivid Lipstick Mad Magenta Review Swatches
Sugar Cosmetics It's A Pout Time! Vivid Lipstick Breaking Bare Review Swatch FOTD