Few days ago I reviewed, Innifree Jeju Volcanic Pore Toner. If you have gone through the review you would know that it is an effective toner for oily skin type as it caters to the biggest concern of open pores. Though I do not always adhere to buying the products from same range but this time I wanted to go for Jeju volcanic range just to see if doing so maximizes the efficacy of all these products together. The second product from this range that I am reviewing today is "Innisfree Jeju Volcanic Pore Cleansing Foam". Let's see how I find it so far.
What the product says:
Absorb sebum and purify pores with Jeju's volcanic cleansing foam
1. A pore-cleansing foam containing Jeju volcanic scoria that strongly absorbs sebum and purifies clogged pores
2. Volcanic scoria–One of Jeju's natural ingredients
Jeju volcanic scoria is an alkaline substance with pH level similar to the human body. It is an ingredient free from impurities.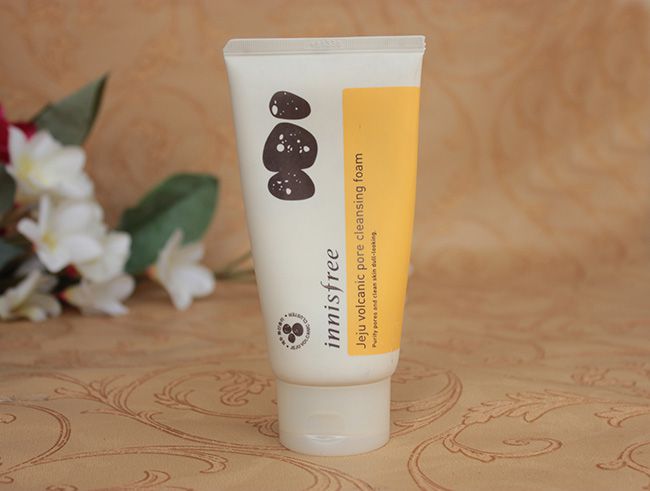 My Skin Type: Combination to oily
My take on 'Innisfree Jeju Volcanic Pore Cleansing Foam'
This pore cleansing foam is packed in flip-open cream colored plastic tube. It is made of soft plastic so is easily squeezable and has non-poking corners. The tube contains all the details such as ingredient list and usage instructions in both Korean and English languages. It is a 150 ml product so it looks huge and I am afraid that because of the consistency it cannot be transferred to a travel container. But that does not mean I do not carry it for travelling, it can be accommodated in a luggage bag. The only thing I need to ensure while carrying or using it is to double check if the cap is closed properly. It does not close with a sound so I always keep a watchful eye while closing it just to avoid spillage.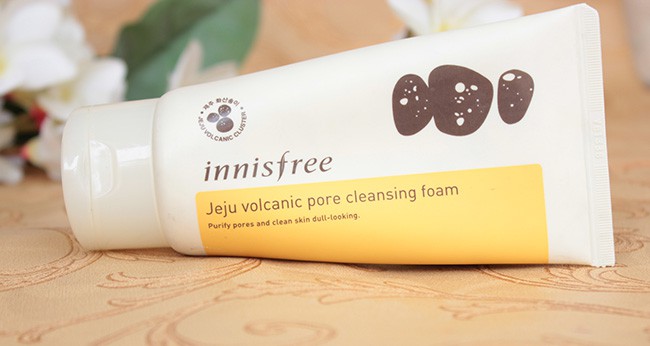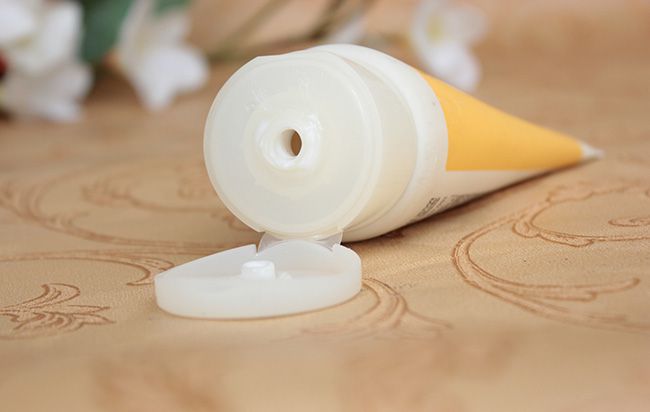 It is white colored cleanser with semi-thick consistency, which helps in economical usage. The fragrance is mild. It does not have a fruity fragrance, I kind of feel it is related to medicines but as it is not pungent so it is easily tolerable. It is cleansing foam (generates rich lather), which I feel is best suited for combination to oily skin. Though it does not make my skin stretchy or over dry after wash but I think it might have that effect on normal to dry skin.
As far as the usage is concerned, I apply it twice a day morning and evening. In the evening before washing my face, I ensure to remove the makeup using a makeup remover or cleansing oil. Though it clears all the dirt, grease and residual makeup but I do not expect it to clean waterproof makeup and that's the reason I remove the makeup first. It creates abundant lather with just pea size quantity. I use the foam to massage my skin for couple of second before rinsing it off with regular tepid water. It leaves the skin fresh and clean. It gives a matte look without any over drying, and I always follow it up with moisturizer.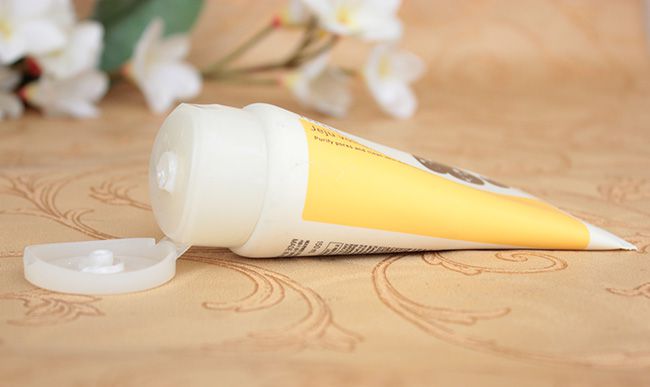 Since I have oily skin so in summers I prefer using cleansing foams as they control oil secretion better than other types of cleansing products. This jeju volcanic cleansing foam is specifically made for pores and I feel it's working very well as it unclogs pores clearing every bit of dirt and external impurity, saving the skin from breakouts. Moreover, very little quantity is required for one time use, literally less than the size of a pea, and going by that I assume it will last for another couple of months.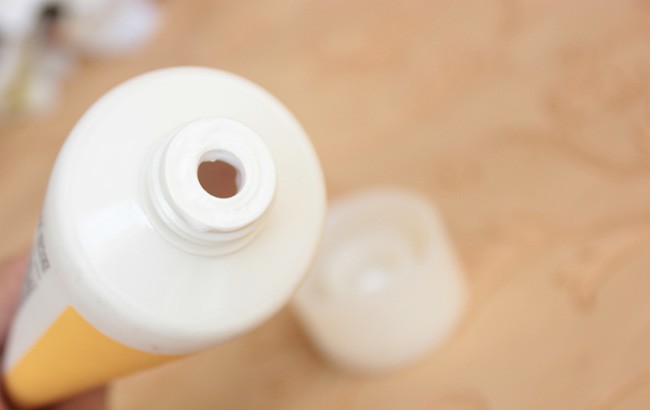 What I like about 'Innisfree Jeju Volcanic Pore Cleansing Foam'
– Thorough cleansing.
– Generates abundant foam.
– Controls oil secretion, thus, reduces greasiness.
– Does not cause skin breakouts.
– Unclogs pores, make them breathe which is turn give a healthy glow.
– Skin feels fresh even after couple of hours of cleansing.
– Very mild fragrance.
– Pea size quantity is required for one time usage.
– Easy to rinse off- does not leave any soapy residual behind.
What I do not like about 'Innisfree Jeju Volcanic Pore Cleansing Foam'
– It might be drying for normal to dry skin.
Price of 'Innisfree Jeju Volcanic Pore Cleansing Foam': Rs 650 for 150ml
Ingredients of 'Innisfree Jeju Volcanic Pore Cleansing Foam'

Shelf life of 'Innisfree Jeju Volcanic Pore Cleansing Foam': Around 3 years
BABE Rating: 4.5/5 (this rating is from oily skin perspective)
Final Word: For combination to oily skin types that suffer from breakouts, clogged pores or greasiness Innisfree Jeju Volcanic Pore Cleansing Foam can be a solution. In summers, oily skin starts producing more oil which leads to dark complexion and acne, but this cleansing foam can keep a check on the excessive oil secretion and thus resolve the worries of oily skin. It absorbs sebum and purifies pores, and keeps the skin matte and fresh.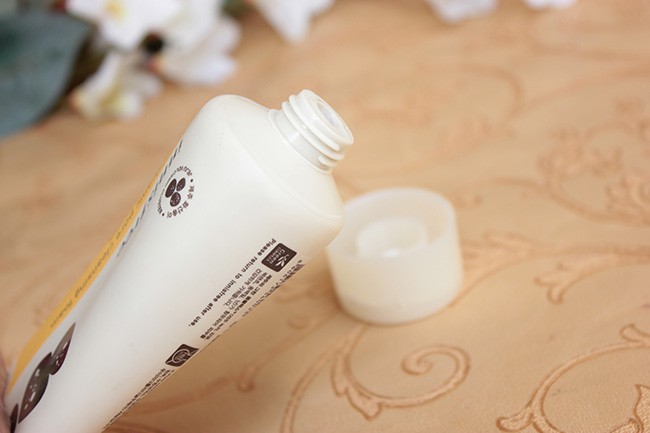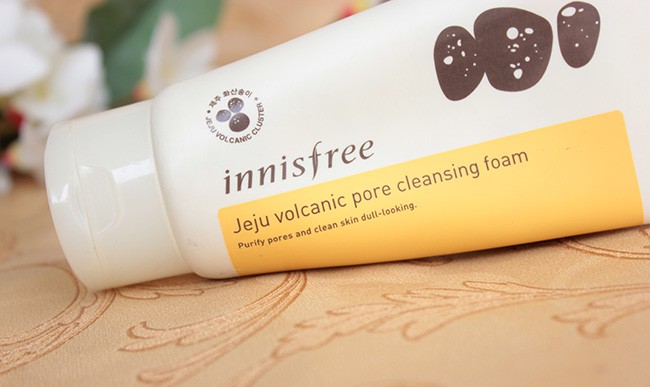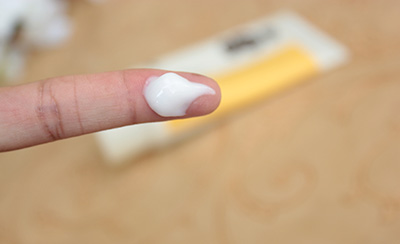 You might also like reading these related topics:
Forest Essentials Delicate Facial Cleanser Kashmiri Saffron And Neem Review
Dove Beauty Nutrium Moisture Face Wash Review
Dove Deep Pure Face Wash Pore Care Review
L'Oreal Go 360 Clean Anti Breakout Facial Cleanser Review
Loreal Paris Hydrafresh Instant Freshness Gel Foam Face Wash Review
Neutrogena Deep Clean Facial Cleanser (Combination/Oily Skin) Review
Neutrogena Deep Clean Foaming Cleanser Review
The body shop Vitamin E gentle face wash review
The Body Shop Seaweed Deep Cleansing Facial Wash Review
The Body Shop Tea Tree Skin Clearing Facial Wash Review
Vichy normaderm anti imperfection deep cleansing foaming cream review
Neutrogena Fine Fairness Cleanser Review
JAFRA Brightening Cleanser Review Swatch
Lakme Clean Up Nourishing Glow Face Wash Strawberry Review
Pears Pure And Gentle Ultra-Mild Face Wash Review
Richfeel Blueberry Skin Radiance CTM Kit-Cleanser Toner Moisturizer Review