Elizabeth Arden Ceramide Ultra Lipstick was one of my few purchases of color cosmetics from Australia. Actually, I did not get a lot of time to shop so whatever I bought in first few weeks of my stay there that was the only stuff I could bring to India. But I am happy that I like the products I invested in. I have already shared most of the reviews and today, I am sharing my experience with Elizabeth Arden Ceramide Ultra Lipstick Rose. Let's see how I find this lipstick.
What the product says:
Show off your lips, show off your lipstick.
Lips look fuller, more defined and feel youthfully smooth, soft and nourished. Ceramide Triple Complex helps strengthen and re-texturize skin's appearance, holding in vital skin-plumping moisture. Lips look fuller and younger. Contours seem more defined.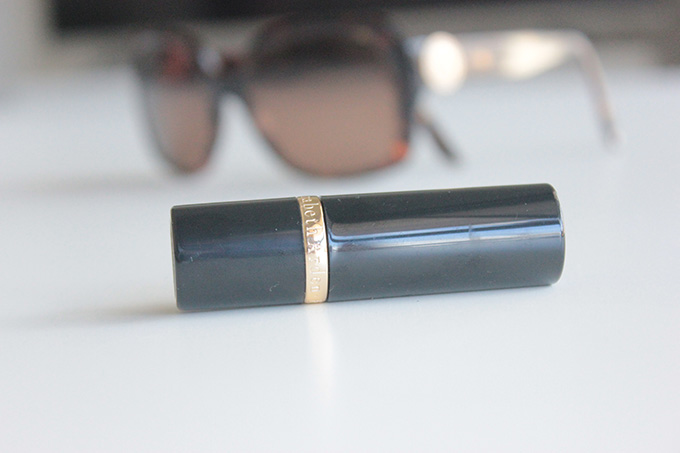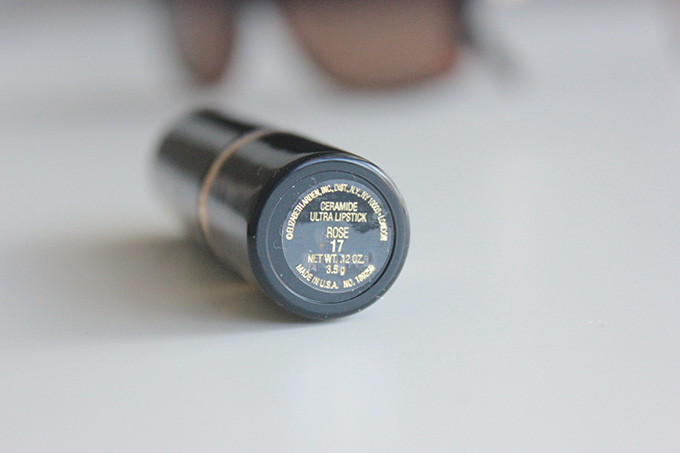 My take on 'Elizabeth Arden Ceramide Ultra Lipstick Rose'
The ceramide ultra lipstick range has about 28 shades to choose from. I would say this quite a wide range and it has various shades belonging to color families such as mauve, pink, red, neutral, violet, maroon, etc. These lipsticks come packed in black colored plastic tube with golden interiors. The cap closes with click sound ensuring the bullet is sealed properly. The bottom of the lipsticks bears the shade name and the golden rim has brand name imprinted on it. Overall, the packaging is simple yet sturdy.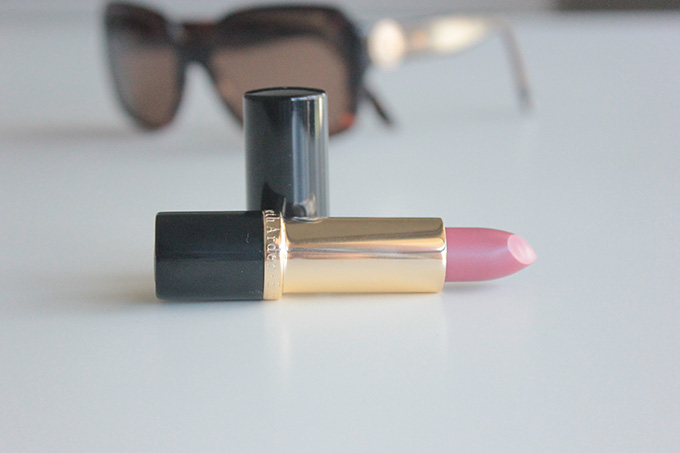 Rose is a beautiful onion shade with lots of shimmer in it. The shimmer particles are quite tiny and give an elegant look. Since the shade is soothing to eyes it can be easily worn during day time. I find it appropriate for office wear. Even for parties and night time occasions, this shade is a treat for the lips. It teams up well with soft and bold eye makeup, and is the right shade for all age groups.
These lipsticks are formulated with ceramide that helps in re-texturing the skin and retaining the moisture. This formula helps in moisturizing the lips for long time- about 7-8 hours. I find the lipstick very comfortable to wear and I do not even need to apply lip balm underneath. In fact, when I apply this lipstick my lips feel soft and smooth.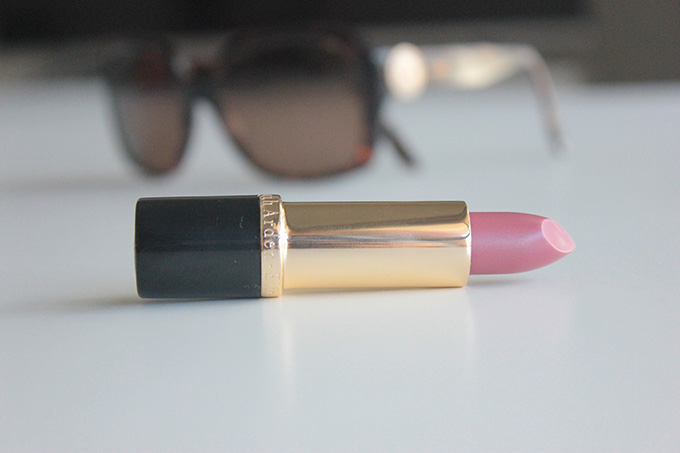 The pigmentation is great. In two swipes it provides 100% coverage, which is good thing for pigmented lips as it helps in concealing the dark patches. Because of the moisturizing formula it easily glides on to the lips and gives a satiny finish that adds softness and elegance to the look.
It has got good longevity, and stays on for about 7 hours at a stretch. The best part is it does not leave prominent marks on cups so I am assuming I won't be consuming it that much. And yes, once applied it stays within the defined boundary.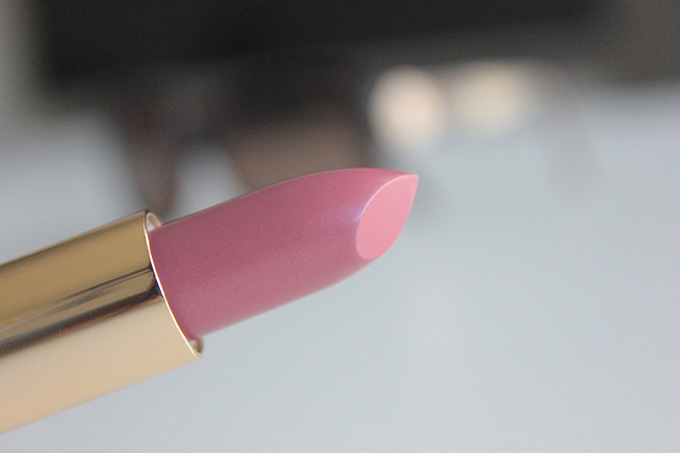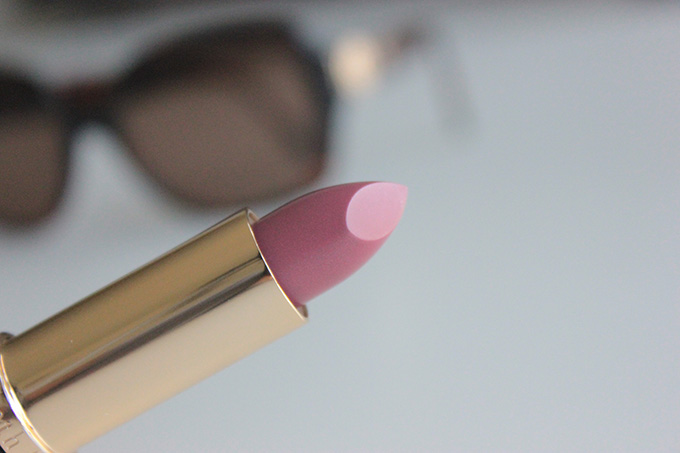 What I like about 'Elizabeth Arden Ceramide Ultra Lipstick Rose'
– Radiant shine that's gives elegant soft look.
– Lips feel moisturized and at ease.
– Does not settle into fine lines or accentuate patches.
– Easily glides on the lips and gives them well defined boundary.
– Nice shade for day and night time.
– Can be easily worn to offices.
– Suitable for all complexions and age groups.
What I do not like about 'Elizabeth Arden Ceramide Ultra Lipstick Rose'
– With a price tag like that I was expecting fancier packaging but anyhow I am happy with the shade and quality of the lipstick.
Price of 'Elizabeth Arden Ceramide Ultra Lipstick Rose': USD 24
BABE Rating: 4.5/5
Final Word: The shade 'Rose' is a feminine shade that adds elegance to the look. It is an appropriate shade for all age group, which means irrespective of your age you can easily wear this shade and flaunt it with grace. The ceramide formula helps in improving skin texture and moisturizes the lips thus combats dryness to gives a smooth satiny finish. Overall, I am happy with quality and shade of the lipstick. I would recommend this lipstick if you are looking for some glossy & moisturizing treat for your lips.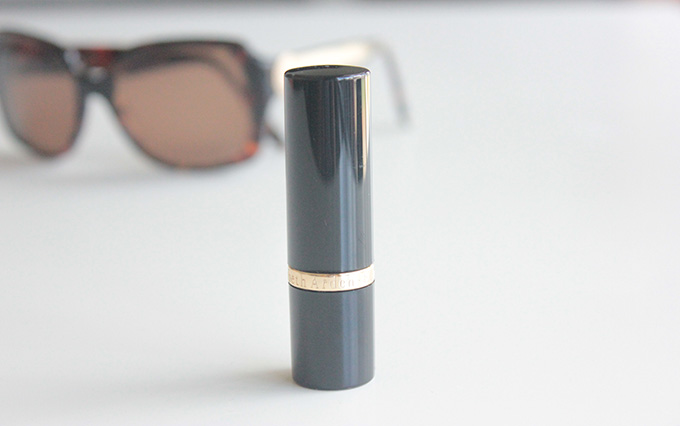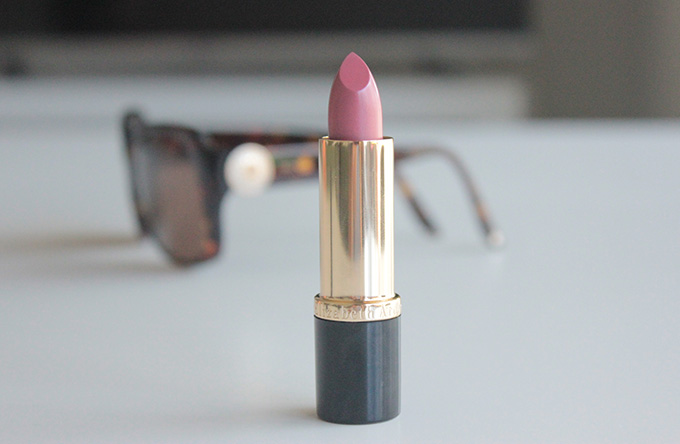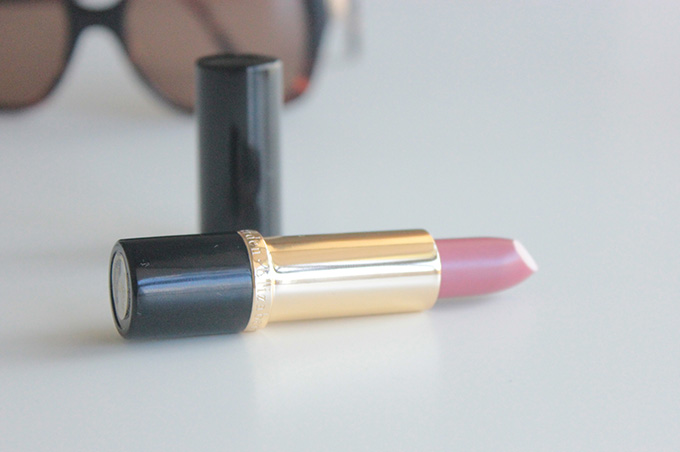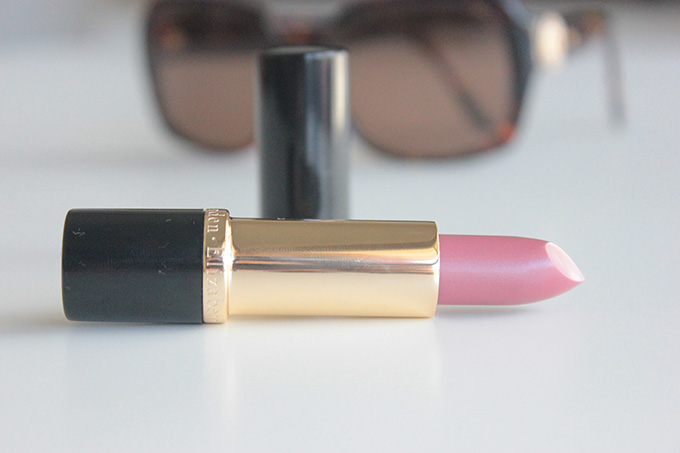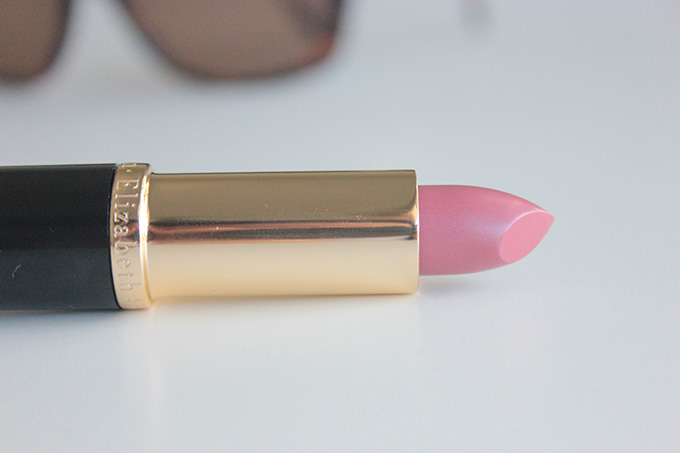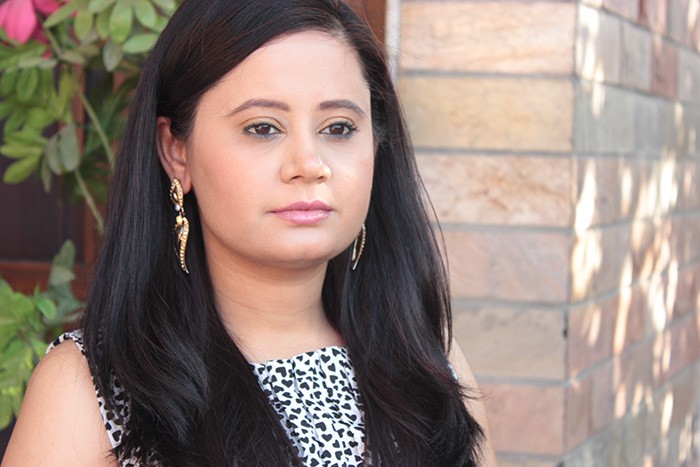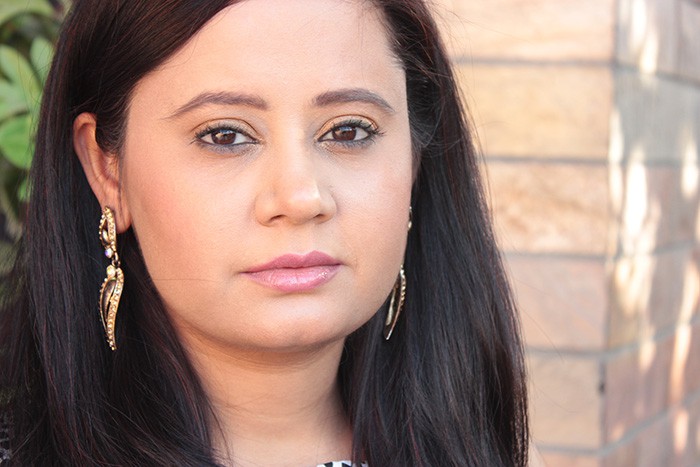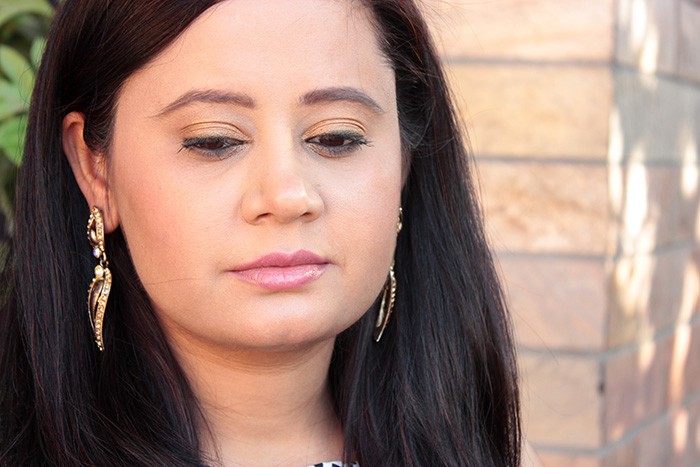 You might also like reading these related topics:
Maybelline Superstay 14Hr Megawatt Lipstick In Red Rays Review Swatches
Maybelline Superstay 14HR Megawatt Lipstick In Keep Me Coral Review Swatches
Bellapierre Mineral Lipstick In Shade Ruby Review Swatch
Faces Go Chic Lipstick Rock Solid Shade Review Swatch
Oriflame The One Color Unlimited Lipstick Endless Red Perfect For Office Goers
Oriflame The ONE Matte Lipstick Red Seduction Review Swatch
Top 5 Red Lipsticks From My Lipstick Collection