Today, I am reviewing the Beessential Lavender Moisturizing Body Wash. If Beessential is new to you then let me start off with a brief introduction to the brand. Beessential is a USA brand. It makes natural skin care products by hand using ingredients such as Coconut oil, Olive, pure honey, beeswax, etc. Their products are free of harsh chemicals like sulfates and parabens. That being said, this post is centered on Lavender Moisturizing Body Wash, which I have been using for a couple of weeks now. Let's have a look at my experience with this product.
What the product says
A nourishing calming body wash that can be used for your daily shower. It is great for dry skin. Eliminates Stress and Moisturizes Skin
– Smooths and Softens Skin
– PEG Free
– Relaxes you as you Bathe
– Essential Lavender and Bergamot Oils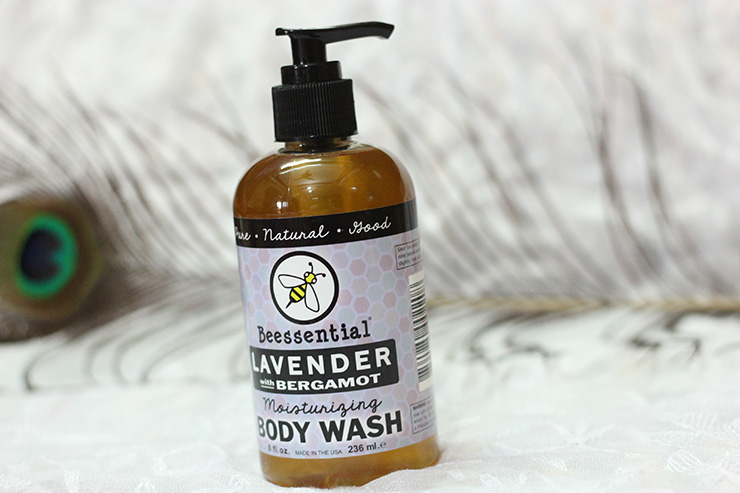 My take on 'Beessential Lavender Moisturizing Body Wash'
Beessential body washes are available in three variants- Grapefruit, Peppermint, and Lavender. These are made with skin-friendly ingredients like Hemp, Honey, and Aloe that make them safe for sensitive skin. They come in pump-dispenser packaging, which is hygienic and convenient. The transparent bottle lets you keep an eye on the remaining contents of the bottle so that you can order the next bottle well on time. Plus, the bottle is reusable as you can easily store liquid stuff like oil, etc in these types of bottle. For traveling, you can easily transfer the contents to a smaller travel-friendly bottle and be travel-ready.
The body wash is light yellow in color and consists of subtle flower(y) scent. Being made of natural and plant-driven extracts it feels gentle on the skin and leaves no soapy residue behind. The light lavender fragrance makes bathing a pampering treat for an exhausted body. I feel rejuvenated after a relaxing shower using this body wash.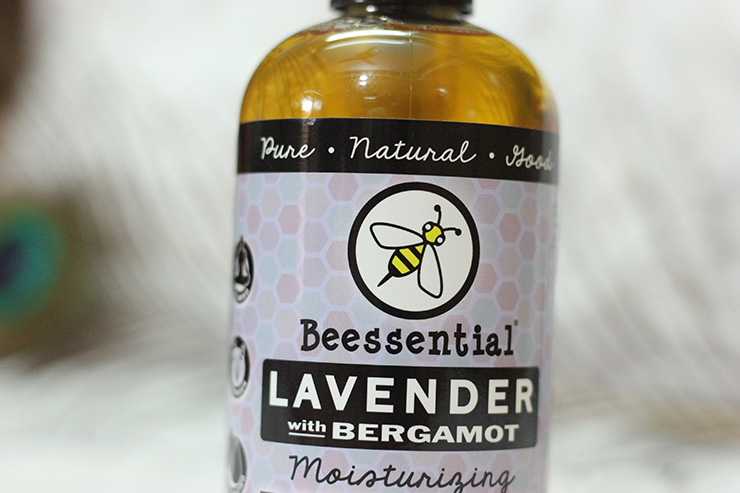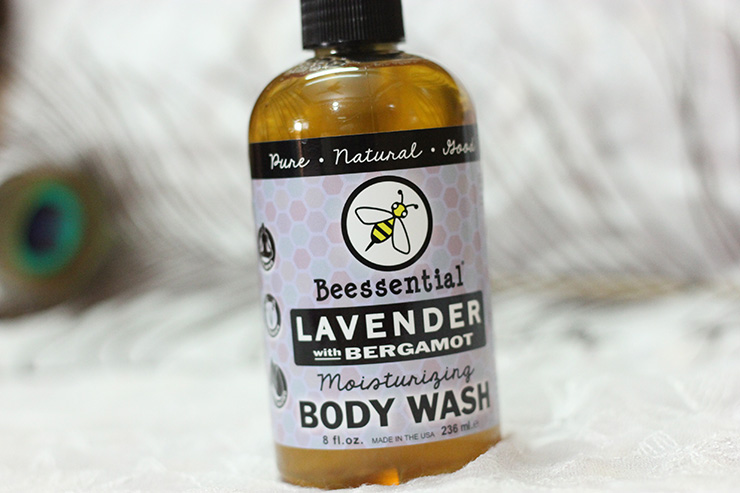 The best thing is this product does not contain any toxic ingredients that are harmful for the skin. Even the cleansing agents like sulfates are replaced with non-toxic substances. This makes it a decent product even for sensitive skin types. And, the presence of Glycerine and coconut oil makes it moisturizing. It makes my skin clean and moisturized at the same time. Now, as the winters are approaching it is going to be a savior from dryness.
For the usage, one pump on a wet loofah is enough to clean thoroughly. It cleanses the body of all external impurities like dirt and grime. But when it comes to lathering it lags a bit. I prefer body washes that produce rich lather but this one does not create as much lather as I want it to. That's the only downside of this product, and I think I can compromise with it. The fact that it does not contain lethal ingredients and is gentle on the skin beats all the snags.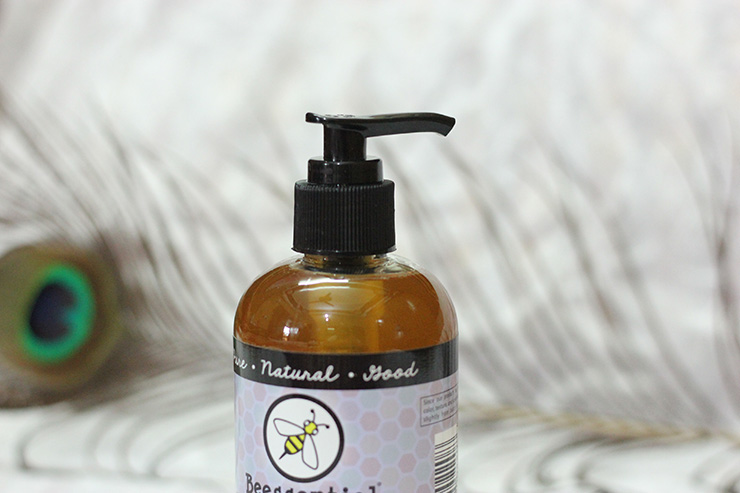 Things I like about 'Beessential Lavender Moisturizing Body Wash'
– Contains a nontoxic alternative to SLS.
– Moisturizes skin.
– Easy to rinse off.
– Does not leave any soapy residue on the skin.
– Mild fragrance.
– Hygienic and easy-to-use packaging.
– Feels gentle on the skin.
Things I do not like about 'Beessential Lavender Moisturizing Body Wash'
– Does not lather much.
Ingredients of 'Beessential Lavender Moisturizing Body Wash'
The Saponified Oils of Coconut, Olive, Hemp, Vegetable Glycerin, Aloe, Guar-Gum, Honey, Lavender, and Bergamot Essential Oils, Rosemary Extract, and Citric Acid.
Price of 'Beessential Lavender Moisturizing Body Wash'- USD 8.99 for 236ml
BABE Rating- 4/5 (Recommended)
Final Word- Formulated with natural, non-toxic ingredients, Beessential Lavender Moisturizing Body Wash is gentle on the skin. It makes the skin feel soft and smooth. The light Lavender scent adds to the relaxing shower experience and takes off the exhaustion. It is a nice option for a quick shower since it does not leave any soapy residue behind and can be easily rinsed off. If you love using natural skin care products, this is worth giving a try. You can get it from https://www.beessential.com/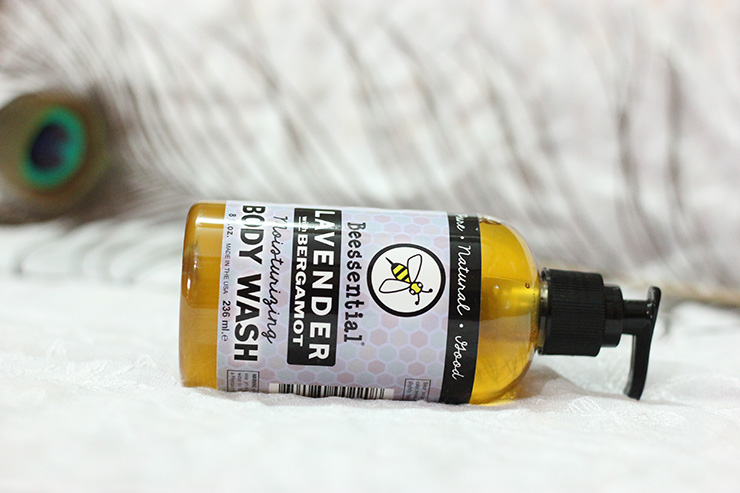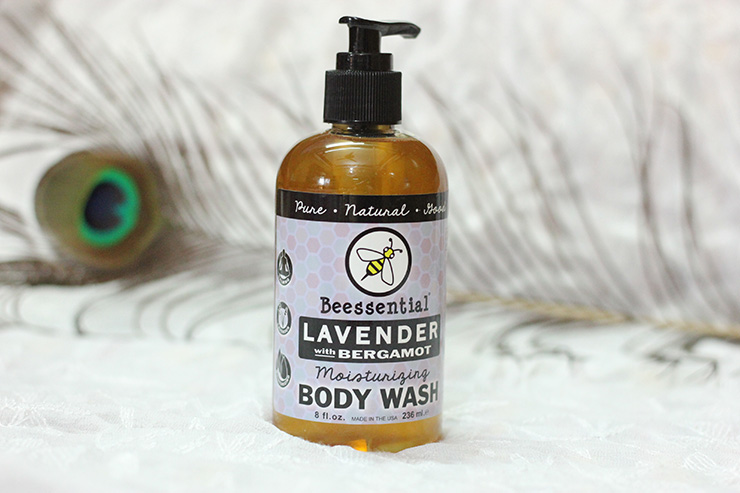 You might also like reading these related topics
Palmolive Oil Infusions Body Wash Jasmine With Avocado Oil Review
I Love Coconut & Cream Exfoliating Shower Smoothie Review
Herbs & More Vitamin Therapy Body Wash Review
Nivea Frangipani And Oil Shower Gel Review
Cinthol Splash Cooling Shower Gel Review
Marks And Spencer Blissful Strawberry Shower Gel Review
Marks and Spencer Fresh Aloe Vera Shower Gel with Added Moisturizer Review
Marks and Spencer Pampering Cocoa Butter Shower Gel Review