Spending just few hours out in the sun is a task in itself these days. One of things that I look forward to when I am out is get back home quickly and take a shower. No matter how many times I do it during the day, I make it a point that I shower before going to bed. It relaxes the body and aids in sound sleep. Since I am doing this for past couple of months it has become a habit. Now, if I do not take shower before sleeping I keep changing sides only. The other thing that helps in relaxing is aroma, and that's why I prefer buying aromatic shower gels. I like collecting shower gels with different aromas, and the latest addition to this collection is 'Nivea Frangipani And Oil Shower Gel'. Let's have a look at my experience with this product.
What the product says:
Enticing freshness and pampering care
Discover the unique combination of freshness and NIVEA's care under the shower. Revive your senses with the tropical scent of Hawaiian Frangipani flower, while the silky fresh gel with pampering oil pearls turns into caring soft foam – for the unique sensation of fresh, well-cared for skin.
Dermatologically tested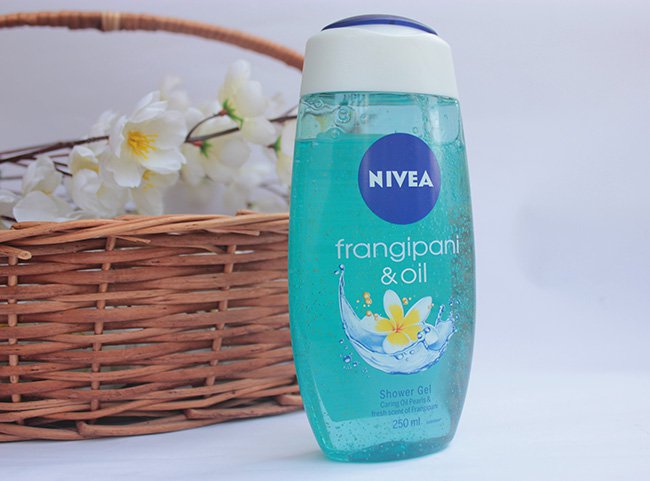 My take on 'Nivea Frangipani And Oil Shower Gel'
This shower gel comes in a plastic blue bottle that is transparent, and has a flip-open cap. The cap fits snugly ensuring the contents do not spill out. Though it is a medium sized bottle the contents can be easily transferred to travel container. It is made of sturdy plastic so no fear of breakage.
The moment I open the bottle I experience refreshing flowery fragrance. Usually, for summers I prefer citrus fragrances as they take away exhaustion and revive senses in no time. The citrus note in this shower gel is not very dominant; flower note is what overpowers every other note. This is my first brush with frangipani and I find it very mild. It gives a pleasant bathing experience but few minutes after shower the fragrance dissipates into the air. I really wish it would have stayed for long. On the contrary, the fragrance is an advantage for those who prefer light fragrant shower gels.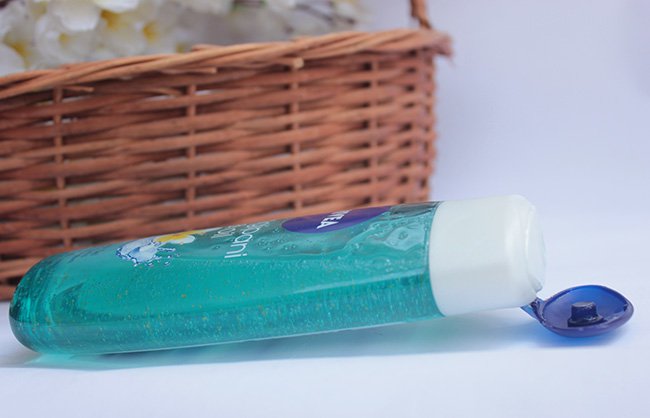 It is a gel based shower gel with semi-runny consistency. The gel inside is almost colorless except mild blue tint and minute yellow beads. I could not get the purpose of these beads as they are too tiny to provide exfoliation. Nonetheless, they look cute and make me look forward to using the shower gel every other day. It lathers well, and only little quantity is required to foam it all up. Though I am not very impressed with the quantity of lather it generates as I have used shower gels that formed abundant lather in pea size quantity but still this Nivea shower gel is giving a lot more than other drugstore products and that too at a reasonable price.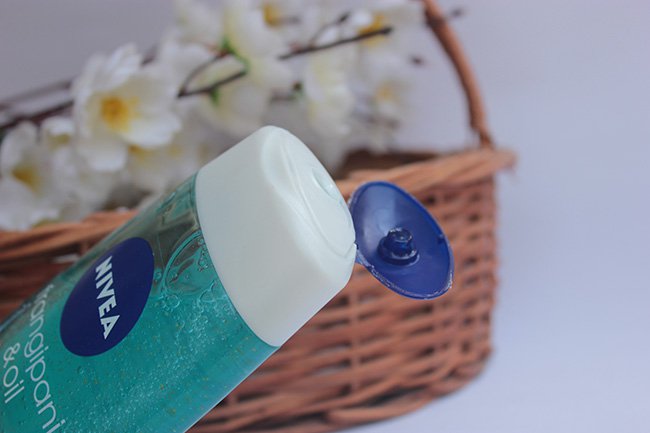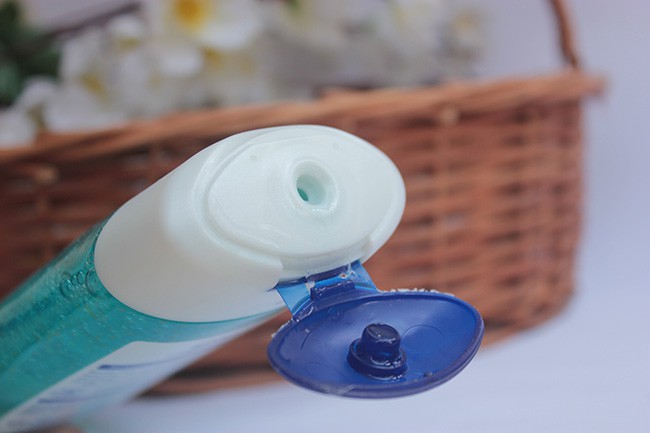 It is easy to rinse off and does not leave any greasy residual behind. I do not need to spend much time in getting every bit of the soapy feel away from my body. It effectively removes dirt and body odor leaving skin clean and fresh. As this shower gel is formulated with oils, it keeps the skin hydrated and moisturized and I do not necessarily need to apply body moisturizer after bathing. Normally, I do not like skipping body moisturizers but since I am using this shower gel I skip moisturizer when I have less time in hand. Overall, this is a nice option for summer season especially for those who love slightly fragrant shower gels with rich lathering ability.
What I like about 'Nivea Frangipani And Oil Shower Gel'
– Easy to rinse off as it does not leave any residual behind.
– Refreshing yet mild fragrance, which is perfect for summers.
– Leaves skin hydrated, smooth and clean.
– Makes the skin free from perspiration smell.
– Lathers well.
– Easily available at an affordable price tag.
– Spill-proof packaging, and easy to transfer in travel sized container.
– Moisturizes the skin so the after shower body lotion can be skipped sometimes.
What I do not like about 'Nivea Frangipani And Oil Shower Gel'
– The fragrance does not stay on for long.
– For summers I prefer slightly strong fragrances.
Ingredients of 'Nivea Frangipani And Oil Shower Gel'

Shelf life of 'Nivea Frangipani And Oil Shower Gel': Best use before 30 months from manufacturing date.
Price of 'Nivea Frangipani And Oil Shower Gel': Rs 185 for 250 ml
BABE Rating: 4/5
Final Word: If you love mild fragrant, rich lather and hydrating shower gels this should be your pick. It provides pleasant bathing experience at a very affordable price. It is easily available, and you can get it from any drugstore in neighborhood.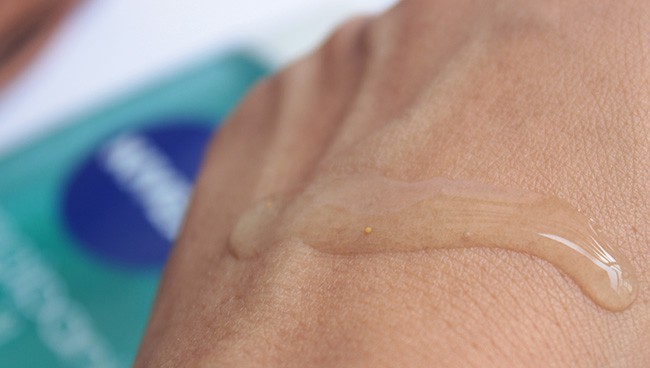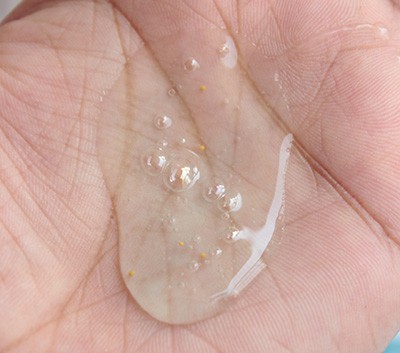 You might also like reading these related topics
Cinthol Splash Cooling Shower Gel Review
Marks And Spencer Blissful Strawberry Shower Gel Review
Marks and Spencer Fresh Aloe Vera Shower Gel with Added Moisturizer Review
Marks and Spencer Pampering Cocoa Butter Shower Gel Review