I love trying different body washes, and as I am a foam lover so I want these cleansing products to generate abundant lather. Currently, I am using 'Herbs & More Vitamin Therapy Body Wash'. It is formulated with Vitamin E, green apple and aloe vera. All these three ingredients are considered skin beneficial and that's why I had quite high expectations from this product. But to know if it did well on my expectations, you need to read further.
What the product says:
Vitamin E has excellent moisturizing & cell renewal properties.
Indulge in a soul evoking bathing experience with our pH balanced body wash enriched with Vitamin E, Green Apple & Aloe Vera extract.
A herbal body wash with Vitamin E, Green Apple & Aloe Vera that moisturizes, smoothens and softens skin with a pH balanced and parabens-free formulation.
– Refreshing
– Moisturizing
– Skin smoothening & softening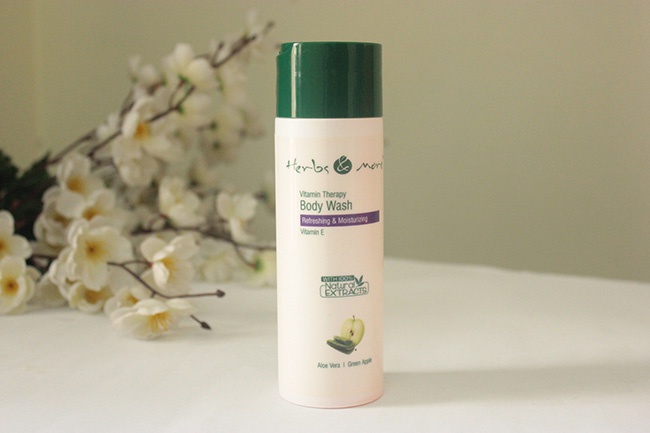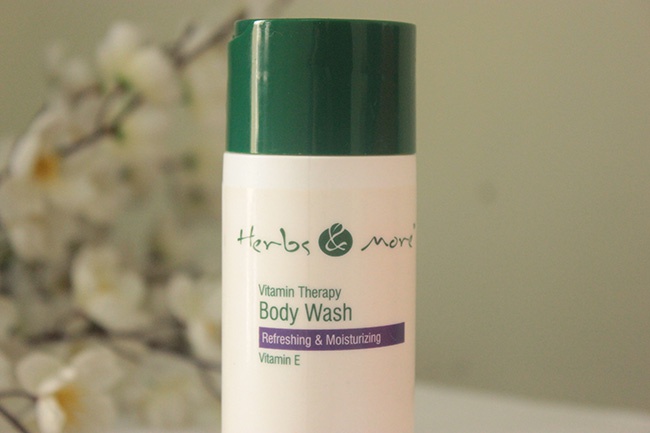 My take on 'Herbs & More Vitamin Therapy Body Wash'
It comes packed in a tall cylindrical plastic bottle that is opaque and spill proof. It has push button opening and the outlet is small, oozing out the required quantity of the product only. It is an opaque bottle so keeping an eye on the content left is not possible so a replacement of the body wash is essential once it known that more than 50% of the quantity is consumed. Also, I do not prefer carrying such big bottle while travelling so I always transfer the contents to a small travel container.
It is peachy in color and has semi-runny consistency. It has fruity fragrance that provides a refreshing bathing experience. For the application part, I take the body wash onto a wet loofah and apply it on body. It creates average lather but its yummy fragrance compensates that lack and enhances the positives of this body cleanser.
It cleans thoroughly and does not leave a soapy residue clinging on to the body. The fragrance lingers on for about 30 minutes after shower, and my smelling sense just loves that yummy fragrance. For dry skin, it is imperative to apply moisturizer after bathing with this body wash. I have oily skin and even then I see it getting flaky if I skip moisturizer so I think for a dry skin applying moisturizer will be must.
For summers, I think it would make a nice body wash because of the fruity fragrance and lather generation. For monsoon and winter seasons, it can lead to dryness but if followed with a body moisturizer that can be easily taken care of.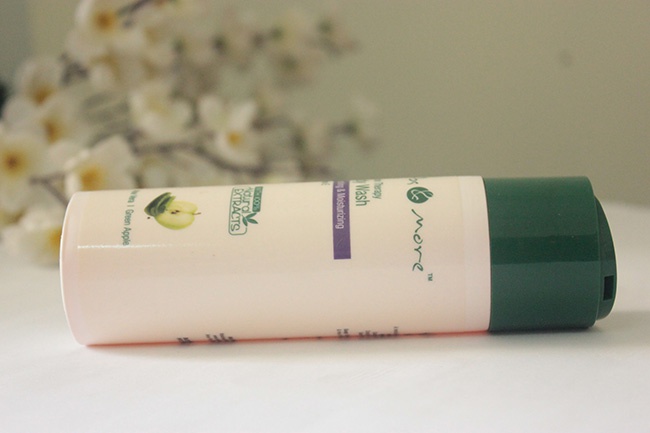 What I like about 'Herbs & More Vitamin Therapy Body Wash'
– Nice yummy fragrance that lingers on for longer than other body washes.
– Easy to rinse off.
– It can be transferred to a travel friendly container.
– It thoroughly cleans the skin and makes it fresh.
– Generates lather.
– Paraben-free.
What I do not like about 'Herbs & More Vitamin Therapy Body Wash'
– Moisturizing claim is not 100% true as I have to apply the moisturizer to save my skin from getting flaky.
Price of 'Herbs & More Vitamin Therapy Body Wash': Rs 275 for 200ml
BABE Rating: 4/5
Final Word: Overall, I like Herbs & More Vitamin Therapy Body Wash mainly because of the fragrance. I do not mind applying moisturizer after bathing since I am doing the same for quite a long time. For me, the ability to clean the skin, long lasting fragrance and lather generation are top most requirements in a body wash, and I feel it is meeting all of them with a small compromise on quantity of lather produced. If you too have similar preferences you can surely give this a try.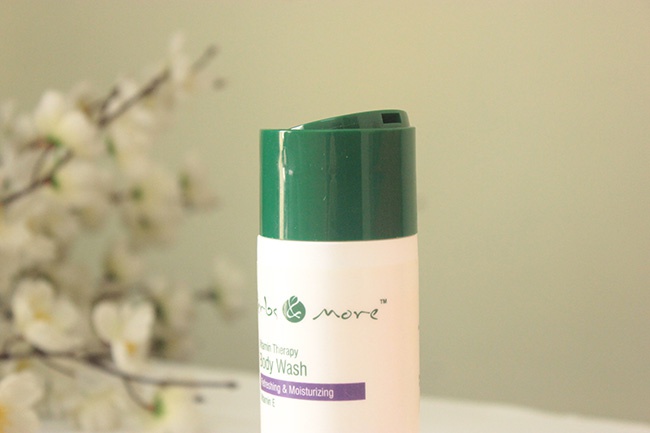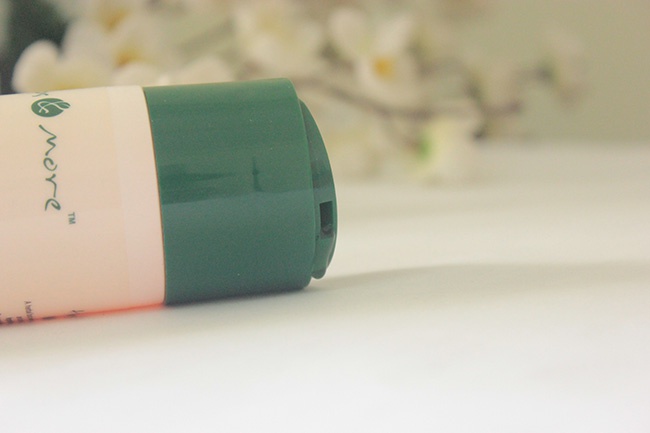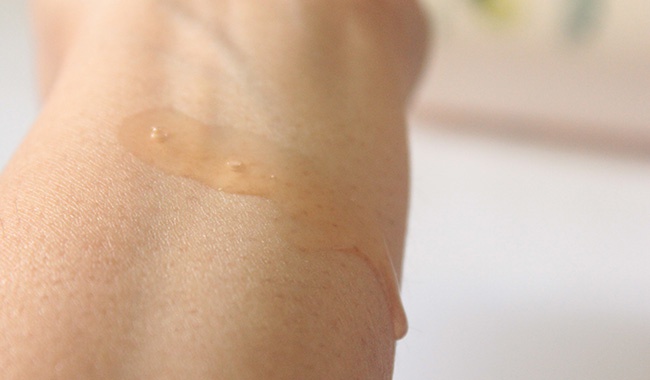 You might also like reading these related topics:
Nivea Frangipani And Oil Shower Gel Review
Cinthol Splash Cooling Shower Gel Review
Marks And Spencer Blissful Strawberry Shower Gel Review
Marks and Spencer Fresh Aloe Vera Shower Gel with Added Moisturizer Review
Marks and Spencer Pampering Cocoa Butter Shower Gel Review