Palmolive oil infusions body wash comes in three variants- Citrus essential oils with Jojoba oil, Jasmine extract with Avocado oil and Rose with Macadamia oil. All these variants were equally tempting but I decided to go with the Jasmine & Avocado body wash. I have been using this body wash for over two weeks now so let's see how I find Palmolive Oil Infusions Body Wash Jasmine With Avocado Oil.
What the product says
This luxurious, moisture-rich formula made with Jasmine and Avocado Oil deeply nourishes the skin. Enriched with an infusion of botanical oils, it gently cleanses and hydrates for softer and smoother skin. The aromatic fragrance of sensual jasmine will soothe and relax the body and mind.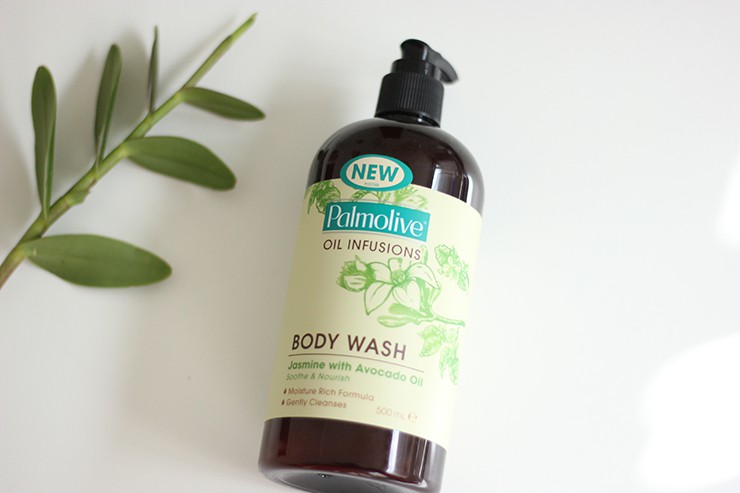 My take on 'Palmolive Oil Infusions Body Wash Jasmine With Avocado Oil'
Palmolive oil infusions body wash comes in a brown colored pump dispensing plastic bottle. It is a 500ml bottle so looks huge. I love buying big bottles of body wash and body lotions so when I spotted it on the shelf I was tempted to purchase it, and when I read the ingredient list I was quite sure that I was going to buy it. Anyways, the label on the bottle has all description, application instructions and ingredient list mentioned on it. And, as it is a translucent bottle so one can easily track the quantity consumed in order to stock it on time.
I had a hard time releasing the pump lock. I kept rotating it in anti-clockwise direction but when I did not succeed I asked Sunny to open it for me. I am saying this because if you purchase this body wash be prepared that you might need to spend some extra effort to make it functional. It has pleasant Jasmine fragrance that spread in the air the moment I press down the nozzle. I see different results when I use it with exfoliating gloves than with a wet loofah. If I pour it onto exfoliating gloves I get very less lather. However, when it is squeezed onto a wet loofah the lather generation is bit better but still not satisfactory. I am a lather-loving person and I want my body washes to generate a rich lather. Abundant lather, which is not a necessity but my personal preference, leads to a satisfactory and pampering shower.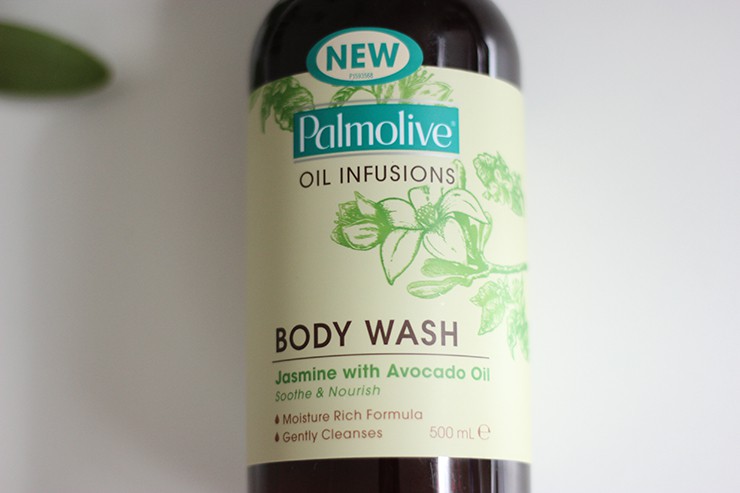 This body wash is a nice combination of fragrance, moisture, and cleanser. As the wonderful fragrance lingers on the skin for 20-30 minutes after the shower so it helps in over powering sweaty smell. The avocado in this body wash keeps the skin hydrated and moisturized. You would still need to apply an additional layer of moisturizer but this body wash is not of the type that rips off the skin of every last drop of moisture. In summers, if your skin is oily you might be able to skip the moisturizer but in winters you need to apply the moisturizer in order to keep your skin hydrated all day long.
It does not feel sticky and neither does it leave any soapy residue on the skin. After I thoroughly rub it on the skin I just need a splash of water to get it off completely. It leaves the skin clean, hydrated and fragrant. Moreover, the 500ml bottle will last really long. I am not hoping it to finish for at least one full summer season. Plus, this is a reusable bottle. I can put any other liquid substance once the body wash is over.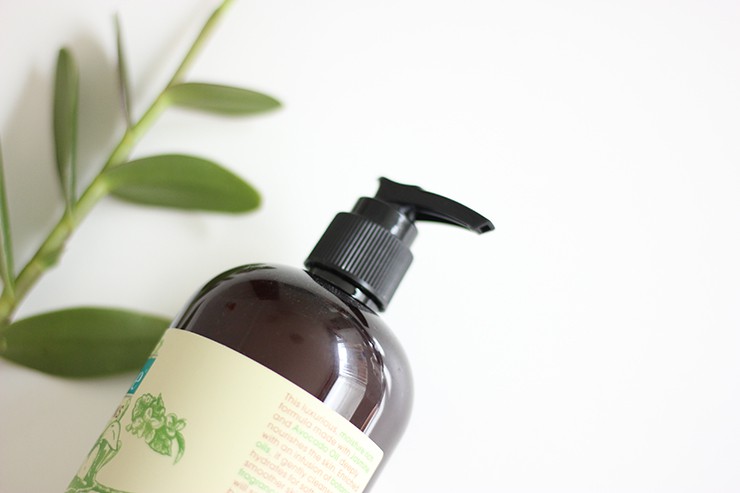 Things I like about 'Palmolive Oil Infusions Body Wash Jasmine With Avocado Oil'
– Reasonably priced.
– Pleasant fragrance that stays on the skin for a while even after the shower.
– Easy to rinse off.
– Keeps the skin hydrated.
– Convenient pump packaging.
– Reusable bottle.
– Cleanses the skin thoroughly
Things I do not like about 'Palmolive Oil Infusions Body Wash Jasmine With Avocado Oil'
– Does not create abundant lather.
Price of 'Palmolive Oil Infusions Body Wash Jasmine With Avocado Oil'- Around AUD 5.99 for 500ml.
BABE Rating- 4.5/5
Final Word- Formulated with Jasmine and Avocado oil, Palmolive oil infusion body wash is a nice treat for the skin. On one side where its enticing fragrance keeps the skin fragrant for a while on the other the avocado oil keeps it moisturized. It is a nice combination of fragrance & moisture, which is a bonus considering it does the basic job of cleaning very well. The only con is lather, which is not as per my liking. I prefer my body wash to lather richly but this one does not create abundant lather. Still, I am happy with the purchase and I would like to try other two variants as well.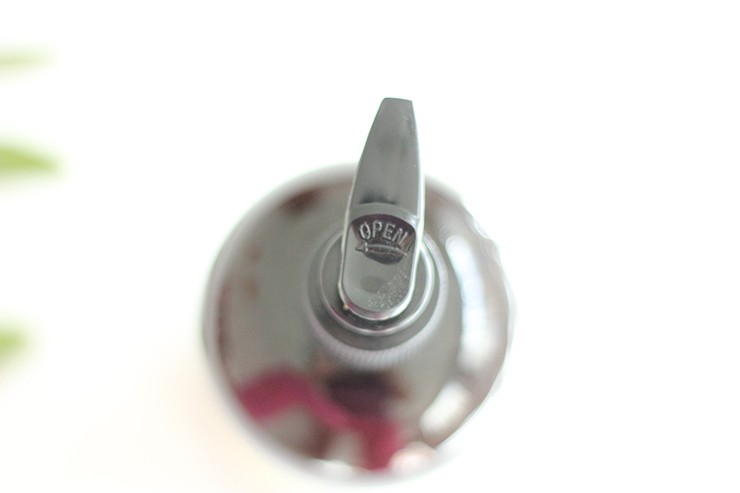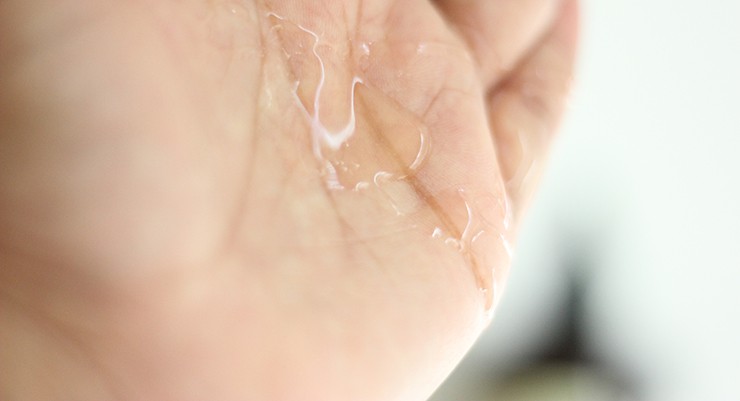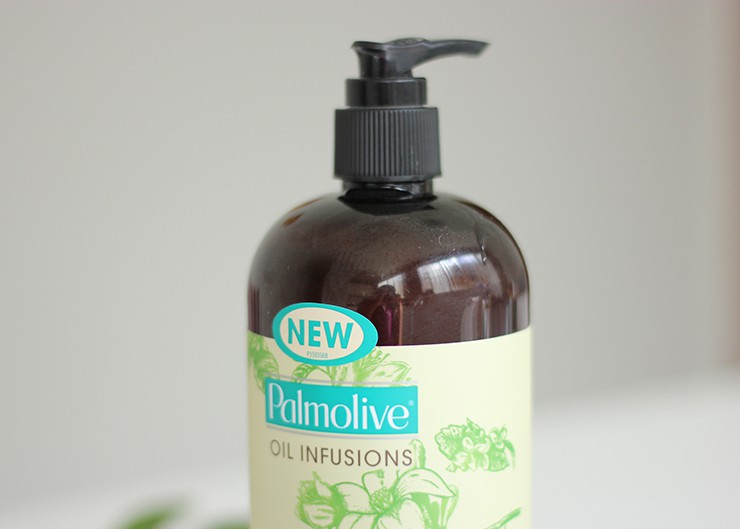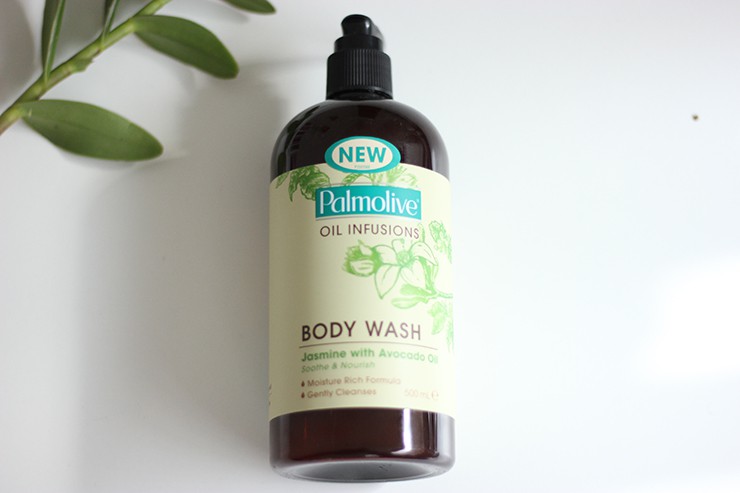 You might also like reading these related topics
I Love Coconut & Cream Exfoliating Shower Smoothie Review
Herbs & More Vitamin Therapy Body Wash Review
Nivea Frangipani And Oil Shower Gel Review
Cinthol Splash Cooling Shower Gel Review
Marks And Spencer Blissful Strawberry Shower Gel Review
Marks and Spencer Fresh Aloe Vera Shower Gel with Added Moisturizer Review
Marks and Spencer Pampering Cocoa Butter Shower Gel Review