Whiteheads are formed from the accumulation of oil and dirt in open pores. They clog the pores, prevent them from breathing and make the skin uneven. They have white or pale ends that look like small white spots on the skin. Whiteheads make the skin rough, and you can even feel their existence by just touching the whitehead prone areas. Their most common abodes are nose and chin, just below the lips. If you do not know whether or not your skin is a home to whiteheads then just touch the two areas. If you feel slight roughness or bumps then it means you have whiteheads. Just like blackheads, whiteheads can be seen in all age groups. They are also known as "closed comedones" (since they clog the pores and close hair follicles) and are common with people who have oily to combination skin. The good thing is they are easy to get rid of, so why wait? Follow these home remedies and you would see whiteheads diminishing day by day.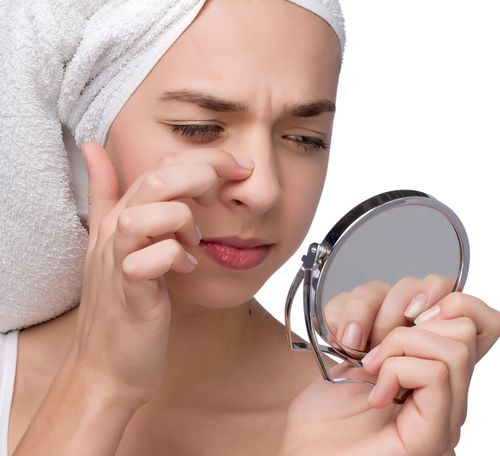 1) Keep your skin clean. Wash your face twice a day- morning and before going to bed to get rid of all the external impurities. If you have oily skin you should buy cleansers that have salicylic acid in them as salicylic acid helps in unclogging pores.
2) Regularly exfoliate the skin, at least twice a week. You can either use a homemade exfoliator/scrub or buy one that is appropriate for your skin type from the market. Gently massage face in circular motion using the finger tips and focusing on whitehead prone areas. Exfoliation unclogs pores, removes dead skin cells and encourages the growth of new skin cells.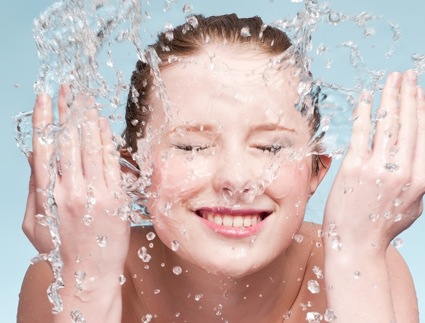 3) Invest in a good face brush, and use it to clean the face along with face cleanser. Be gentle while you move the brush against your skin, and rinse off with lukewarm water. You can also use a spare soft toothbrush for this deep cleansing exercise. Repeat this activity twice a week, and you will never see whiteheads.
4) Another effective remedy for whiteheads is steaming. Steam your face for 10-12 minutes and gently push the whiteheads using a cotton cloth. Do not exert much pressure as this can leave scars on the skin. Steaming opens pores and simplifies the task of removing whiteheads.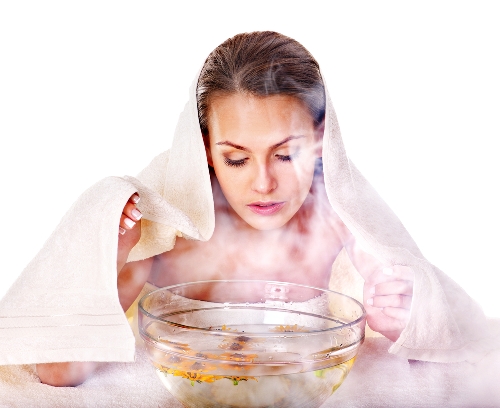 5) Fuller earth (multani mitti) is effective when it comes to whiteheads. The root cause of these white bumps is oil and as fuller earth absorbs sebum it rectifies the cause itself. With consistent usage whiteheads start disappearing, and if you continue the application there is less likelihood that they will ever pop up again. For fuller earth face pack click here . A note of advice "Oily skin people can apply it on entire face but for dry, normal and combination skin types local application would be better)
6) You can also use tomato pulp and honey to get rid of whiteheads. Honey has antibacterial properties and tomatoes help in reducing pore size. To make this pack:
– Take tomato pulp depending on the size of whitehead area. You can apply it on entire face as well.
– Add a spoon of honey to tomato pulp.
– Mix the ingredients well and gently massage for a minute.
– After massaging leave it for 10-15 minutes so that tomato nutrients are absorbed by the skin.
– Rinse off with lukewarm water.
The only thing you need to take care of in all these remedies is not to squeeze whiteheads with bare hands as that may cause infection, which can further lead to acne and other skin problems. Rest, follow these remedies at home, and your skin will be clear of whiteheads.
If you know any other remedy to remove whiteheads or are using any of these please share your experience.
Image source: google
You might also like reading these related topics
Home Remedies To Remove Tan From Hands And Feet
Homemade Curd Face Packs for Glowing And Tan-Free Skin
5 Refreshing Homemade Face Packs For Summers
5 'Instant Glow' Skin Care Tips From Kitchen
5 Aloe Vera Homemade Face Packs For Hydrated Flawless Skin
5 Homemade Besan Face Packs For Soft Glowing Skin
Revise daily skin care routine
How Watermelon and Cucumber Face Pack Helps Getting Clear Glowing Skin
5 Natural beauty benefits of lemon juice