Hi Everyone,
Today's post is slightly different as I am going to review a facial cleansing tool than a cleanser itself. I did not actually need this cleansing too but the packaging was so cute that I could not stop myself from adding it to my shopping bag. But does this cutie do the facial cleansing job well? Well, to know that you need to read further.
My Take on 'Forever 21 Ultra Soft Facial Cleansing Brush'
This facial cleansing brush is the cutest cleansing tool I have ever set my eyes on. The gorgeous pink brush has pearly white bristles that enhance its beauty and make it even more attractive. The back of the brush is made of plastic, and it also has a small rope handle to provide more grip while it is in use. The only thing that I find lacking in this brush is the bristle cap as that would have made it more hygienic and travel friendly.
Its bristles feel ultra-soft on the skin, exactly as the name says. Also, the bristles are put in a zig-zag fashion to reach every corner of your face and cover every up-down. The only drawback is that the heavy-bristle-density makes the brush take a lot of time in drying. And, because there is no bristle-cap so I feel it kind of makes the wet brush more prone to bacteria.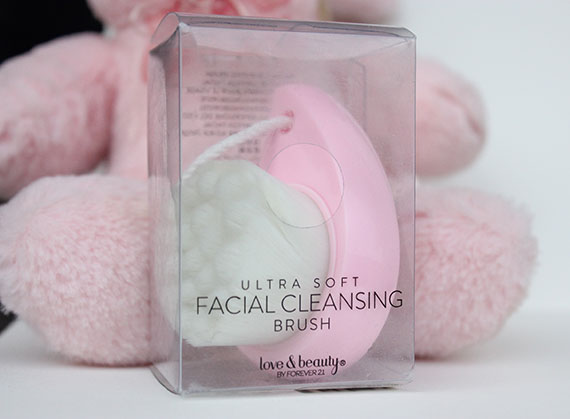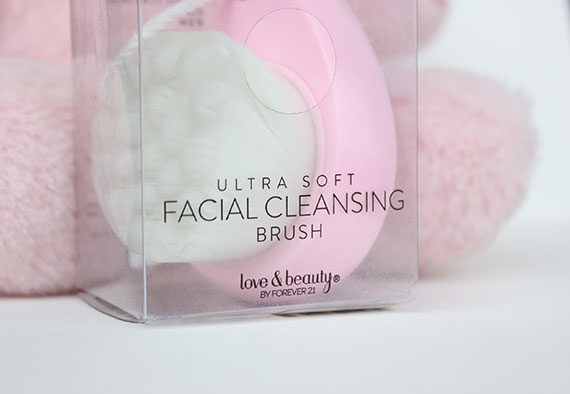 Regarding usage, it can be used in two ways. One way is to put the cleanser directly on wet brittles, give them a swirl and then use the brush to clean the skin. Second is to use it directly on your face, in this case you have to apply the cleanser on your face, followed by the brush to create lather and cleanse the skin. Because I am a lather person so first way works best for me. If you use it without putting the cleanser on the bristles, it does not create much lather but yes cleansing would be more or less same.
The bristles are of good quality, and they do not shed post usage. I have been using this brush for over two weeks now and I did not notice any shedding.
It does the cleansing job very well but no exfoliation. I do not mind that as it does not even claim of doing so. The good thing is this brush provides thorough cleansing, and as the bristles are super soft it can be used twice a day as well. Sometimes, I use it on the eyes to get rid of makeup residues.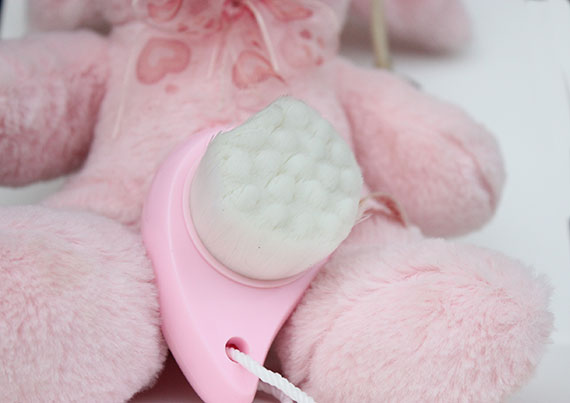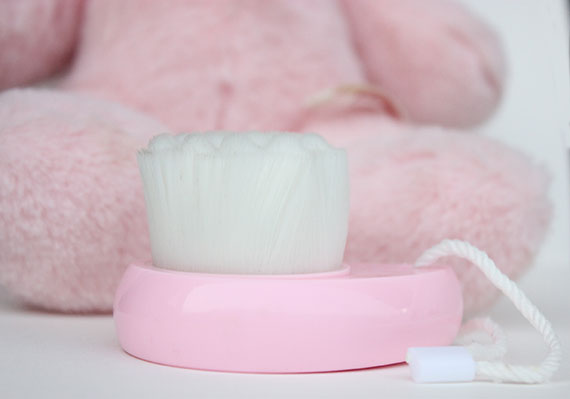 What I like about 'Forever 21 Ultra Soft Facial Cleansing Brush'
– It looks super cute.
– As it claims the bristles are ultra-soft.
– It does not feel harsh or poke the skin.
– It can easily reach every nook and corner of your face.
– Provides thorough cleansing.
– No shedding of bristles post usage.
– It easily fits in hands to do a better job.
What I do not like about 'Forever 21 Ultra Soft Facial Cleansing Brush'
– Takes good amount of time to dry.
– This brush is for cleansing purpose only so does not aid in any sort of exfoliation.
– It does not help in creating abundant lather.
– In my opinion, it is lacking a bristle-cap that would have otherwise made it travel friendly.
– It is only available at Forever 21 stores.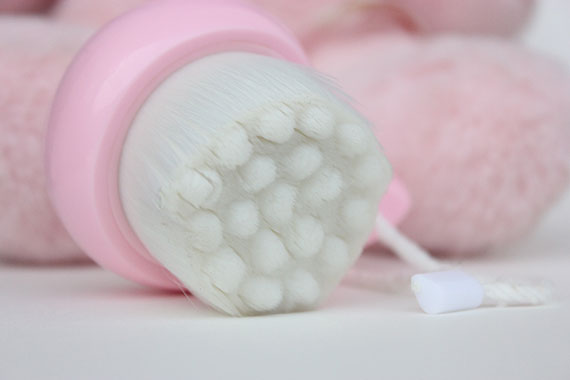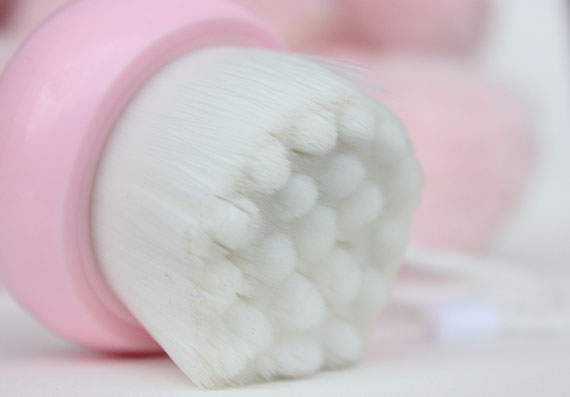 Price of 'Forever 21 Ultra Soft Facial Cleansing Brush': INR 399
BABE Rating: 3.5/5
Final Word: 'Forever 21 facial cleansing brush' has super soft bristles that do thorough cleansing. It does not hurt or poke the skin and feels rather gentle. In fact, this cute looking brush will encourage you to wash your face no matter how tired you feel by end of day. The only thing that would make this an ideal facial cleansing brush is the bristle-cap as it would lead to hygiene and also save the bristles from wear and tear especially when you are on the go.
You might also like reading these related topics: