Ever since I have come back from my Rakhi vacation, I have been sticking to these home remedies to get rid of the tan from my hands and feet. When I am at home, I roam around in the sun so much that my skin becomes 2-3 shades darker. No kidding! The tanning becomes so prominent that even my friends/colleagues could spot the difference. This time I did not want to confront all those compliments (negative though ;-)) so started treating my skin with these packs while I was at home only. Believe me; owing to these remedies I did not get a lot of tan this time, whatever I have got will be gone in another couple of days. I have been religiously following one or another tan removal methods, and the results are tremendous. I hope you will also find them useful and effective.
1) Take half a cup of sour yogurt and add some lemon juice to it. Mix well and evenly apply on hands and feet. Let it stay for 20-25 minutes and then wash off. As this pack involves a lot of mess so it should be applied before bathing. If the tanning is strong, you can apply this pack daily otherwise apply it every other day.
2) Tomato also works great when it comes to tanning. You can either apply tomato juice or directly rub tomato on your skin. For the later treatment, make sure pieces are big enough to fit in the palms. Either ways keep it in contact with the skin for 20 minutes and then rinse off with plain water.
3) Papaya also provides reprieve from tanning. All you need to do is take few cubes of papaya and mash them well. Add some lemon juice, and apply the mixture on tanned areas. After 20-25 minutes wash off.
4) Next is the besan (gram flour) pack that effectively removes all the tan from your skin. Depending upon the area, take some besan (gram flour) and mix it with half a teaspoon of turmeric powder. Add few drops of lemon juice and some curd. Mix the batter well. Make sure the consistency is thick enough not to drip but thin enough to stay in contact with the skin. Leave this pack on for 15-20 minutes before washing off with luke warm water. I have recently shared besan (gram flour) face packs for soft and glowing skin . You should go through them as they work well in removing tanning and giving a healthy skin.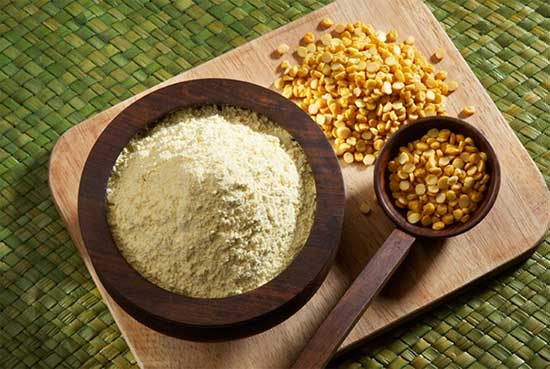 5) Potato also helps in lightening skin tone. It is extensively used on under eye areas to diminish dark circles. Not only that, it also soothes the skin and calms it. Extract the juice of one potato using a grinder, mix a tablespoon of lemon juice with it and apply on tanned areas. Let it dry for 30-40 minutes before washing off with cold water.
6) Fuller's earth and aloe Vera mixed with few drops of lemon juice also takes care of sun tan. If you do not have fresh aloe Vera you can use aloe Vera gel instead, which is easily available in the market. Apply this pack for 15-20 minutes and wash off with normal water. Fuller's earth is drying in nature so make sure you moisturize the skin afterwards.
7) Cut lemon into two halves, and rub each half on tanned skin. Lemon is a natural bleaching agent so helps in removing tan. The only drawback is it makes the skin dry. Hence, you need to slather your skin with a good moisturizer post rubbing lemon. Also, it should not be directly rubbed on the skin more than twice a week.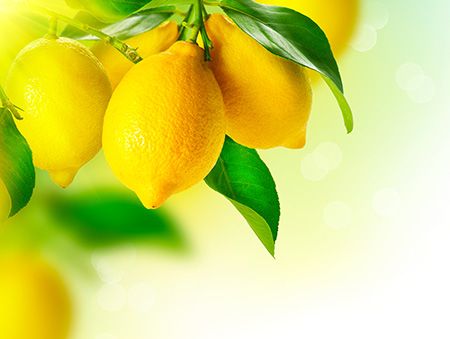 8) Another easy way to remove tan is to exfoliate the skin while bathing. Focus on the tanned areas and gently exfoliate them. You can do this either by using a homemade scrub or getting a readymade one from the market. Exfoliation will remove the top layer of tanned skin and reveal the untanned skin underneath.
9) In addition, a good pedicure and manicure also helps in getting rid of tanned skin. You can do these pampering sessions at home or visit a salon. In case you are planning to treat your skin at home follow this post on home pedicure and manicure.
10) If you regularly wax your hands and feet, you must have also already noticed its tan removal advantage. Just like exfoliation, waxing removes the upper layer that is tanned and reveals the underneath untanned layer. But the results are much faster and effective as those of exfoliation. You can get even better results by choosing the right wax.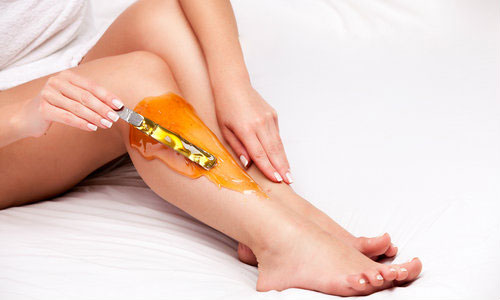 You may also like reading these related topics:
Summer Essentials-How To Protect Your Hands And Feet From Sun
Eva Pretty Nails Hand and Nail Manicure Kit Review
VLCC Pedicure Manicure Hand & Foot care kit
How to do home pedicure – Do It Yourself
Reader's Query: How To Remove Tanning From Hands?