Hi Everyone,
Getting rid of body hair is one task that us girls have to repeatedly follow every month or so. There are permanent hair reduction methods but they also do not provide 100% hair removal. However, the choice of removing body hair depends on personal preferences, length of hair or texture of hair. If you have been using shaver for quite a long time then your hair must have gone coarser. Though shaving off body hair does not make the skin stretch or damage (as long as shave carefully without cutting your skin) yet it does make hair grow back faster and thicker. The other most common hair removal method is 'hair removal creams'. These creams make the job easier as there is no plucking or cutting. Just apply the cream, in couple of minutes your hair will come off the roots and all you need to do is wipe them of. You can get these creams depending upon your skin type and favorite fragrances/flavors but the thing with using them is hair come back soon and with spiky ends. As they contain lots of chemical so their continuous use can harm the skin or probably make it pigmented/dark. The other option of getting rid of body hair is waxing, and this is what I always stick to. Undoubtedly, waxing has its share of cons too but in my opinions it pros outweigh the cons so I find it the most appropriate hair removal method.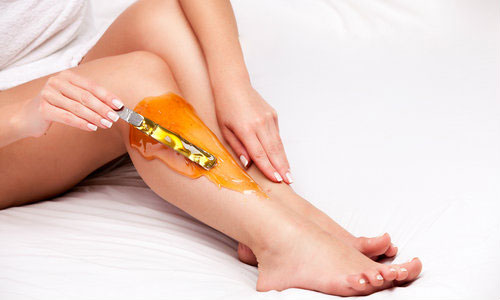 Years ago, girls had to go to salons to get their bodies waxed but with the advancement in technology you can do waxing at home either by buying 'use & throw' was strips or by getting a wax heater and a wax tub. Also, at that time there was just one kind of wax that generally used to be a mixture of honey, sugar and water. But this wax did not use to suit for all skin types, especially sensitive skin. Hence, now we have several types of hair removal wax such as chocolate wax, orange wax, vanilla wax, Rica wax, Brazilian wax, etc. All these wax keep the skin hair-free for different duration but that duration is anyhow longer than what is experienced after normal wax. Sometimes, when hair length is more than 5 mm waxing hurts like anything but if you go for Rica wax the pain can be comparatively less. Plus, these modern days wax takes care of sun tan which is very much required in summer season.
The price of waxing varies from salon to salon. The ambiance of the salon and the expertise of professionals, who do waxing, are the significant traits on which the price depends. Usually for full hands and full legs waxing, the price of normal wax varies from Rs 400 to Rs 600, and for flavored/better quality wax it goes from Rs 700 to Rs 2000.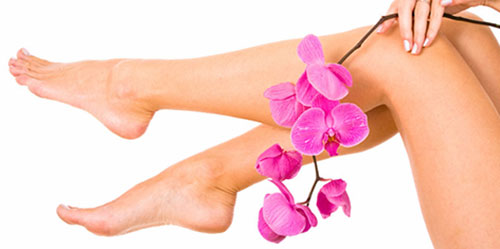 The advantage of going for waxing, that too of better quality is that it can keep your skin hair free for up to 3-5 weeks; however results can vary from person to person due to different hair types and how frequently you wax. Waxes such as Rica, Brazilian removes dead skin, suntan thereby leaving your skin soft and tan-free. If you suffer from boils, redness or inflammation after normal wax, or cannot bear the pain then you may try Rica wax as it is less painful and considered safe for skin.
In summers waxing is almost a monthly ritual, I know it is lot of work but then I always look forward to the feel of hair-free skin, and to the liberty of wearing cute dresses. This visualization does not lessen the pain but it does boost me up 😉
So how do you keep your body hair free?
You may also like reading these related topics
5 Reasons Why I Prefer Waxing to Shaving
Laser hair removal for facial hair – do's and dont's
Nads Facial Wax Strips Review
Veet Easy Wax Electrical Roll On Kit Review
Veet Ready to Use Wax Strips Full Body Waxing Kit for Sensitive Skin Review
Barever Natural Hair Inhibitor Restricts Hair Growth !