Hi Everyone! Today, I am reviewing the Platinum Beauty Makeup Brushes. The new makeup brush collection is launched in Australia in the month of February only and is exclusively available at Woolworths. I got my hands on these beauties late February but did not get a chance to use them as I was busy with the baby. Since he has started to adjust to the new world I am gradually coming back to my normal routine, and hence this review.
What the product says
Next level makeup brushes for high-performance beauty looks.
– Makeup artist designed
– Precision cut soft, synthetic bristles
– Balanced for control and comfort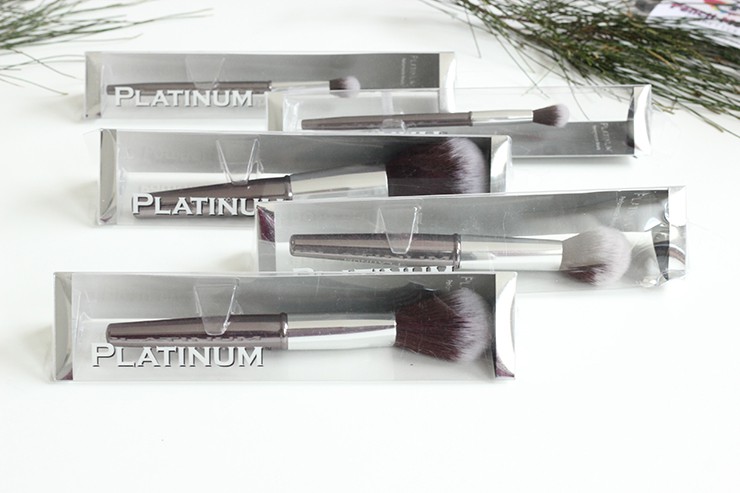 My take on 'Platinum Beauty Makeup Brushes'
Platinum beauty makeup brushes are designed by makeup artists. These brushes have precision cut soft, synthetic bristles with two-toned handles in sleek silver and gun-metal grey. The look is really luxurious and classy. When I hold them in my hands I feel as if I am using quite superior and quality-rich brushes. Since the handles are metallic the brushes may feel slippery especially if you have sweaty hands or are using the brushes with creamy hands. The synthetic bristles are also two-toned with base in brownish-black color and ends in grey.
These brushes are for face and eye makeup. All the five brushes have very thick bristle density and long bristle length that aid in providing good coverage. The softness of the brushes is an added advantage as it makes them feel gentle against the skin. Plus, as there is no shedding of bristles so the application results in a clean and flawless finish. Let's have a look at the five brushes-
Powder Brush- This brush has the thickest bristle density of all the Platinum Beauty brushes. It has a huge circumference and is slightly domed shaped. Using a sweeping motion, it can be used to gently set the makeup using compact or loose powder. It can also be used for other powdery makeup products such as bronzer, foundation or highlighter. It is priced AUD 19.99.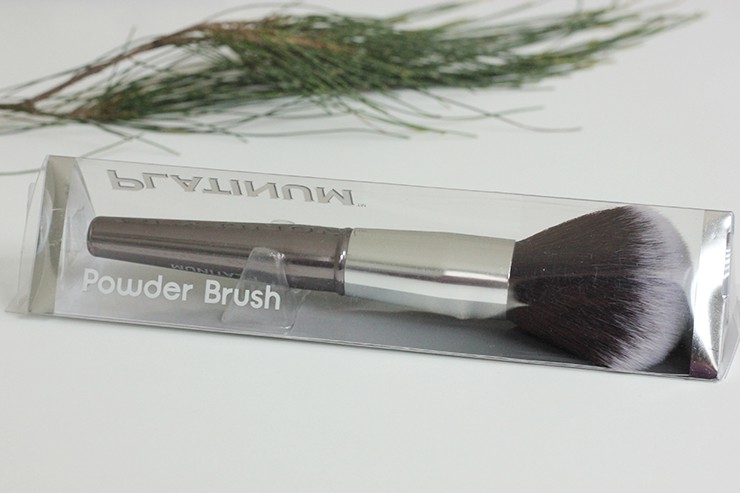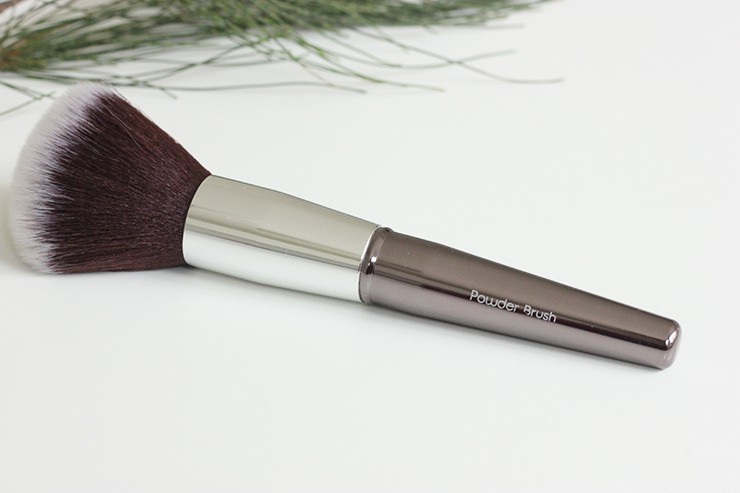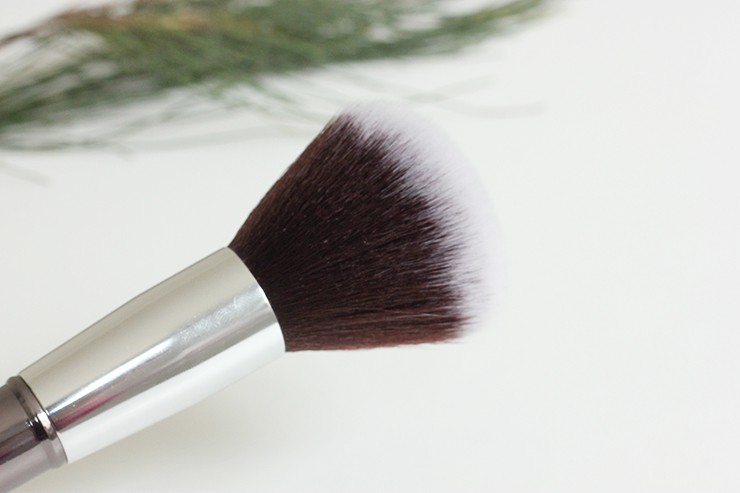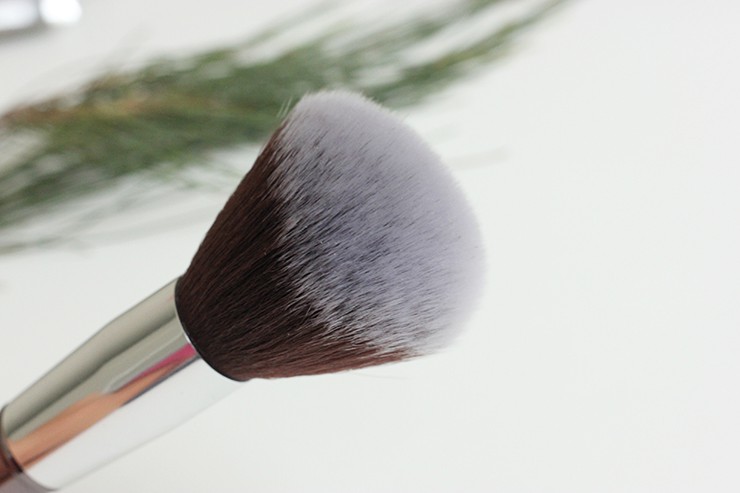 Base Blending Brush- As the name says this brush is for the base makeup primarily for foundation. It is a dome-shaped brush that should be used in a buffing motion to blend the foundation. However personally, I prefer makeup sponges for the foundation so I use this brush to target small areas or to apply concealer. It can also be used for creamy makeup products and is retailed for AUD 14.99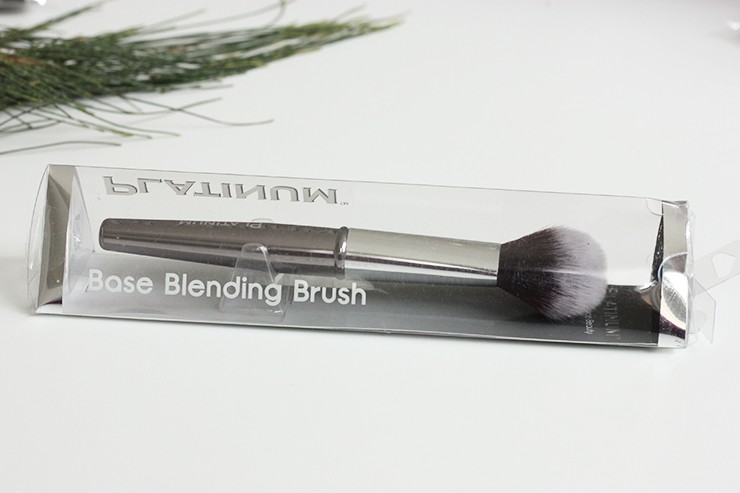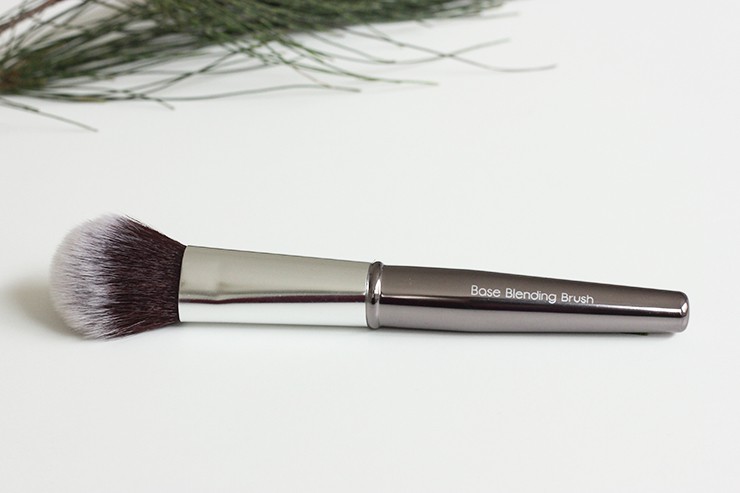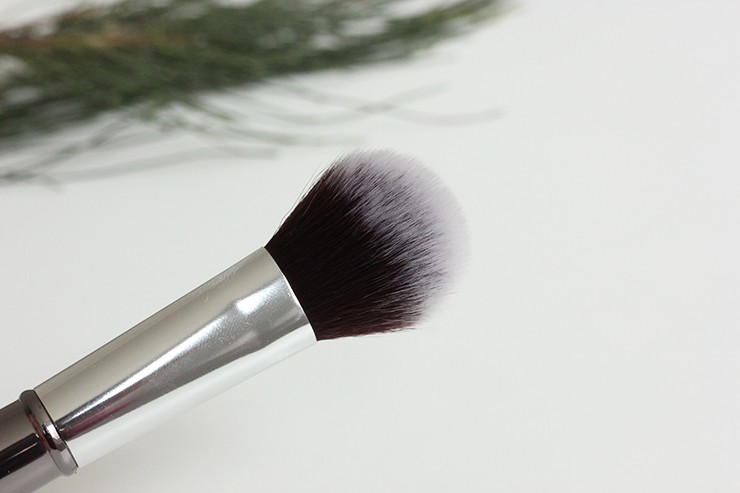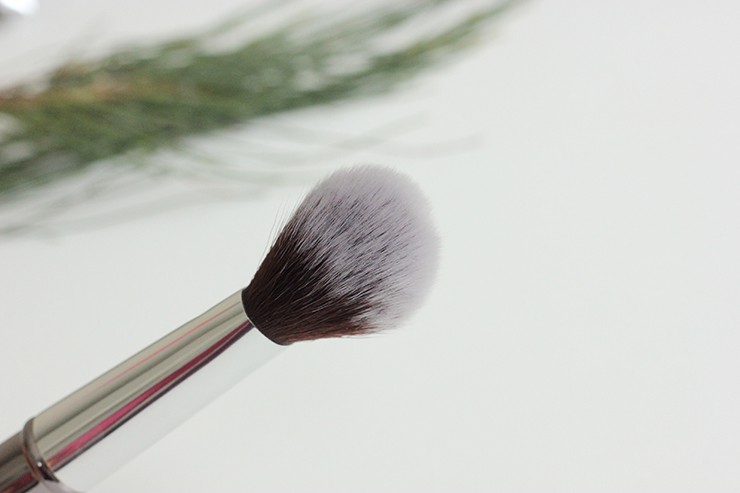 Blush Brush- It has longer and thicker bristles as compared to the bristles of base blending brush. This long length helps in picking up sufficient color and transferring it to the cheek bones. The edge of the bristles is dome shaped that helps in precisely defining the cheek area and giving a flawless finish. This brush can also be used to apply other powdery makeup products. It is retailed for AUD 18.99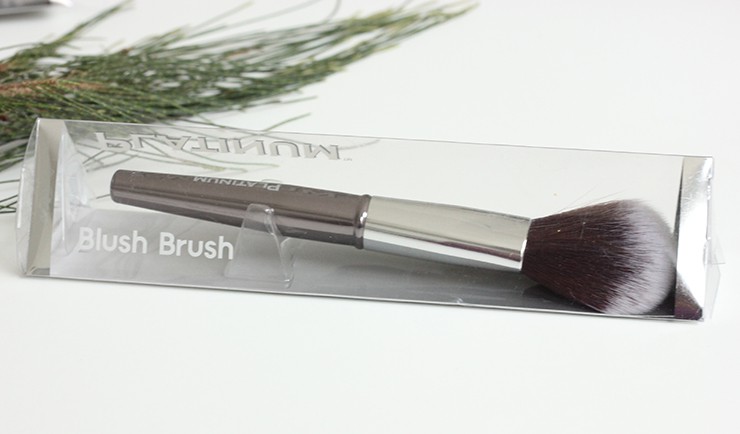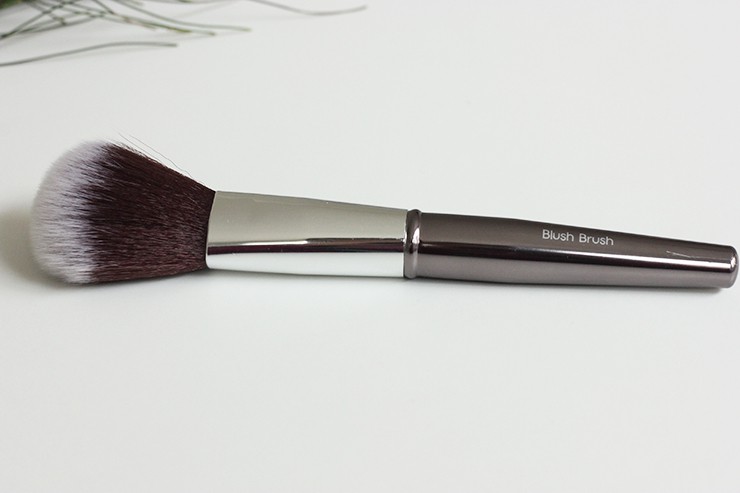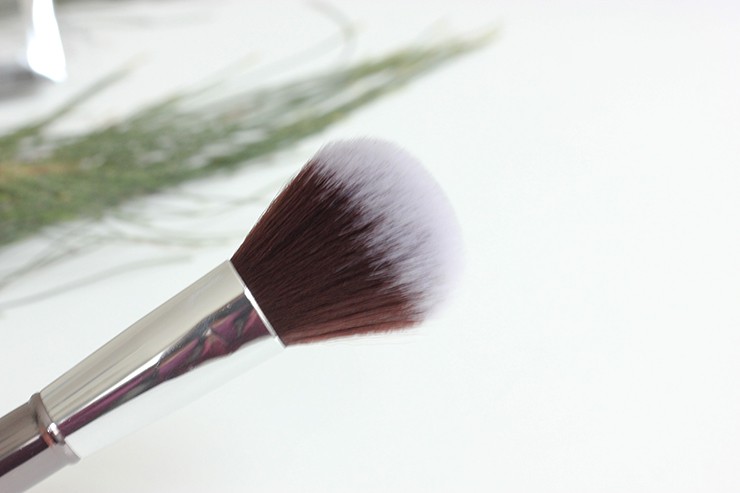 Contour Eye Brush- It is a slightly tapered brush with thick and long bristles. This brush is perfect to define the eye crease and build the color in layers. I use it in a sweeping motion to blend the powdery eye shadows in the crease area. As per the brand, this brush can also be used with creamy eye shadows. However, I have not tried that as I prefer my fingertips to apply creamy eye shadows. Anyways, this brush is priced at AUD 9.99.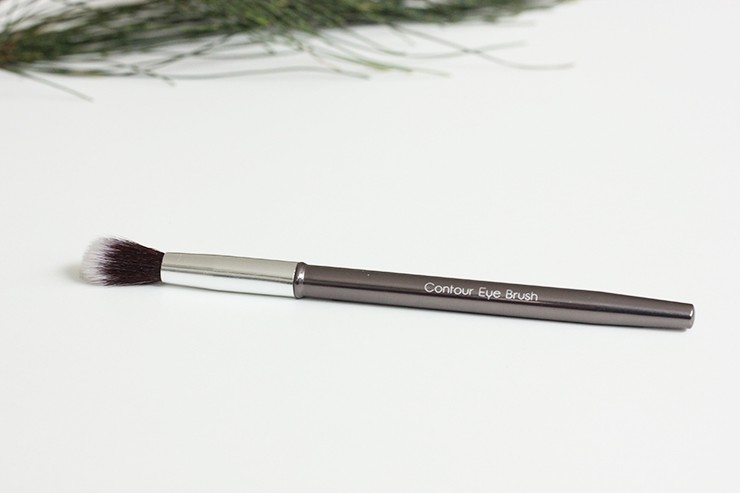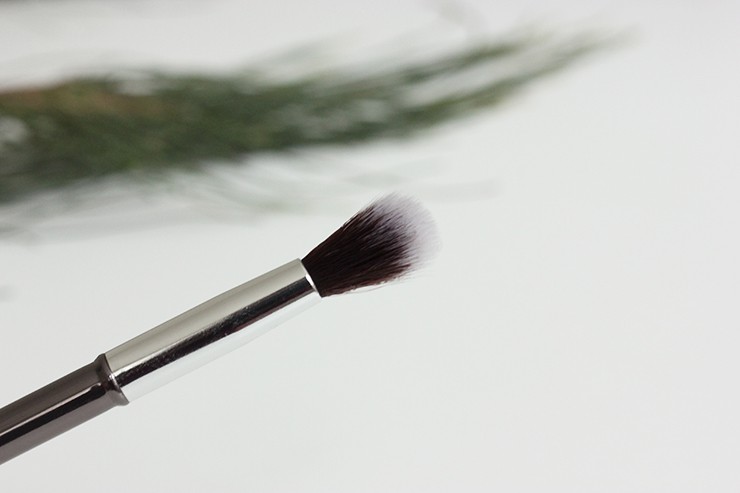 Eye Shadow Brush- This is a full round shaped brush with bristle length lesser than the contour eye brush and density higher than that. It is flat near the metallic end and gets rounder as you move towards the grey end of the bristles. It is a multi-purpose brush that is used to apply the eye shadow, blend it on lids or crease area and even to contour the nose. It is priced AUD 9.99.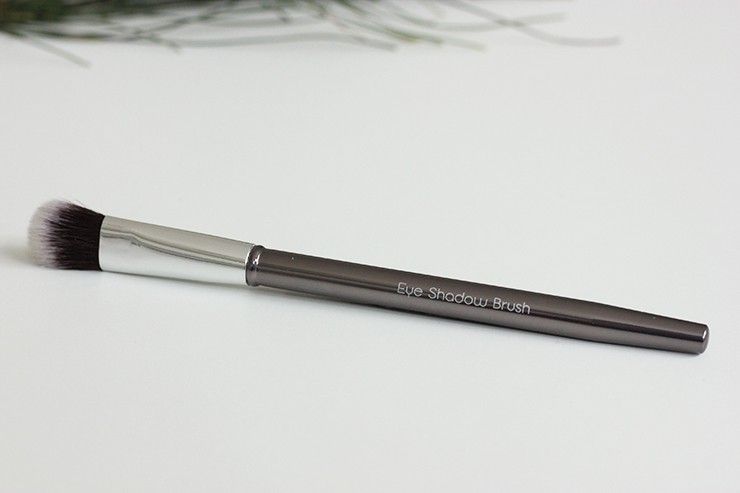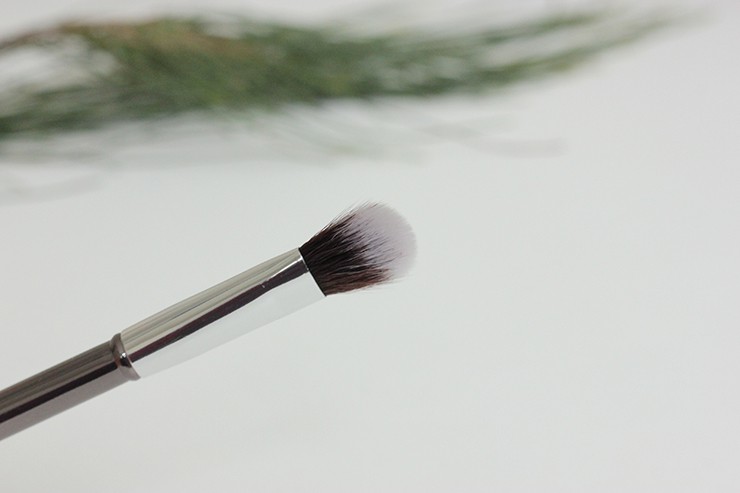 Things I like about 'Platinum Beauty Makeup Brushes'
– Luxurious and classy look.
– Extremely soft bristles.
– The bristles do not shed-off.
– Provide clean finish.
– Do not take too much of product.
– Do not feel harsh against the skin.
– Easy to clean.
Things I do not like about 'Platinum Beauty Makeup Brushes'
– Since the brushes have metallic handles so the grip becomes slippery sometimes.
– Only available at Woolworths.
Price of 'Platinum Beauty Makeup Brushes'-
Powder Brush- AUD 19.99
Base blending brush- AUD 14.99
Blush Brush- AUD 18.99
Contour eye brush- AUD 9.99
Eye shadow brush- AUD 9.99
Availability of 'Platinum Beauty Makeup Brushes'- Exclusively available at Woolworths!
BABE Rating– 4/5
Final Word- Overall, I quite like the quality and look of Platinum Beauty Makeup Brushes. The soft synthetic bristles do the job very well and provide a flawless finish. The only brush I am not impressed with is the Base blending brush as I think it bristles density is quite small as compared to the area it has to cover. Other than that, the metallic handles look classy but if you are someone with sweaty hands than grip may not be that strong. So finally, I like these beauties and if you can grab your hands on them you should give them a try.
Disclaimer: This is an editorial review. The product is sent by the brand for consideration. However, my review is genuine and I am not being paid for publishing my experience with this product.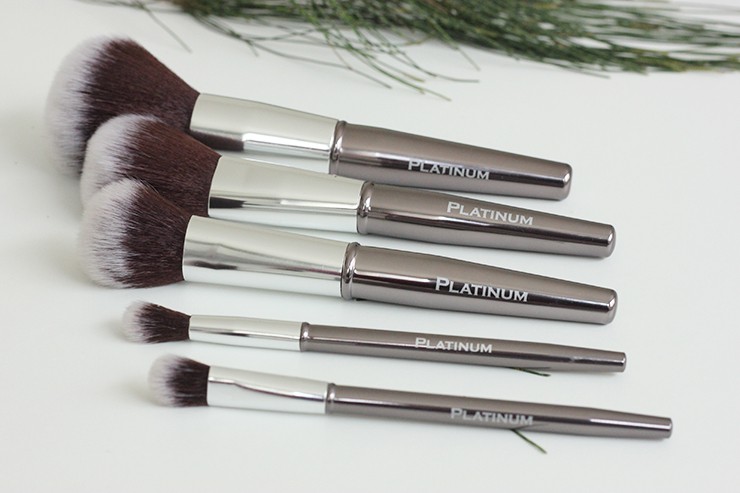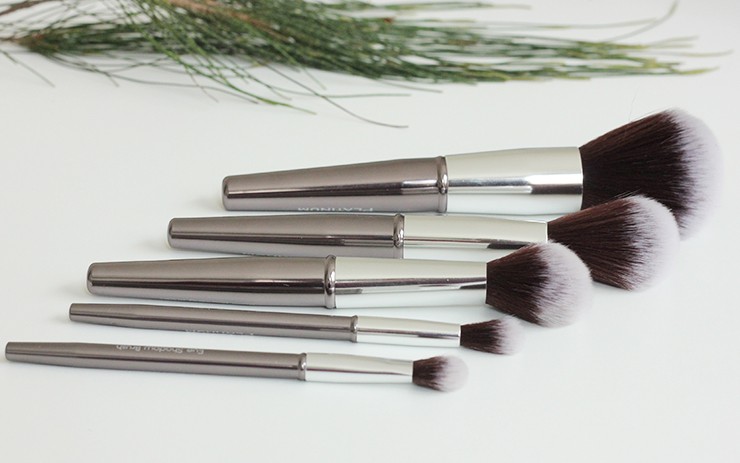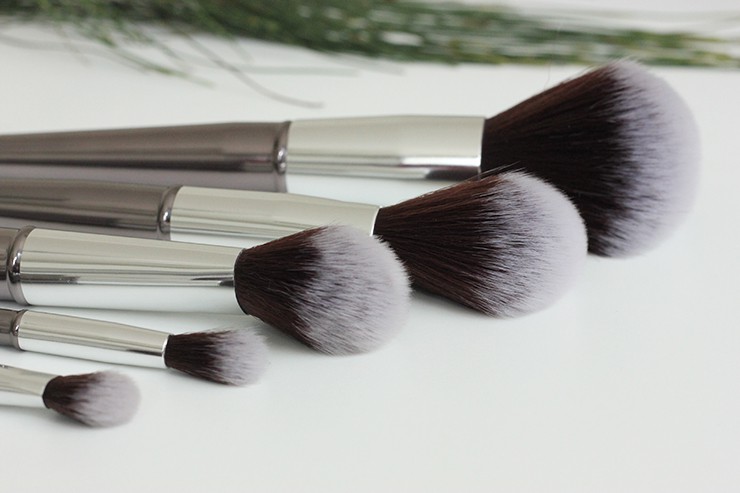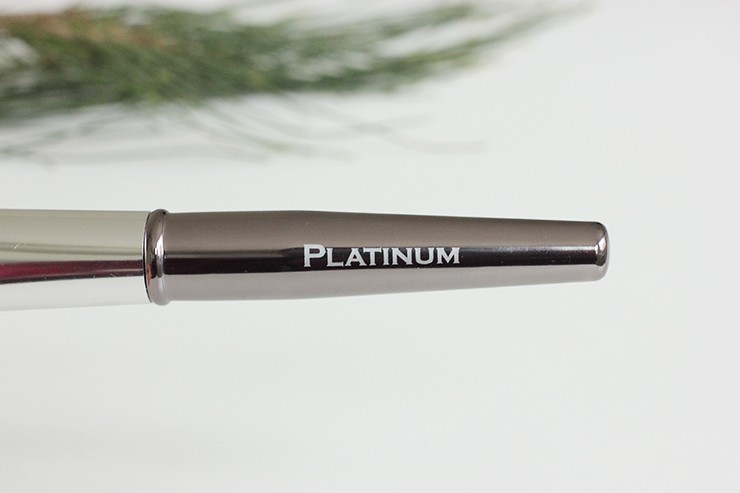 You might also like reading these related topics
Eyeshadows And Makeup Brushes from Luxie Beauty
Basic Makeup Brushes For Beginners
Real Techniques Core Collection Makeup Brush Set Review-Part1
Real Techniques Core Collection Makeup Brush Set Review-Part2
Real Techniques Your Eyes Enhanced Starter Set Review–Part 1
Real Techniques Your Eyes Enhanced Starter Set Review–Part 2