A quick recap from part 1 "Real Techniques Eye Enhanced Starter Set comprises of five brushes: base shadow brush, deluxe crease brush, accent brush, fine liner brush and brow brush. The set also includes a panoramic case that has dual purpose. It can be used as a brush stand to keep brushes organized on the counter or as a travel case while you are on the go."
Price of 'Real Techniques Your Eyes Enhanced Starter Set': Different price at different online portals, you may get it between INR 1440 to INR 2199.
BABE Rating: 4/5
As I have already covered base shadow brush and eye brow brush, today I will be covering deluxe crease brush, accent brush and fine liner brush. In part 1 I have said that eye brow brush is my second favorite brush of the set, so in this part I will introduce my most favorite brush of this set. Let's have a look at the other three brushes.
Fine liner brush- Well, this is the least favorite one. This is supposed to work for eye liners but I find its bristles too long for that purpose. It does not provide me much grip so I cannot create immaculate thin lining with this. But as it has a tapered point so you can use it for creating dramatic winged liner looks that need to be slightly thick. I think this may also be used as a lip liner brush.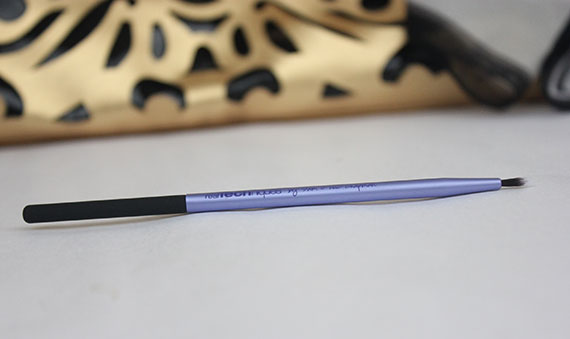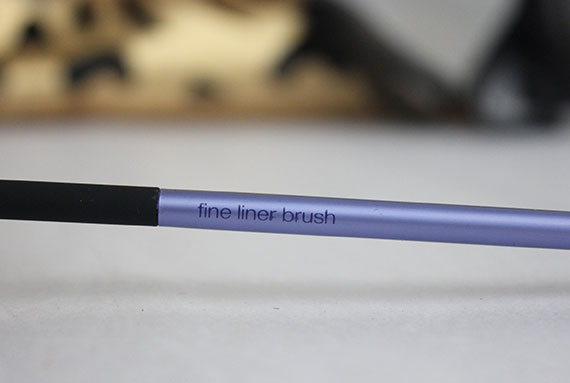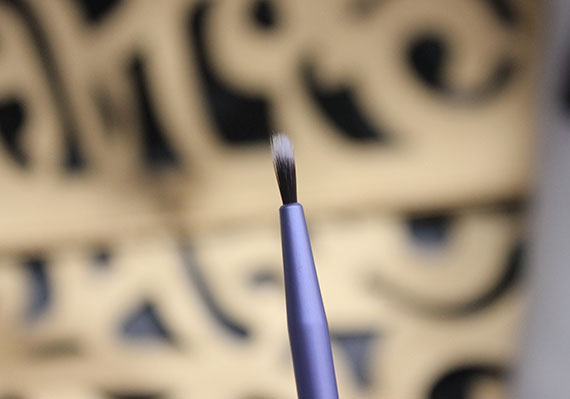 Accent brush- This is my most favorite brush of this set. It is a very small brush with not too dense bristles. I use it often to apply eye shadow along the lower lash line or to smudge it. It provides you good grip so you can also highlight the inner corners with it. Basically this brush can be used anywhere you need precision without messing the surroundings around. Plus, you can use it for spot concealing- you know when you have small redness or pimple areas to be treated you can rely on this brush.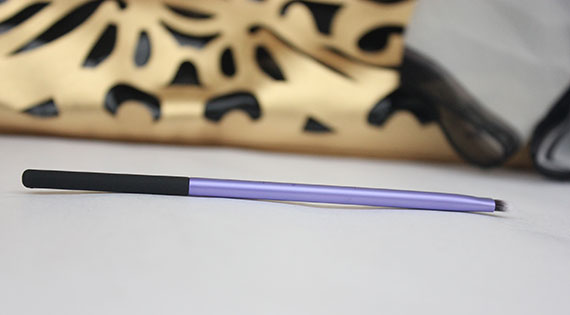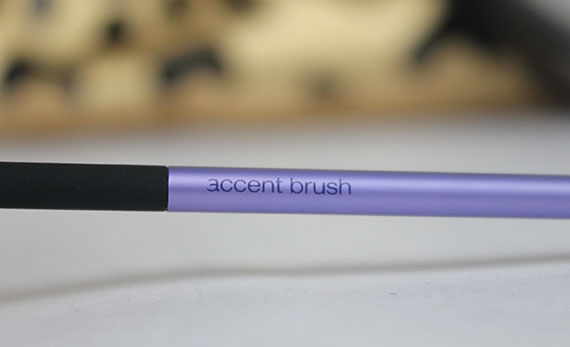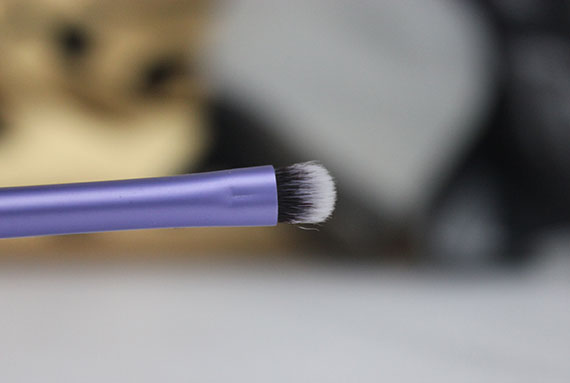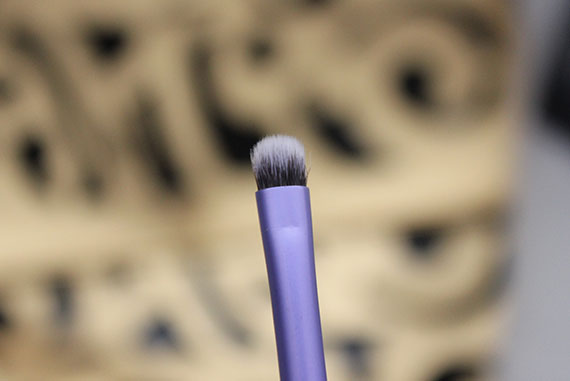 Deluxe crease brush– It has soft dense bristles. The shape is slightly dome to fit into your crease as it is a crease brush. But like me if you have a small crease you may not find it that helpful on the crease. That does not mean you will not find any use of this brush, in fact it is a multi-purpose brush which does not necessarily to be used on the crease. I use it for highlighting my nose and brow bone, and if you wish to highlight any other areas you can use this brush by all means. Plus, I use it for blending eye shadows and softening any harsh lines. It may also be used to apply concealer on under eye area or to set the concealer using a powder.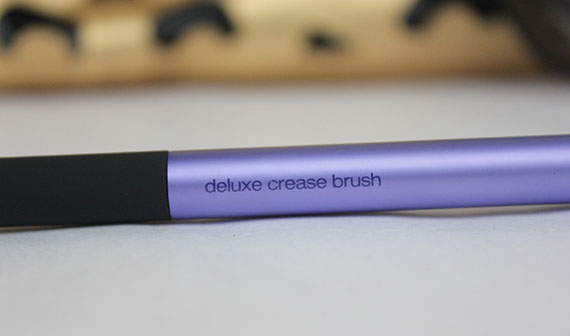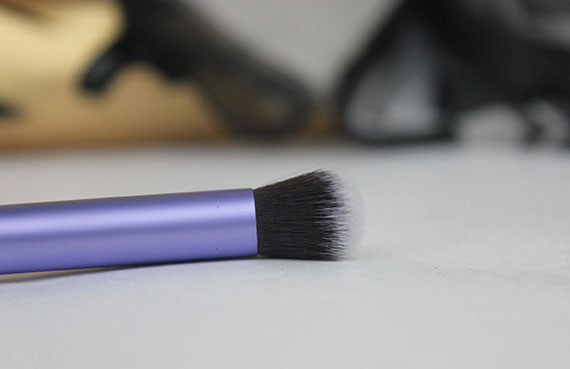 The best part about this kit is that these brushes are easy to clean. Just in couple of swipes you will be able to get all the makeup out from them. I used to waste lots of time in cleaning my brushes but after the advent of this kit that phase is over now.
Being synthetic brushes, they do not eat up your makeup products, instead they work well with all sort of powder and cream based products. Overall, considering the bristle quality of these brushes, the ease of use and double use panoramic case I recommend these brushes. Especially, if you are a beginner you should try mastering the art of makeup with this kit.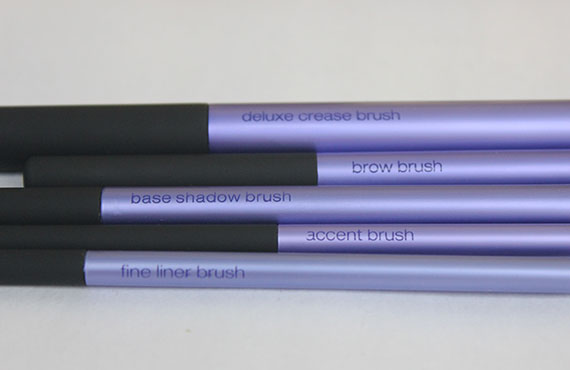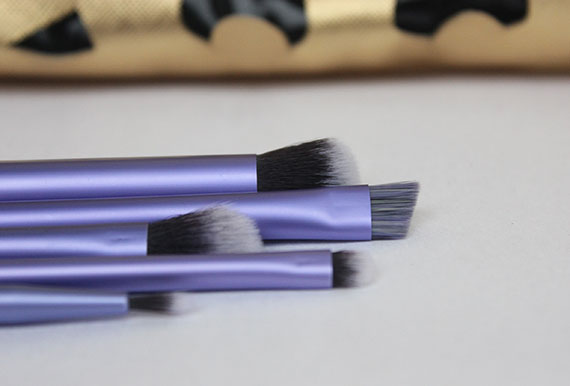 You may also like reading these related topics
Real Techniques Your Eyes Enhanced Starter Set Review–Part 1
Real Techniques Core Collection Makeup Brush Set Review-Part1
Real Techniques Core Collection Makeup Brush Set Review-Part2
Eyeshadows And Makeup Brushes from Luxie Beauty
Basic Makeup Brushes For Beginners
How To Deep Clean Makeup Brushes At Home