Real techniques core collection makeup brushes have been out for really long time but I got my hands on them little late. You must have read numerous reviews on them already, still I thought reviewing them again from my perspective. I have already publishes part 1 of this review, today I will be covering the remaining things.
Let's have a quick recap from part 1. The set includes four brushes: pointed foundation brush, contour brush, detailer brush and buffing brush, along with a panoramic case that doubles up as a stand and travel carrier. I have already put-forth my experience on pointed foundation and contour brushes; you may go through the detailed part 1 review. In this post I will be covering latter two brushes, and the final verdict on this makeup brush set.
Detailer Brush: It is a thin brush with medium density bristles, which are tapered at the tip. Bristles are soft yet hard and flat. You won't be able to move them in the direction you want as they are made for settling makeup products. For the brush is small, it won't provide full coverage on under eye area (you can use pointed foundation brush for that matter) but it can be used to conceal small areas such as pimple scars. As the bristles are stiff and thin, so you can also use it for precise lipstick application. It makes an amazing lip applicator especially when you have to go for bold lipsticks. It provides perfect precision around the corners and cupid bow. It transfers colors really well without any streaking. This multi-purpose usage of this brush makes it an important part of this brush set.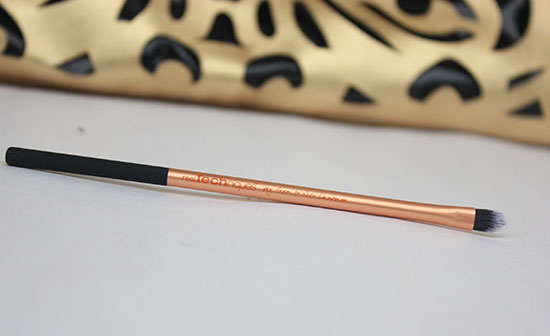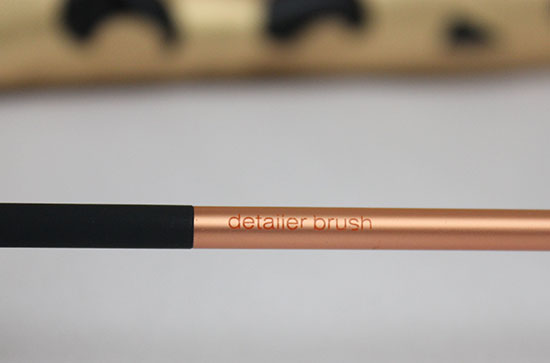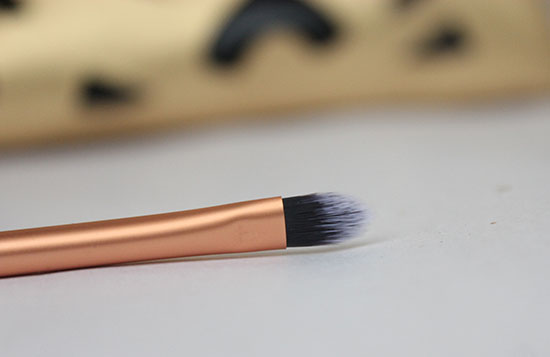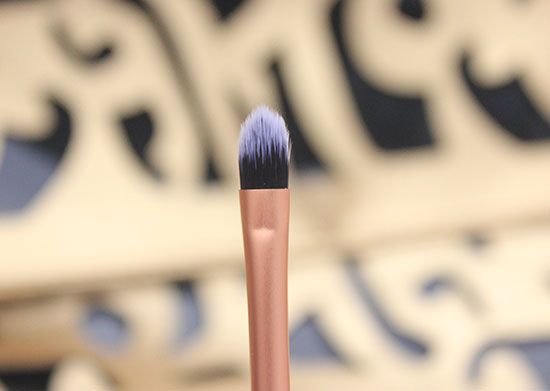 Buffing Brush: This is the biggest brush in this set. As with all other brushes it too has synthetic bristles but they are most dense and soft in this brush as compared to other brushes of this set. It looks like a kabuki brush with slightly protruded bristles at the center. It is an ideal choice when you need to work with powder base makeup products. I use it for powder foundation as well as to apply blush sometimes. Other than that, when you need to set your foundation with compact you can make use of this brush. Just swirl the brush on compact, and gently pat it on your face. It provides excellent coverage and good blending. The finish is excellent, and it does not even leave lose bristles or streaking behind. You can also use it for mineral foundations.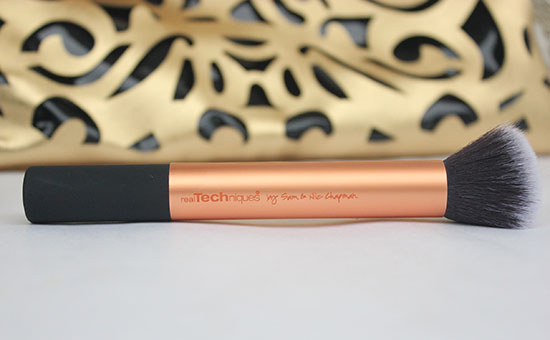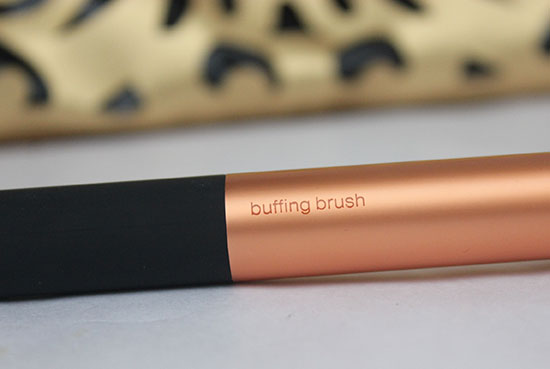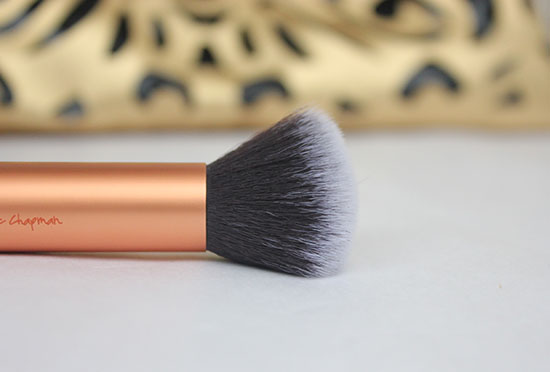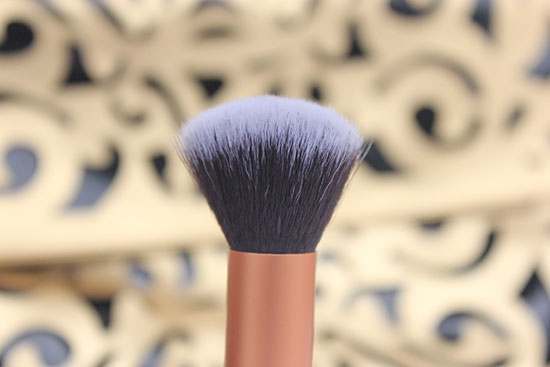 Price of 'Real Techniques Core Collection Makeup Brush Set': As I have mentioned in part 1, these brushes are priced between INR 1440 to INR 2999 on Indian market places but if you can get them from the US they may turn up a lot cheaper.
Online availability: Real Techniques Core Collection Set from Flipkart.com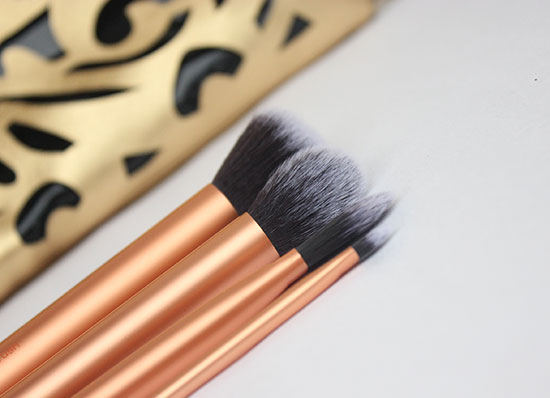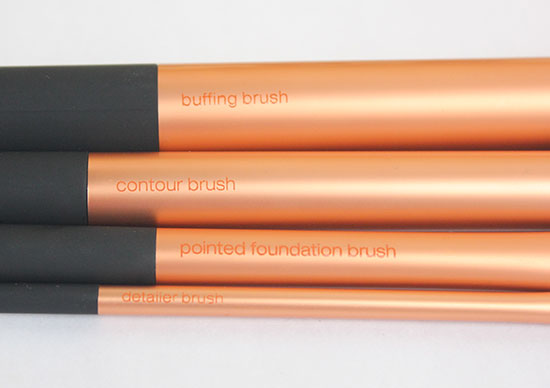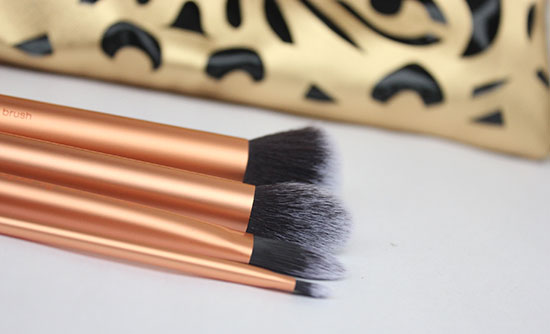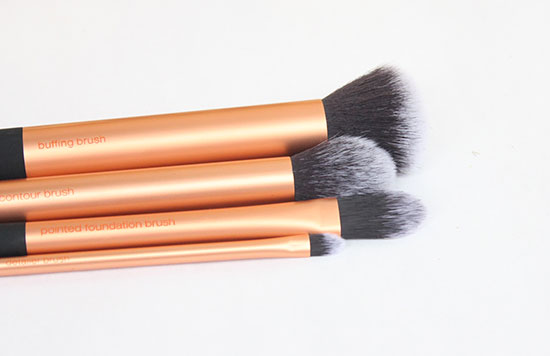 BABE Rating: 4/5
Final Word: Contouring and detailer brushes are my favorite ones in this set. The other brushes are also fine but you can easily get better ones for those matters. I really wish these brushes would have been available individually. If you have just started practicing makeup you can go for this makeup brush set, otherwise you may go for individual brushes in different brands.
You may also like reading these related topics
Real Techniques Core Collection Makeup Brush Set Review-Part1
Real Techniques Your Eyes Enhanced Starter Set Review–Part 1
Real Techniques Your Eyes Enhanced Starter Set Review–Part 2
Eyeshadows And Makeup Brushes from Luxie Beauty
Basic Makeup Brushes For Beginners
How To Deep Clean Makeup Brushes At Home