Just like the mind, your body also goes through umpteen changes when you move locations. Lifestyle changes in terms of food, habitat, and workload have huge impact on your physical and mental well-being. In this post I am only going to take about the physical impacts and that too specifically on skin.
As you all know, a couple of months ago we have moved to Canada. Since it is a permanent move (as of now, yes!), we had to start from scratch i.e. find a job, find a home, set up the daily routine, get accustomed to the climate, so on and so forth. All these factor cause stress thus make the skin look lifeless. Luckily, it did not take me much time to get back into the corporate world so I would not blame that for my dull skin. But the other changes like more intake of coffee, less intake of water, the comparatively cold weather, change in skincare products, everything made my skin dry and flaky. Normally, I have oily skin so this was a 180 degree change for me and I wanted to get back my old glowing skin badly. I started off by changing the food habits i.e.
1) Reduced coffee intake.
2) Increased water intake.
3) Included more fruits and salads.
4) Started eating on time and at regular intervals.
After food, it was time to scan the skincare product-list and exclude the unnecessary products. Plus, I repeated the ones I knew my skin already liked. For example, the day moisturizer was not doing well on my skin so I replaced it with the night moisturizer topped up with sunscreen. All I wanted to do was give my skin a break from the chemically formulated products or at least limit it to what was essentially required.
In two weeks only, I started seeing a change in my skin. But that was not enough and it needed more care so I replaced the branded face masks with naturally moisturizing homemade face masks for dry skin. When you make your own face masks you know they are fresh and thoughtfully formulated keeping your skin concerns in mind. Today, I want to share a few of the moisturizing face masks that worked for me. Hopefully they will work for you too but in case you are not fully satisfied with ingredient list feel free to include or exclude ingredients depending on your skin concerns. Let's have a look:
1) Gram flour and castor oil- Gram flour is a natural exfoliator. It removes dead skin cells resulting in soft, supple skin. Usually, it is used with curd for oily skin as it removes excess sebum. However, if mixed with milk cream or castor oil it works wonders for dry skin as well. As an exfoliant, it makes the skin clear of dirt and clogged pores, making it ready to absorb the hydrating benefits of the moisturizing agent. I used this pack alternatively with castor oil and thick milk-cream, and it does not only hydrate the skin but also helps in reducing the tan. I was able to spot the difference after first use and the continuous usage intensified the good results.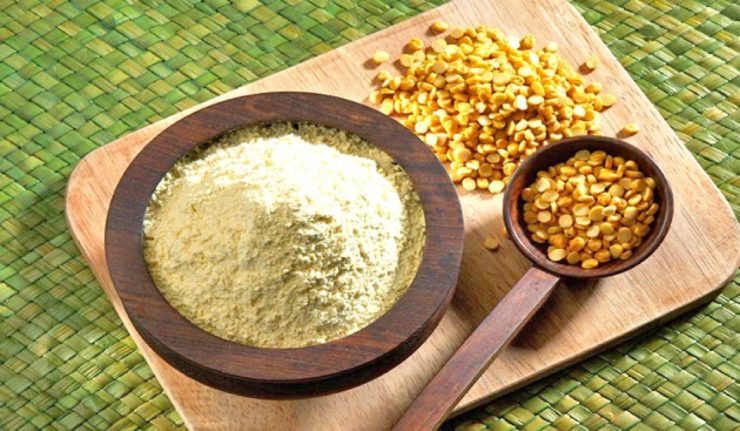 2) Milk and almond- Soak 4 almonds overnight before crushing them to make a fine paste. Mix it with 3-4 tablespoons of thick milk and apply evenly on entire face. Let it stay on the skin for 15 minutes, and then scrub if off by gently massaging in soft circular motions. Wash off with regular tepid water. This paste will remove dead skin cells and moisturise the skin. If ageing is a concern too, do not forget to add a couple of drops of olive oil.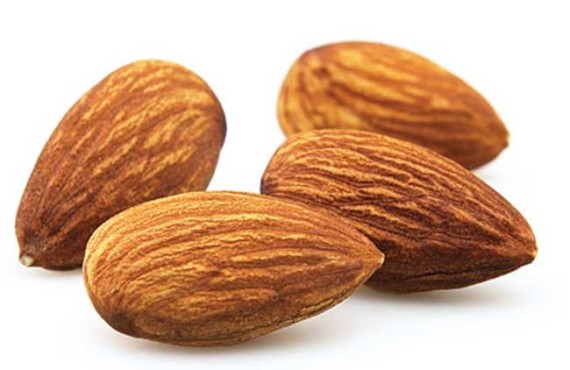 3) Banana and honey- Take a ripe banana and mash it with a fork in a bowl to form a smooth paste. Add 1 teaspoon of honey and mix the ingredients well. Apply this mixture on a clean face for 15-20 minute before massaging in circular motions and rinsing it off using tap water. As I said earlier, you can also add a few drops of olive oil to counter the first signs of ageing. Banana helps in effectively
treating the dry skin by deeply hydrating and revitalizing it.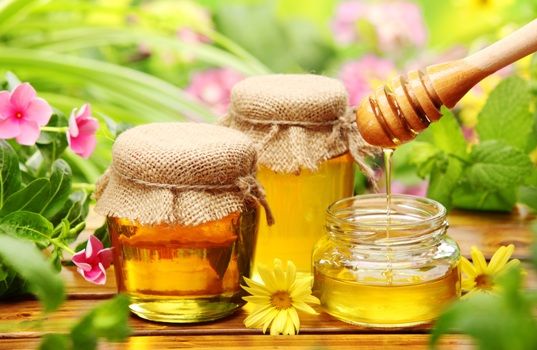 4) Papaya and honey- Papaya is another best friend of dull skin. Just like gram flour, it is also a natural exfoliator that removes dead skin cells. Not only that, it has strong anti-ageing properties too that are beneficial to treat first signs of ageing. Take a couple of cube of properly ripe papaya. Mash them with a fork to make smooth paste and add a few drops of honey. Apply this paste on clean skin and wash off after 15 minutes. You will immediately see glowing and bright skin. It is best to apply it twice a week.
5) Aloe Vera- Aloe vera's benefits for the skin do not need any emphasis. If you have this wonder plant near your place you can directly extract the pulp and apply it on your skin. It does not involve much work and you can also leave it on for good 20-25 minutes. Afterwards, rinse off with tap water and pat dry. It makes the skin well-hydrated and soft.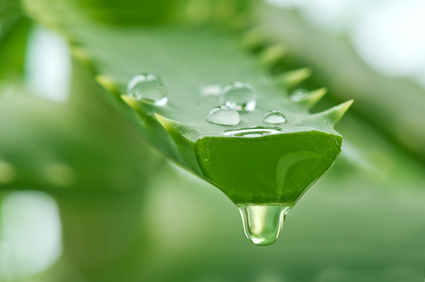 All these ingredients are easily available in our kitchens and surroundings. The least we need to do is spot them and put them to use.
You might also like reading these related topics
5 Refreshing Homemade Face Packs For Summers
5 'Instant Glow' Skin Care Tips From Kitchen
5 Aloe Vera Homemade Face Packs For Hydrated Flawless Skin
5 Homemade Besan Face Packs For Soft Glowing Skin
Revise daily skin care routine
How Watermelon and Cucumber Face Pack Helps Getting Clear Glowing Skin
5 Natural beauty benefits of lemon juice
Yippee, here comes the long weekend I have been waiting for quite a while now. Though I do not have many plans for this much-awaited weekend I am relaxed since I do not have to get up at 5:30 am… at least for three days. Now coming back to this post, as you already know it is about Physicians Formula Ph Matchmaker Lip Gloss Light Pink Review. This is the first time ever I am using any product from Physicians Formula. I have heard a lot about this brand so was quite intrigued to use their products. If you saw my Canadian summer lookbook post, you would know I have ordered some exciting products from iHerb and this gloss is one of them. Let's see my whole opinion about this magic gloss.
What the product says
• 1st Ever Lip Gloss with pH Power Complex transforms into your perfectly personalized hue.
• Fluorescein Based Dye-senses the pH level of your skin & adjusts within 60 seconds to create your perfect lip color.
• Photochronic Powders-light adjusting pigments adapt to your environment so color looks the same indoors & outside.
• Look your Best in Every Light!
• LED-powered compact lights up and features a full-size mirror for touch-ups anywhere & everywhere!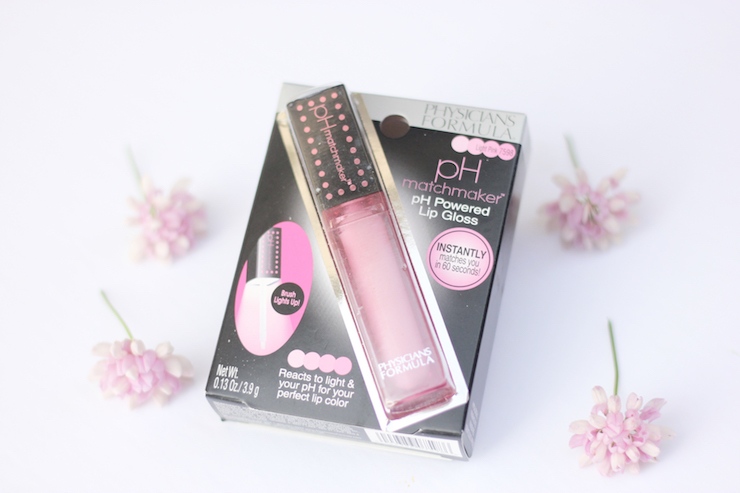 My take on 'Physicians Formula Ph Matchmaker Lip Gloss'
It comes in a cardboard box that has a protruding transparent rectangular case carrying the lip gloss. The box contains good description of the product and direction of use. The ingredient list is not mentioned on it but you can scroll down to see if it's all good for you. The rectangular gloss tube is translucent and contains an inbuilt mirror on one side. The mirror is too small to be used on regular basis but yes can come in hand in emergency situations or when you need a quick touch-up. On the bottom of the tube, the shade name in mentioned on stick-on-label but you would not need that since as per my knowledge this range contains just two shades and the shade labels are required when you have a number of similar looking products.
Well, the applicator is a small brush. I was expecting a doe-foot applicator but was surprised to find a small brush instead. It is a dense brush that gives good hold and makes the application accurate. As a matter of fact I end up liking this tiny brush. It is very convenient to use and provides clean application.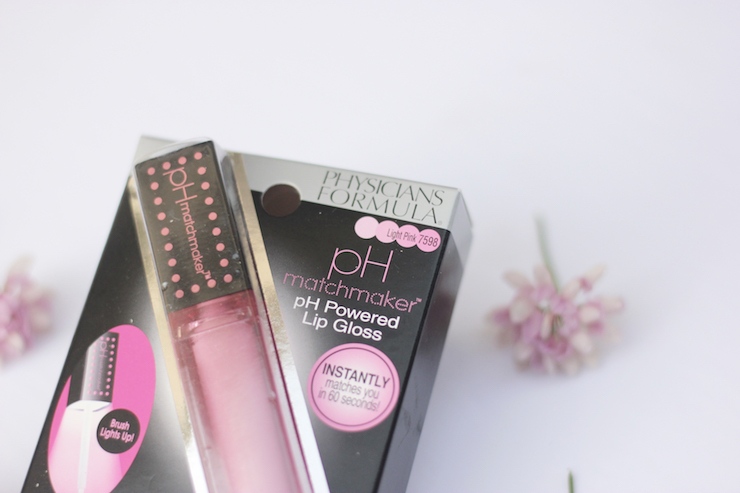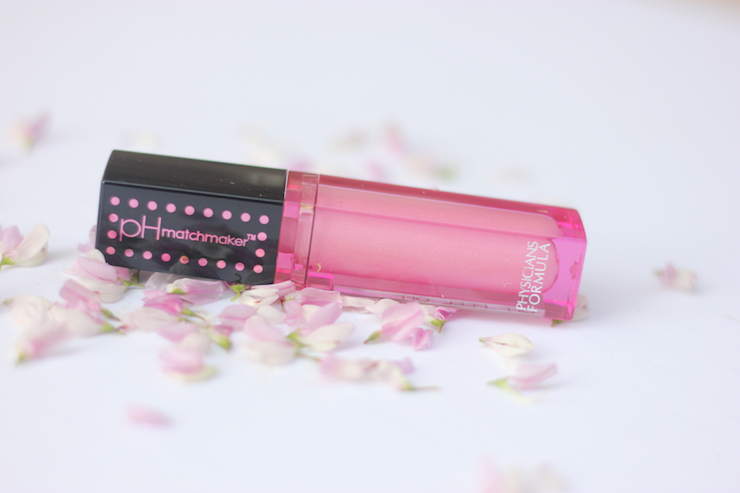 The gloss has a thick consistency so you would need to drag it cover entire lips. What I do is- I put little more than required quantity on upper lip and rub it on the lower one. That saves times and makes the application even. Now, the USP of this gloss is that it adjusts to the ph of your lips to give the best matching shade. This was quite intriguing for me, so I observed it attentively. It started off with a transparent gloss, then turned to baby pink and finally settled as a mauve pink. As mentioned by the brand, the entire transition happened within 60 seconds. I won't say this is best suited for my complexion but definitely it is better than many pinks. Regarding adjustments to the environment, I would agree with the brand's claim as the shade does remain the same indoors and outdoors.
Talking about the quality, since it is a gloss it feels bit sticky and heavy. I am into glosses these days which make me accustomed to this feel. For the longevity, it stays on for 2-2.5 hours without meals. It can bear intermittent snacks only to last for another half an hour but as I said earlier after a full meal you will definitely need another application. The best part is you do not need to exfoliate the lips to get a fine application. It does a fabulous job as it is.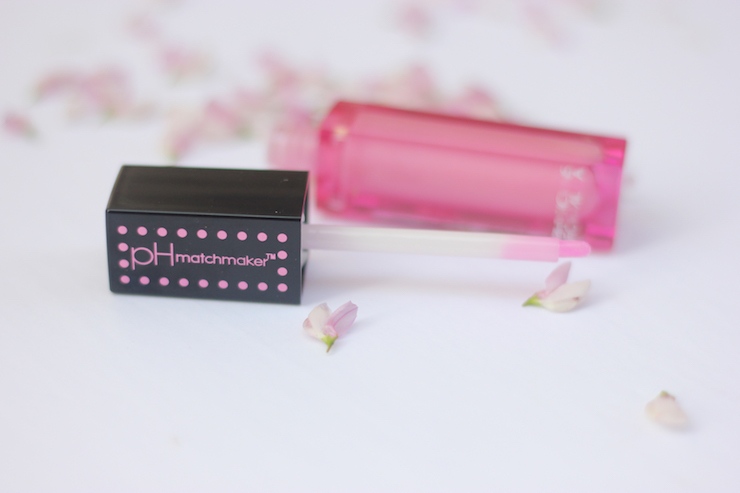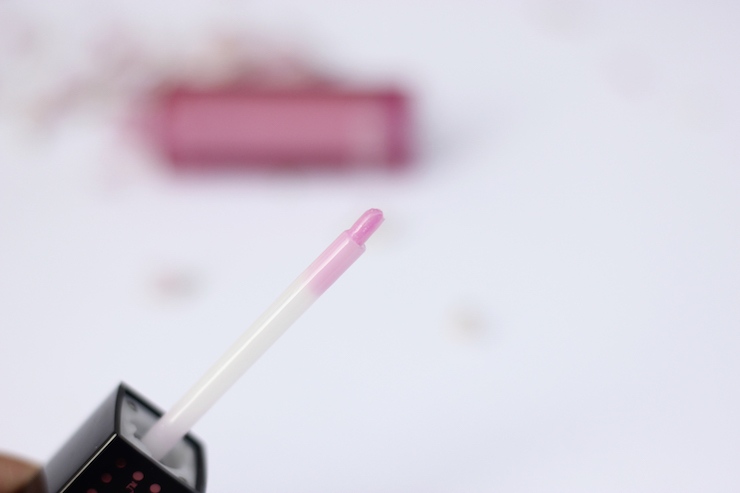 Things I like about 'Physicians Formula Ph Matchmaker Lip Gloss'
– More than average staying power for a gloss.
– Hypoallergenic, paraben-free and fragrance-free.
– Would show up well on all skin tones.
– Nice packaging.
– Gives fine application on even non-exfoliated lips.
Things I do not like 'Physicians Formula Ph Matchmaker Lip Gloss'
– Not available in many shades.
Price of 'Physician's Formula Ph Matchmaker Lip Gloss': $9.95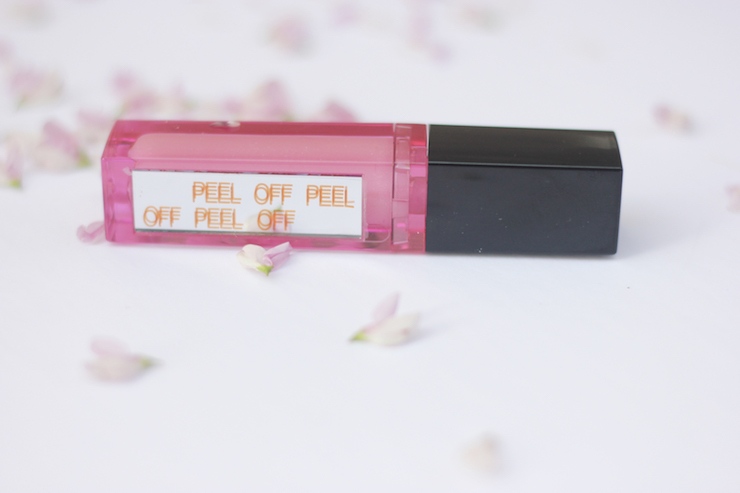 Ingredients of 'Physicians Formula Ph Matchmaker Lip Gloss'
Hydrogenated Polyisobutene, Caprylic/Capric Triglyceride, Ozokerite, Propylene Glycol Ricinoleate, Silica Dimethyl Silylate, Zea Mays (Corn) Oil, BHT, Citric Acid, Citric Acid, Phenoxyethanol. May Contain: Calcium Aluminum Borosilicate, Iron Oxides, Mica, Synthetic Fluorphlogopite, Tin Oxide, Titanium Dioxide, Red 6 Lake, Red 27, Red 7 Lake.
BABE Rating: 4.5/5
Final Word: A nice option for lip gloss lovers. If you are unsure what pink shade to choose I would suggest going for this product. It would give a nice shade of pink that will turn out better than a lot of other pink shades available in the market. It is an ideal choice when you have to shop online or when you need to buy a gloss and no testers are available around.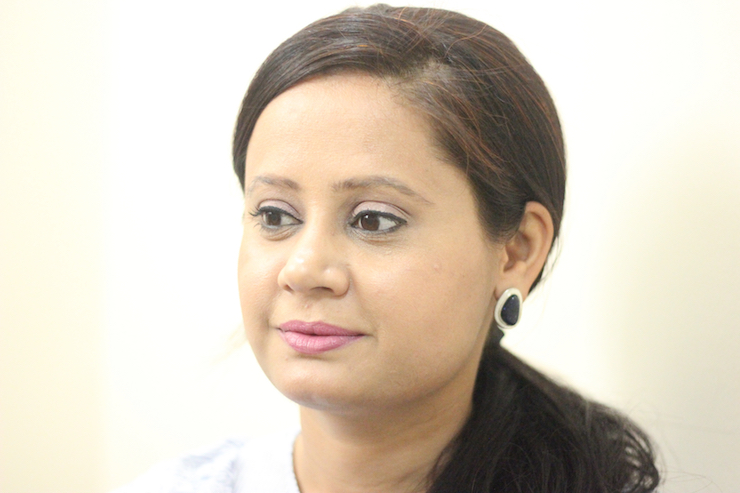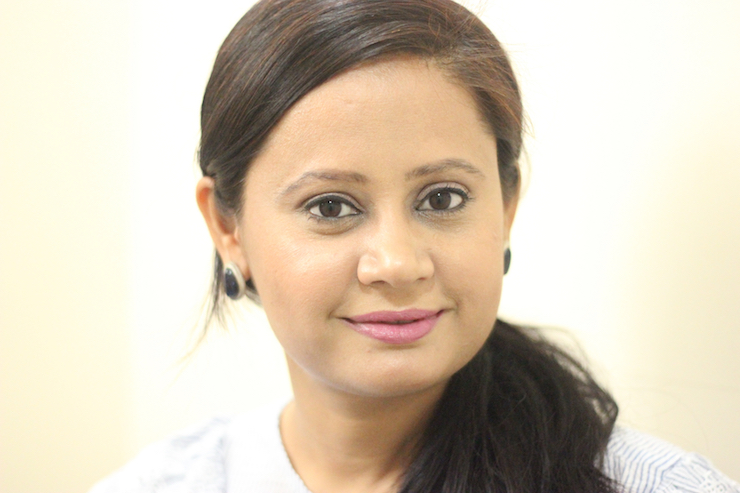 You might also like reading these related topics
Geri G Lip Gloss Crème In Shade Sweetness Review Swatches
Geri G Lip Gloss Crème Bambe Shade Review Swatches
Maybelline Colorsensational High Shine Lip Gloss Mirrored Mauve Review And Swatches
Street wear color rich lip gloss (Pink Kiss -05) review