Today, I am reviewing Geri G lip gloss in shade Bambe. This is my first Geri G product, and I have received it in August fab bag. Geri Giagnorio is known in Hollywood as the "Skin Whisperer". She is a celebrity makeup artist in Beverly Hills and focuses on not just giving the skin a good look from outside but also on improving it from the inside. And that's why she started her own Geri G cosmetics range, which is formulated with her first patent pending product, Transceutical® Canvas-with Nanomarine-5. Let's see my experience with lip gloss from Geri G cosmetics.
What the product says:
One Step To Luscious Lips
Enjoy the feeling of a luscious lip treatment and gloss all in one. Best of all, Geri G.® Lip Gloss Crème creates a well-hydrated dewy lip, which makes every woman look youthful.
Geri G.® Lip Gloss Crème is a concentrated fusion of nourishing lip conditioners with pure color and high shine. Flexible applicator glides color on with ease. And the essential moisturizing ingredients soothe and smooth lips, whether you wear it alone or layered over lipstick.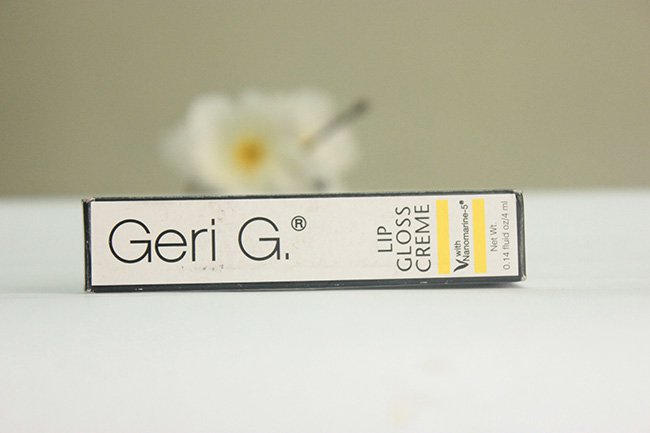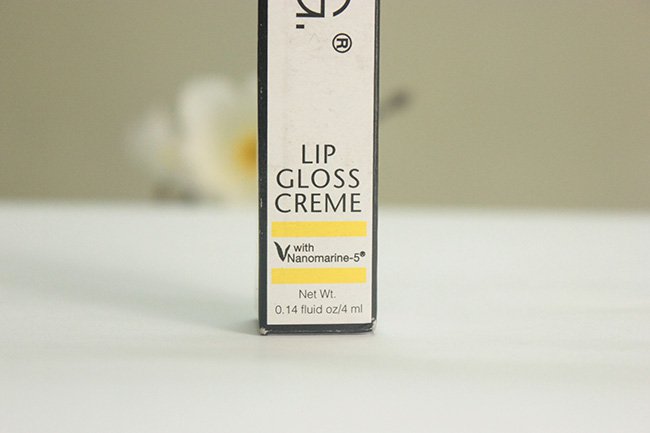 My take on 'Geri G Lip Gloss Crème Bambe Shade'
The white hard paper cover in which the tube is packed contains the ingredient list and brief product description. The transparent glass tube that contains the actual product has a silver cap. The packaging is simple but classy. It is quite a sturdy packaging that can survive an accidental fall. The bottom of the tube has a sticker that contains the shade name. Geri G lip glosses are available in three shades. I got the shade Bambe; the other two shades are peach and sweetness.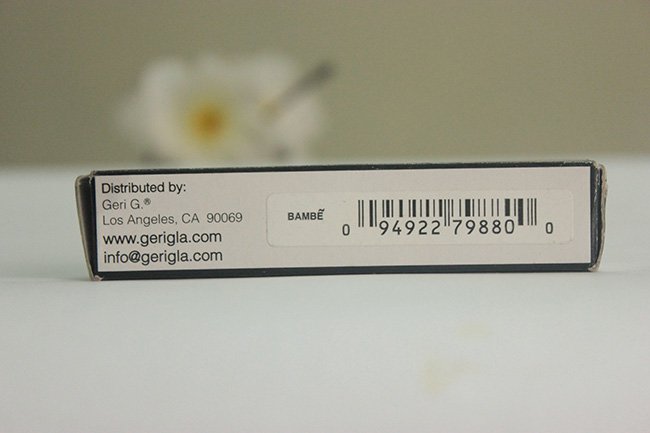 The USP of Geri G cosmetics are that do not just superficially enhance the looks but also benefit the skin as their formulation include Nanomarine-5, essential daily greens and green meal caps. The brand focuses on providing what exactly is missing in someone's skin care and daily lifestyle routine. And the same goes with this lip gloss as well.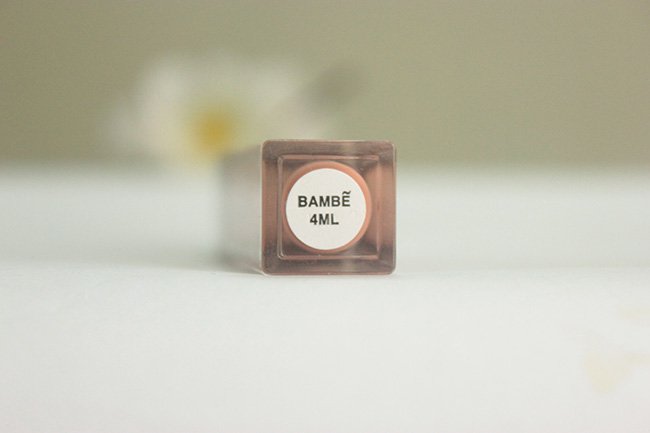 Bambe is daily wear neutral shade that will suit all skin tones. It has gel like texture but is easy to spread and feels lights. Unlike other lips glosses, it does not have floral or fruit fragrance. I find it resembling a lot to cocoa, and that makes it even more tempting. For the gel texture, it seems like impeding the application in the beginning but when I start spreading it moves effortlessly. Being a neutral shade, it provides 80-90% coverage, which might be a concern for pigmented lips. Usually, I am done with 1 swipe, and if I need little bit more intensity I go with the second swipe. It can also be applied over a lipstick for that extra shine.
It stays on for 2 hours with intermittent meals, and I find the staying power quite average. The good thing about this gloss is that it is non-sticky and quite light. I never feel like I have applied anything on my lips. Its glossy sheen is what I like the most, and I feel that it brings freshness and youth to the face. This shade will also look great if you have heavily done eyes.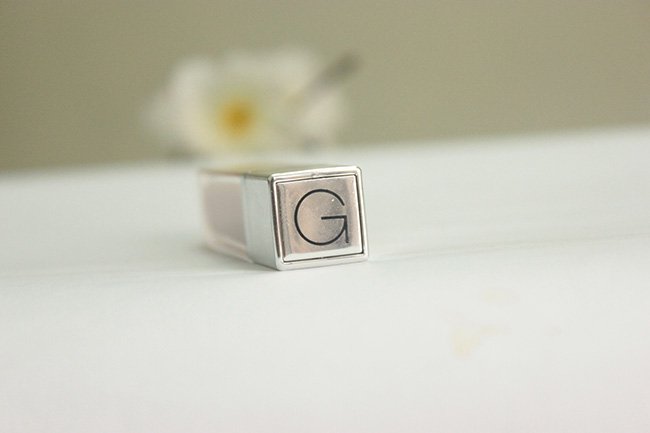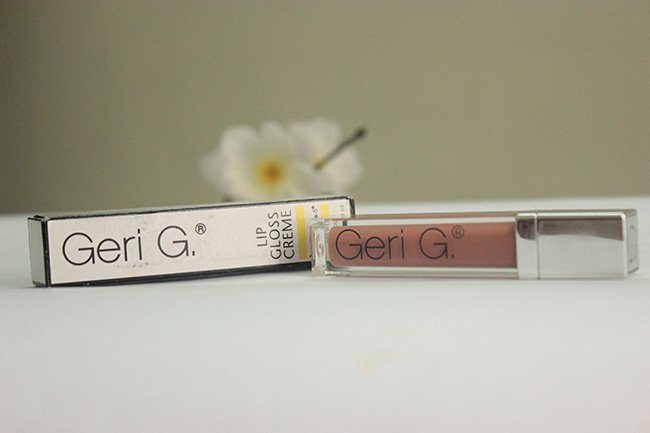 Its key ingredient list includes sunflower Oil, castor oil, safflower oil, white tea, Japanese green tea, aloe Vera, Nanomarine-5®, Vitamin E, and because of the presence of these skin benefitting ingredients the gloss feels hydrating, and makes the lips smooth and moisturized.
What I like about 'Geri G Lip Gloss Crème Bambe Shade'
– Simple & sturdy packaging.
– Easy to apply.
– Yummy cocoa fragrance.
– Feels light and non-sticky.
– Formulated with skin benefitting ingredients.
– Nice pigmentation for a gloss.
– High shine.
– Soft doe-shape applicator that does not poke into the skin.
What I do not like about 'Geri G Lip Gloss Crème Bambe Shade'
– Average staying power.
– Price is lightly on higher side.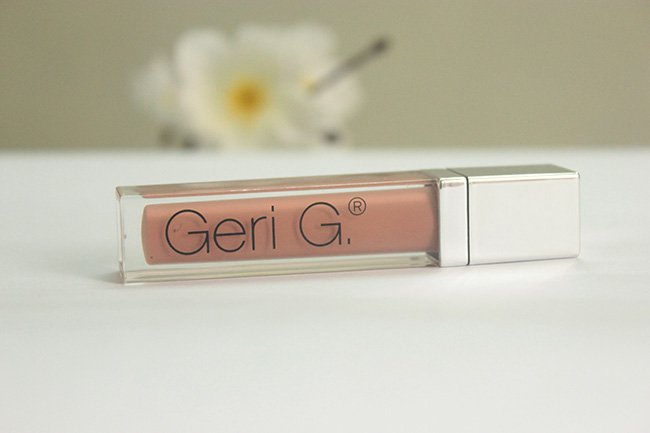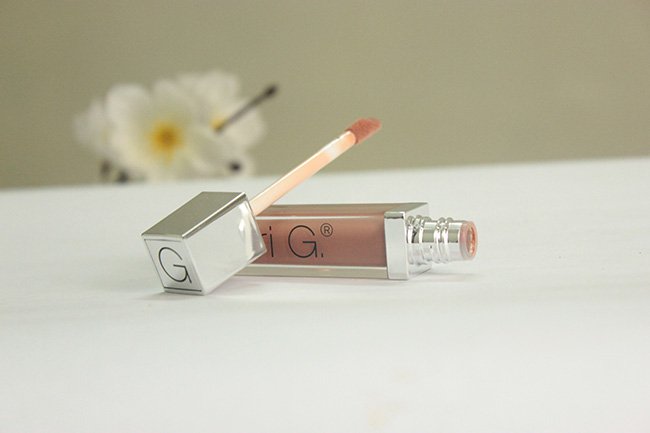 Price of 'Geri G Lip Gloss Crème Bambe Shade': Rs 1000 for 4 ml product.
BABE Rating: 4/5
Final Word: Geri G Lip Gloss Crème Bambe is beautiful shade for daily wear. It is an appropriate gloss for all skin types and age groups. Its gel like texture and skin-loving ingredient list make it go smoothly on the lips thereby not only making the lips look beautiful but also hydrating them. The presence of high shine is another plus which makes it my go to lip gloss when I want little more freshness on my face. The staying power is average though but for that yummy fragrance I do not mind applying it again.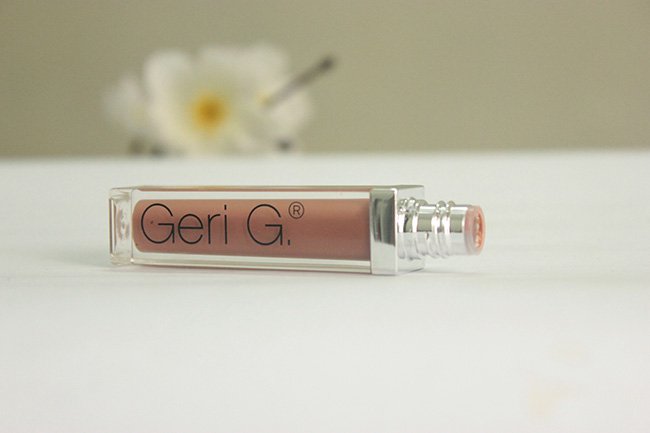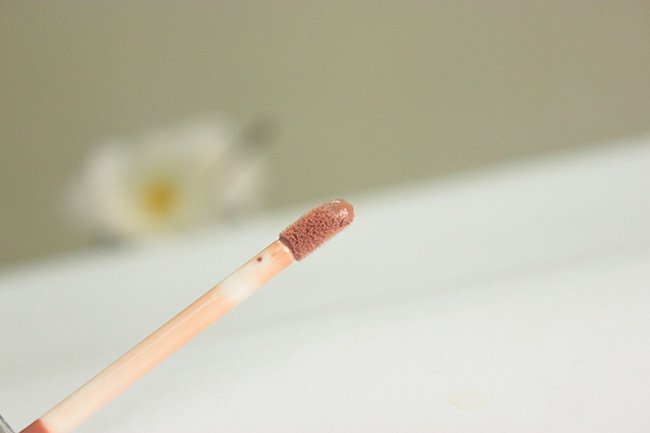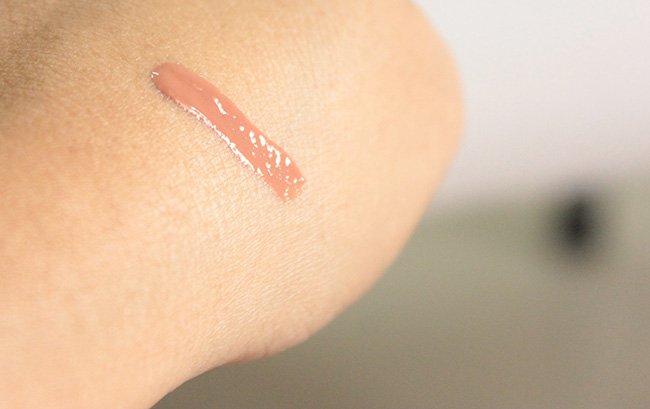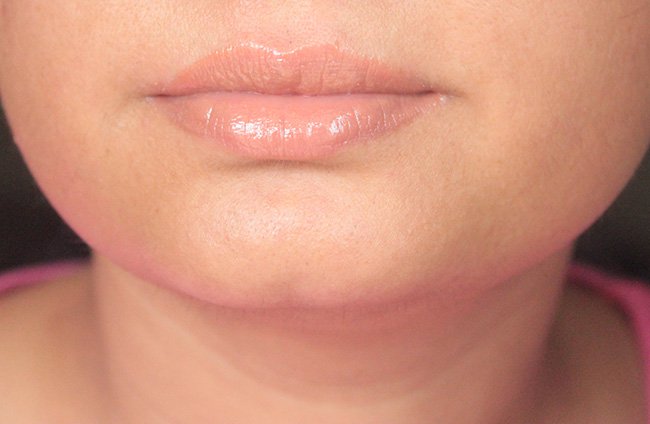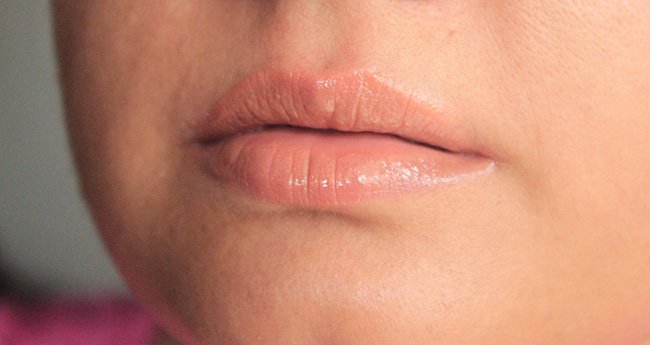 You might also like reading these related topics:
Revlon Colorburst Lipstick (Rosy Nude – 065) Review
L'Oreal Paris Infallible Lip Gloss Disco Ball 210 Review Swatches
Wet n Wild Megaslicks Lip Gloss Bronze Berry Review
Maybelline Colorsensational High Shine Lip Gloss Mirrored Mauve Review And Swatches
Street wear color rich lip gloss (Pink Kiss -05) review