When you think of summer heat what are the first few things that come in your mind from skin care and makeup perspective. For me, sunscreen is at the top most position, followed by compact powder (as I have combination/oily skin that shine like a tublelight in hot weather) and lip balm. I know you would say lip balm is more of a winter essential, but I need it desperately in summers as well. Especially, when my body is dehydrated because of sweating or less intake of liquids, my lips feel dry and irritated, and I make their condition worse by trying to hydrate them with tongue. The best way to get rid of that awful dry feeling is to slather a thick layer of moisturizing lip balm. Thus, a conditioning lip balm makes it to my list of summer essentials list.
Speaking of essentials, Maybelline has thoughtfully curated a summer essentials kit that includes three products. The products come in a beautiful golden pouch, which looks like a party clutch. It has golden bling all over it, and I am sure it makes a good party pouch that can house everything right from mobile phone to car keys. It is a zipper pouch with good quality. Anyways, I have said a lot about the glamorous pouch and now its turn to have a look at the contents.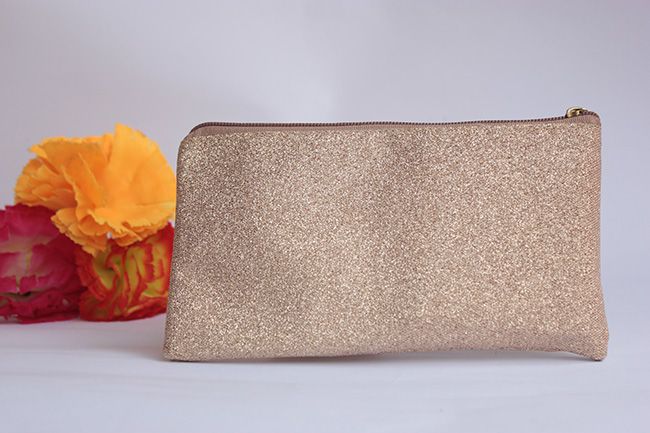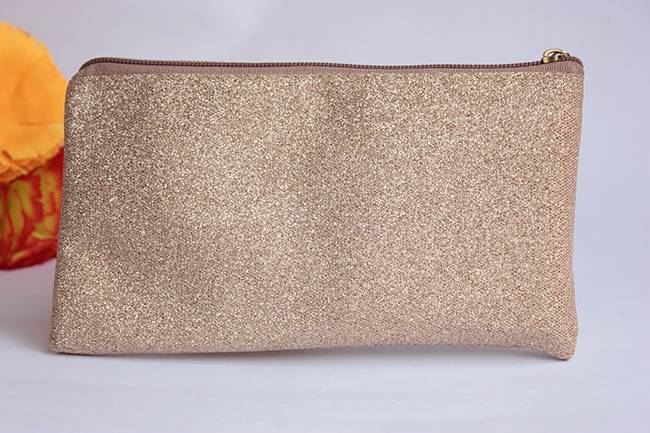 Maybelline White Super Fresh Compact Powder– If you have oily skin or even dry skin that sweats a lot then you will probably need a touch of compact powder to keep it matte. I have oily skin, and in summers it gets even oilier so makeup or no makeup I make it a point to dab compact powder before stepping out of the home. Maybelline white super fresh compact powder is one of the contents of this summer essentials kit. It comes in three shades: shell, pearl and coral; you have the liberty to choose the shade as per your skin tone. The best things I like about this compact are that it brightens the complexion, keeps it matte, and is quite reasonably priced (just Rs 150). I have already reviewed the shell shade in detail, and you can check the review here.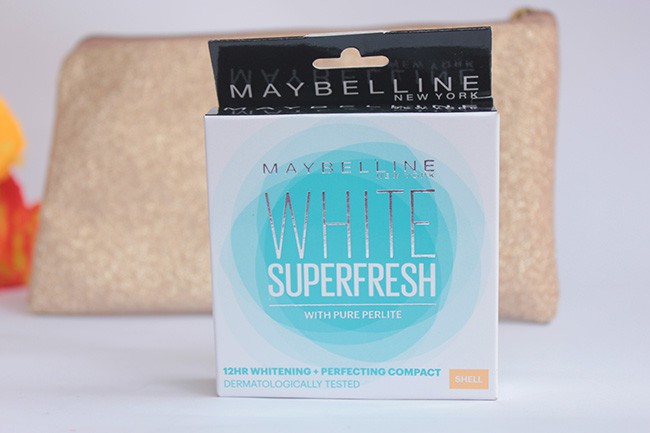 Maybelline Baby Lips Color Lip Balm – The second element of Maybelline summer essentials kit is the baby lips lip balm. It is a colored lip balm so serves the purpose of lipstick and moisturizer. Cherry on the cake is the SPF 20 factor. I do not apply sunscreen on my lips, but something has to shield my lips from harmful UVA/UVB rays. Hence, the SPF 20 colored lip balm is perfect to beat the summer heat with moisture, color and sun protection. Along with sun protection, this lip balm claims to provide 12hr moisture. I have not exactly used this variant, but on the basis of my experience with spiced up, electro pop and candy wow lip balms I can count on this one as well.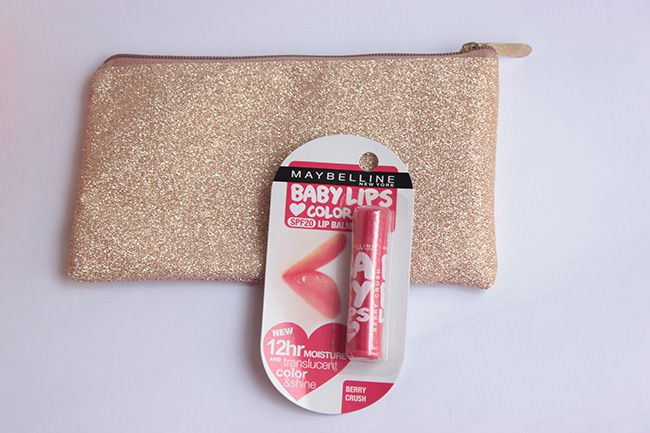 Maybelline The Colossal Kajal– The third and the last component of summer essentials kit is Maybelline's famous Colossal Kajal. While I am writing about this kajal I am wondering how come I skipped publishing its review on the blog when I have already used two pencils of this amazing product? Anyways, I have recently published my experience with the modified version of the GREAT colossal kajal – Maybelline Colossal Super Black Kajal, and I am in love with it. It is super pigmented, smudge free, does not bleed and stick to my eye lids all day long.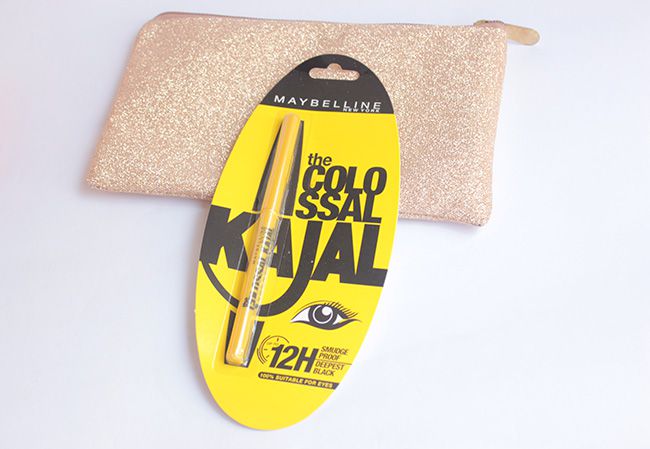 Maybelline summer essentials kit makes me stay super fresh all day long. It is the perfect kit to combat scorching sun and still look gorgeous. Plus, it can be converted to party pouch by just stuffing in some additional makeup essentials. Overall, I like everything about this kit, right from the pouch to its contents, and it is a nice investment for this summer season.