Kajal is one of the everyday makeup products. It lifts up the eyes, give depth, and takes away the exhausted look. Even when I am in a hurry, I at least try to put on kajal, and in times like those I just want to rely on highly pigmented and good quality product that suffice to the purpose without taking much time. Today, I am reviewing Maybelline Colossal Super Black Kajal, which is an improved version of Maybelline Colossal Kajal. Let see how I find this new version.
What The Product Says:
Colossal Kajal goes Blacker & Bolder. New Maybelline Colossal Kajal Super Black – It gives you a 2X blacker look in one smooth stroke that stays intense for up to 16 hours! With light absorbing pigments, the formula delivers 2 times more blackness* for double the intensity. Enriched with oil for super smooth application, it glides on effortlessly, adding a rich, glossy sheen color that stays waterproof and smudgeproof for upto 16 hours.
Here's why you'll love it:
– 2X Blacker* and Bolder
– 16 Hour Intense.
– Suitable for sensitive eyes and contact lens users.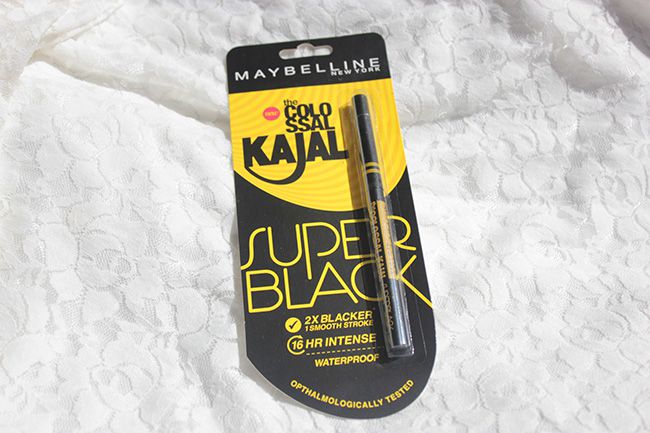 My Take on 'Maybelline Colossal Super Black Kajal'
The packaging is quite similar to the colossal kajal except the color co-ordination, which is reversed. In this revised packaging black is the dominating color, which looks quite pragmatic as it is titled "Super Black". Even the kajal pencil is all over black with yellow text. The open-close mechanism is twistable, and requires clockwise & anti-clockwise twists to move the kajal out-in. The cap closes with a sound, and hence is a foolproof way to ensure that it won't come out on its own, damaging the lead. The other major packaging difference is that unlike colossal kajal, this one has to be opened from the front.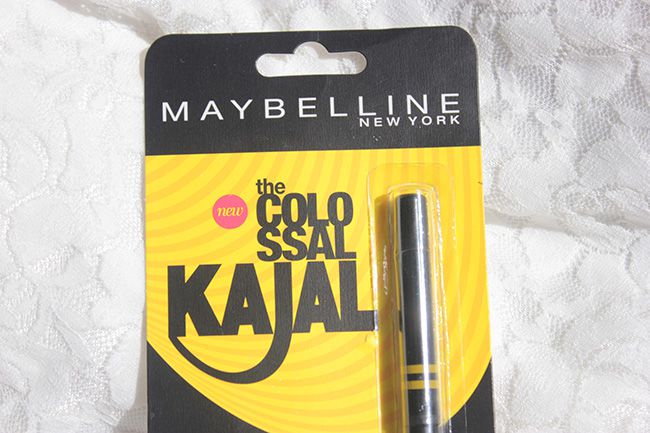 It is highly pigmented, and has more blackness than the original colossal kajal. It claims to be a one stroke kajal but requires more strokes to show up well. For an intense black look, I need to repeat 2-3 strokes on the water liner and lower lash line. In one stroke it does not leave a prominent line, on the contrary if I have to use it as eyeliner I think it will work in one stroke. Reason being, I put more pressure while applying it on upper eyelid than on lower lid and that is what makes the difference. Either ways, the excellent pigmentation gives definition to the eyes.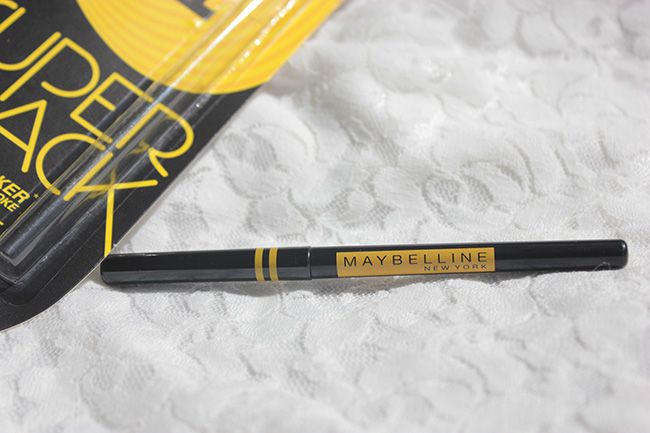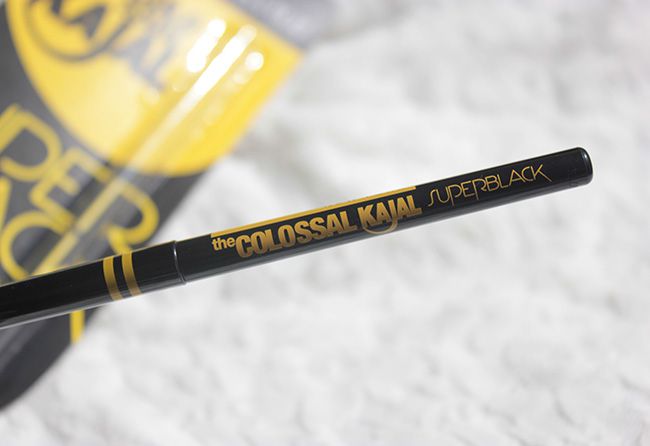 The texture is soft and creamy. It smoothly glides on the eyes without poking or hurting them. It does not cause stinging sensation or irritation. It is super pigmented and has certainly more blackness than original colossal kajal. It instantly gives the eyes an 'awake look', and brightens complexion. As it has creamy texture so it is easy to blend as well and that will be quite useful for Smokey eye look or when I want to give definition to omitting the harsh lines.
It has matte finish, which looks quite soft. Unlike other matte kajals, it does not look or feel drying. The eyelids feel just regular without any heaviness. I like this matte yet moisturized finish. Also, it claims to stay smudge-proof for 16 hours. I have oily eyelids, so on them it does not stay intact for that long. The maximum intactness I have observed is for 6 hours, which I think is quite a good time considering my kajals use to spread pretty fast. Even after 6 hours it does not come down on the under eye area, there is just slight bleeding which gives a blended look. Usually I do not wear makeup for more than 8 hours, in case I will be carrying it beyond 8 hours I would apply compact on under eye area to extend the staying power to another couple of hours.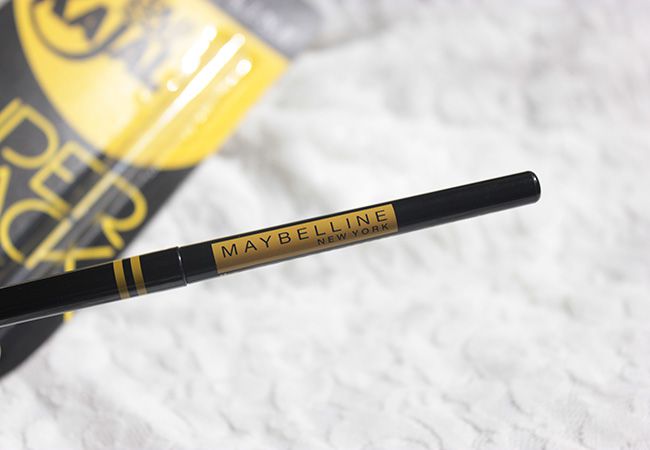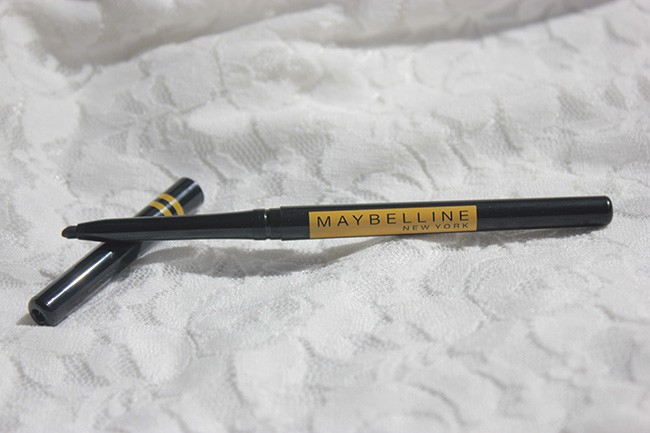 What I like about 'Maybelline Colossal Super Black Kajal'
– Excellent pigmentation.
– It does not hurt or poke.
– No stinging sensation.
– Smooth texture makes it glide easily.
– Even on my oily eyelids, it lasts for good 6 hours without smudging.
– Easy to apply, does not involve tug-of-war.
– Smudge-proof.
– Feels light.
What I do not like about 'Maybelline Colossal Super Black Kajal'
– Expensive compared to original colossal kajal, which is priced Rs 199.
– Not one stroke kajal, 2-3 strokes are required for high color intensity.
– 16 hour claim is exaggerated.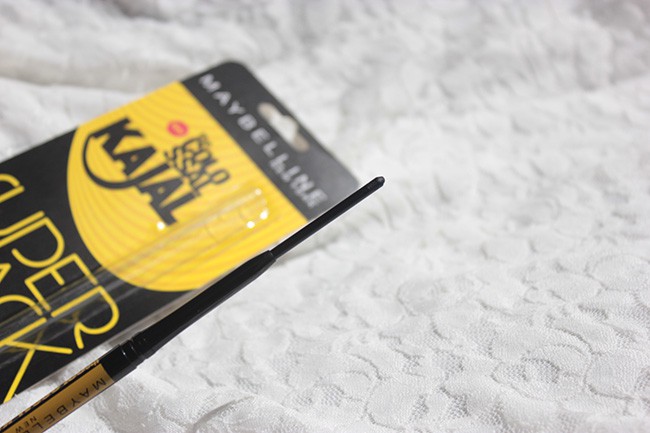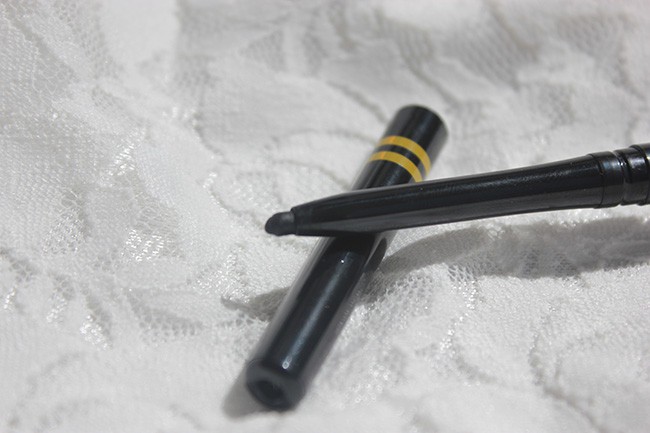 Price of 'Maybelline Colossal Super Black Kajal': Rs 300 for 0.35g
Shelf life of 'Maybelline Colossal Super Black Kajal': 24 months from date of manufacturing.
BABE Rating: 4.5/5
Final Word: Overall, Maybelline Colossal Super Black Kajal is amazingly pigmented and stays on for all day long without smudging. The intense black color brightens up the complexion and makes my eyes look fresh for a good time. Plus, for the soft texture it is easy to apply, and feels light even on the waterline. For me, this is an improved version of colossal kajal – in terms of pigmentation and staying power. If you do not have price concerns you can give this a try.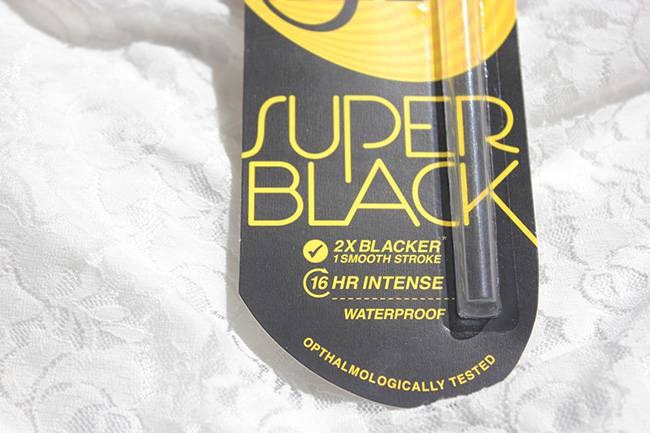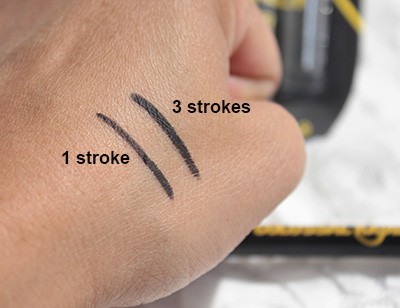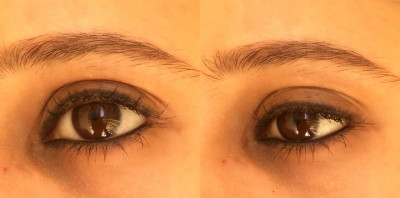 You might also like reading these related topics:
Sugar Twist And Shout Fadeproof Kajal Review
Faces Magneteyes Kajal Review Swatch
Mac Technakohl Liner Eye-Liner Kajal Graphblack Review
Lakme Eyeconic Kajal Black review
Lotus Herbals Natural Kajal Review and Swatch