Kajal has become an indispensable part of my day-today makeup regimen. If I have to step out of the house, I make sure I line my eyes if not doing anything else. For that matter, I am careful in choosing the right kajals as they have to be often applied around the eyes. I decided to go for 'Sugar Twist And Shout Fadeproof Kajal' as I already had good experience with 'Sugar eye told you so black eye liner'. You must read that review to know my detailed experience with that eyeliner. In the meanwhile, let's see how Sugar fadeproof kajal fared against my high expectations.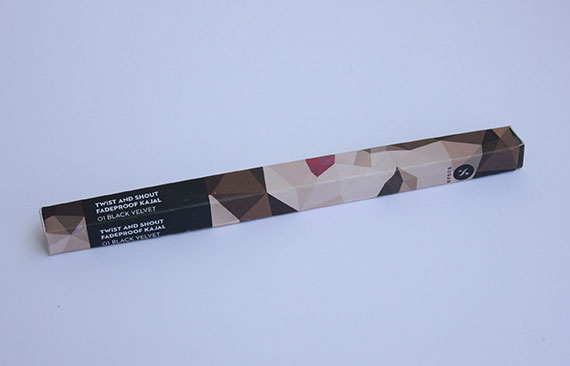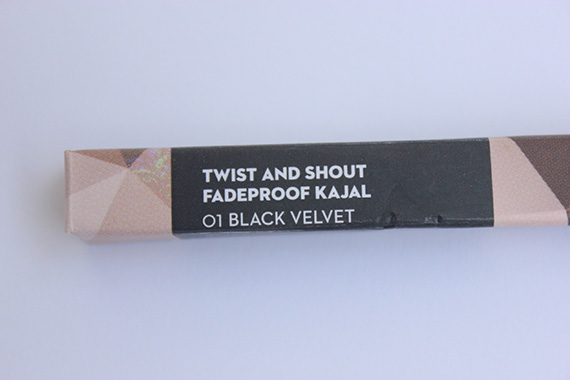 My Take on 'Sugar Twist And Shout Fadeproof Kajal'
Sugar twist and shout fadeproof kajal is based on twist in-out mechanism. The black pencil is made up of plastic with a cushioning grip near the mouth. It provides good control when the hands are sweaty or richly moisturized. The twist mechanism works fine, unlike other such kajals it has the roll on thing near the opening rather than at the end. When I used it for the very first time, I had hard time finding out from where to rotate the pencil. To make it roll out, you need to hold it from the opening and rotate it from the mild in anti-clockwise direction. Similarly, to roll-in rotate the pencil in clockwise direction. It comes-out and goes-in smoothly, so no problem there. The one thing that I find slightly difficult to handle is the length of this pencil. It is too long, and sometimes when I have to work close to the mirror it becomes problematic, but nothing of the sort that cannot be managed. However, if the length can be shortened it would be an ideal kajal pencil to work with.
I got this kajal in shade black velvet, which has excellent pigmentation. It can be used both as an eyeliner and a kajal. While lining the upper lash line it provides jet black color in just one swipe. On waterline, it does not provide intense pigmentation in one swipe so you need to swipe it a couple of times to build the black color. Reason being, you have to play it soft while working near the eyes. However, on top of the eyes a slight pressure brings out its best pigmentation.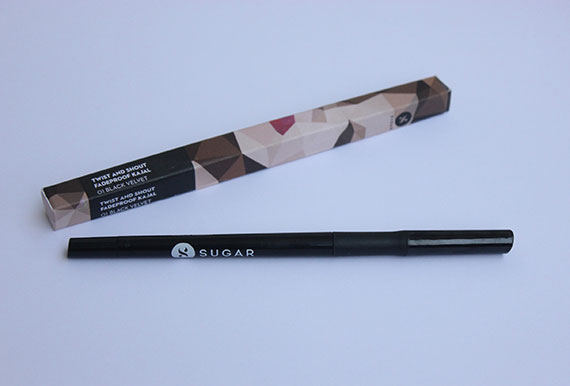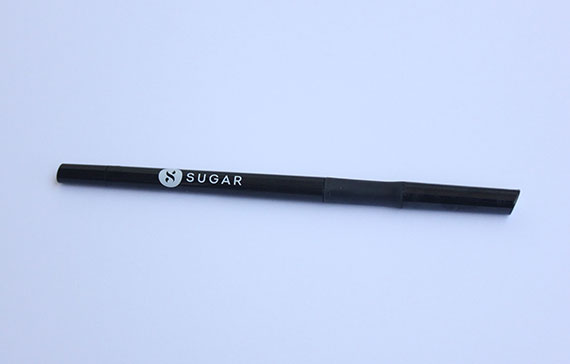 The texture is smooth and blend-able. For that reason it can be easily smudged. You can smudge it for a smoky eye look or when you do not want those harsh boundaries surrounding your kajal. When smudged, it gives a beautiful s*exy look.
As said, I use it for tight lining and on my waterline. Even when applied so close to the eyes, it does not sting or make the eyes watery. The tip provides a precise application without being poky.
For longevity, I would say it stays on for 8-9 hours. I have oily lids so it does smudge a little but nothing very prominent. The fadeproof claim is very much true as the kajal remains still very visible by the time I have to remove it. On normal to dry skin it should give an intact look for those 8-9 hours.
I am not sure whether this is a waterproof kajal or not. It's nowhere written on the website or on the packaging, and neither do I mind that. Generally, I prefer non-waterproof makeup as it is easier to remove so being non-waterproof is actually a pro for me.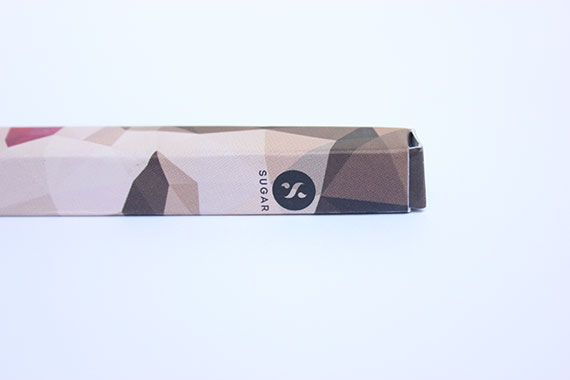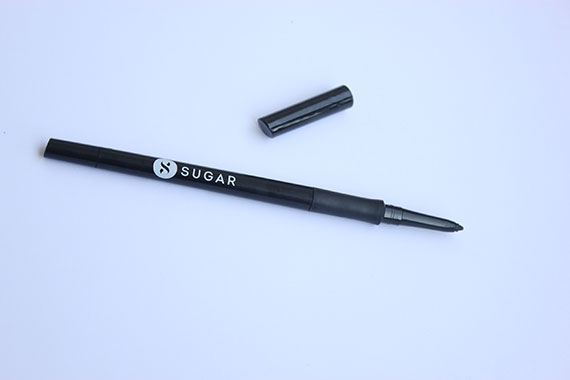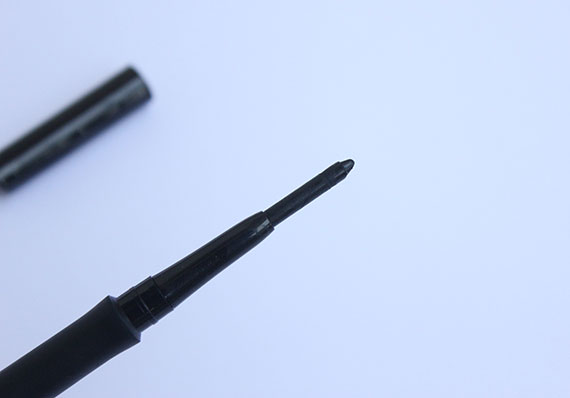 What I like about 'Sugar Twist And Shout Fadeproof Kajal'
– Based on convenient rectractable mechanism.
– It has buildable pigmentation.
– Good color payoff.
– Provides good control.
– It can be used as eyeliner as well.
– It does not sting the eyes.
– It stays on for 8-9 hours.
– It does not completely fade off.
– It is easy to remove.
What I do not like about 'Sugar Twist And Shout Fadeproof Kajal'
– The length of the pencil is too long; it sometimes creates problems in application.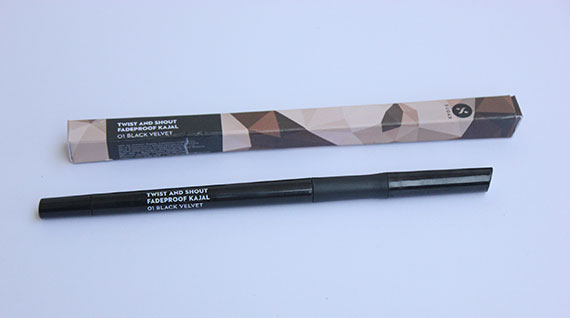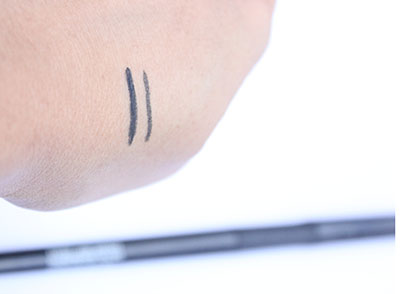 Price of 'Sugar Twist And Shout Fadeproof Kajal': INR 399 for 0.35g
BABE Rating: 4.5/5
Final Word: Sugar Twist And Shout Fadeproof Kajal provides excellent pigmentation that stays on for long. As claimed, it is a fadeproof kajal especially on normal and dry skin. Oily skin people may find it slightly smudging but nothing substantial. It can be used on both upper and lower lash lines without causing any stinging sensation. For that price, it does an excellent job of defining the eyes and keeping them like that for long hours.
You may also like reading these related topics
Faces Magneteyes Kajal Review Swatch
Mac Technakohl Liner Eye-Liner Kajal Graphblack Review
Lakme Eyeconic Kajal Black review
Lotus Herbals Natural Kajal Review and Swatch