MAC is a world famous brand for lipsticks. I have always wanted to own these beauties but for some unknown reason it took me a lot of time to buy my first MAC lipstick. Now, when I had the opportunity to purchase one I went with MAC Matte Lipstick please me. I chose this firstly because I love matte finish and secondly, because pink shades are my all-time favorite. Now, let's see how I find this much awaited addition to my lipstick collection.
Brand Claims'
A creamy rich Lipstick formula with high colour payoff in a no-shine matte finish.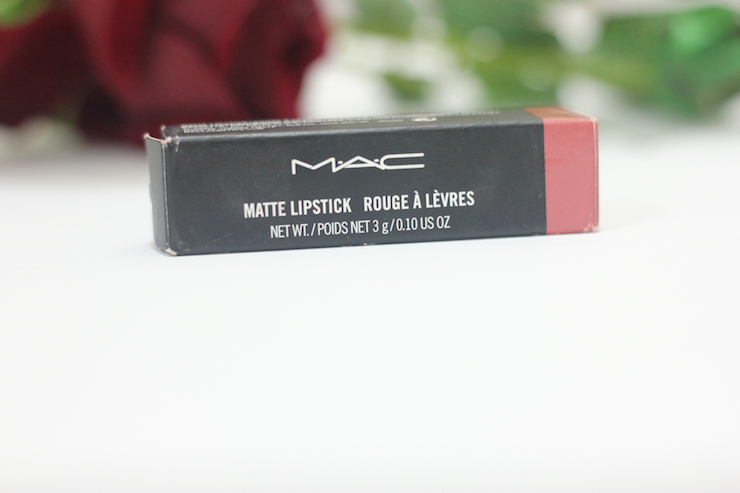 My take on 'MAC Matte Lipstick Please Me'
So after a long wait I was able to set my hands on this black lipstick case that has an oval shaped cap with nothing but M.A.C embedded on it in bright silver color. The shade name is mentioned a label at the bottom of the lipstick. The tip of the bullet is typically shaped to precisely define the lips and fill them up. The cap closes with a sound ensuring the lipstick is safe inside the case and won't ruin the surroundings or be ruined. Overall, the packaging is simple and appropriate.
'Please me' is a dusty pink shade that would flatter all skin tones. It can be paired with dark smokey eyes for a party look or with simple eye-makeup for a usual everyday look. It has slightly neon tinge to it that makes the look modern and bold. I love how it brightens up the complexion and gives life to my otherwise tired look.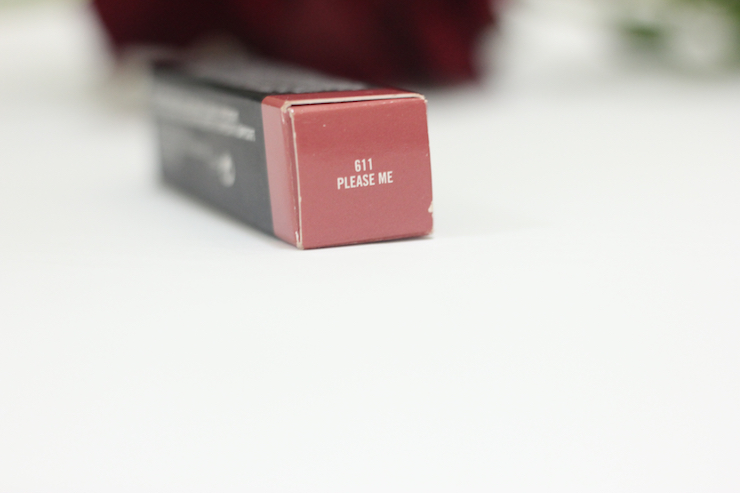 It has got smooth, creamy formula that makes the lipstick moisturizing and comfortable. It glides effortlessly defining the lips precisely and giving an even application. The pigmentation is nice too as in just one swipe I get almost opaque coverage, which is very much required for pigmented lips. I love its no-shine matte finish which gives a professional look without compromising with comfortability. Since it's a decent matte and hydrating at the same time this takes a toll on the lasting power. I have seen matte-finish lipsticks staying put-together for good 8-9 hours (with meals) but this one lasts for 5-6 hours only. It might be because of the moisturizing formula that creates a hydrating layer between the lips and the pigment. However, on usual office days I do not mind reapplying the lipstick as that gives me a break from work but for parties when it is hard to sneak away I prefer to rely on long-lasting formulas.
The creamy formula also makes the removal easier. It can be removed with plain water or a simple oil based remover without any lip staining.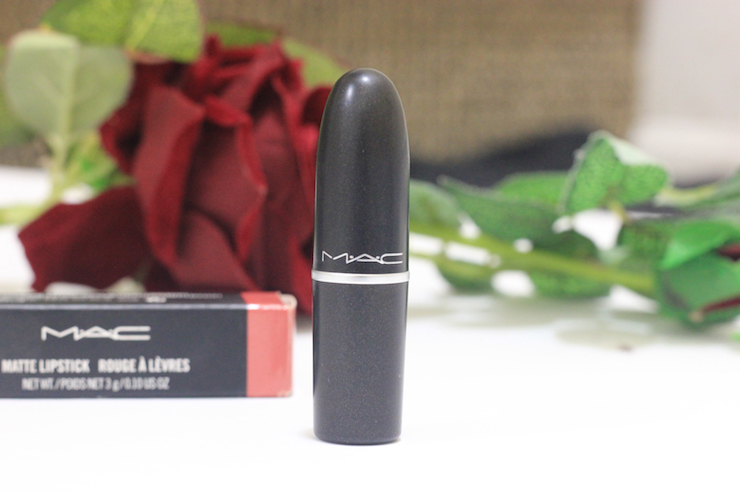 Things I like about 'MAC Matte Lipstick Please Me'
– Nice color payoff.
– Nice semi-matte finish.
– Creamy moisturizing formula.
– Glides easily on the lips without any dragging.
– Comfortable all day long-wear formula.
– No staining.
– No settling in fine lines.
– No bleeding.
Things I do not like about 'MAC Matte Lipstick Please Me'
– Easily-transferrable.
– Lasting power could have been better.
Price of 'MAC Matte Lipstick Please Me': CA 23

BABE Rating: 3.75/5
Final Word: If you are brand specific then this is definitely a shade you will love to own. It is a nice shade for every day and every occasion. However, if you mind digging a hole in your average-sized pocket I would recommend going for drugstore brands as you can easily find a similar shade in similar finish.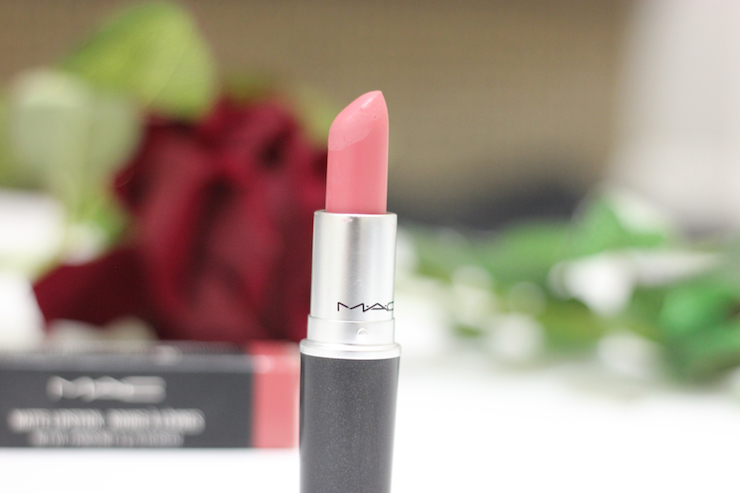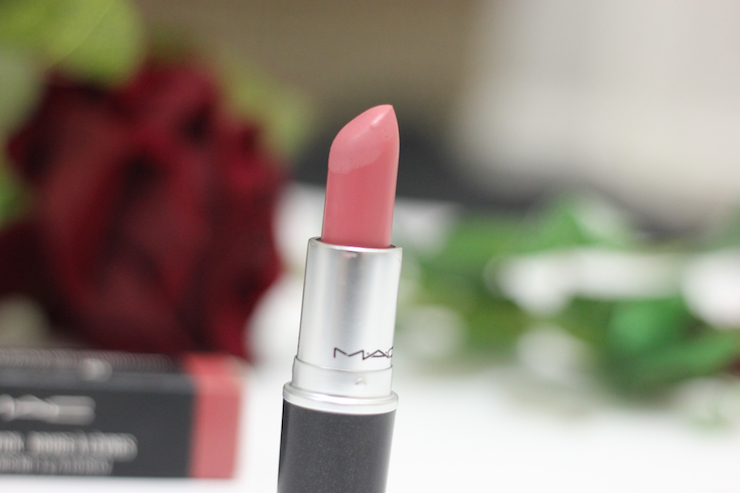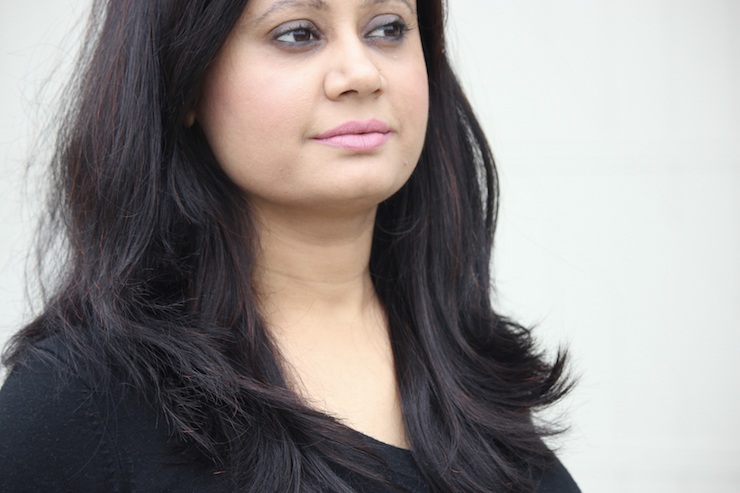 You might also like reading these related topics:
Sugar Cosmetics Smudge Me Not Liquid Lipstick Sauve Mauve Review Swatches Photos
BeYu Hydro Star Volume Lipstick Review Swatches
Lotus Herbals Ecostay Long Lasting Lipstick Magenta Mania Review Swatches
Elizabeth Arden Ceramide Ultra Lipstick Rose Review Swatches
Maybelline Color Show Lipstick Pop Of Pink Review Swatches