I have always been a huge fan of Sugar Cosmetics be it kajal or liquid lipstick, their products have utmost quality and seldom fail to meet my expectations. Wait, this is not a promotional or sponsored post. This product is bought with my own hard-earned money. I am appreciating the brand because I genuinely like their products. I strongly feel "good products should reach every makeup lover". Sugar Cosmetics does not even know I am going gag over their products. Well, now I have said a lot about the brand it's time to go through the review of Sugar Cosmetics Smudge Me Not Liquid Lipstick Sauve Mauve.
Brand Claims'
If you've ever lusted for a "one-coat wonder" product for your lips, your search ends here. Get a full-blooded burst of pigment with just a single swipe of the SUGAR Smudge Me Not Liquid Lipstick that will stay the day and right up till the night! Wine, coffee & date-proof – this is a matte lipstick that is guaranteed to last longer that your longest day.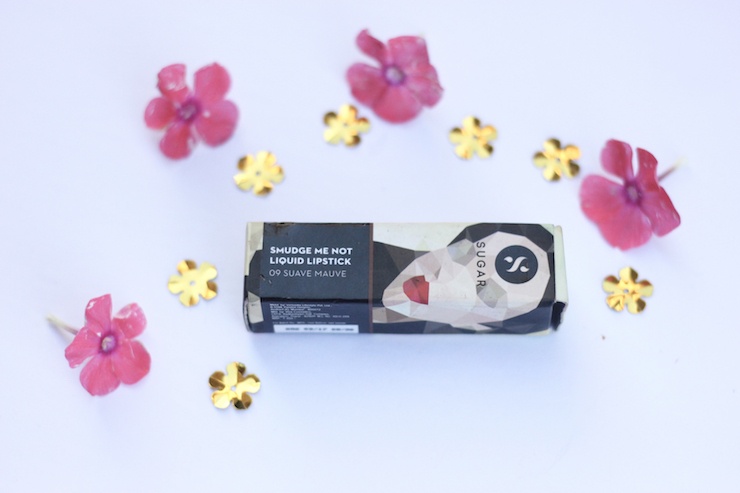 My take on 'Sugar Cosmetics Smudge Me Not Liquid Lipstick Sauve Mauve'
I have tried a couple of Sugar Cosmetics Smudge Me Not Liquid Lipsticks before, and because I was so impressed with the formula I ordered a few more. During all the shuffling and reshuffling I forgot to post about these new shades until one fine day when I was looking for the review of Sauve Mauve I could not find it on my website. So here it goes.
The packaging is similar to other smudge me not lipsticks i.e. plastic transparent tube with black cap and a soft but sturdy applicator. The shade name is mentioned on a label at the bottom of the lipstick. The SUGAR Smudge Me Not Liquid Lipstick is available in 20 gorgeous shades from neutrals to light pinks to bright reds.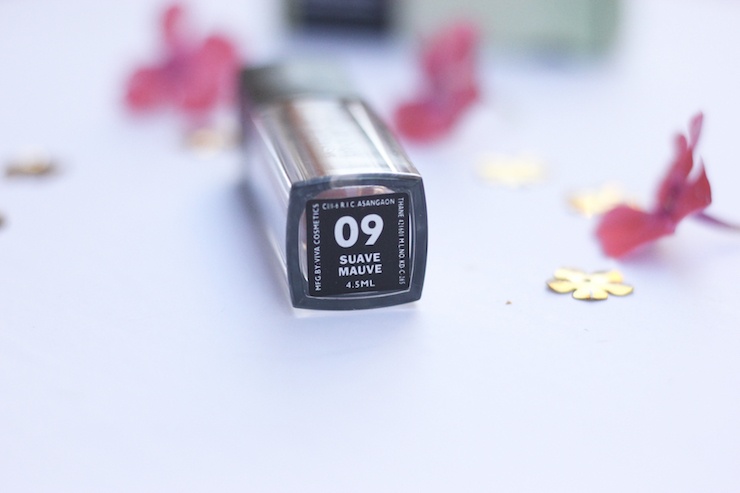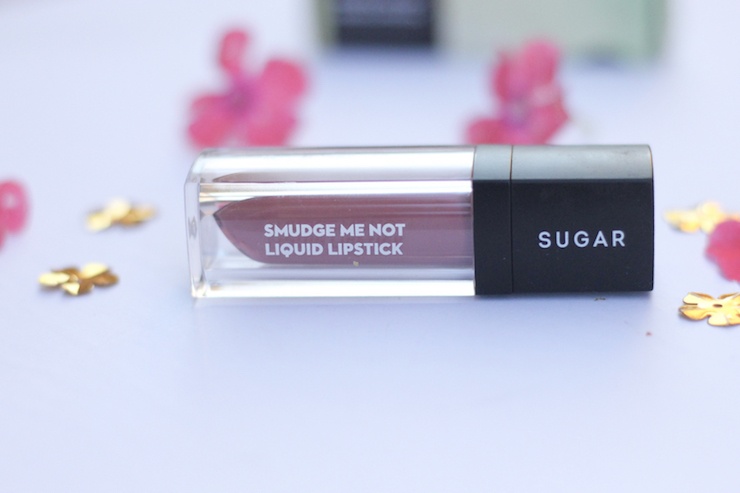 Sauve Mauve is a pretty pink shade that would go well on all skin tones. I love wearing it on everyday basis as well as on special occasion when I do heavy eye makeup. It is a decent pink shade with mild purple hues. It enhances the overall look and keeps you ahead of the crowd. It is a perfect blend of feminine subtleness and professional sophistication- a time-tested everyday classic.
I am a matte lipstick lover and love wearing it every day from day to night. That's why I look for comfortable-to-wear and long-lasting formula. Thanks to Vitamin E that saves the lips from getting dehydrated. I am happy that these lipsticks have an amazing matte finish and super nice quality. I can wear them comfortably all day long without any hint of stickiness and heaviness. Sometime they do settle in fine lines but upon doing the touch-up the looks becomes smooth again.
The pigmentation is nice. One swipe is what you need to get 100% opaque coverage. So if you have pigmented lips this can be your savior. For precise application, I always start applying it from the center of the upper lips and coming sideways. This gives sharp definition to the lips and full coverage without any bleeding. It takes a couple of seconds to settle completely and show up the real pinkish purple color but once settles it stays there for all day. If you have intermittent meals you might find it fading from the center of the lips but touch up can fix that.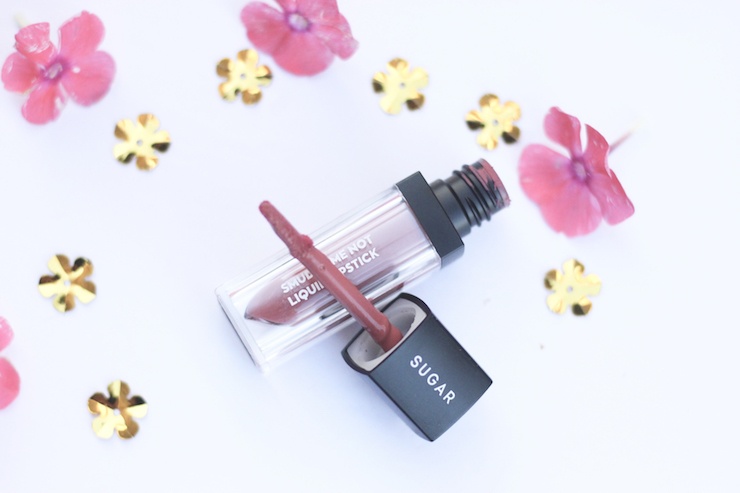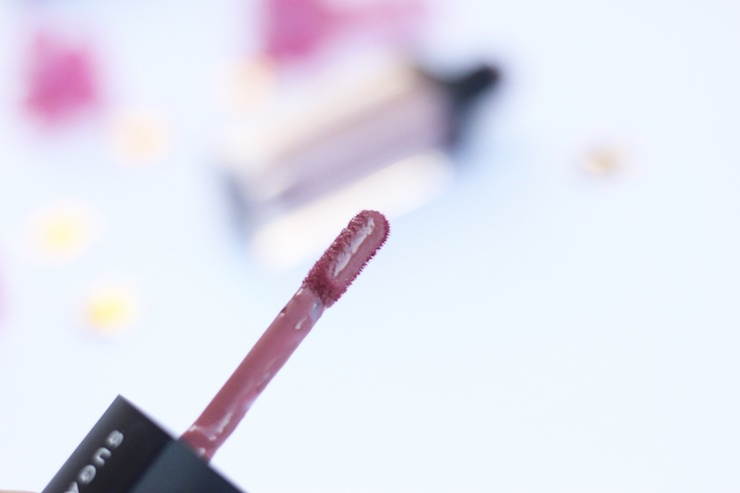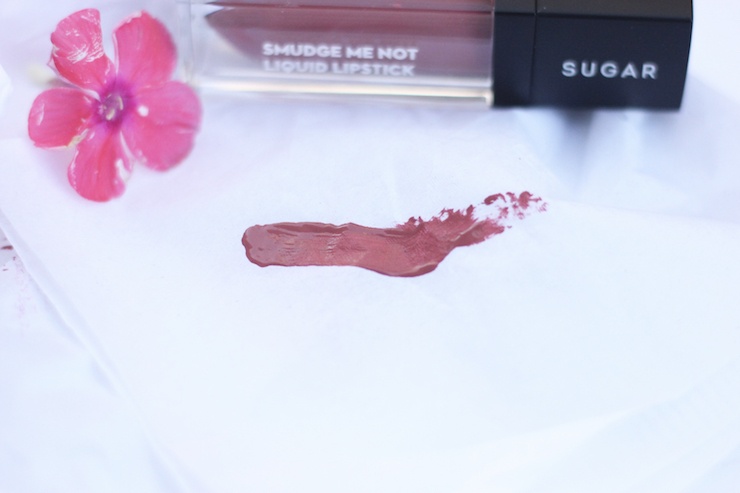 Since it is formulated to last long it cannot be completely removed just with water. You need makeup remover to get rid of every residual.
Things I like about 'Sugar Cosmetics Smudge Me Not Liquid Lipstick Sauve Mauve'
– Opaque coverage in single swipe.
– Professional matte finish.
– Gorgeous pink that is suitable for all skin tones.
– Does not bleed.
– Comfortable to wear all day long.
Things I do not like about 'Sugar Cosmetics Smudge Me Not Liquid Lipstick Sauve Mauve'
– Fade from the center of the lips.
– If lips are not exfoliated the lipstick settles in fine lines.
Ingredients of 'Sugar Cosmetics Smudge Me Not Liquid Lipstick Sauve Mauve'
Isododecane, Dimethicone, Isododecane & Trimethylsiloxysilicate, Cyclopentasiloxane & Trimethylsiloxysilicate, Disteardimonium Hectorite, Propylene Carbonate, Vitamin – E, Propyl Paraben.
Price of 'Sugar Cosmetics Smudge Me Not Liquid Lipstick Sauve Mauve': INR 499 or USD 12.99
BABE Rating: 4/5
Final Word: I absolutely love this savue mauve shade. I am wearing it almost every day but still can't get enough of this gorgeous shade. The finish, formula, and pigmentation everything is just so amazing. I would strongly recommend it to all matte lovers.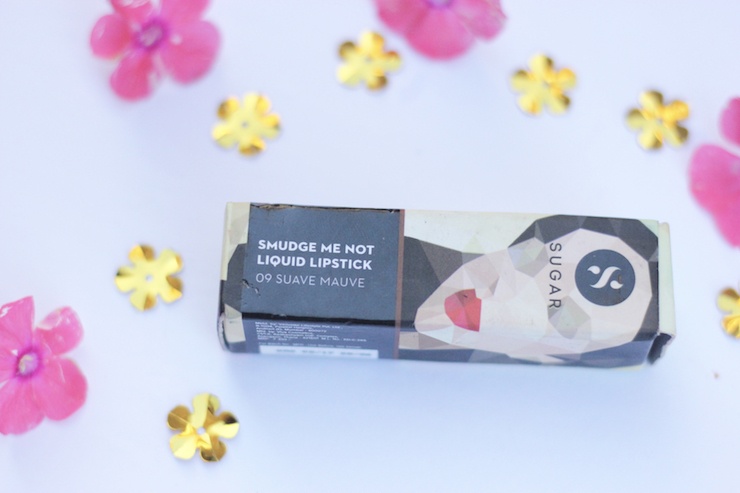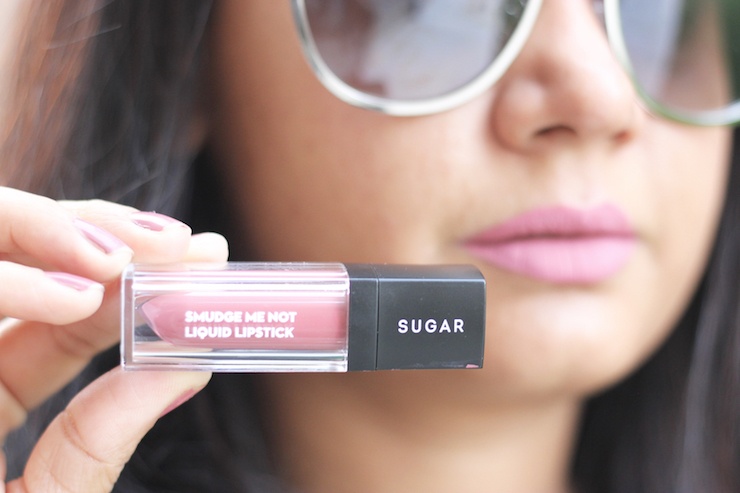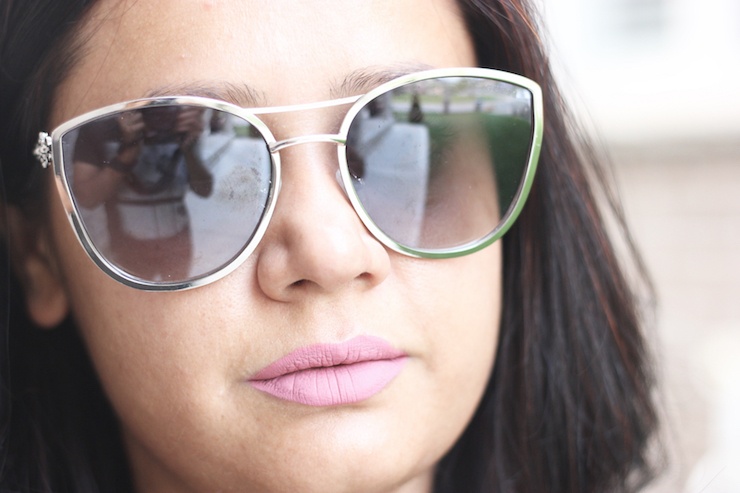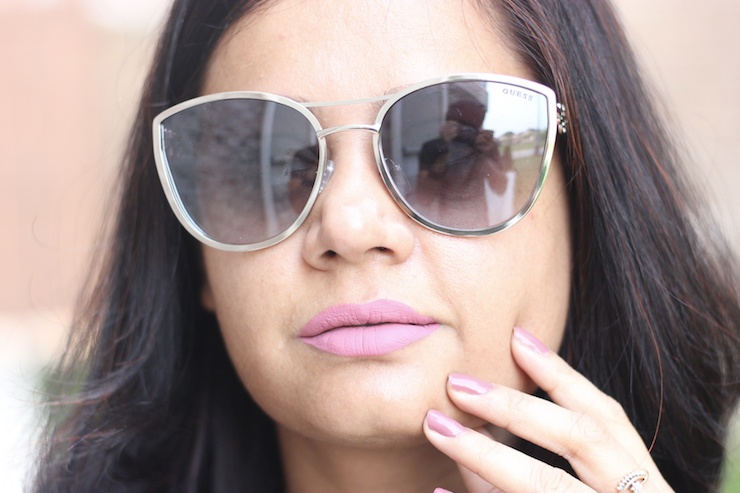 You might also like reading these related topics
Sugar Cosmetics Smudge Me Not Liquid Lipsticks Review Swatches Photos