Today, I am reviewing Lotus Herbals Ecostay Long Lasting Lipstick in shade Magenta Mania. The brand has good variety of shades in this range going from neutral to deep red to bold wine. You can easily find the shade of your choice amidst this vast range. As I love pink so I got myself the Magenta Mania shade that I am reviewing for you today. But before going through my experience lets see what the product description has to say.
What the product says:
Ecostay Lip Color is a preservative free, natural, long-lasting and hydrating lip colour. One swipe and your lips are ready for a healthier shine all day long without any loss of moisture, ensuring a flawless finish. SPF20 gives UV protection.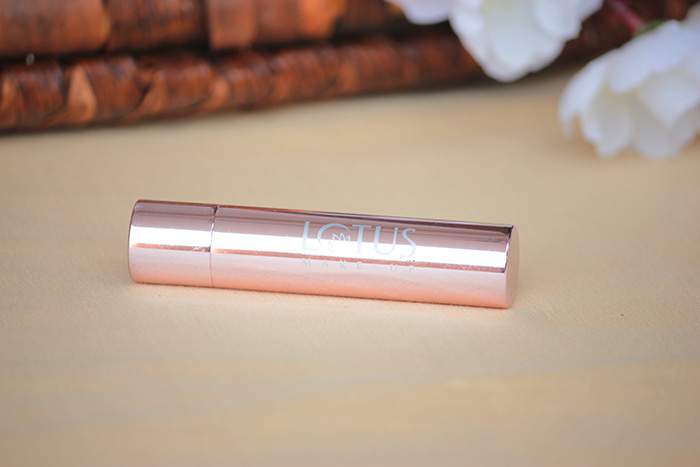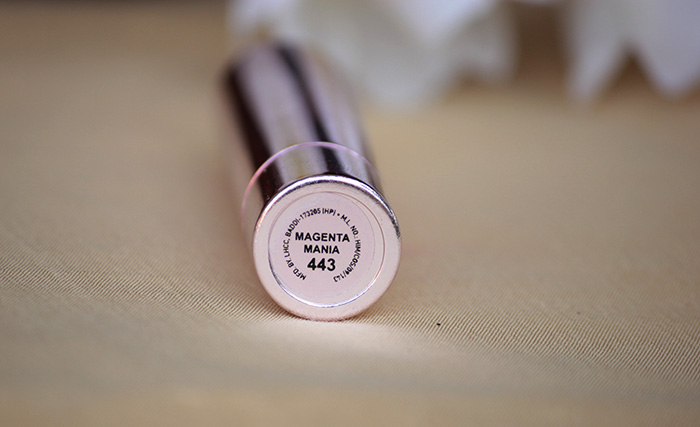 My take on ' Lotus Herbals Ecostay Long Lasting Lipstick Magenta Mania '
The packaging of Lotus herbals ecostay long lasting lipstick is very classy. Packed in a rick looking silver case it looks no less than a luxurious lipstick. The brand name is imprinted in white on one side of the cap and gives it even more elegant look. Shade name is mentioned at the bottom on a removable sticker. The cap has click-lock system that gives an indication that the bullet is sealed properly and thus saves it from damage. The only downside of the packaging is that it is not color coded. You will have to try the tester before purchasing the shade of your choice, and in case the SA does not have the tester then rely on your color sense.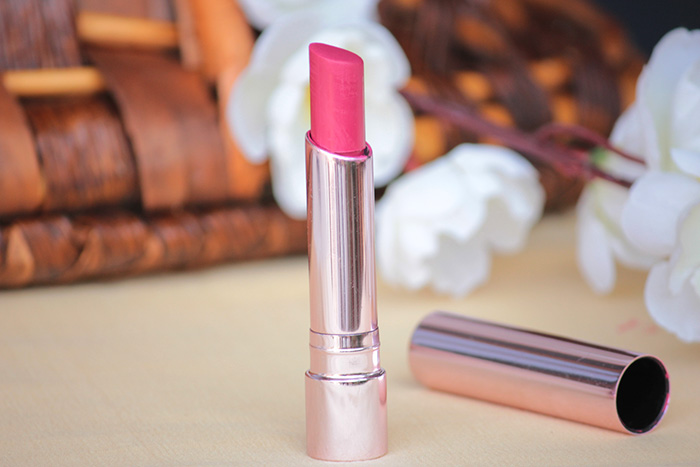 Magenta Mania is a bright pink lipstick with deep berry tone to it. It is perfect shade for all Indian skin tones and would flatter them all. It is the kind of shade that instantly lifts up the look giving an impression of boldness and attitude. Being a deep pink shade, it becomes an appropriate color for happening events like parties and weddings. Though few would mind wearing such bold color to office but the matte finish would keep its gaudiness down giving you ample confidence to carry it gracefully. Indian brides-to-be do not need to worry a bit as this is their shade and should be in their collection.
It has nice pigmentation. In just two swipes it provides 100% coverage concealing all dark patches and unevenness. I believe this type of pigmentation in dark lipstick is ideal for pigmented lips as it covers the odds and simultaneously lifts up the look. The texture is not that creamy so that makes the application slightly a war of tug. I need to drag the lipstick to cover every nook and cranny, and that's why I prefer exfoliating my lips before putting this on. Exfoliation also adds to the flawless semi-matte finish and increases the longevity.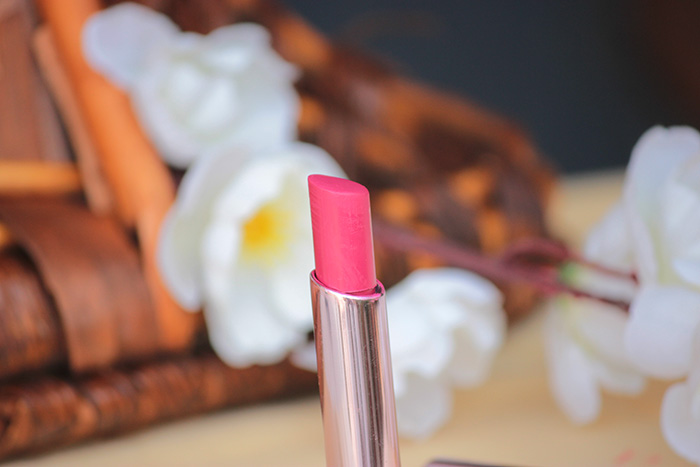 It usually stays on for 6-7 hours without bleeding, and if I layer it up the longevity extends to another couple of hours. If you wearing this lipstick for a long time then use this technique as it will increase the longevity of lipstick. Lotus herbals ecostay lipsticks are based on hydrating formula so despite the semi-matte finish this lipstick keeps my lips hydrated and at-ease. I do not apply any lip balm underneath and still I find it super comfortable to wear.
What I like about ' Lotus Herbals Ecostay Long Lasting Lipstick Magenta Mania '
– Elegant semi-matte finish.
– Moisturizing formula.
– Long lasting staying power.
– Nice pigmentation.
– SPF 20protects the lips from UV rays.
– It does not bleed or accentuate fine lines.
– It does not stain lips.
– Flatters all skin tones.
– Instantly lifts up the look.
– Perfect for parties and weddings.
What I do not like about ' Lotus Herbals Ecostay Long Lasting Lipstick Magenta Mania '
– Requires some tugging as the consistency is not much creamy.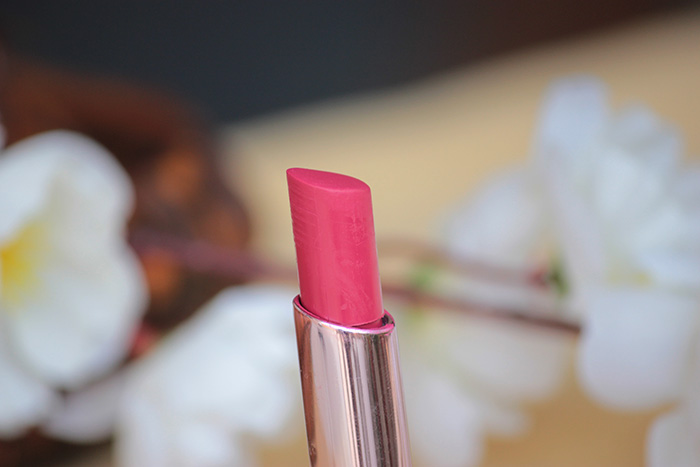 Ingredients of ' Lotus Herbals Ecostay Long Lasting Lipstick Magenta Mania '
Bil Berry Extract, Grape Jojoba Oil & Vitamin E.
Price of ' Lotus Herbals Ecostay Long Lasting Lipstick Magenta Mania ': Rs 575
BABE Rating: 4/5
Final Word: Overall, I think Magenta Mania is a deep pink shade that is suitable for all skin tones. It adds confidence and lifts up the look. The moisturizing formula keeps the lips hydrated and the SPF 20 factor protects lips from UV rays. Long staying power makes it an ideal choice when you need to wear make for long hours at a stretch. It is a perfect shade for all age groups especially for brides-to-be. If you do not have this shade in your collection – go and get it girls.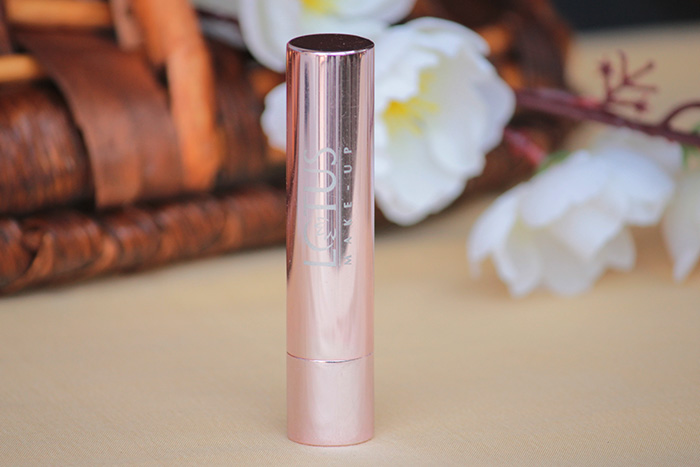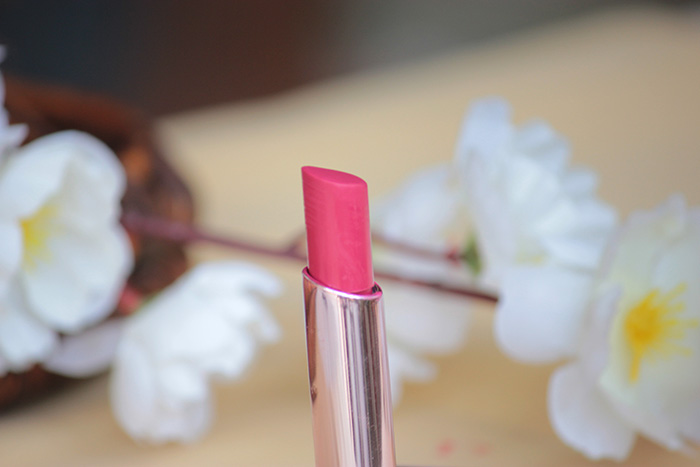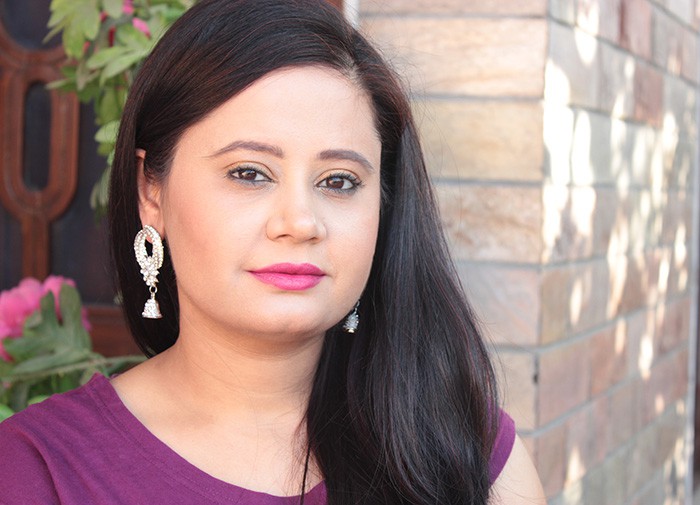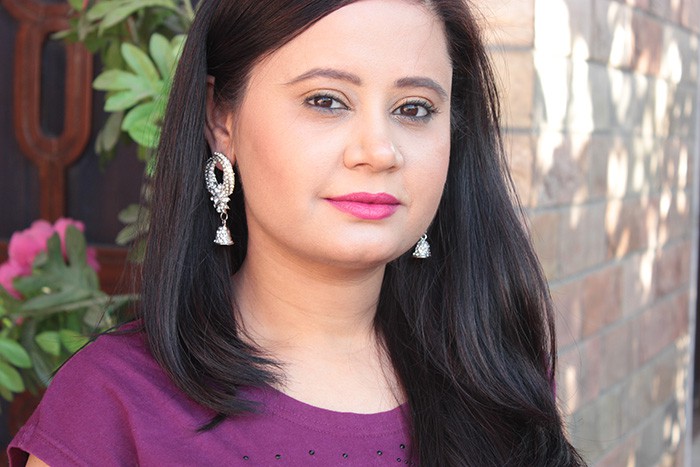 You might also like reading these related topics:
Maybelline Superstay 14Hr Megawatt Lipstick In Flash Of Fuchsia Review Swatches
Maybelline Superstay 14HR Megawatt Lipstick In Neon Pink Review Swatches
My 6 Favorite Pink Lipsticks For Summers
Maybelline Color Show Lipstick Pop Of Pink Review Swatches
Sugar Cosmetics It's A Pout Time Vivid Lipstick Mad Magenta Review Swatches
Sugar Cosmetics It's A Pout Time! Vivid Lipstick Breaking Bare Review Swatch FOTD