Today, I am reviewing Elizabeth Arden Visible Difference Skin Balancing Lotion SPF 15, which was a part of my Australian skin care haul. I have been using this lotion for over 2 months now and I think it is time to review it. So let's see how I find this lotion.
What the product says:
Creating a Visible Difference in your skin means giving it the right amount of hydration and protection all day. This gentle, oil-free lotion helps protect skin from UVA/UVB rays while providing the right amount of hydration all day long. Our special Alpha/Beta Hydroxy Compound also works to refine, and retexturize skin.
Non-acnegenic and dermatologist tested.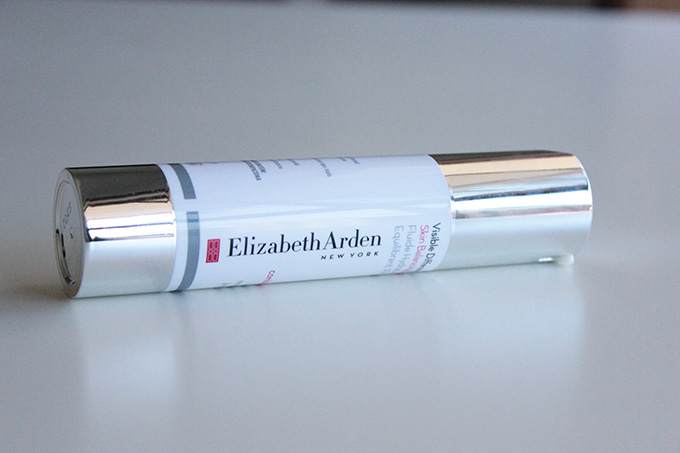 My take on 'Elizabeth Arden Visible Difference Skin Balancing Lotion SPF 15'
The moisturizing lotion comes in a tall cylindrical bottle that is a mix of plastic and metal. It is a pump bottle with a small nozzle at the front. The pump is very convenient to press. I do not need to exert a lot of pressure to ooze out the lotion. At the same time the nozzle is spill-proof enough to not allow the contents to slip out of the bottle. The silver and white packaging looks classy, and the sleek frame makes it fit in any handbag without occupying much space.
The lotion is specifically formulated for combination skin people. It is white in color, and has runny consistency. I prefer such moisturizers as they are easy to spread. I do not need to drag my skin to make it reach every corner of my skin. With just a gentle stroke it spreads all over the skin, and also penetrates deep into it. It is almost fragrance free, which is a huge plus if you do not like fragrant skin care products. I apply it every morning after cleaning and toning my skin with respective products from Elizabeth Arden Visible Difference range.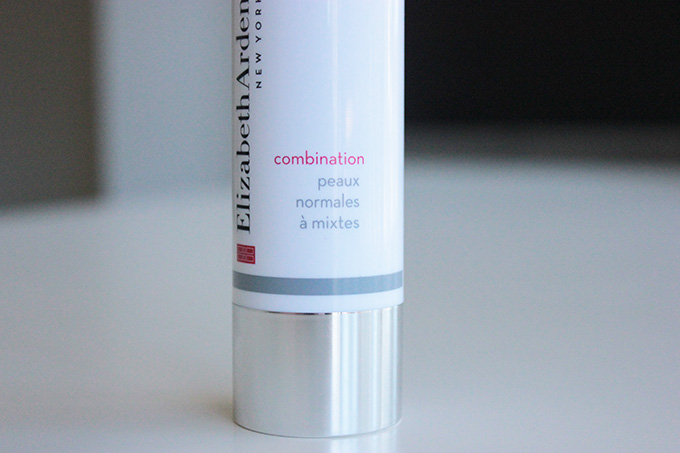 The best thing I like about this lotion is the SPF factor. It is not easy to find moisturizers that contain SPF so earlier I used to buy two products- moisturizer and sunscreen. And, sometimes I feel too lazy to layer up face with moisturizers and sunscreens. But we should always keep our skin protected from sun rays; even when we have to stay indoors our skin should be guarded. Earlier I used to apply both moisturizer and sunscreen everyday but as this lotion contains SPF 15 I do not apply an additional layer of SPF when I have to stay indoors. Of course, when I have to step outside I make sure that I apply a high quantity SPF on top of this lotion. The advantage of SPF15 is that when I have less time at hand I can afford to skip applying SPF 50 on top.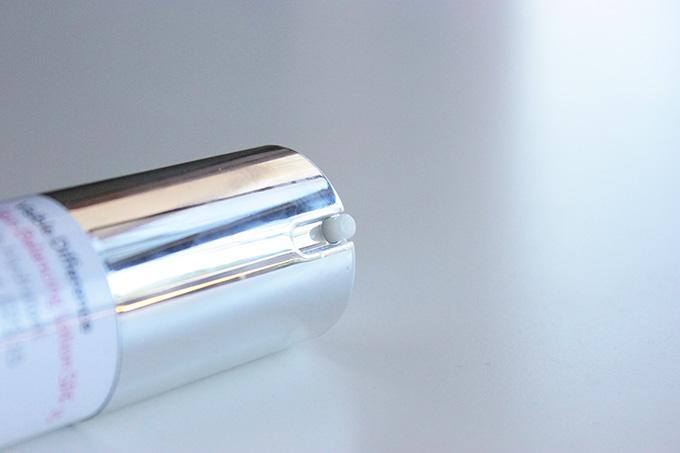 I have combination to oily skin due to that many moisturizers leave a greasy layer on my skin and the sunscreens leave a white that sometimes accumulate in crease. But this lotion neither makes my skin oily nor leaves any white cast. I can easily apply makeup on top of it, and since the skin stays hydrated the makeup stays intact.
It contains Alpha/Beta hydroxy compound that refines skin texture and evens it out. The Vitamin C derivative provides antioxidant protection and helps brighten the appearance of the skin. Since I have started using this lotion my skin looks hydrated, even and bright. Though my skin has tendency to breakout most of the times when I change my moisturizer but with this one nothing of that sort happened. I am happy with the results and ease of application.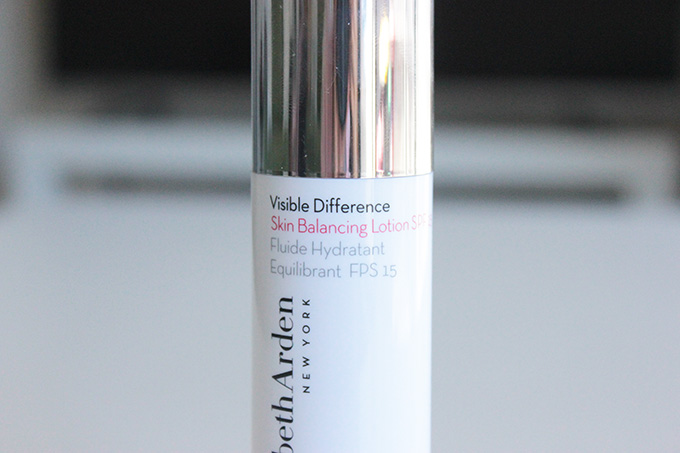 What I like about 'Elizabeth Arden Visible Difference Skin Balancing Lotion SPF 15'
– Super easy to blend.
– Does not leave any white cast.
– Does not break the skin.
– Keeps the skin moisturized.
– Does not make the skin oily.
– Hygienic pump packaging.
– Contains alpha/beta hydroxy compound that helps in refining and clarifying the skin.
– Vitamin C in it helps the skin to brighten.
What I do not like about 'Elizabeth Arden Visible Difference Skin Balancing Lotion SPF 15'
– SPF factor should have been more than 15.
Price of 'Elizabeth Arden Visible Difference Skin Balancing Lotion SPF 15': USD 39.50 for 50 ml
BABE Rating: 4.5/5
Final Word: Formulated with ingredients such as alpha/beta hydroxy compound, Vitamin C, Retinyl linoleate, Elizabeth Arden Visible Difference Skin Balancing Lotion SPF 15 refines and clarifies the skin. It protects the skin from sun rays and evens it out by diminishing blemishes. The skin looks and feels healthy. The runny consistency makes it quick to apply and penetrate deep into the skin. It does not leave any white cast so you do not need to worry about checking the white accumulation in the creases. The best part about this lotion is that it is the right mix of moisturizer + sunscreen. If you use this lotion you wont need to apply multiple creams to moisturize the skin and protect it from the sun. Overall, if you have oily skin, and are looking for a good moisturizer with SPF then you can give this a try.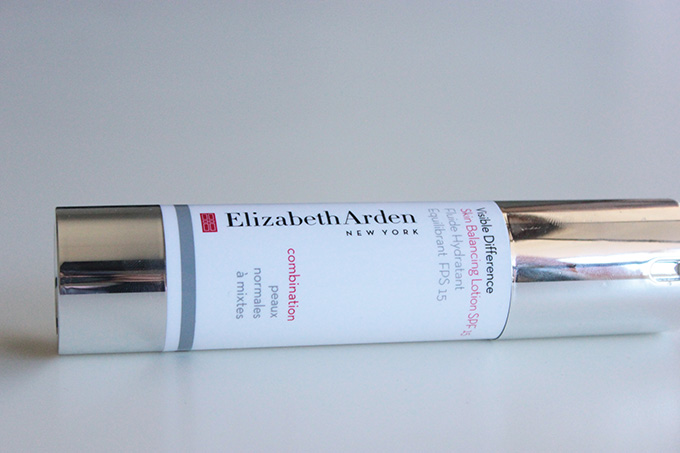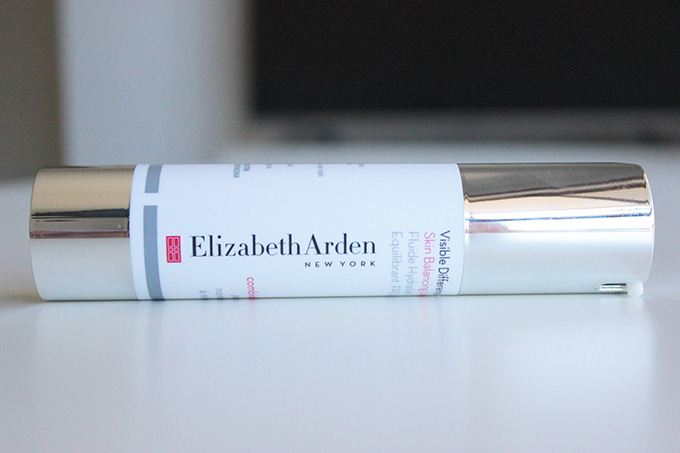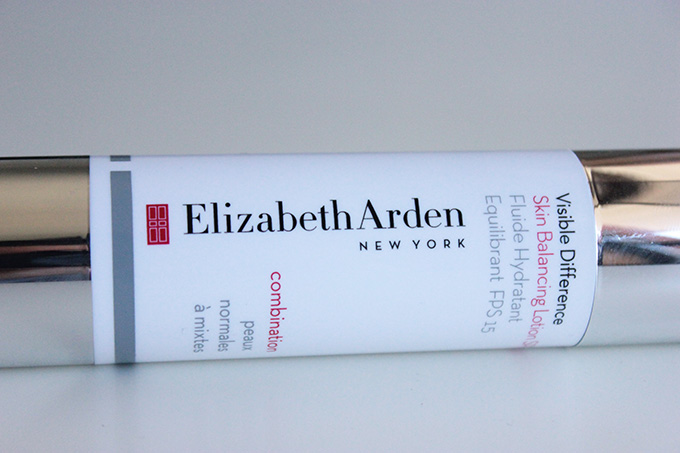 You might also like reading these related topics:
Innisfree Orchid Enriched Cream Review
Organic Harvest Activ Blush Shine And Glow Cream Review
Himalaya Herbals Oil-Free Radiance Gel Cream Review
The Body Shop Vitamin C Daily Moisturizer SPF 30 Review
The Body Shop Seaweed Mattifying Day Cream Review, Swatch
The Body Shop Tea Tree Skin Clearing Lotion
Olay Total Effects 7 in one Anti-Ageing Day Cream Review
L'Oreal Paris Skin Perfect Anti-Aging Whitening Cream Age 40 Plus Review
L'Oreal Paris Skin Perfect Anti Fine Lines and Whitening Cream for age 30 plus Review
L'Oreal Paris Skin Perfect Anti Imperfection Whitening Cream For Age 20 plus Review
L'Oreal Paris Youth Code Youth Boosting Cream Day For Early Signs Of Ageing
The Nature's Co Marshmallow Day Cream Review