Hello my beautiful ladies,
Summers are here, and I needed a day cream that would not make my skin oily yet keep it hydrated. While I was doing the online search for an apt cream for summers I stumbled upon Himalaya Herbals Oil-Free Radiance Gel Cream. I have used few products by Himalaya Herbals earlier and I was happy with the results. So I thought let's again try something herbal and natural this summers. Himalaya Herbals has recently launched this cream, and let's see if my search for a good day cream ends here.
What The Product Says:
Gently hydrates for an oil-free glow
Himalaya Herbals Oil-Free Radiance Gel Cream is a light and non-greasy, daily-use gel cream that gently hydrates to give an oil-free radiant glow. It is a light gel textured cream enriched with special herbs that provides three essential benefits:
• Absorbs quickly into skin
• Hydrates skin
• Gives skin a natural radiance
Directions for Use:
Apply Oil-Free Radiance Gel Cream gently over face and neck twice daily, after cleansing. For best results, use regularly.
Oil-Free Radiance Gel Cream is dermatologically tested, non-comedogenic, free of mineral oils and parabens, and hypoallergenic.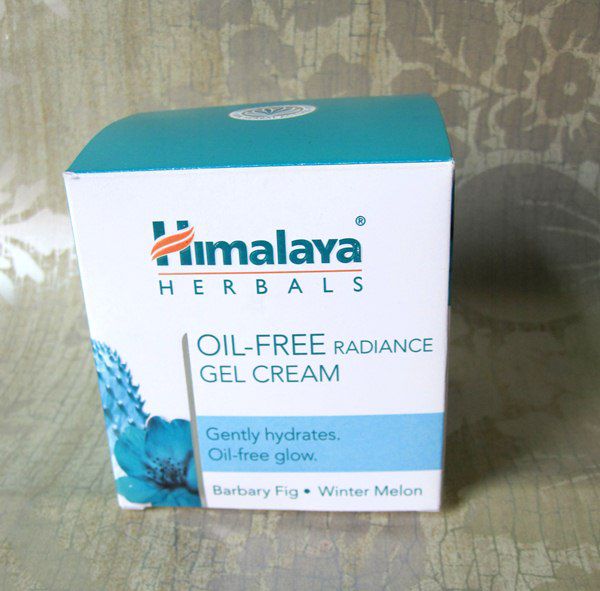 My Take on 'Himalaya Herbals Oil-Free Radiance Gel Cream'
The product comes in a glass tub, which is different from other packaging of Himalaya Herbals. Usually, their products come in plastic jars. Anyway, the jar is heavy making it difficult to carry around in handbag. It is a translucent in color green colored screw-open cap; I can easily keep an eye on the quantity left. Plus, it is provided with an additional plastic lid that makes it spill-proof, so it can do rock-n-roll in the bag without spilling the beans. Being housed in an open mouth jar, the contents can easily get contaminated because every time I have to dip my fingers to get hold of the product.
The best part of this cream is its consistency, which also makes it so different from other day creams I have used before. The texture is translucent and gel-like, and I think with this consistency it would have been feasible to store it in a pump dispenser. I like tube and pump-dispenser packaging as their contents are less likely to get contaminated. Anyways, the gel like texture is very smooth. It gets into skin quickly without leaving any oily residue behind. I am blessed with oily skin so most of the times I have stickiness issues with my creams, but this radiance gel cream has turned out to be an exception. It has mild floral fragrance that fades away within a couple of minutes and does not bother my senses.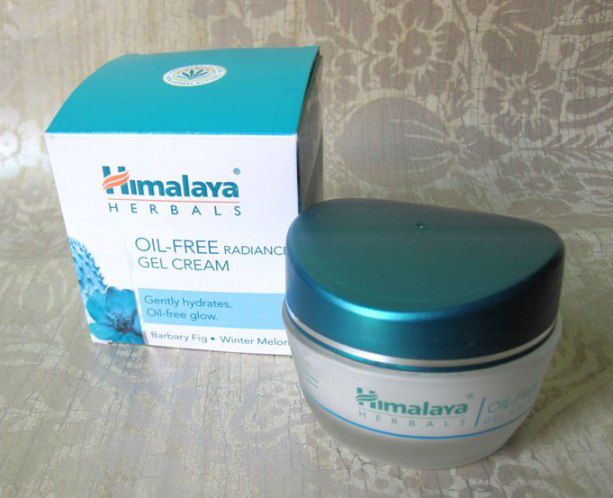 For efficacy, the gel based formula gets into the skin and makes it hydrated. It spreads on face like water- very smooth and soft. It also gives cooling sensation just as if have sprayed a cooling mist on my face. I won't say, it makes my skin glowy, but yes it does give fresh and hydrated look. This cream is a nice option oily to combination skin. It keeps my skin oil free for 6 -7 hours which is quite a good thing. Plus, as it is a colorless cream, it also works as a makeup base that keeps the skin hydrated and oil free, allowing makeup to settle in beautifully. If I talk about reduction in blemishes and marks, it does not do any of those things and neither does it claim.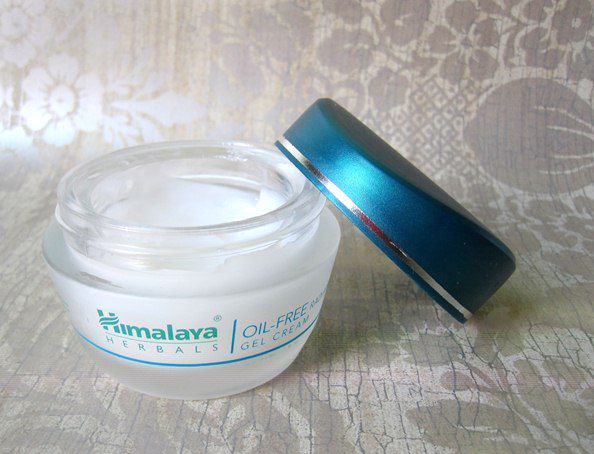 It gives matte effect after application, and it feels so light that I don't feel like I have something on my face. I have oily skin so I do not feel dryness after using this but dry skin beauties might find it drying. My only disappointment with this cream is that it does not contain SPF, which a lot of day creams do nowadays. Anyways, the product is reasonably priced and does not burn holes in the pockets. Another good thing is that it is mineral-oil and paraben free, so those who do not like using products that contain these ingredients can easily give this a try.
What I like about 'Himalaya Herbals Oil-Free Radiance Gel Cream'
– Quickly penetrates into the skin.
– It hydrates the skin.
– It gives glow to the skin.
– The texture is very smooth and soft.
– Pleasant fragrance.
– It gives a matte finish, which is a huge plus for oily skin.
– It is reasonably priced.
– It is easily available.
What I do not like about 'Himalaya Herbals Oil-Free Radiance Gel Cream'
– It might feel drying on dry skin.
– The tub packaging is unhygienic.
Price of 'Himalaya Herbals Oil-Free Radiance Gel Cream': Rs 250 for 50 gm
Ingredients of 'Himalaya Herbals Oil-Free Radiance Gel Cream':

Shelf life of 'Himalaya Herbals Oil-Free Radiance Gel Cream': 3 years from manufacturing.
BABE Rating: 4.25/5
Final Word: I will definitely buy another tub of Himalaya Herbals Oil-Free Radiance Gel Cream, and recommend it to those who have oily skin. It keeps my skin oil-free, hydrated, and provides apt amount of moisture that my skin needs to glow. Being blessed with oily skin that keeps shining all day all night, I like the matte effect this radiance gel cream imparts. Right now, I am using this product on daily basis and loving it. It also works great as a makeup base. Overall, this is one of the best day creams I have ever used.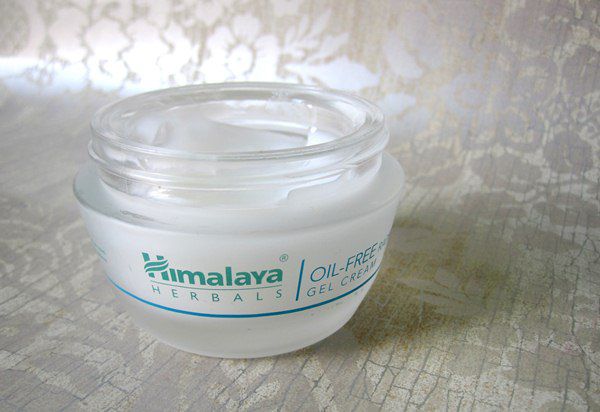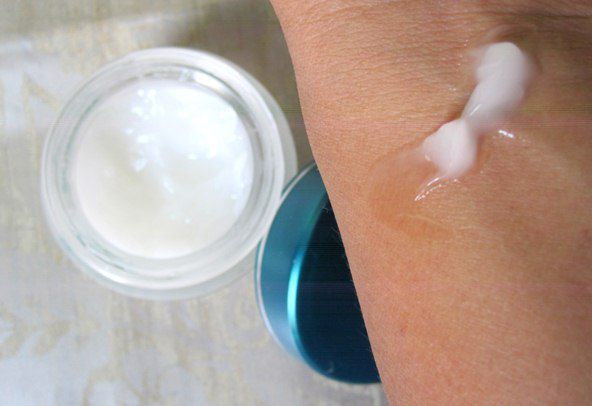 You might also like reading these related topics:
The Body Shop Vitamin C Daily Moisturizer SPF 30 Review
The Body Shop Seaweed Mattifying Day Cream Review, Swatch
The Body Shop Tea Tree Skin Clearing Lotion
Olay Total Effects 7 in one Anti-Ageing Day Cream Review
Olay Natural White Rich All-in-one Fairness Day Cream Review
L'Oreal Paris Skin Perfect Anti-Aging Whitening Cream Age 40 Plus Review
L'Oreal Paris Skin Perfect Anti Fine Lines and Whitening Cream for age 30 plus Review
L'Oreal Paris Skin Perfect Anti Imperfection Whitening Cream For Age 20 plus Review
L'Oreal Paris Youth Code Youth Boosting Cream Day For Early Signs Of Ageing
The Nature's Co Marshmallow Day Cream Review