Hair is a beautiful form of confidence and expression. A good hair day can make a huge difference in happiness level. When my hair looks good I feel like I can deal with anything. To make it look healthy I look for hair care products that suit my scalp type and hair texture. Obviously, shampooing tops the list and is a very basic hair product. I do not like experimenting with shampoos much still lately I tried Aveeno Active Naturals Shine Shampoo. I have been using this shampoo for over a couple of months now, and feel it's time to share the review with you all. Let's go through it.
What the product says
This shampoo effectively removes dirt and oil and prevents build up, to illuminate even the dullest hair. This exclusive formula, infused with nourishing Wheat Complex and shine-enhancing palm extract, is designed to replenish moisture and enhance reflectivity of dull, damaged hair. And in a clinical study, 79% of women who tried it thought their hair was shinier after just 3 uses.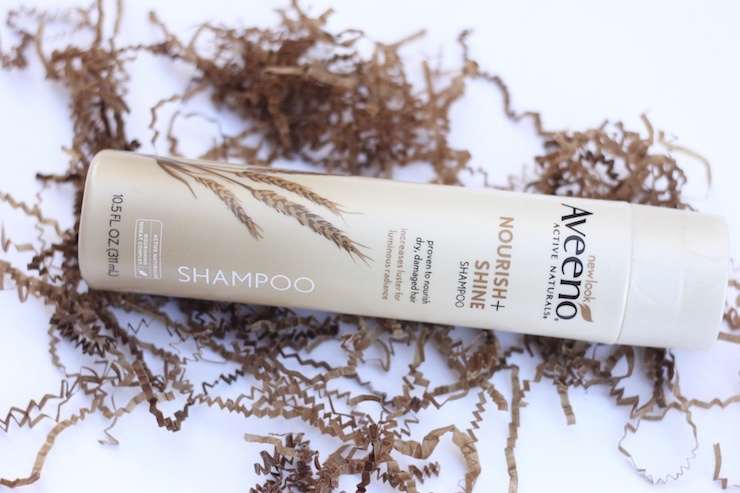 My take on 'Aveeno Active Naturals Shine Shampoo'
The one thing that always allures me to get new products is the packaging. Aveeno shampoo does not have any ordinary packaging. It comes in a tall sleek plastic bottle that has push button nozzle on the cap. Being made of soft plastic, it's quite light weight and easy to squeeze.
The shampoo is pearly white in color with a semi-runny consistency. It has a mild fragrance that feels quite refreshing and at the same time dissipates into the air after a few minutes. Though I like the fragrance to stay in my hair for a while but I am happy for those who do not like fragrance products. I do not want them to miss out on this effective shampoo.
I have an oily scalp so I am always on the lookout for ingredients that clean the hair from roots to ends without weighing it down. This shampoo performs exactly how I like it to. It thoroughly removes the dirt and grime from my hair making them fresh without any static charge. Have you used such shampoos that over dry the hair, and when you run the finger through hair you get light shock. Yes, that has happened with a couple of times when I was not into blogging (when you blog you do a lot of research on what works best for you).
It is a lather generating shampoo. I just need a couple of pumps to wash my hair and what I get is a satisfactorily feel. Of course economical too as it lasts long. I use it once or twice a week… yes, you read that right. Since I have started using this shampoo I do not need to wash my hair often. Well, that's a big relied considering I am already short on time.
I have been using this shampoo for long enough time to notice its effect on the hair. During the last course of weeks I observe my hair has restored the lost shine. It is bouncy, non-frizzy and shiny like a glistening sword… is that too much? No, but really my hair is shiny and all healthy now. I have habit of oiling my hair before every wash, and I am usually skipping it these days… why? Thanks to this shampoo, as my hair is getting all the feed it needs to grow happily.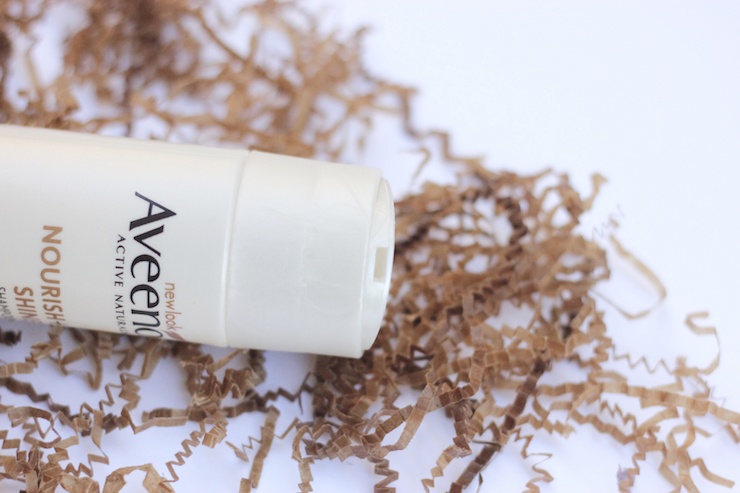 Things I like about 'Aveeno Active Naturals Shine Shampoo'
– It does not weight down the hair.
– It cleans the hair thoroughly without over-drying it.
– It does not leave any soapy residue in the hair.
– Makes hair healthier and shinier.
– Lathers well.
– Mild fragrance.
– Little goes a long way.
– Easy to use packaging.
Things I do not like about 'Aveeno Active Naturals Shine Shampoo'
– Absolutely nothing.
Ingredients of 'Aveeno Active Naturals Shine Shampoo'
Water, ammonium lauryl sulfate, dimethicone, sodium cumenesulfonate, cocamide MEA, cetyl alcohol, acrylates copolymer, cocamidopropyl betaine, fragrance, phenoxyethanol, caprylyl glycol, glycol distearate, tetrasodium EDTA, guar hydroxypropyltrimonium chloride, triticum vulgare (wheat) germ oil, triticum vulgare (wheat) gluten, orbignya speciosa kernel oil, glycerin, polyquaternium-10, astrocaryum murumuru seed butter, mauritia flexuosa fruit oil, mica, titanium dioxide.
May also contain: citric acid, sodium hydroxide.This product contains wheat protein.
Price of 'Aveeno Active Naturals Shine Shampoo': CA 8.47
BABE Rating: 5/5
Final Word: I do not think there is any need to give the final verdict after I have given this product a ***** rating. It is absolutely a "YES" product for oily scalp.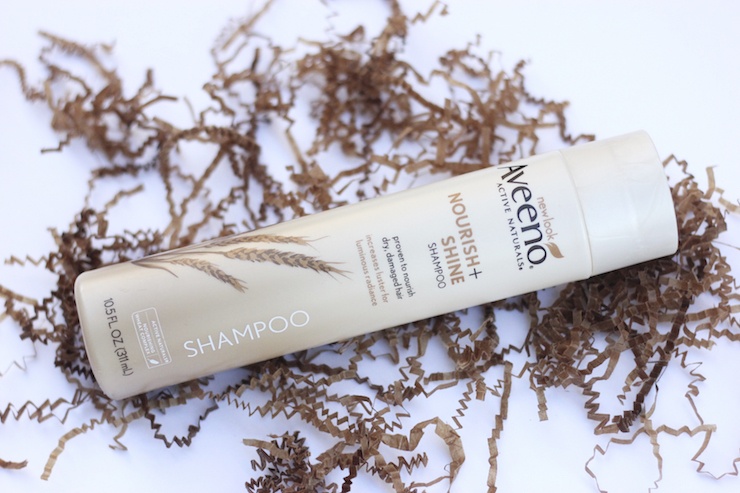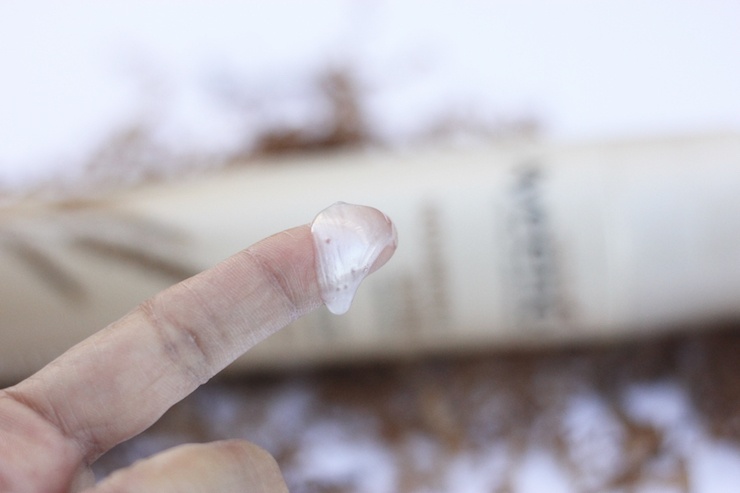 You might also like reading these related topics
Teal & Terra Argan Oil Shampoo and Coconut & Argan Oil Conditioner Review
L'Oreal Paris Extraordinary Clay Shampoo And Conditioner Review
John Frieda Frizz Ease Miraculous Recovery Repairing Shampoo Conditioner Review
New Pantene Pro-V Hair Fall Control Shampoo, Conditioner Review
Schwarzkopf Marrakesh Oil And Coconut Shampoo, Conditioner Review
L'Oreal Paris Fall Resist 3X Anti Hair Fall Shampoo Conditioner Review
Clinic Plus Soft And Silky Cream Conditioner Review
Loreal 6 Oil Nourishing Conditioner Review
L'Oreal Paris Nutri Gloss Mirror Shine Conditioner Review
Pantene Pro V Hair Fall Control Conditioner Review
Sunsilk Natural Recharge Shampoo and Conditioner Review
Matrix Opti Care Smoothing Conditioner Review