So today I want to talk about the essential element of my daily skincare routine and it the body moisturizer. A body moisturizer comes in various forms like oil, lotion, cream, and butter. I have used almost all the forms and each of them has their own pros and cons. Today, I am talking about the body butter, specifically speaking The Body Shop Shea Nourishing Body Butter. This is the first time ever I used a body butter so was quite excited to see the results on my post-delivery skin. I actually wanted to buy the cocoa variant as it is believed to work amazingly well on pregnancy stretch marks but it is discontinued and I had to settle for the next best option of Shea.
What the product says
Our super-rich and creamy best-selling nutty Shea Body Butter is a feast for the skin. Enriched with Community Trade shea butter, skin is left feeling soft and smooth.
48-hour hydration
Ultra-rich moisture for very dry skin
Delicious nutty scent
Enriched with Community Trade shea butter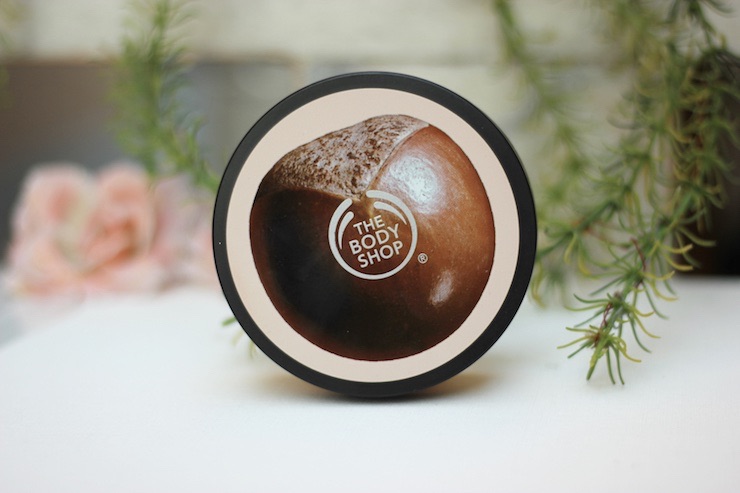 My take on 'The Body Shop Shea Nourishing Body Butter'
Unlike the bottle packaging of body lotions, the body shop Shea body butter comes in a tub. The beige, chocolate brown and black colors give the round tub an eye-catching look that you can definitely not miss to spot. As you can see, the brand's logo is printed just at the center of the twist-open cap. The other manufacturing details are mentioned at the bottom of the tub, and if you wish to see the ingredient list you need to slightly peel off the bottom-sticker.
When I had not used a body butter, I used to find the tub concept very unhygienic since you need to dip the fingers, contaminating the entire tub, even if only a small quantity is required. But now since I have used it, I think the hygiene can be maintained by using clean fingers and tightly closing the cap after every use. Plus, it is easy to carry the tub in a handbag as compared to large body lotion bottles. So, in a way I am kind of going towards to tub packaging.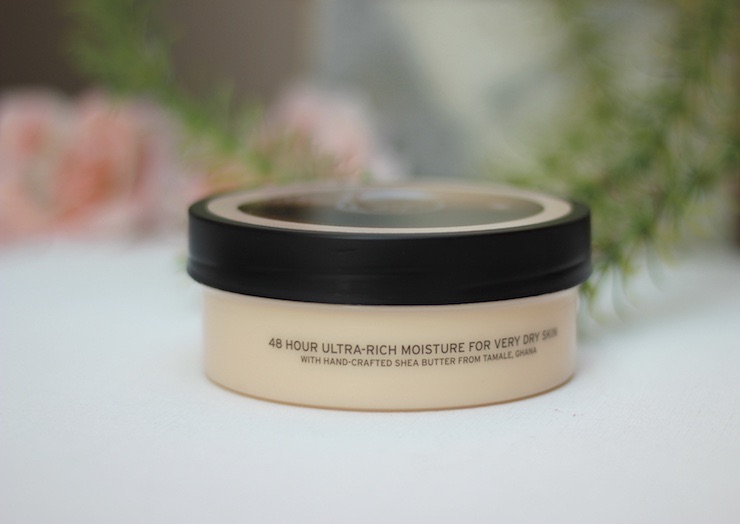 The Body Shop Shea Nourishing Body Butter has a thick consistency. It is soft yet pressed so well that if you hold the tub upside down the content won't drop. It spreads very easily and penetrates into the skin leaving nothing but soft and healthy feel behind. It claims to provide 48-hour moisture but frankly speaking I did get the opportunity to validate that claim but yes once applied after the morning shower it keeps the skin moisturized until the next day's shower time. The fragrance is slightly towards the stronger side but as the smell is delicious and lasts only for a few minutes I would happily apply it after a shower.
I bought this body butter keeping stretch marks in mind but unfortunately, it does not work in fading the stretch marks. When I was pregnant I heard that Shea + Cocoa can prevent the appearance of stretch marks. During that time, I tried a couple of lotions from Palmer's stretch marks range but did not yield any results. Never mind, now I have accepted that stretch marks will take time to fade, there is nothing I can do to completely erase them from my skin. And yes, this body butter is for ultra-dry skin but it does not mean if you have normal skin you will get a greasy layer. I have normal skin and I find this body butter a nice option to combat dryness in every season.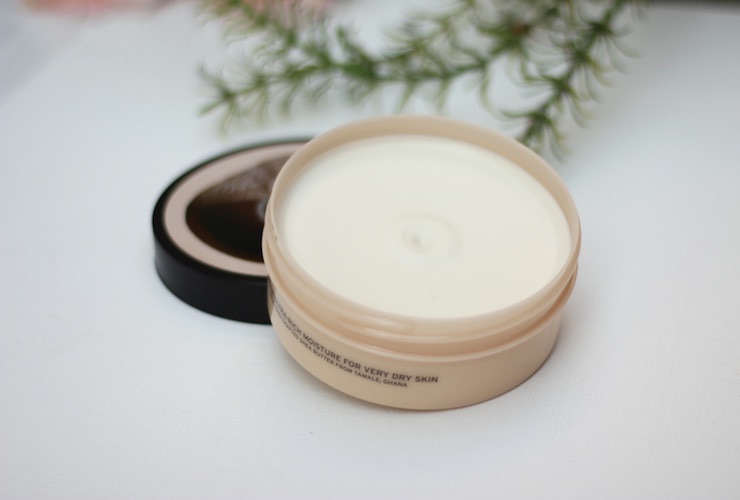 Things I like about 'The Body Shop Shea Nourishing Body Butter'
– Moisturizes the skin very well.
– Feels light and non-sticky.
– Goes deep into the skin.
– Leaves healthy and soft skin behind.
– Combats dryness.
Things I do not like about 'The Body Shop Shea Nourishing Body Butter'
– I wish it would have faded the stretch marks.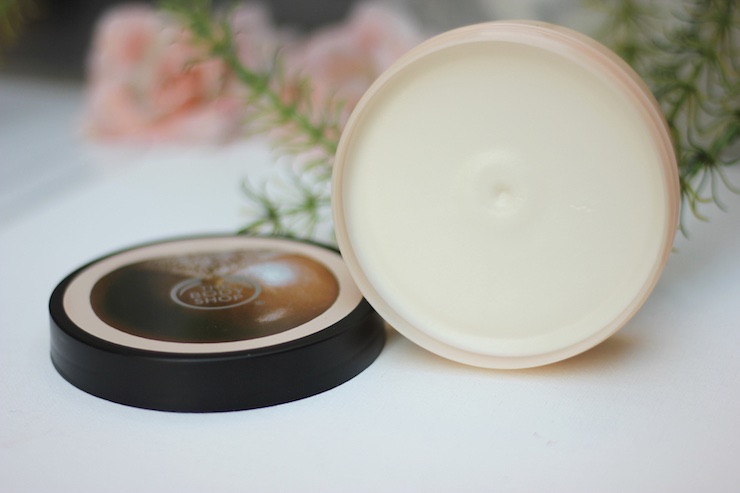 Price of 'The Body Shop Shea Nourishing Body Butter'- $21(CAD) for 200ml
BABE Rating- 4.5/5
Final Word- This body butter provides ultra-rich moisture and hydration to the skin that lasts for a good long time. Irrespective of your skin type, you can add this moisturizer to your daily skincare routine to see happy, healthy skin.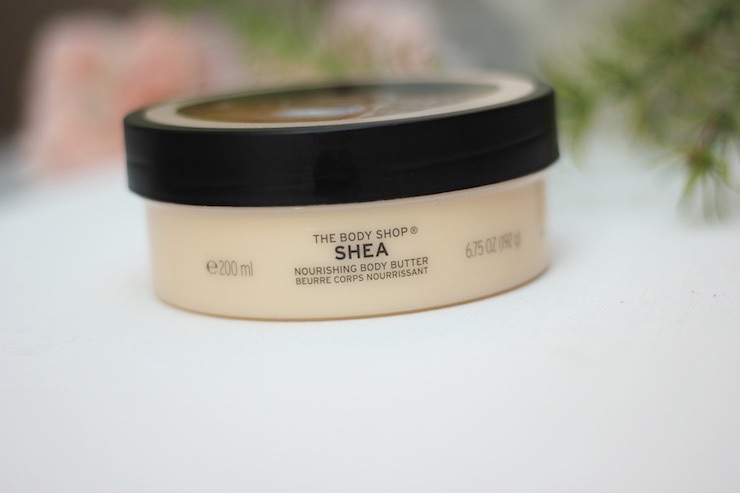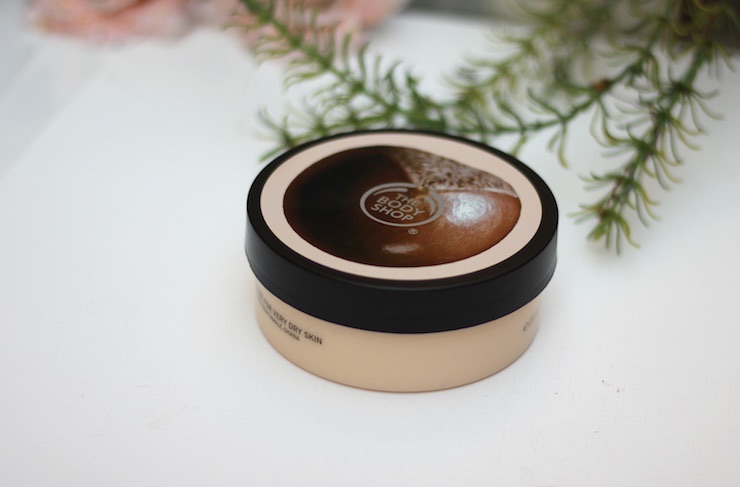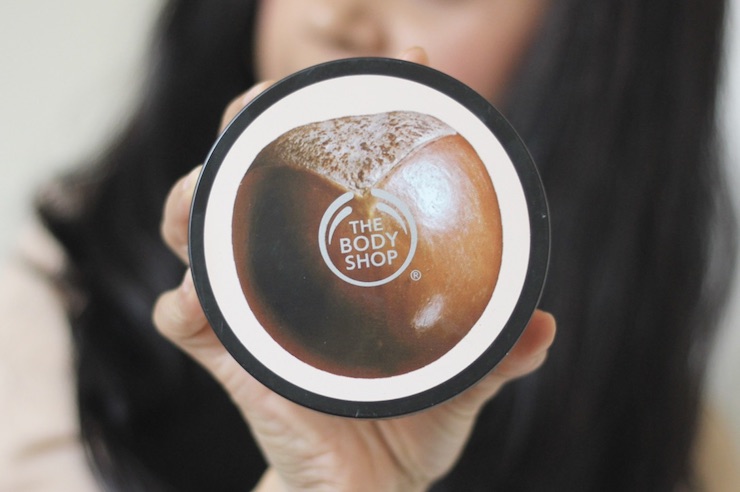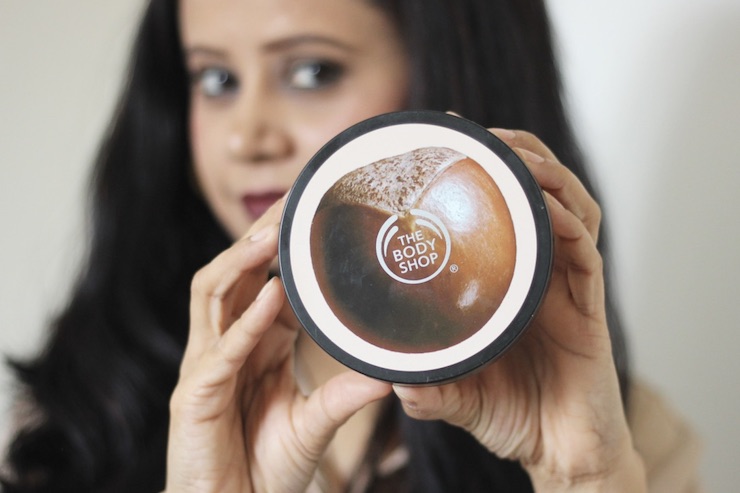 You might also like reading these related topics
Fabindia Almond and Coconut Body Butter Review
The Body Shop Virgin Mojito Body Butter Review
Palmer's Cocoa Butter Formula With Vitamin E Lotion Review