As winter season is approaching at a fast pace it is essential to prep up the skin in order to protect it from dryness. Body butters, body lotions and after shower oils are what I look forward to when I know my skin is going to be dry and flaky. I have already stocked body butter and body lotion, and I think these would be enough for this season. If not, I will buy after-shower oil too. But in the meanwhile, I want to share with you my review on The Body Shop Virgin Mojito Body Butter, which I have been using for quite a good time now. Read on to know how I feel about this product.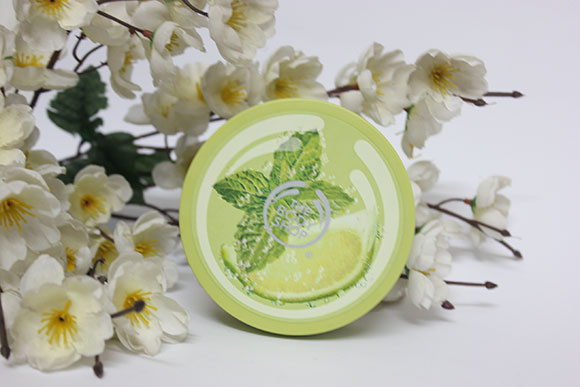 My Take on 'The Body Shop Virgin Mojito Body Butter'
The body shop virgin mojito body butter is a part of TBS's new launch 'virgin mojito' range. This is a limited edition range so if you like the products stock them up as they have good shelf lives and amazing fragrance. This body butter comes in typical TBS body butter packaging with only difference in graphics. The tub is pale green in color that gives it a classy and refreshing look. It is a round shaped tub with screw cap, which closes properly thereby stopping the content from coming out.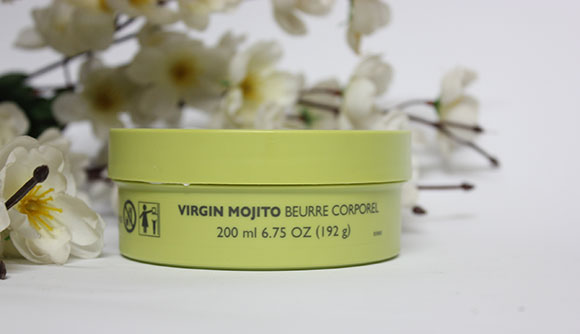 It has soft creamy texture with medium to thick consistency. Because of the consistency, there are rare chances of dripping and it can be easily carried in handbag while travelling. But the size of the tub can pose problem, so if you transfer the contents to a travel bottle you will be good to keep the skin moisturized. The soft creamy texture makes it spread on to the body easily without any dragging or pulling of skin. It feels light and penetrates into the skin quickly without leaving behind any greasiness.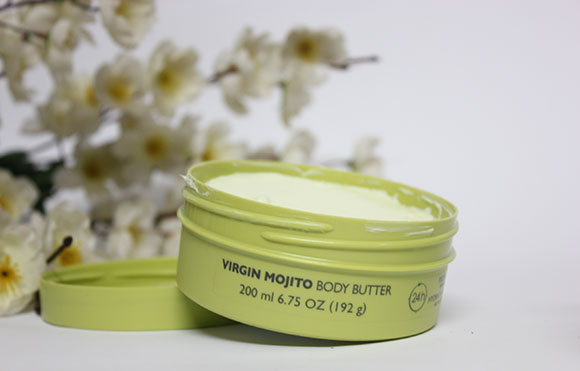 Being a TBS product, it follows the pricing strategy of other body butters. Hence, you may find the price exorbitant. The good thing is that you do not need to use it in bulk – small quantity sufficiently provides required moisture so you can expect it to last for long.
Its fragrance deserves a special mention. It is wonderful mix of lime and mint that provide a refreshing treat to the skin. In summers, this would be an ideal option to get rid of the sweaty feeling. The fragrance lasts for 3-4 hours on me which I think is quite a long time. If you like it to stay even longer you should follow it up with TBS Virgin Mojito body splash. It locks the fragrance, intensifies it and extends it to stay further 2-3 hours.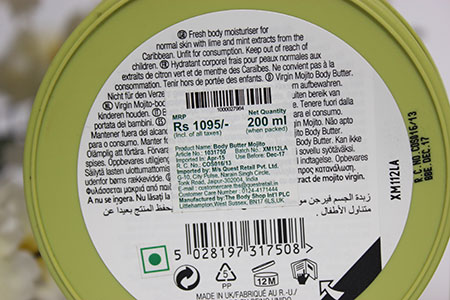 Speaking of moisture, this light weight body butter keeps the skin moisturized for all day long. Since I have started using this body butter my skin does not look flaky or dry at all. Even if you use it after a hot shower, it will provide more or less the same moisture level. I said so because winters are already coming and if you think this lime + mint body butter would not be able to provide required moisture level in this season then it can prove you wrong. Undoubtedly, it is an optimal choice for summers because of the fragrance but that does not mean it will not do its job in winters.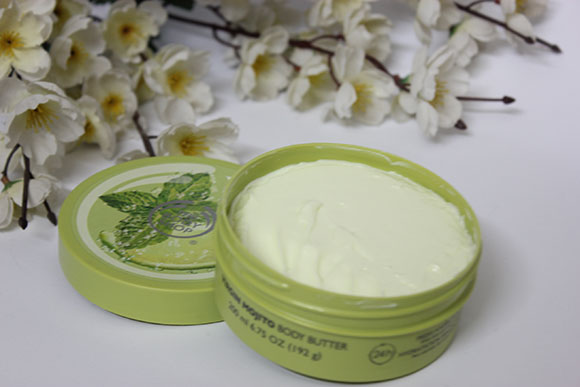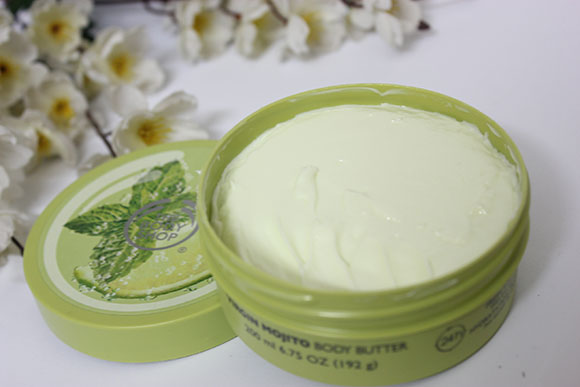 What I like about 'The Body Shop Virgin Mojito Body Butter'
– It is easy to spread without any dragging along of skin.
– It penetrates into the skin quickly leaving it moisturized.
– It does not feel heavy.
– Non-sticky and creamy texture.
– A little quantity is required for one time use.
– Provides long lasting moisture.
– Keeps the skin fresh with lime and mint fragrance.
What I do not like about 'The Body Shop Virgin Mojito Body Butter'
– The tub packaging is unhygienic as spatula to extract the contents.
Price of 'The Body Shop Virgin Mojito Body Butter': Rs 1095 for 200ml
Ingredients of The Body Shop Virgin Mojito Body Butter'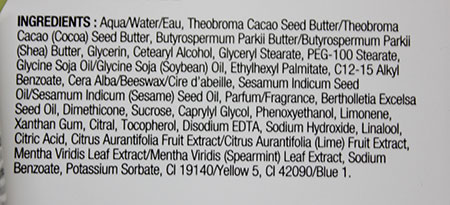 Shelf life of 'The Body Shop Virgin Mojito Body Butter'
BABE Rating: 4.5/5
Final Word: The body shop virgin mojito body butter is a wonderful combination of lime and mint. If you love Virgin Mojito, I am sure you will love this product too. For efficacy, it provides long lasting moisture and keeps the skin fresh with its amazing lime & mint fragrance. This light weight body butter is easy to apply, and feels non-sticky and super light. The price tag is on a higher side but after all it is a TBS product, and as very less is required for one time use so I think it is worth giving a try.
You might also like reading these related topics