Hand cream is one of the few things I keep with me all the time. I can leave my physical wallet at home but not hand cream. Usually my hands are quite dry so to quench their thirst I need a moisturizer, mostly 24*7. For that matter, I keep investing in hand creams and love to try different brands, variants. My latest hunt is the 'The body shop almond hand and nail manicure cream'. I have been using it regularly since last couple of months which gives me ample time to test and review it for you all. Without more wait let's get started.
What the product says
Perfect for on-the-go hydration, don't leave home without our limited edition expert care hand cream. With sweet almond oil (a manicurist's essential) and shea butter, this hand cream will make your skin feel silkier and softer in no time.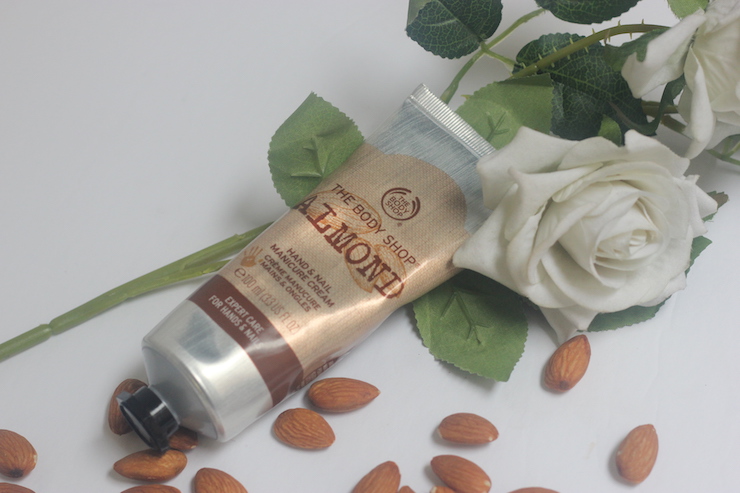 My take on 'The Body Shop Almond Hand And Nail Manicure Cream'
It comes in a metallic tube with screw open cap. Though it is seal-proof and convenient to use I recommend keep it out of children's reach as the sharp edges might hurt them. Rest, it is quite easy to use- just one soft squeeze and you have a good amount of product on your palm and that calls to be careful as well because most of the time I end up oozing more than required quantity of the cream. The ingredient list is mentioned on the back of the tube so check it out just to ensure all the ingredients suit your skin type.
It has got quite a natural fragrance, and when I say that I mean the fragrance has bitterness to it just like the taste of the best almonds. I have always heard that pure almonds are not purely sweet but have a bitter tinge to them (similar to how roses come with thorns) so that makes me feel this hand cream is formulated with the extract of finest almonds. Consistency wise, it has got soft buttery texture which is non-sticky and lightweight. The cream is off-white in color and blend with the skin easily penetrating into the layers. Of course, if you take more than needed the oil will remain on the hands and you will leave the handprints everywhere. Personally, I do not like sticky keys so I prefer taking the exact or less quantity only.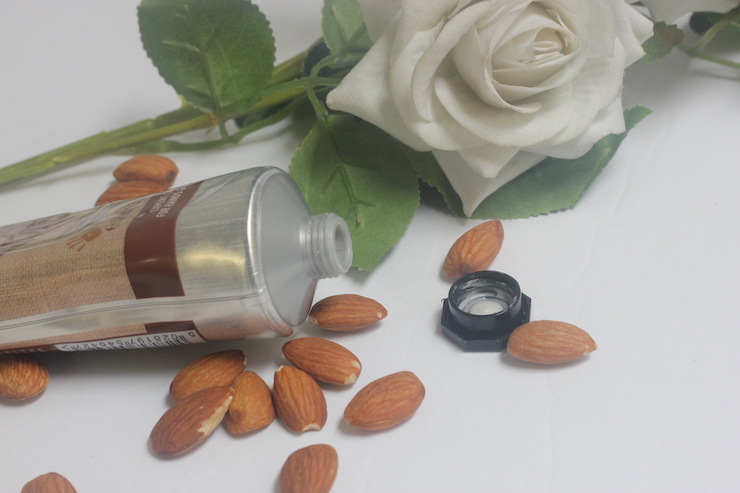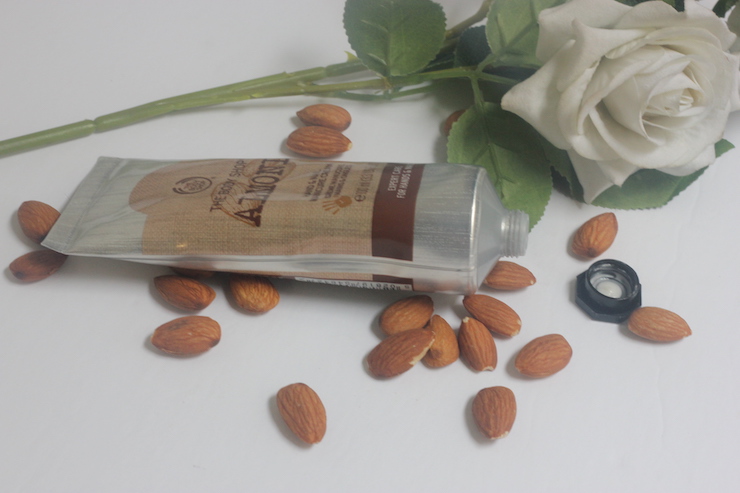 The moisturizing feel is remarkable. Not only I feel the difference in my hands but the look is also improved considerably after the application. The hands look healthy and plump without any flakiness. Though the effect is withered out after few hours or after washing the hands but I do not mind reapplying the cream considering the short-term benefits. Also, I like giving a thorough massage to hands using this cream so that the cream can do the job and I can reap the benefits for a long time.
Things I like about 'The Body Shop Almond Hand And Nail Manicure Cream'
– Makes the hands look healthy and plump.
– Provides proper moisture.
– Non-sticky and light.
– Does not leave excess oil.
– Penetrates into the skin quickly.
– Easy to massage.
– Convenient and hygienic packaging.
– Can be carried in handbag.
Things I do not like about 'The Body Shop Almond Hand And Nail Manicure Cream'
– The effect is short lived so you need to reapply.
Price of 'The Body Shop Almond Hand And Nail Manicure Cream': CA 21 for 100ml
BABE Rating: 4/5
Final Word: In no time this has become my go-to hand cream for this winter. It moisturizes the hands and leaves them healthy without any excess oil. There is no heavy feel to it as it goes into the skin quickly leaving the hands light and supple. The reapplication has to be done from time to time, and if you do not mind doing that you can make it your go-to hydration buddy.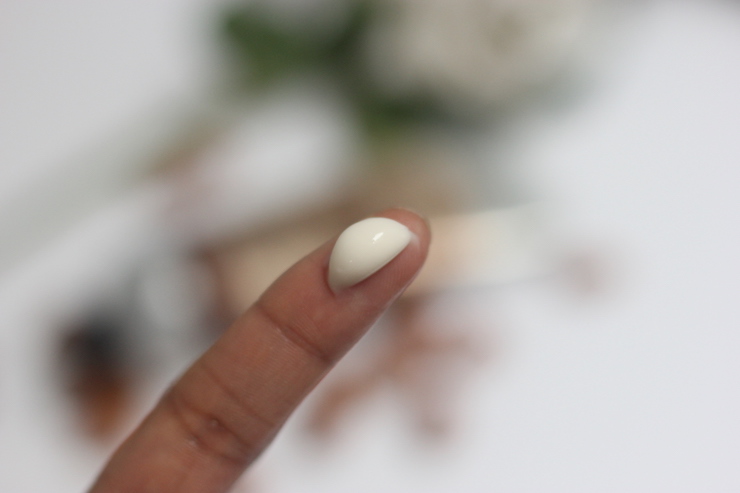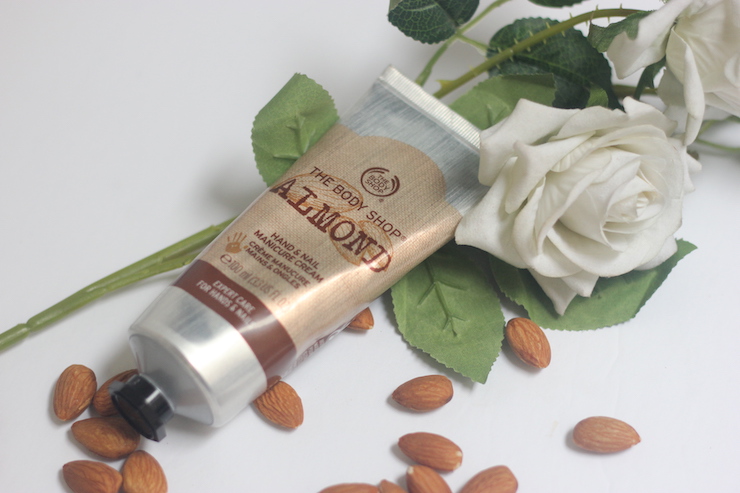 You might also like reading these related topics
Vaseline Intensive Care Healthy Hands Stronger Nails Review
The Body Shop Shea Hand Cream Review
Balance Me Rose Otto Hand Cream Review
Balance Me Super Moisturizing Hand Cream Review
Blossom Kochhar Aroma Magic Hand cream review
Eva Pretty Nails Hand and Nail Manicure Kit Review
Neutrogena Norwegian Formula Hand Cream Is Perfect For Dry Hands
The Body Shop Hemp Hand Protector Review
Innisfree Jeju Daphne Blossom Hand Cream Review