I have dry hands so I need to take special care of them especially after I do all the household chores. And, now that winters are also approaching I needed to prep my hands for the oncoming coldness. With that in mind, I bought Vaseline Intensive Care Healthy Hands Stronger Nails hand cream. Also, it was on 50% off in Shoppers Drugmart so I could not resist myself from this purchase. Anyways, let's see if I find it good enough for the winter coldness 🙂
What the product says
In our Vaseline® Intensive Care® Healthy Hands Stronger Nails Lotion formula, we've combined micro-droplets of Vaseline® Jelly with powerful moisturizers to give you healing moisture for very dry hands and help to stop your nails from breaking.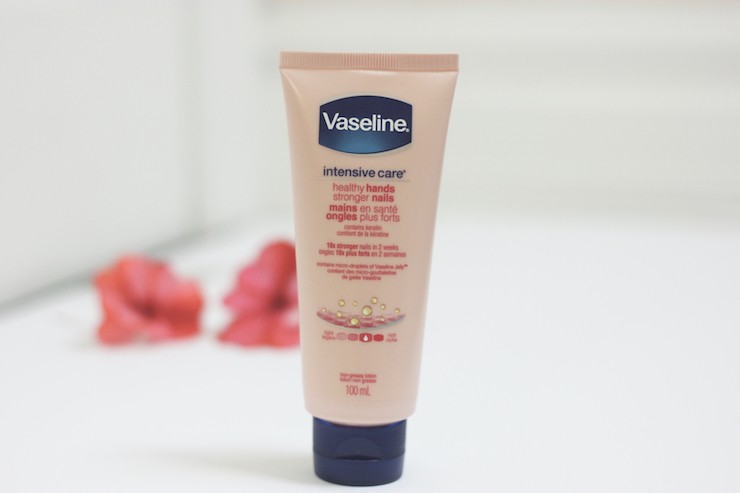 My take on 'Vaseline Intensive Care Healthy Hands Stronger Nails'
It comes in a flip-open tube. The plastic is soft and easily squeezable so you just need to press it a little to get the cream out. The dark-blue cap closes properly keeping the contents safe and avoiding the spillage. Since it is a 100ml tube it can be conveniently carried in handbag for air travel. The back of the tube also contains the ingredient list and usage instructions, giving you all the information you need (for allergy check, etc) to make the purchasing decision.
The white colored cream has semi-thick consistency and mild to strong fragrance. I do not like the fragrance much as I find it quite synthetic. The aroma is not similar to herbs, flowers or perfumes. It has a paraffin tinge to it which I do not like. Anyways, the texture is very smooth and spreadable. It gets quickly absorbed into skin without leaving any stickiness behind. For me, that's the best part since I do not want my keyboard keys to be all slathered with my hand cream. Plus, it does not leave those oily impressions which again save the keys from annoying oiliness.
The hand cream is formulated with Keratin which is good for hands and nails. It strengthens the nails and protects them from accidental breakage. I already have strong nails since I do the household chores the tips chip off very easily. However, since I have started massaging this cream on my nails I have seen some improvement in nail strength. They are stronger now, and do not chip off that easily.
In terms of hydration, I need to reapply the cream often to make the hands look and feel soft. The good thing is since it penetrates into the skin it does not leave any plastic(y) feel. I am not sure how the moisturizing ability will be in winters but surely I do not mind reapplying it because of the no-oiliness trait. Also, if I get it on discount like this I am going to stock it 🙂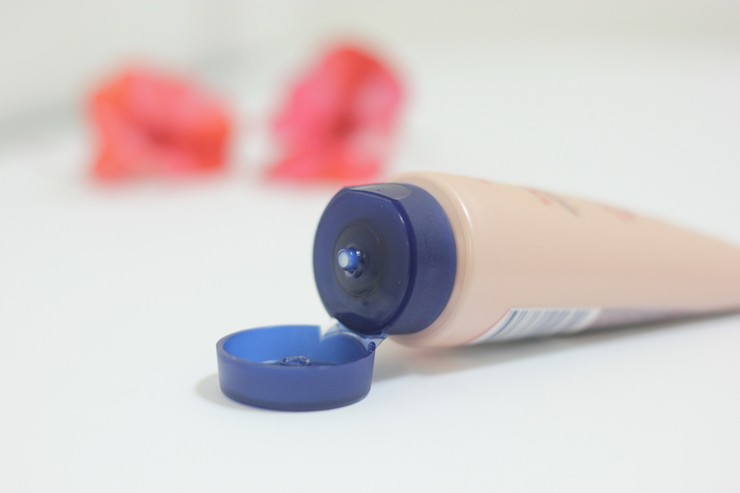 Things I like about 'Vaseline Intensive Care Healthy Hands Stronger Nails'
– Absorbs quickly.
– Makes nails stronger.
– Does not leave any oily residue.
– No plastic(y) feel.
– Convenient packaging.
– Hydrates hands.
Things I do not like about 'Vaseline Intensive Care Healthy Hands Stronger Nails'
– Strong fragrance.
– Comes off after hand-wash.
– Needs to be reapplied.
Price of 'Vaseline Intensive Care Healthy Hands Stronger Nails': Approximately CA 4.50 for 100ml
BABE Rating: 3.5/5
Final Word: This makes a nice nail strengthening cream. Hydration wise, I do not find it giving long-lasting results but since it does not leave any oily residue and at the same time gets absorbed quickly I do not mind restocking it given I find it at the same discounted price.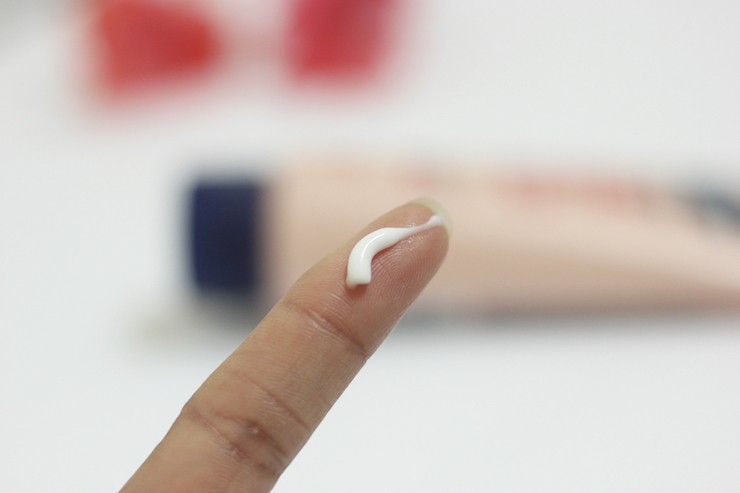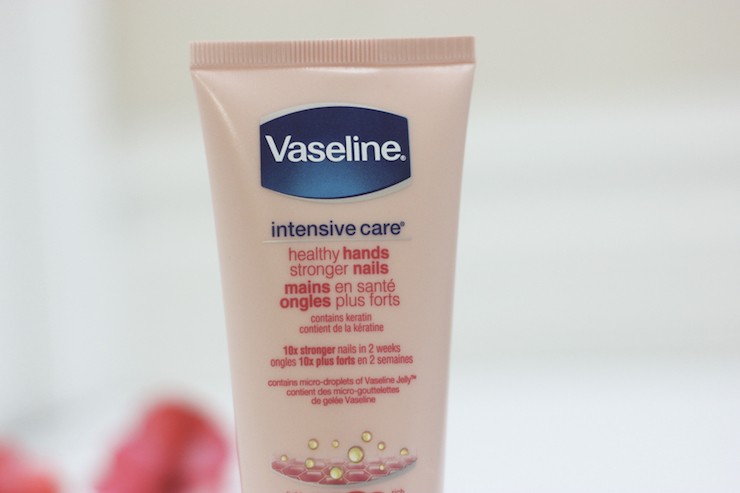 You might also like reading these related topics
The Body Shop Shea Hand Cream Review
Balance Me Rose Otto Hand Cream Review
Balance Me Super Moisturizing Hand Cream Review
Blossom Kochhar Aroma Magic Hand cream review
Eva Pretty Nails Hand and Nail Manicure Kit Review
Neutrogena Norwegian Formula Hand Cream Is Perfect For Dry Hands
The Body Shop Hemp Hand Protector Review
Innisfree Jeju Daphne Blossom Hand Cream Review