I have always appreciated Sugar Cosmetics products for their quality and variety. So when the brand approached me to review their newly launched Sugar Cosmetics Blend The Rules Eyeshadow Quad I was head over heels. The quads were carefully packed to avoid damage during transit. The layers and layers of bubble wrapping kept them safe and intact. The moment I opened the packaging I was mesmerized with the beautiful colors but do I like them the way I do other Sugar products? Let's find out.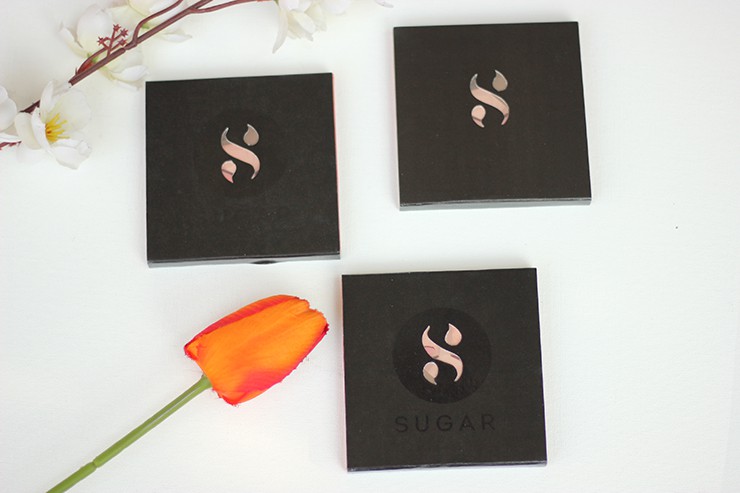 My take on 'Sugar Cosmetics Blend The Rules Eyeshadow Quad'
I love collecting eyeshadow palettes for the beautiful packaging and the awesome color combinations. Packaging wise, I am not that impressed with Sugar eyeshadow quads. They come packed in cardboard cases that include a sponge applicator. So far, I have used various eyeshadow palettes but have never seen any of them packed in a cardboard case. Sturdy plastic is what I prefer when it comes to eyeshadow packaging. The cardboard one looks flimsy and cheap. I have always liked the packaging of Sugar products so when I saw these quads packed like this I was slightly put off.
Nevertheless, these eyeshadows quads are available in 18 striking combinations. Is not that great! It is rare to see such wide variety of color combinations in eyeshadow quads. I have received three of these quads and I am already in love with the pretty colors. The quads contain shades of different finishes such as matte, metallic, etc. Per my observation, at least one metallic shade is there in every quad and some of them even contain all four metallic shades. So if you are a party person you will like these combinations. And they have so much variety for you, I am sure you find many quads as per your taste.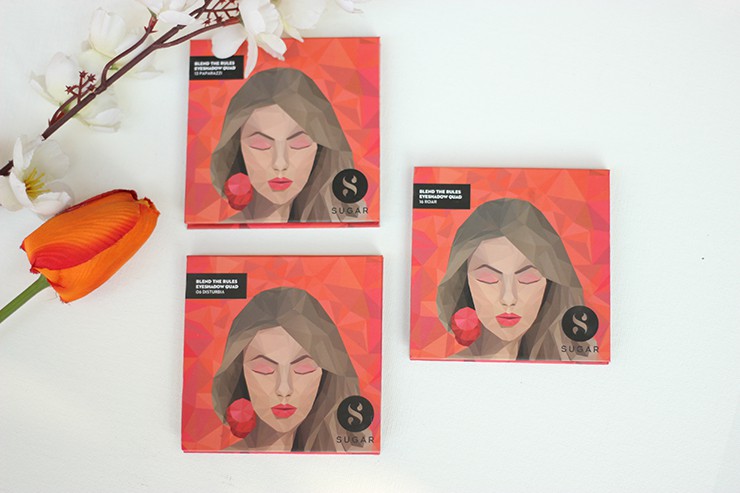 Talking about the pigmentation, I am impressed with the color intensity of these beauties. They are so deeply colorful that even one swipe gives prominent hue of the shade. This comes in your benefit when you have less time at hand and you just need to transfer color to your eyelids in a single swipe. The formula makes them blend easily, giving a smooth transition of colors. As compared to matte shades, the metallic shades are slightly difficult to blend so I prefer to apply them using fingertips. Those ways they become easier to work with. You can also use the sponge applicator to apply metallic shades followed by blending with fingertips.
These eyeshadows are based on a long-wearing formula. They stay intact for a good 7-8 hours without creasing and fading. The only thing that you need to take care of is the fallout, which happens during the application process. So what I do is I do my eye makeup before the base makeup. Those ways it is easier to clean the fallout. But if you prefer doing your base makeup first then clean the fallout using a fluffy brush filled with loose powder. Cleaning job can be taken care of but this fallout will make you run out of these color-pans sooner than later. 🙂
Disturbia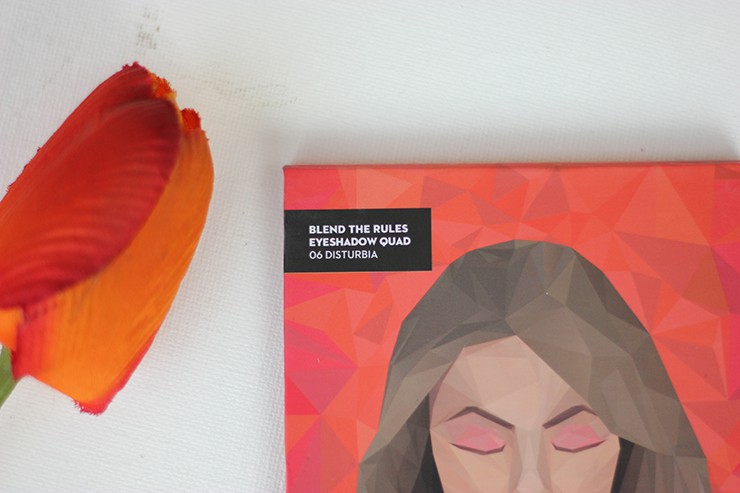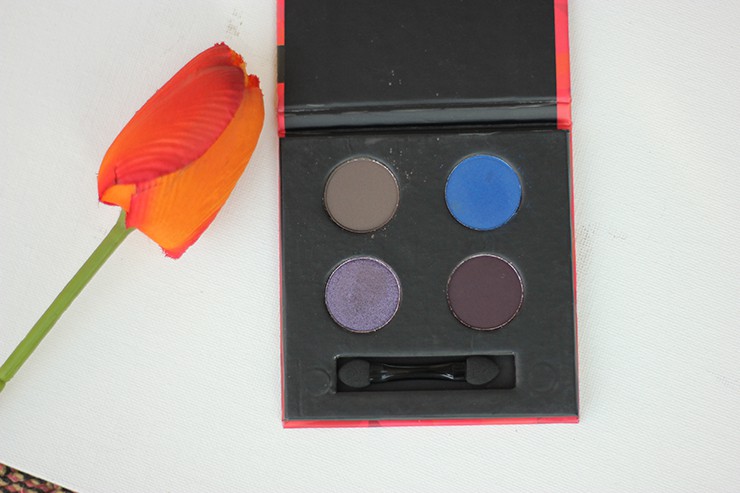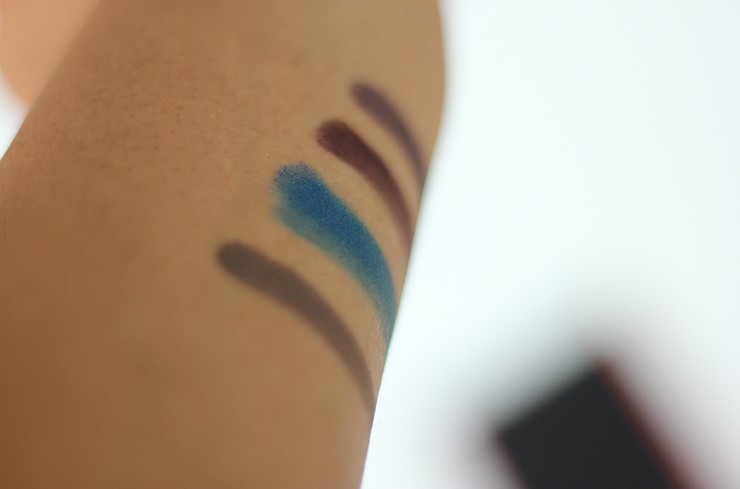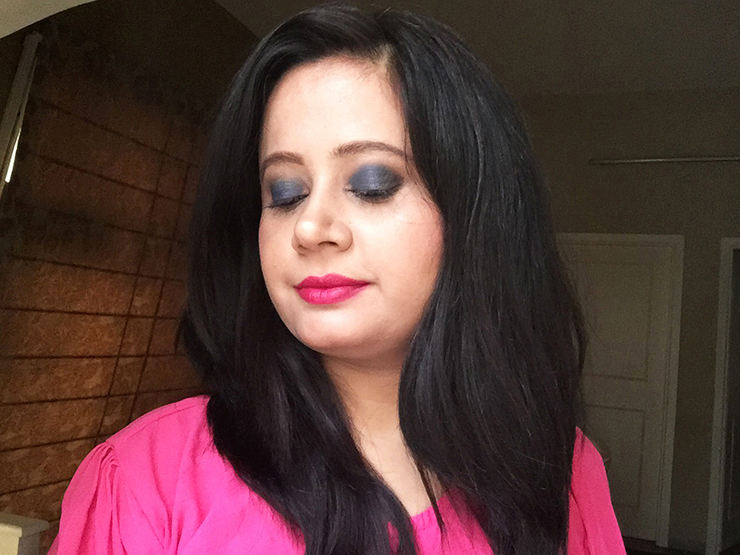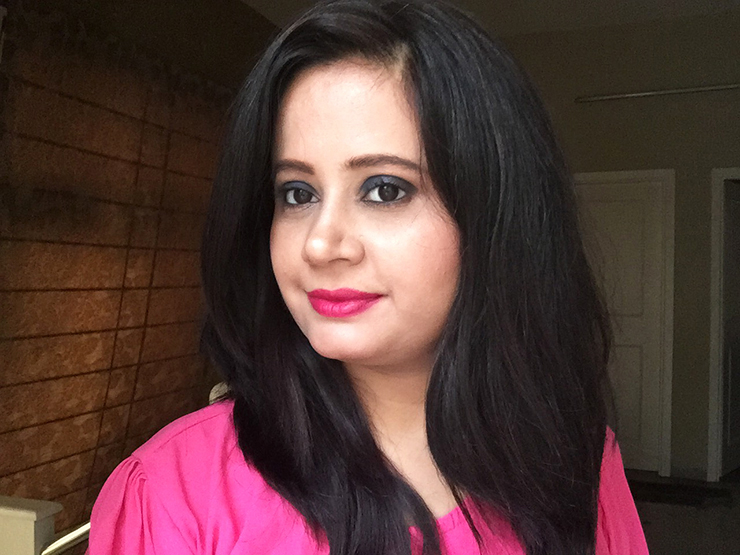 Paparazzi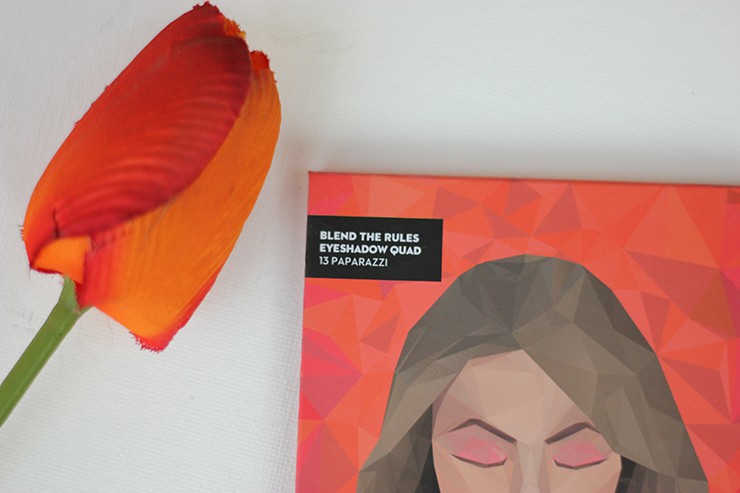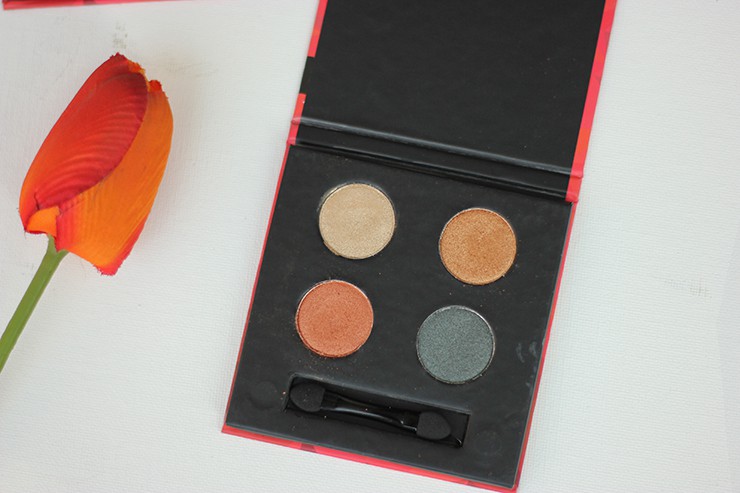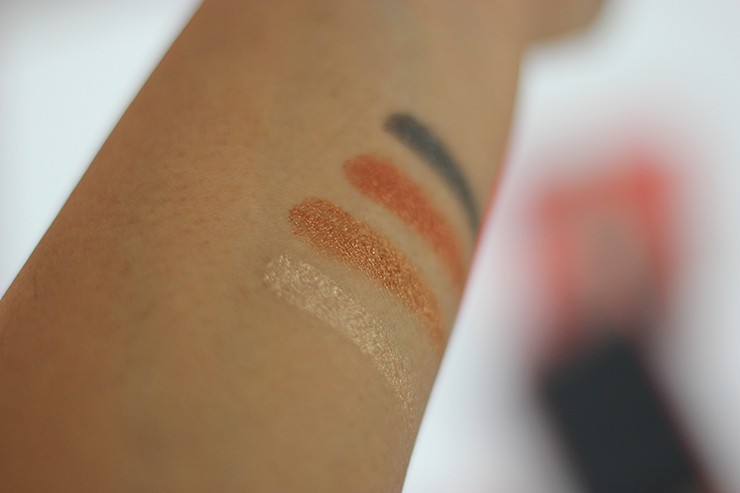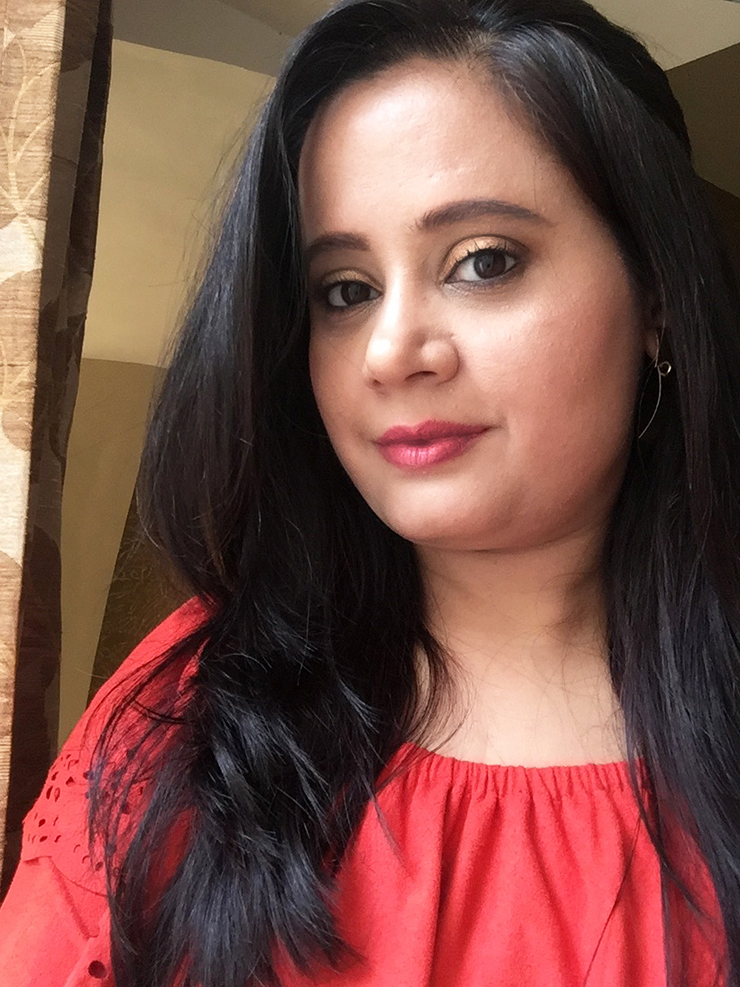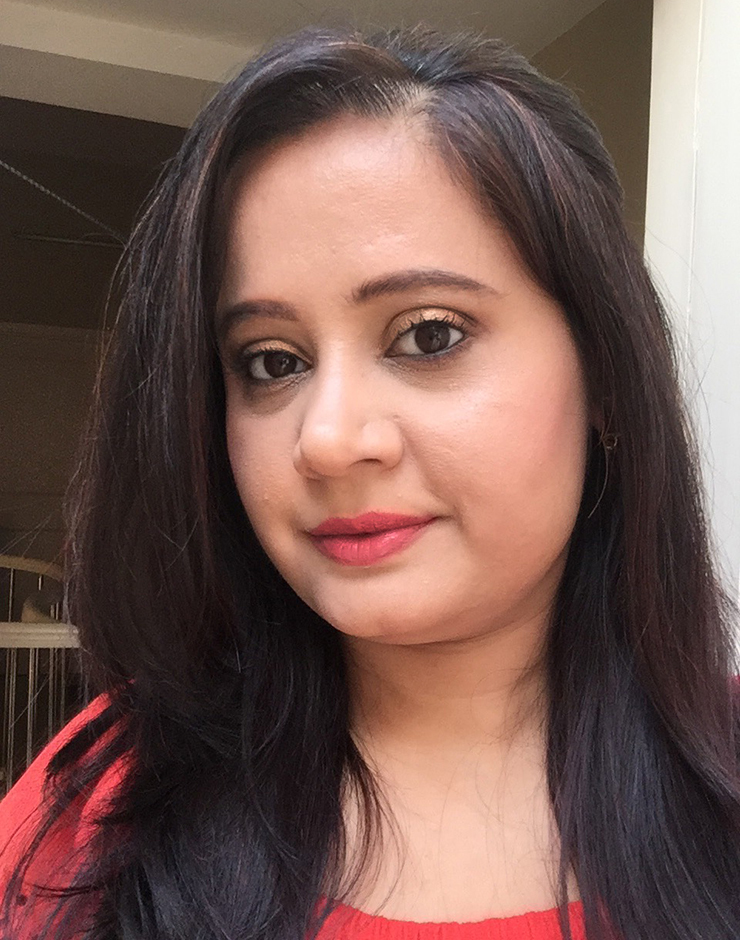 Roar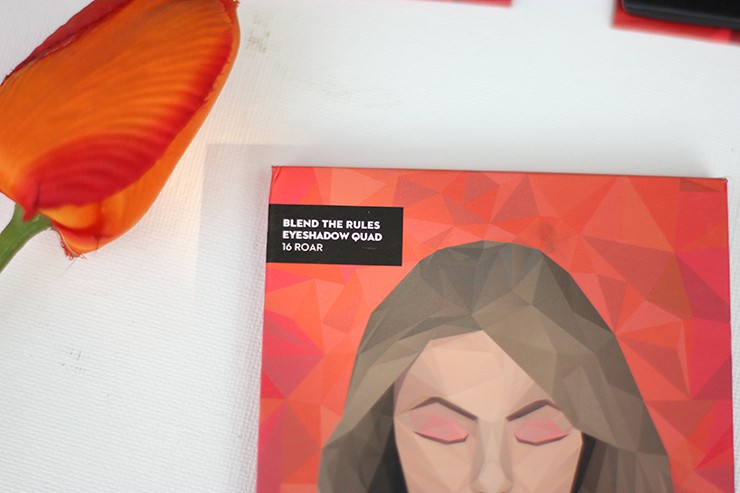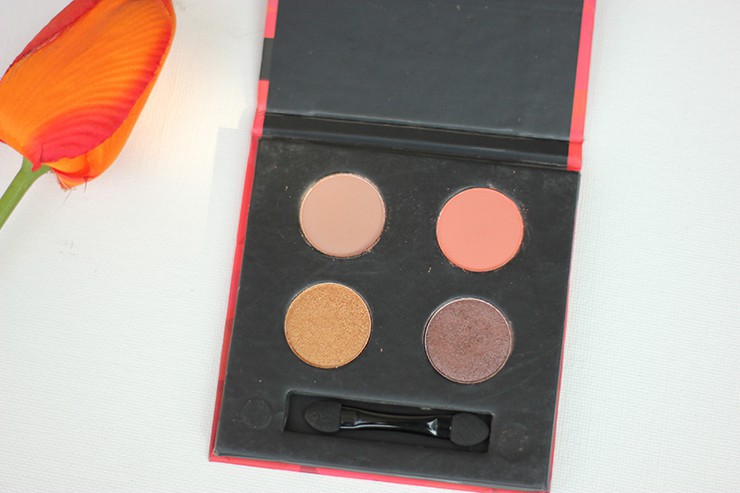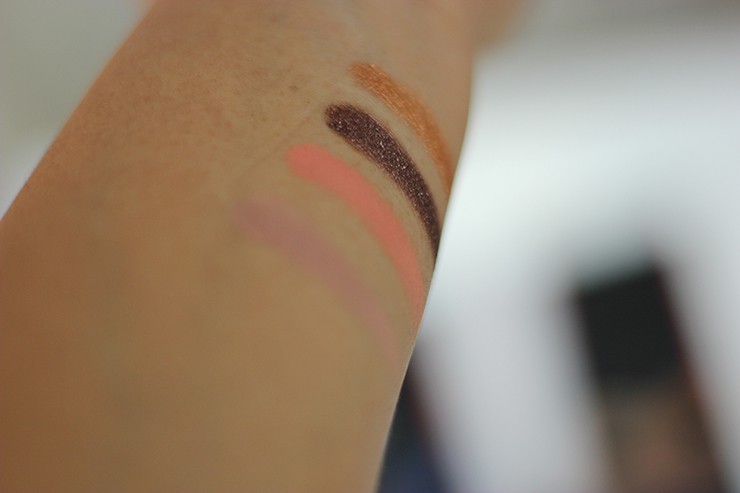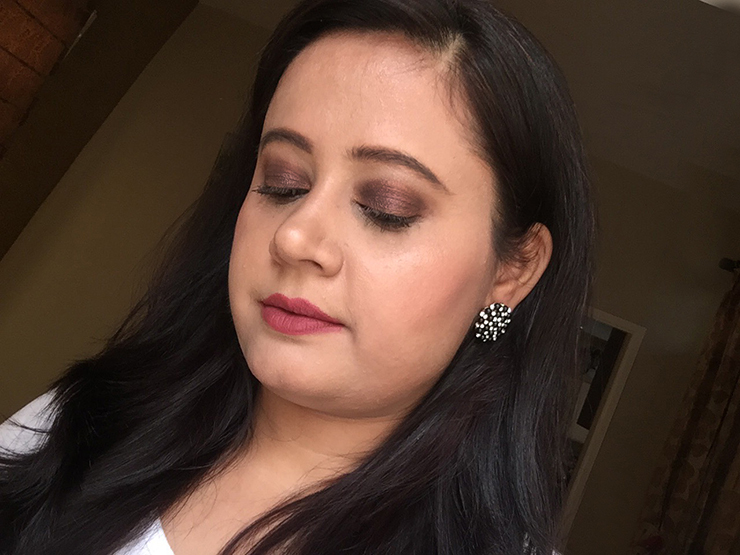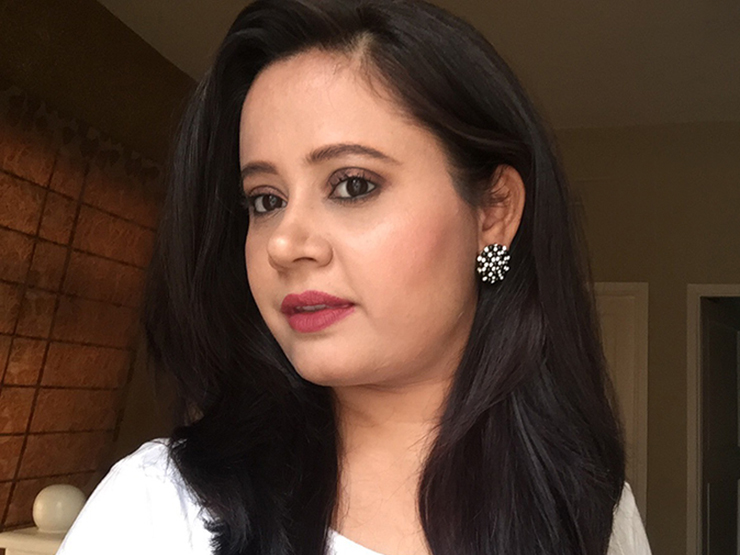 Things I like about 'Sugar Cosmetics Blend The Rules Eyeshadow Quad'
– Intense pigmentation.
– Do not crease.
– 18 quads to choose from.
– Easy to blend.
– Beautiful color combination.
– Good longevity.
Things I do not like about 'Sugar Cosmetics Blend The Rules Eyeshadow Quad'
– Flimsy cardboard packaging.
– Fallout.
Price of 'Sugar Cosmetics Blend The Rules Eyeshadow Quad': Rs 799
BABE Rating: 3.75/5
Final Word: I am amazed to see that Sugar Cosmetics Blend The Rules Eyeshadow Quads are available in 18 striking combinations. This is a lot of variety and would surely be a treat for makeup lovers as everyone will definitely get something as per her liking. The formula is decent too since these colors are intensely pigmented and stay intact for a long time. The packaging is something that should be improved but if I think, if that is kept aside these beauties are difficult to give a miss.
Disclaimer- This is an editorial review. The product is sent by the brand for consideration. However, my review is genuine and I am not being paid for publishing my experience with this product.
You might also like reading these related topics:
ulta3 All About Eyes Eyeshadow Palette Roses Review Swatches
Seasoul Makeup Dual Eyeshadow Dark Purple Light Purple Review Swatches
Luxie Beauty Eyeshadows Pan No 196 202 And 257 Review Swatches, FOTD
Eyeshadows And Makeup Brushes from Luxie Beauty
Luxie Beauty Eyeshadows Pan No 27 And 176 Review Swatches, FOTD
Zoeva Rodeo Belle Eye shadow Palette Contains Beautiful Shades
CoverGirl Eye Enhancers 4 Kit Shadow Blossoms 257 Review, Swatch
CoverGirl Eye Enhancers 3 Kit Shadows Firecracker 100 Review, Swatch
Revlon High Intensity Eyeshadow Palette Blissful Girl Review
Oriflame The One Color Impact Cream Eye Shadow Shimmering Steel Review Swatch
First Glimpse: Oriflame The One Color Impact Cream Eyeshadow Swatches
Oriflame The One Color Impact Cream Eye Shadow Shimmering Steel Review Swatch
Oriflame The ONE Colour Impact Cream Eye Shadow Rose Gold Review Swatch