If you love makeup you would agree with me on the never-ending shopping of makeup products. No matter how many eyeshadow palettes I have, I always jump like a kid when I see new ones making way to my collection. Even when the shades are preexisting the joy of seeing new colors is invincible. This is exactly what happened when Luxie Beauty sent five of their most pretty eyeshadow pans. Though I could not do much with them except swatch(ing) (this is the first thing I do whenever I spot a makeup product) as I was super occupied in my sister's wedding. Now, as I am getting back to the regular routine I have started using a lot of new products. Luxie beauty eyeshadows topped the 'products-to-be-tested' list, and hence here I am with the first review.
What the product says:
Luxie Eye Shadow Collection is formulated with the gentlest ingredients on the face of the planet so your skin can finally do the happy dance! Our hypoallergenic, mineral oil-free and paraben-free eye shadows are infused with vitamins C & E that will condition and protect the lids against environmental assailants. Our eyeshadows are also dermatologist tested and non-comedogenic. Luxie Eye Shadows are the perfect choice for anyone with sensitive skin. From dramatic and intense to soft and subtle, you are sure to find any color to fit your needs. Our eye shadows can be used wet or dry for the finest applications.
Benefits:
• Mineral Oil-Free
• Paraben Free
• Triclosan Free
• Sodium Lauryl Sulface Free
• Gluten Free
• Hypoallergenic
• Vitamin C
• Vitamin E
• Dermatologist Tested
• Non-comedogenic
• Cruelty Free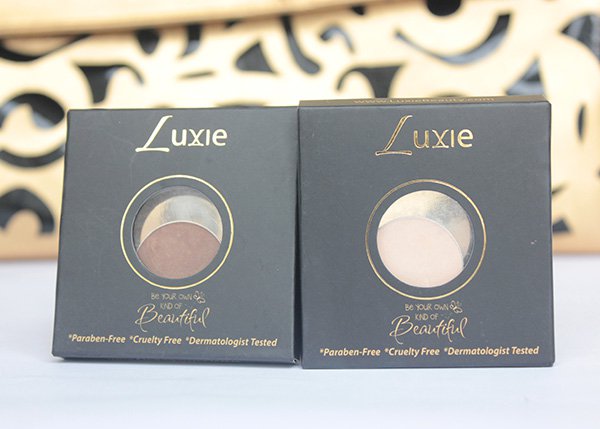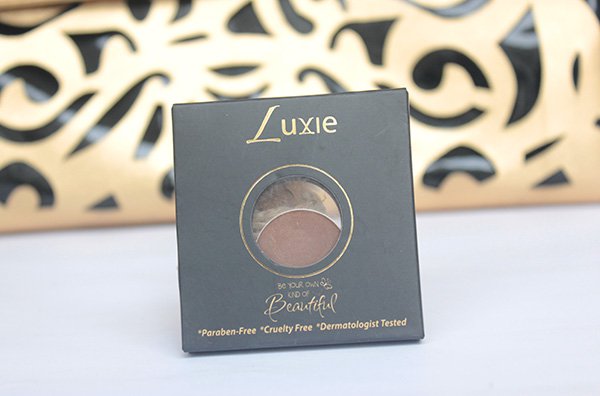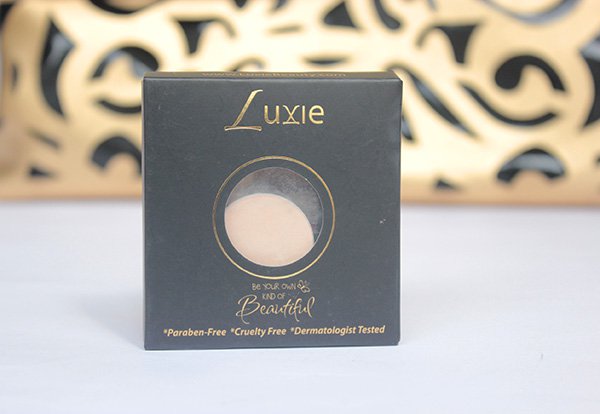 My Take on 'Luxie Beauty Eyeshadows Pan No 27 And 176'
These are the pan eyeshadows housed in plastic covers that are further packed in small paper cases. The black case has a circled cut on the front that is slightly bigger than the size of the pan and thus showcases the eyeshadow. Pan eyeshadows are difficult to travel with as they are prone to damage because of the absence of sturdy case so it is always a good idea to buy eyeshadow organizers to store these pans. You can easily get these organizers (or empty palette) from makeup stores such as Sephora or even on online stores. Luxie beauty also offers such cosmetic organizers.
Luxie beauty eyeshadows do not have a name but number. I feel names make it easier to relate to the colors and choose the right shades of eyeshadows. Sometimes catchy names add more fun while using the eyeshadows. This is a trivial thing as compared to texture, pigmentation and longevity but it can make buyer's job easier.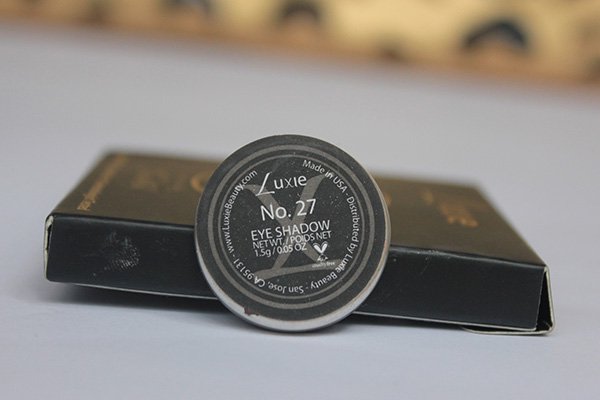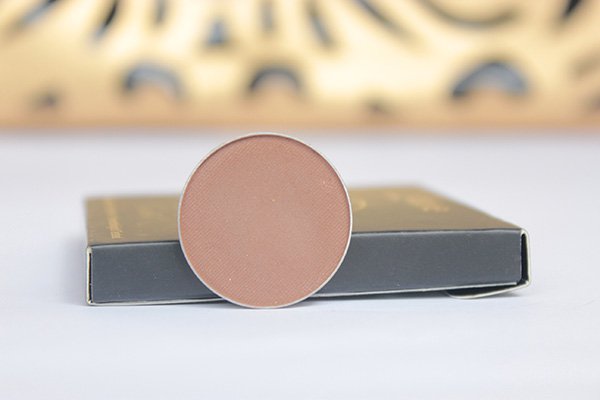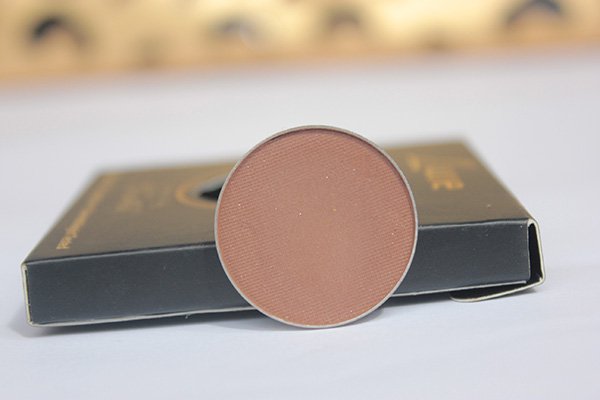 Now coming to the technicalities, these are powder eyeshadows formulated with the safest ingredients that make them hypoallergenic. They have smooth texture which does not at all feel chalky. Pan no 27 is a chocolate brown shade with shimmer. The shimmer density is quite less and not easily visible unless the shade is layered up couple of times. Owing to this I find it quite wearable, this is a nice shade to wear during day time. It can even be worn to professional meetings as it does not give a non-professional look. For Smokey eyes, this shade is quite helpful in darkening the outer V or the crease for that matter. Pan no 176 is a beige matte shade; such shades are for highlighting the brow bone. It is a light shade that can also be used to highlight the inner corner to transform tired looking eyes to an all fresh look.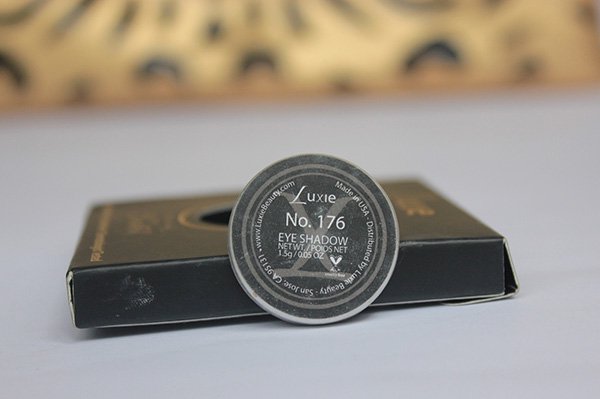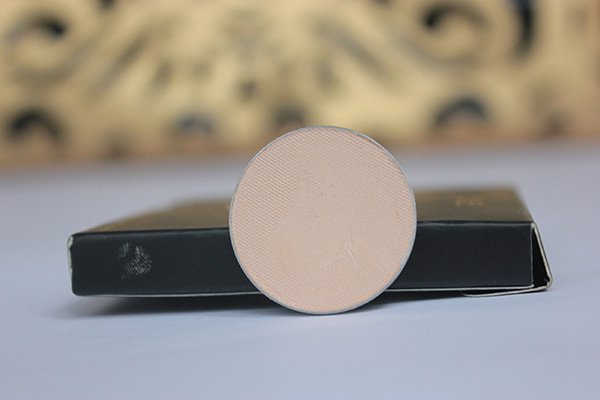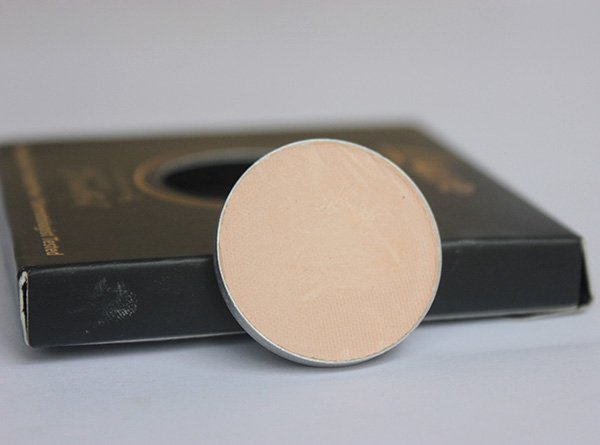 For pigmentation, the brown shade has excellent pigmentation and the easily buildable trait makes it even better. In just one layer it leaves prominent brown color, and to intensify the pigmentation all you need is to pat another layer. As it is a dark and powdery shade I was expecting a lot of fallout but luckily it does not create much mess. Even while you pat or blend the edges it keeps the under eye area pretty clean, whatever minimal fallout it causes can be easily removed using a powder brush. On the contrary, the pigmentation of shade no. 176 is not that impressive. It shows up good on finger tips but upon spreading the intensity reduces manifolds. Though it is also a buildable shade but I could not get the intensity even closer to what I get on the fingertip until I used it wet. If used with a wet brush it gives much better pigmentation but not the best I have seen for such shades. If used on a dry brush it leads to more fallout as compared to a wet brush, so in my opinion this shade is best when used wet.
Brown shade gives smooth non-chalky finish that is easy to blend. As I have said earlier the shimmer particles are not easy to identify, and that gives an opportunity to wear this eyeshadow anytime anyday and if there is need of glitter or shimmer just top up a glittery eyeshadow. Beige shade's finish look satiny and that makes it apt for highlighting. Though it is causes more fallout but that does not make it look chalky.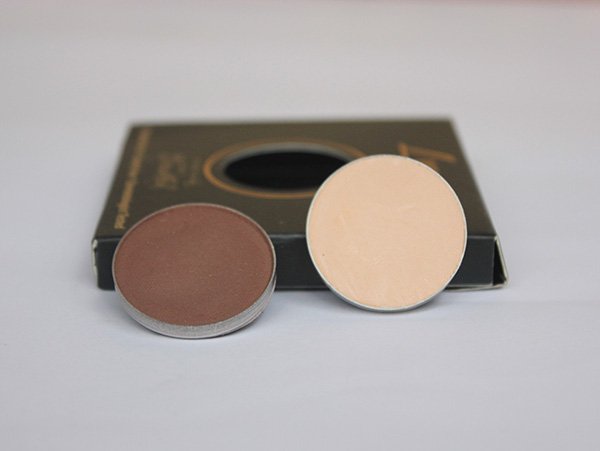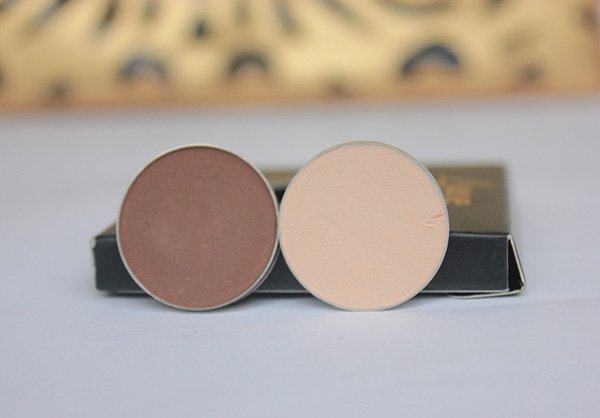 Both the shades have good longevity; they can stay intact without creasing for as long as 5 hours. This duration can be extended further if the eyeshadows are applied on top of a good eye primer. Doing so also increase the pigmentation and lessens the effort required to build shade no 176.
What I like about 'Luxie Beauty Eyeshadows'
Eyeshadow Pan 27
– Excellent pigmentation.
– Easily buildable.
– Less fallout.
– Easy to blend.
– Does not crease.
Eyeshadow Pan 176
– Can be used for brow or inner corner highlighting.
– Buildable pigmentation.
– Does not crease.
– Does not look chalky.
What I do not like about 'Luxie Beauty Eyeshadows'
Eyeshadow Pan 27
– Though it is a shimmer eyeshadow, the particles are not much visible.
Eyeshadow Pan 176
– More fallout
– Pigmentation is quite low.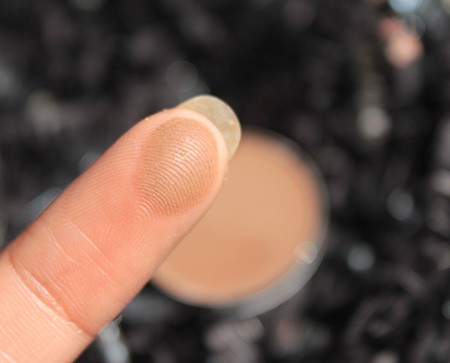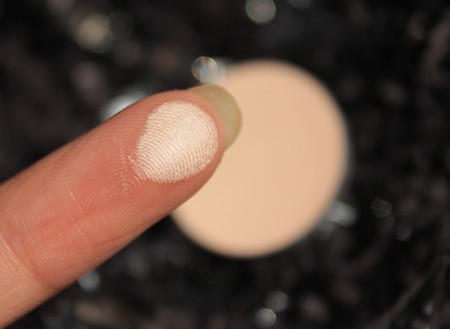 Price of 'Luxie Beauty Eyeshadows Pan No 27 And 176′: USD 6 for 1.5g
Final Word: The pan packaging of Luxie beauty eyeshadows make them compact. In order to travel with pan eyeshadows, it is better to store them in study organizers to avoid damage. My favorite shade out of these two is no 27 as it has good buildable pigmentation with less fallout. It is easy to blend so can be used for smokey eyes as well. On the other side, shade no 176, in comparison, has lesser pigmentation but we can make it work by using a wet brush. Overall, these eyeshadow are safe to use and can be applied wet for a more dramatic look.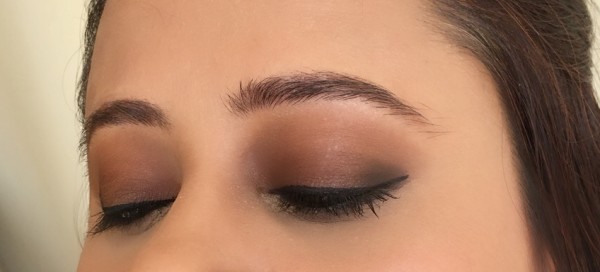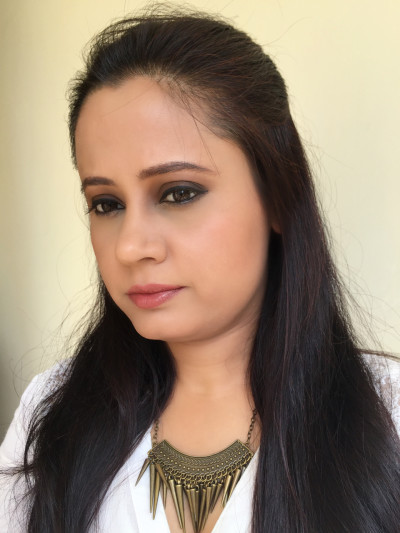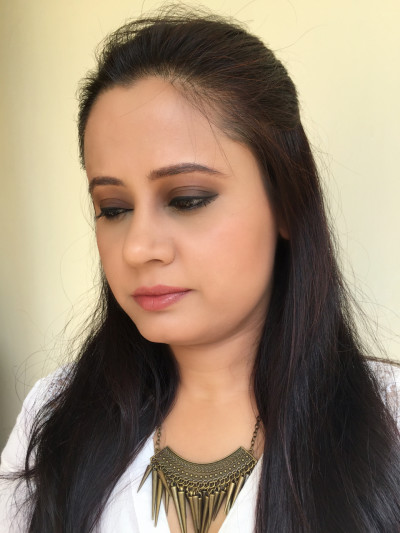 You might also like reading these related topics
Eyeshadows And Makeup Brushes from Luxie Beauty
Luxie Beauty Eyeshadows Pan No 196 202 And 257 Review Swatches, FOTD
Zoeva Rodeo Belle Eye shadow Palette Contains Beautiful Shades
CoverGirl Eye Enhancers 4 Kit Shadow Blossoms 257 Review, Swatch
CoverGirl Eye Enhancers 3 Kit Shadows Firecracker 100 Review, Swatch
Revlon High Intensity Eyeshadow Palette Blissful Girl Review
Oriflame The One Color Impact Cream Eye Shadow Shimmering Steel Review Swatch
First Glimpse: Oriflame The One Color Impact Cream Eyeshadow Swatches
Oriflame The One Color Impact Cream Eye Shadow Shimmering Steel Review Swatch
Oriflame The ONE Colour Impact Cream Eye Shadow Rose Gold Review Swatch