Being a makeup freak, I am never satisfied with my eyeshadow collection. Every time I spot a new palette I just wish to own it someday. Unlike boys, we girls have numerous shades of every basic color and that's the reason we never get contented with whatever we have. After all, life is full of colors, why not make it more colorful with various color palettes. Having said that, I am reviewing three more eye colors from 'Luxie beauty'. Let's go through the review.
What the product says:
Luxie Eye Shadow Collection is formulated with the gentlest ingredients on the face of the planet so your skin can finally do the happy dance! Our hypoallergenic, mineral oil-free and paraben-free eye shadows are infused with vitamins C & E that will condition and protect the lids against environmental assailants. Our eyeshadows are also dermatologist tested and non-comedogenic. Luxie Eye Shadows are the perfect choice for anyone with sensitive skin. From dramatic and intense to soft and subtle, you are sure to find any color to fit your needs. Our eye shadows can be used wet or dry for the finest applications.
Benefits:
• Mineral Oil-Free
• Paraben Free
• Triclosan Free
• Sodium Lauryl Sulface Free
• Gluten Free
• Hypoallergenic
• Vitamin C
• Vitamin E
• Dermatologist Tested
• Non-comedogenic
• Cruelty Free
My Take on 'Luxie Beauty Eyeshadows Pan No 196 202 And 257'
These eyeshadow pans come packed in individual plastic cases that are flimsy but protect the shadows well. You can keep them as they come or buy a separate eyeshadow organizer (an empty palette) to store them at one place. I do not have an eyeshadow organizer so I carry them in their individual cases. The eyeshdows are housed in metal pans, which are sturdy and not at all flexible. The eyeshadows are compressed well and stay intact like that.
Let's talk about eyeshadow pan 257 first. It is a copper(ish) shade with lots of shimmer. The pigmentation is great; you just need a little bit of it to show up on the eyes. It is a buildable shade that gives a metallic finish when layered. The fallout is almost negligible so you do not need to worry about clearing all the mess from under eye area. As far as the longevity is concerned, this frosty shade does not crease for good 5-6 hours. However, if not layered up, it does seem like it has lost the intensity after 6 hours.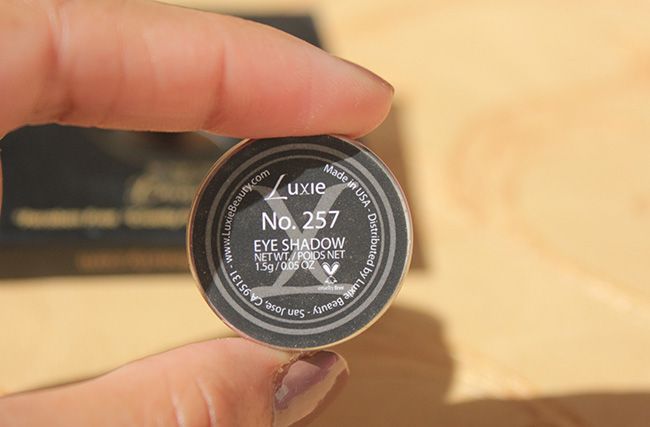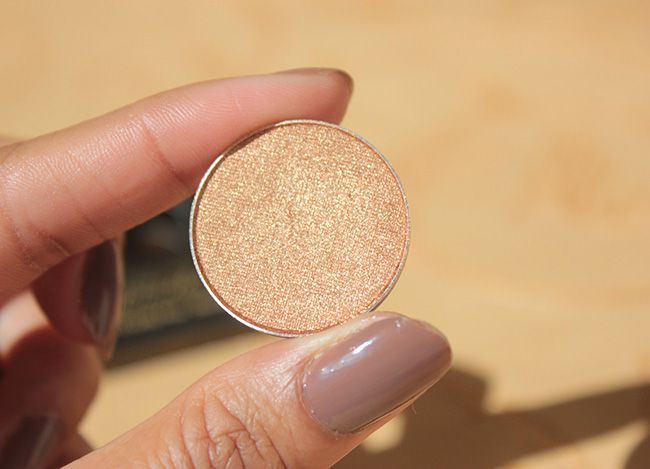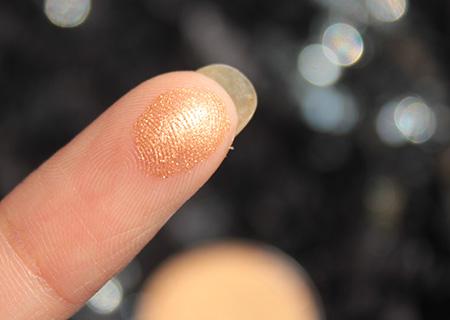 Eyeshadow pan 202 is a flamingo shade or you can say it is a beige shade with pink undertone. The finish is satiny with subtle shimmer. Though it comes up well on the fingertip but I could not get the same intensity on the eye lid. I had applied it over an eye primer still failed to achieve the required pigmentation. It has some fallout as well, so make sure that you tap the brush to get rid of the excess product. Thus, I am not very impressed with its pigmentation but it looks like a really nice color and I wanted it to work well. For the longevity, as the color does not come up well so it fades in 3-4 hours leaving a slight tinge of pink.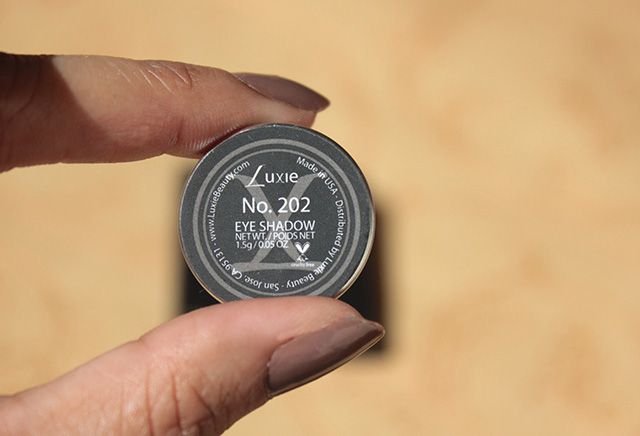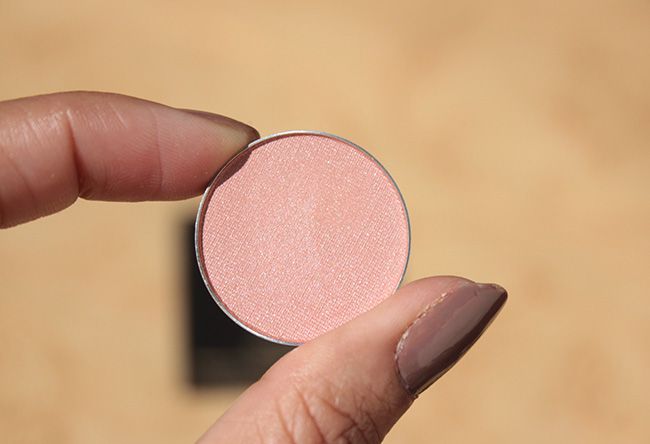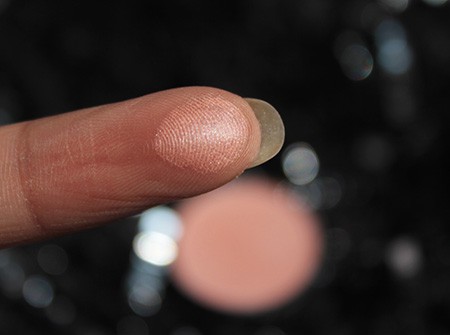 196 is also a satiny eyeshadow. It is a white shade with blue undertone that becomes quite prominent when applied. It has noticeable shimmer in it, and the pigmentation is decent too. I use this shade for highlighting the inner corners only; the blue undertones make it less suitable for brow highlighting. It is a buildable shade with no fallout. The color shows up well even in single layer, but if you want the look to be more dramatic you can build up the intensity.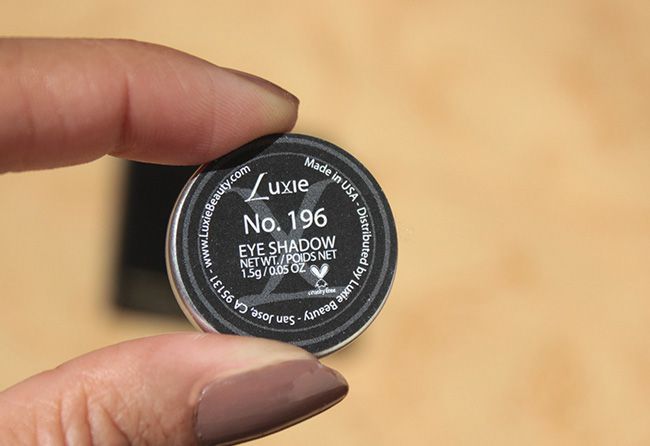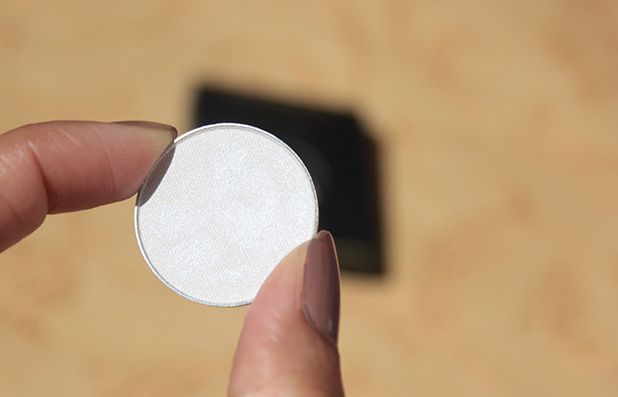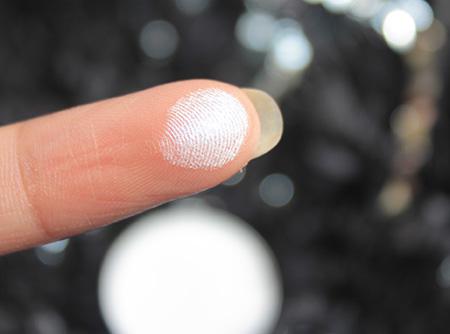 All these are powder eye shadows so they require a primer underneath to come up well. Primer also enhances the staying power and reduces the possibility of creasing. 'Luxie beauty' website states that if you are not satisfied with the intensity you can apply these shadows using a wet brush. That would be appropriate when you have to place the color on eyelid, in case you need to blend the color I would suggest applying them using a dry brush irrespective of how many layers they require to build up the intensity.
Price of 'Luxie Beauty Eyeshadows Pan No 196 202 And 257': Each pan is priced USD 6, and contains 1.5g of product.
Final Word: These are shimmery eyeshadows with satiny finish. I quite like the pigmentation of 196 & 257 pans, pan no 202 is less pigmented but can show up well if used with a wet brush. The minimal fallout and buildable intensity make them a safer bet for those who like to do their eyes after applying the base. The individual cases they are packed in make them easy to carry and store. Overall, I quite like the quality of these powder eyeshadows, and they are worth giving a try.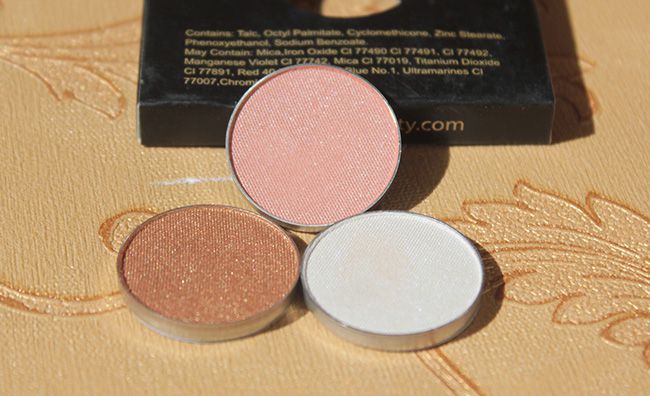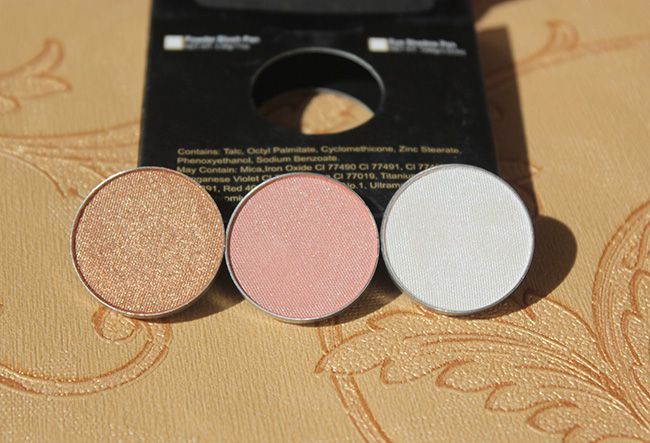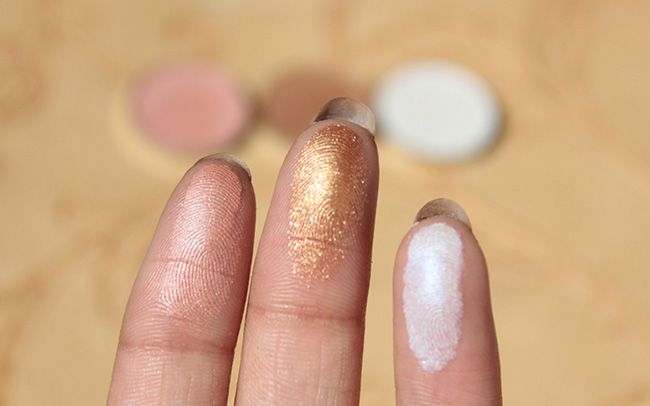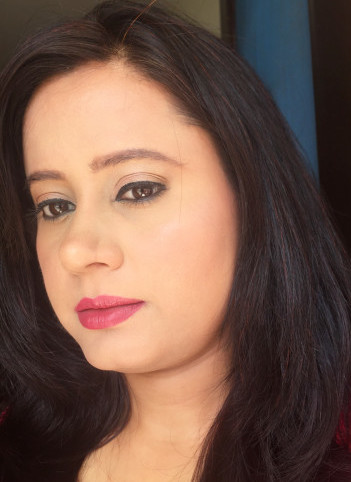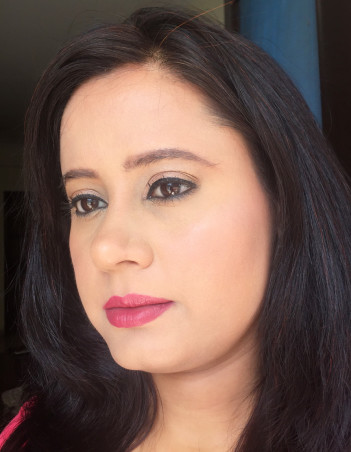 You might also like reading these related topics
Eyeshadows And Makeup Brushes from Luxie Beauty
Luxie Beauty Eyeshadows Pan No 27 And 176 Review Swatches, FOTD
Zoeva Rodeo Belle Eye shadow Palette Contains Beautiful Shades
CoverGirl Eye Enhancers 4 Kit Shadow Blossoms 257 Review, Swatch
CoverGirl Eye Enhancers 3 Kit Shadows Firecracker 100 Review, Swatch
Revlon High Intensity Eyeshadow Palette Blissful Girl Review
Oriflame The One Color Impact Cream Eye Shadow Shimmering Steel Review Swatch
First Glimpse: Oriflame The One Color Impact Cream Eyeshadow Swatches
Oriflame The One Color Impact Cream Eye Shadow Shimmering Steel Review Swatch
Oriflame The ONE Colour Impact Cream Eye Shadow Rose Gold Review Swatch