Hi everyone, hope you are doing well. My today's post is about eye liners. I love using colored eyeliners and when those can be used on the brows & lips as well they become double-triple treat. A few weeks back I have got 6 colored eye liners from "Pencil Me In Cosmetics" brand. This is USA based brands that exclusively makes colored eye liners. To know how I found these eye liners, keep on reading.
What the product says
All of the shades were custom created to be unique and not replicate the ordinary shades in the market place. The pencil barrels are painted to exactly match the core color. "pencil me in" eye accent eyeliner pencils are considered the new "green" cosmetic because all shades contain anti-oxidants and vitamins which help to protect the eye area from daily exposure to destructive elements. "pencil me in" eye accent pencils keep their color true and last for hours. Every "pencil me in" eye accent pencil can be applied above and below your eye to achieve a natural or dramatic effect & to enhance both day and evening looks.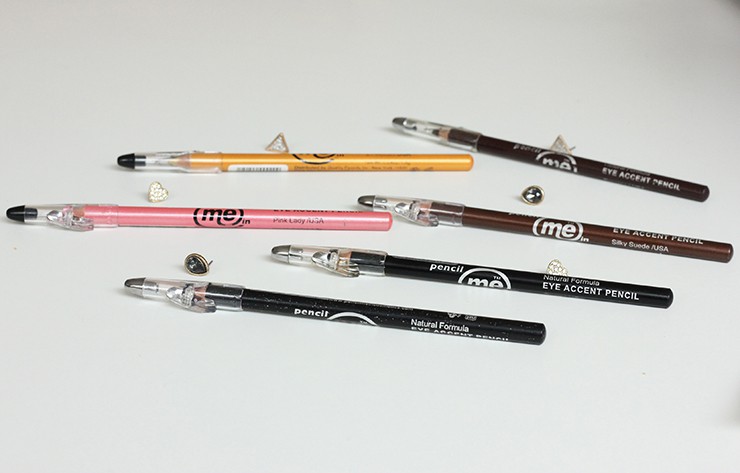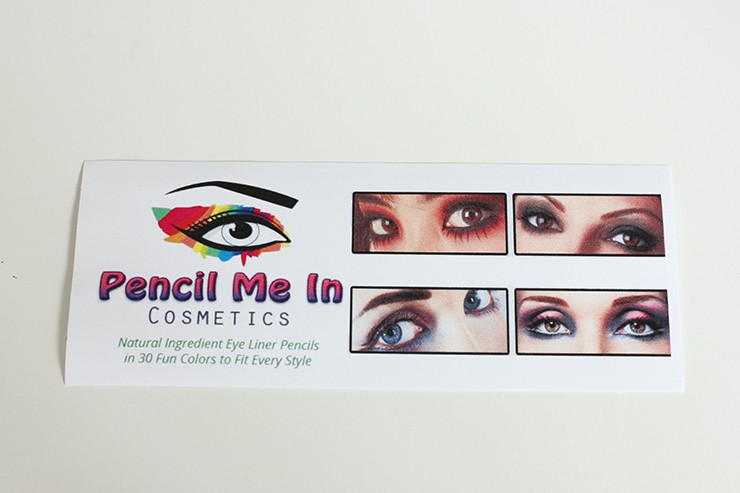 My take on 'Pencil Me In Cosmetics Eye Liner'
I got these 6 eyeliners packed in a transparent plastic paper just like you would get a pack of sketch colors. The eyeliners were again individually packed with a tight plastic paper. Overall, the packaging was nice and the pencils were sealed properly to avoid any damage.
As I have said earlier 'Pencil me in cosmetics' make just eye liners. They have 30 colored eyeliners to choose from, and these are a mix of different finishes. The shades range from vivid purple to frosted shades of blue and green to metallic bronze to subtle glitter. The variety of these shades is so huge that people from all ages will definitely get something suitable and of their liking. Even matte lovers will find a number of shades of their choice. For those who like glitter in their eyeliners won't be disappointed as well.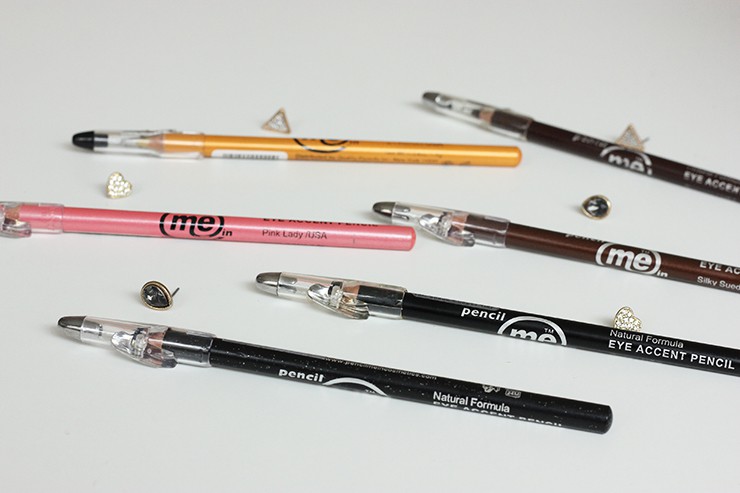 About the make, these are not retractable pencils. In fact, each pencil has its' own built-in sharpener in the cap that omits the need of carrying an extra sharpener. If I have to carry a separate sharpener there is a high probability that I will forget to put it in my handbag and will have to do the job with a flat pencil, which of course will not give the best result. So it is good for lazy people like me that each of these pencils carries its' own built-in sharpener.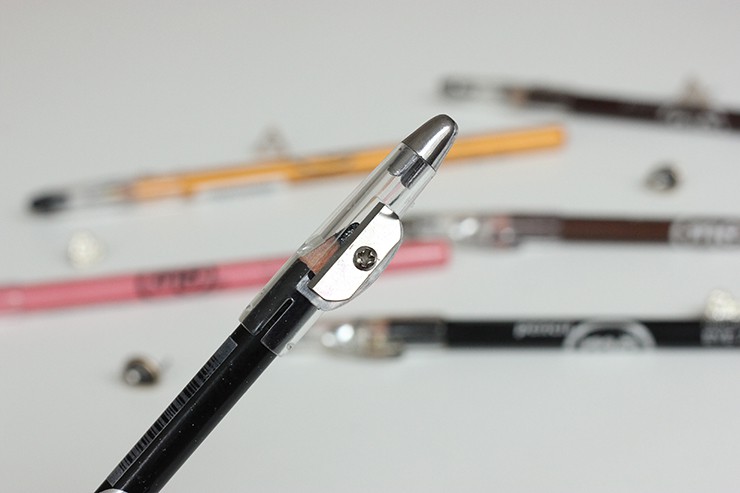 These eyeliners do not contain harmful ingredients of the kind of petroleum, paraben or gluten. And, I think that's why they do not hurt the eyes or cause any irritation. Even when I apply them on my lower lash line they feel quite comfortable. The only thing I take care of while lining my eyes is to ensure that the tip is not too pointed. If it is pointed there are chances that it will poke into the skin causing discomfort. So I slightly flatten the tip before lining the eyes.
For the pigmentation, it is different for all shades. The darker shades such as Onyx are more pigmented than the lighter ones and require less number of swipes. I have got the following six shades, and you can check out their pigmentation on the swatch picture below.
1) Jet sparks eye pencil
2) ONYX eye pencil
3) Silky suede eye pencil
4) Brownie eye pencil
5) 24 Karat eye pencil
6) Pink lady eye pencil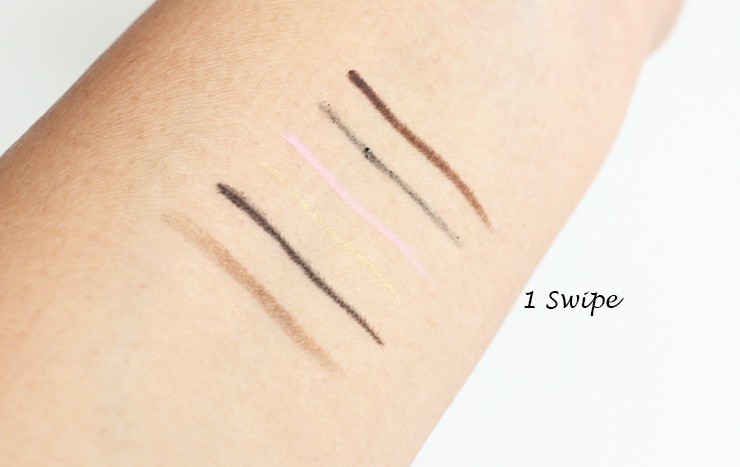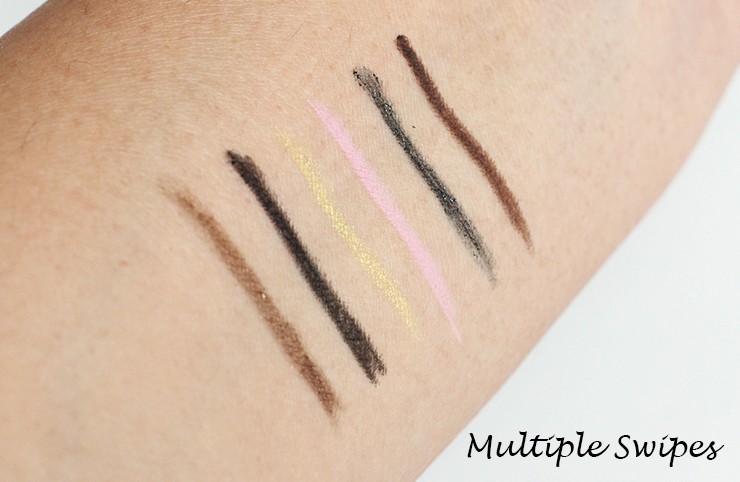 After multiple swipes, they come well on the skin. The formula is nice as it makes the pencils easily glide on the skin, without any tug-of-war. Well, all these shades are pretty and some of them have multi usage. Brownie can be used to fill the brows and pink lady can be used to line the lips. Silky Suede is pretty brown shade with sparkles in it. Though I am not impressed with its pigmentation as I have to swipe to multiple times to make it pop up but the effort is worth it. Onyx is a jet black shade that can be used on the upper lash line as liner and on the waterline as kohl. Jet sparks is a sparkling version of Onyx. Of all the shades I have got 24 Karat has the lowest pigmentation and I am glad that I do not use such shades often as well.
As far as the longevity is concerned, these pencils stay put for about 2-3 hours after which they start smudging. The lasting power is not great but the fact that they smudge easily make them a good option for smokey eyes. I can create various looks using the different shades, and as smudging won't require effort so these can be blended easily as well.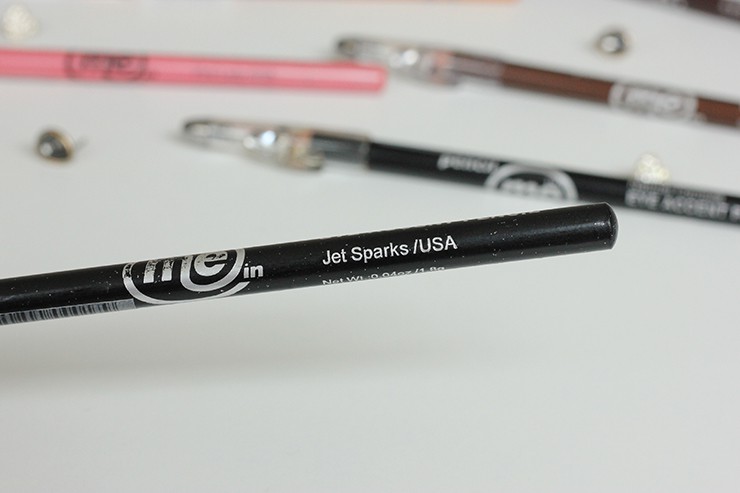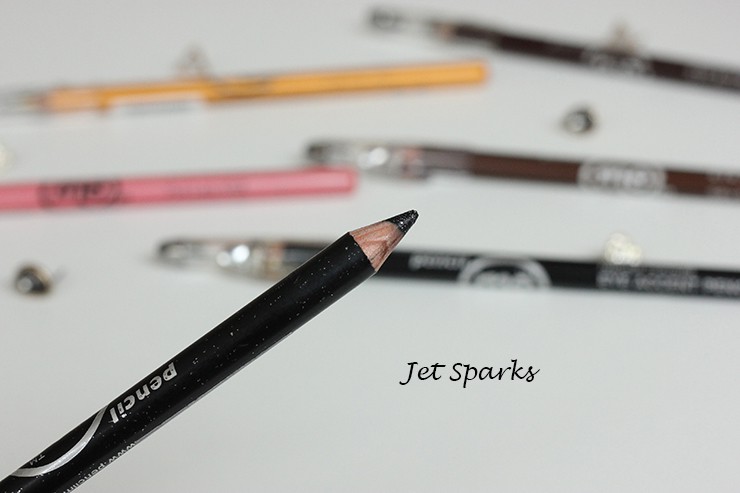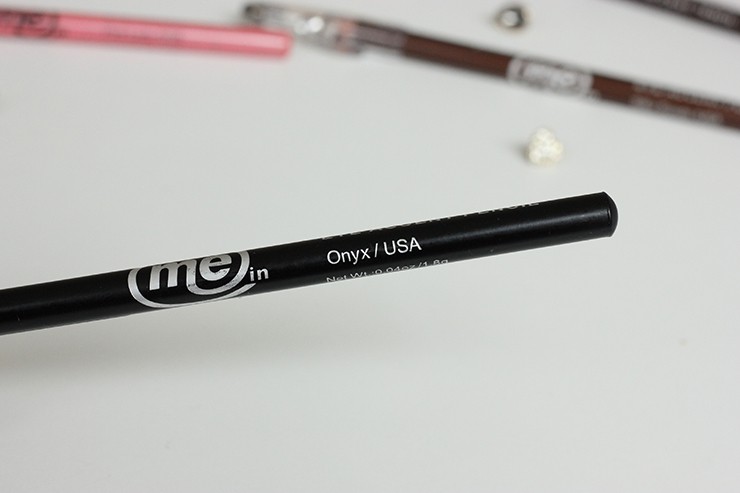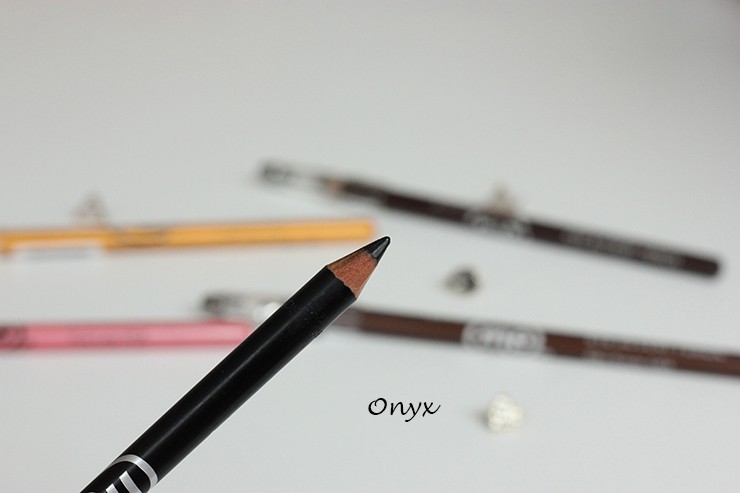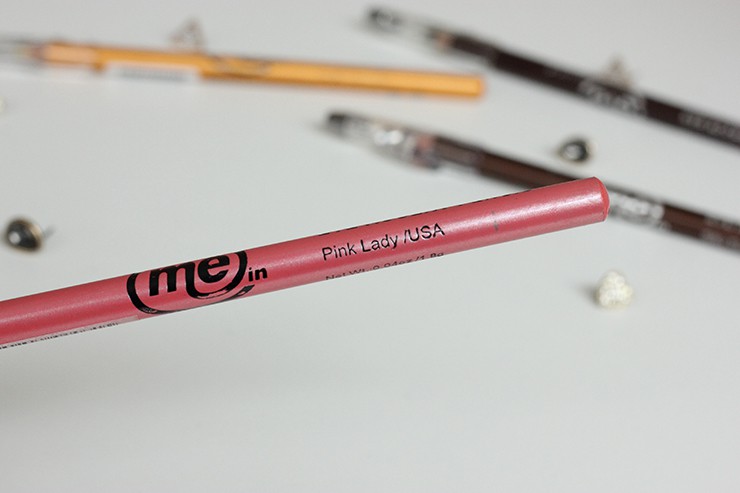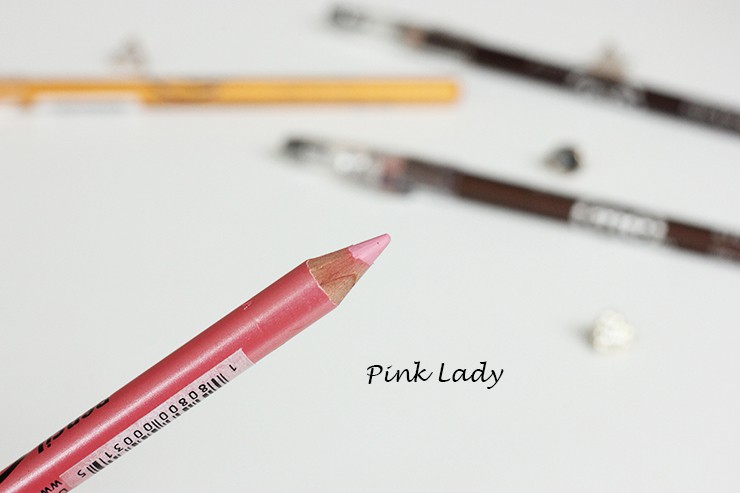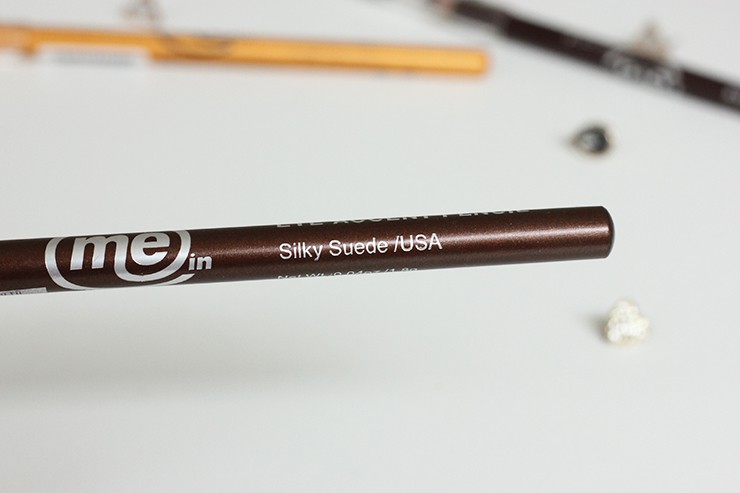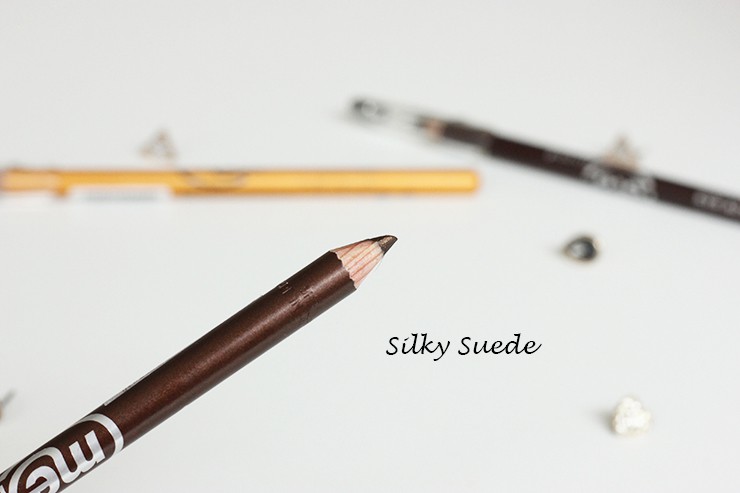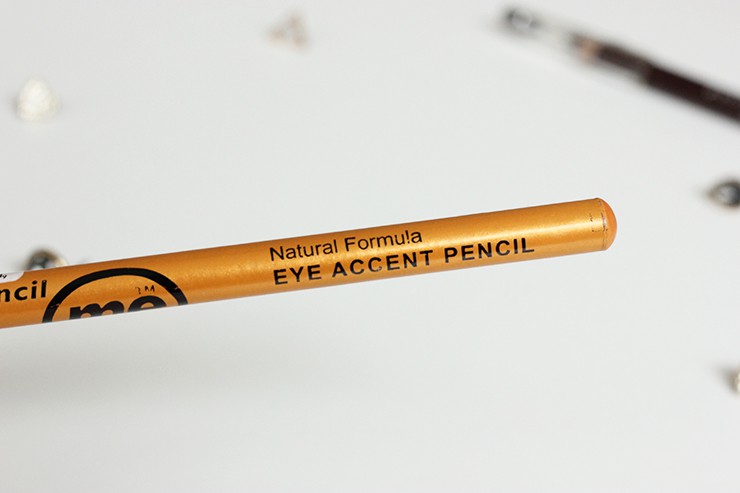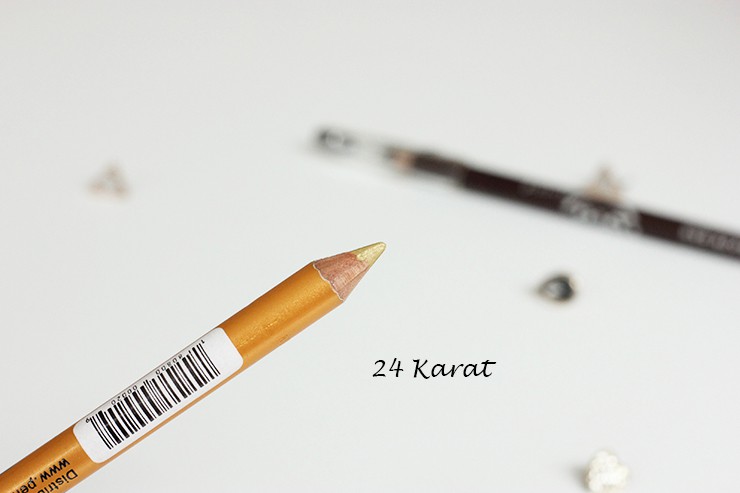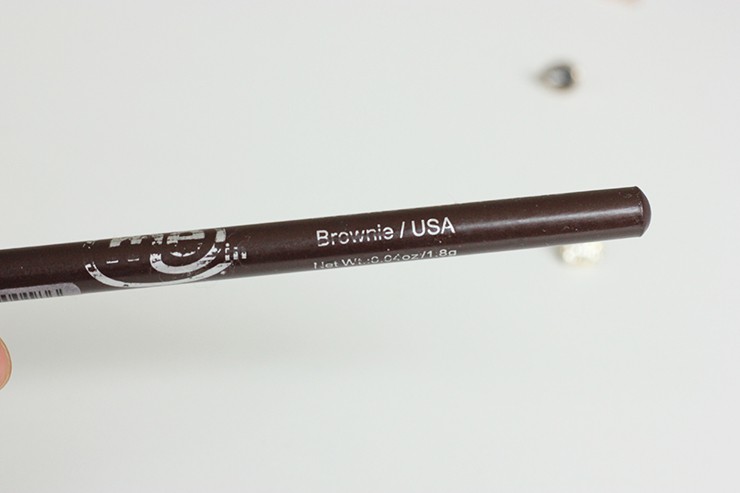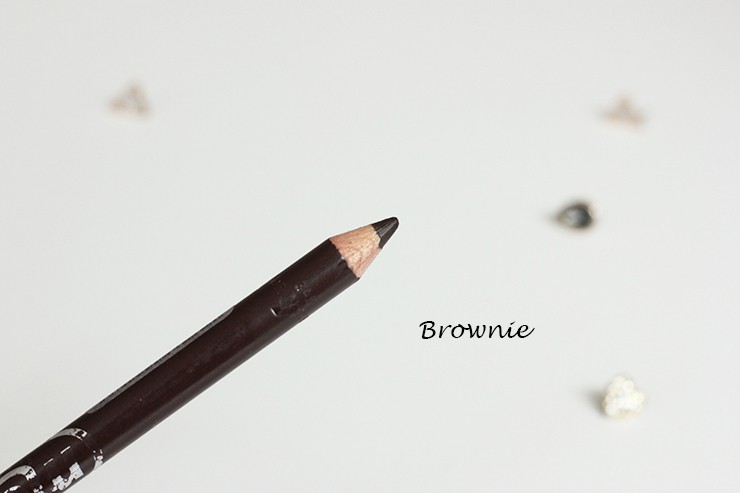 Things I like about 'Pencil Me In Cosmetics Eye Liner'
– All the pencils are color coded to reflect their proper shade.
– Comes with an inbuilt sharpener.
– Available in 30 beautiful colors.
– Formulated for matte and shimmery finishes.
– Soft texture that does not irritate the eyes.
– Since the shade variety is huge some of the colors can be used for brows and as lip liners.
– Some of the shades are good for smokey eye look.
Things I do not like about 'Pencil Me In Cosmetics Eye Liner'
– Pigmentation could have been better.
– Smudges easily.
– Not long-lasting.
Price of 'Pencil Me In Cosmetics Eye Liner'- Each pencil is priced USD 6.99.
BABE Rating- 3.5/5
Final Word- Overall, I like the variety of these shades and their different formulas. No matter to what age, race, religion you belong to you will definitely get something of your choice here. As far as the availability is concerned, these pencils can be bought directly from the Pencil Me In Cosmetics website or from their stores in the USA. You can get a list of the store from their website.
Disclaimer- This is an editorial review. The product is sent by the brand for consideration. However, my review is genuine and I am not being paid for publishing my experience with this product.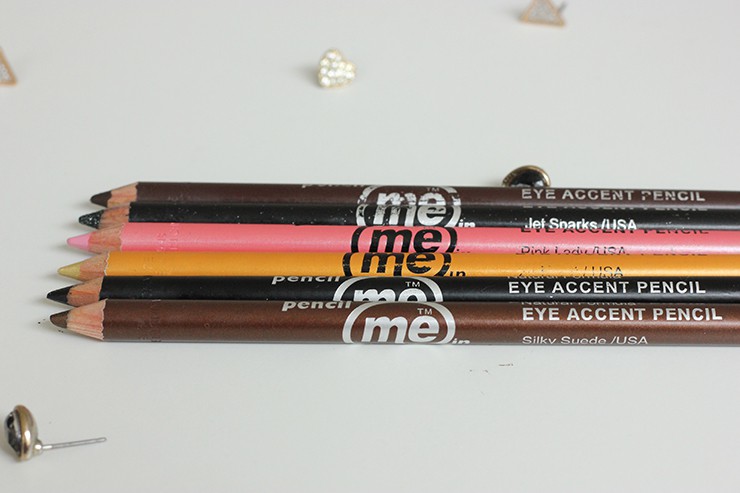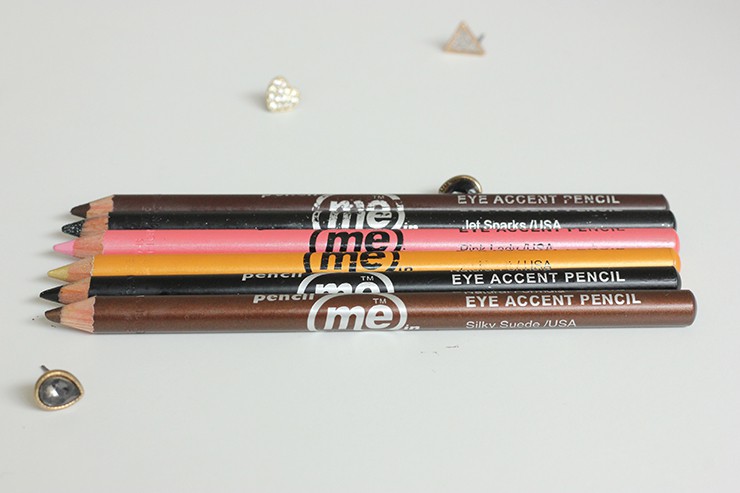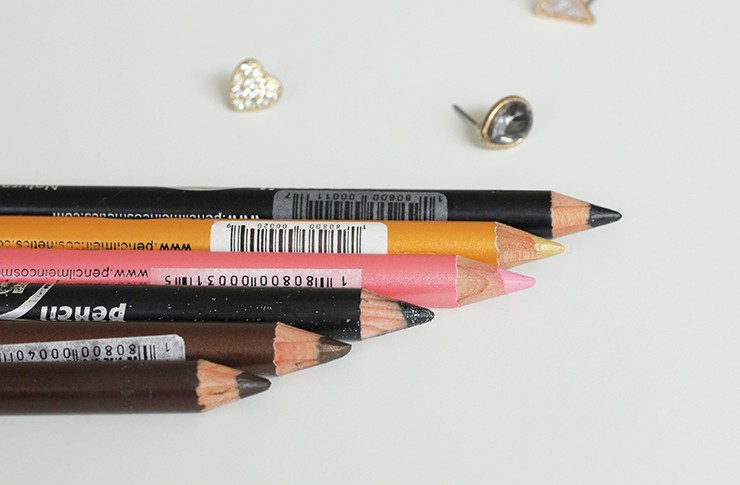 You might also like reading these related topics
Maybelline The Colossal Kohl Jewelled Jade Review Swatches
Maybelline Eyestudio Vivid and Smooth Eye Liner in Ocean Blue Review
L'Oreal Infallible Silkissime Eyeliner Silver Review Swatches
L'Oreal Paris Infallible Silkissime Eyeliner Pure Purple Review Photos Swatches
L'Oreal Paris Infallible Silkissime Eyeliner Gold Review Photos Swatches
Catrice Longlasting Eye Pencil Waterproof 060 Moss Undercover Review Swatches
Wet n Wild Coloricon Kohl Eyeliner Calling Your Buff Review Swatch
NYX Auto Eye Pencil Sapphire Review Swatches
Mac Technakohl Liner Eye-Liner Kajal Graphblack Review