Hey beautiful ladies,
So, today I decided to review one of my staple makeup products, and that is an eye pencil. As we all know black eye pencils are literally our go-to products of all times. A single swipe of black kohl gives life to the eyes but then it is not necessary that black kohl will compliment every makeup look, in fact using black kohl all the time can actually get monotonous as you cannot experiment much with it. And makeup is all about experimentation- isn't it ladies? So keeping that in mind I am going to review this Wet n Wild Coloricon Kohl Eyeliner In Shade Calling Your Buff. Its shade number is E607A.
What The Product Says:
Promotes 12-Hour Wear Rich, Hyper-Pigmented Smooth Color Extremely Versatile to Create Any Look Without Smudging These 12-hour, longwearing liners have rich, hyper-pigmented color, an oh-so-smooth, oh-so-creamy application, and are unbelievably versatile to create any look you want.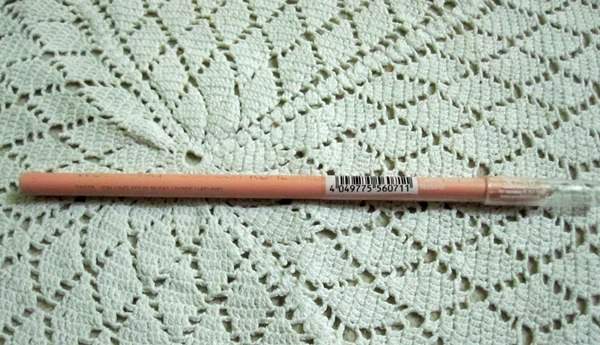 My Take on 'Wet n Wild Coloricon Kohl Eyeliner Calling Your Buff'
This range is actually a revamped version of previous eyeliners from 'Wet n Wild' brand. The range claims to be better than previous ranges in so many ways. This particular shade CALLING YOUR BUFF is pale beige shade which means it has very neutral undertone to it. I have been looking for a beige shade for a long time now, and when I saw this product I knew I had to buy it.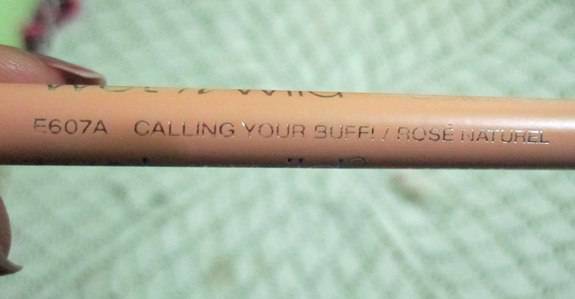 These eyeliners were launched in last February, and I was able to get my hands on this one after a really long time. I have bought this from an online store as it is hard to get 'Wet n Wild' products from offline stores in India yet. Anyhow, moving on to the product this pencil is quite sleek and long, in fact I find it longer than other eye/lip pencils that I own. It comes with a transparent plastic cap that fits perfectly to the pencil and does not come off easily. I have carried it in my handbag so many times, and the cap stayed intact. Plus, this cap saves the product from drying, giving a soft tip to work with. The pencil is completely color coded, so every time I have to use this beige eyeliner I can easily spot this pencil in the hocus pocus of my eye pencil stash.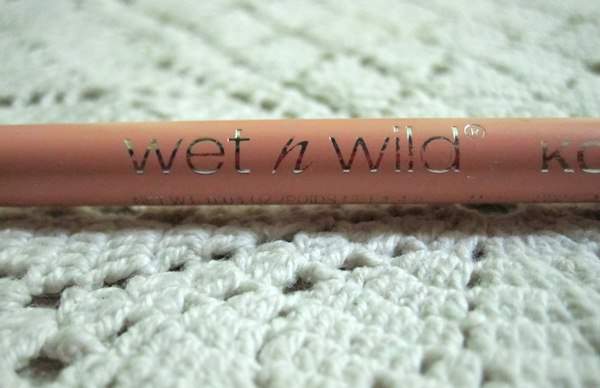 Now, coming on to the best part the consistency of the product. It is really creamy and smooth as claimed by the company. In my opinion, the creamy texture is because of the waxes, petrolatum and oils that are used in its formula. Owing to the soft texture, it glides like a dream onto the eyelids without any sort of tugging or hurting the eyelids.
I personally like to use it on my waterline for that open-eyed doll like look. And oh boy! It just opens up my eyes like anything and makes them look bigger. And it really does stay on the waterline even though it so creamy and smooth. It stays for up to 5 hours on the lids without any sort of primer. The staying power is same on the waterline as well, and it does not even cause any sort of irritation to my sensitive eyes.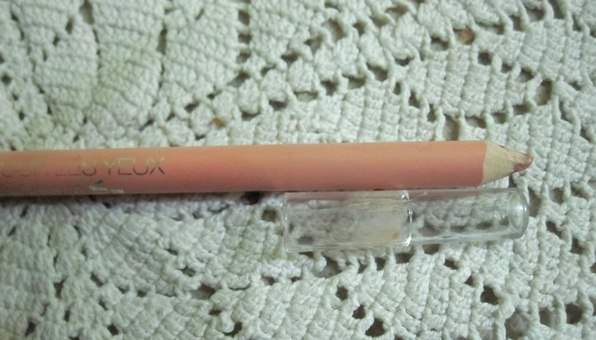 This is really a versatile color in my opinion as you can also use it to highlight the brow area and cupids bow. Plus, because of it is non-shimmery matte finish you it can be used to prime the eyelids before starting off with eye makeup. Thus, it is multi-purpose eyeliner. The only con I believe is sharpening the product but then it is so long that it might just last you for a life time (kidding!)
I never understand how does 'Wet n Wild' manages to deliver such good products at reasonable prices! A big thumps up for that!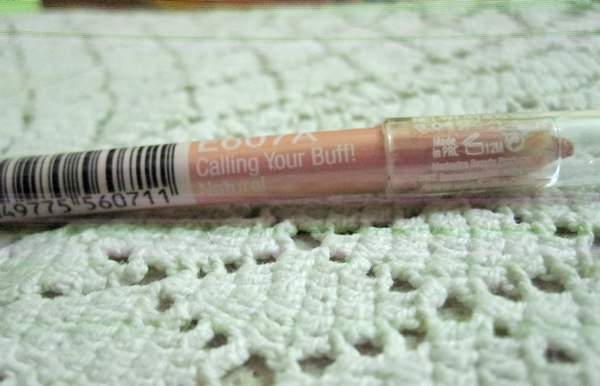 What I like about 'Wet n Wild Coloricon Kohl Eyeliner Calling Your Buff'
– Glides on smoothly without tugging.
– Available in 12 shades.
– Stays for up to 5 hours.
– Can be used on the waterline.
– No weird smell.
– Affordable.
– Will last for a long time.
– Great pigmentation.
– Multi-purpose usage.
– Good staying power.
What I do not like about 'Wet n Wild Coloricon Kohl Eyeliner Calling Your Buff'
– Sharpening the product but then it doesn't require regular sharpening and I personally don't mind to sharpen it.
– Availability! 'Wet n wild' – do you hear it? Can please launch your products in India??!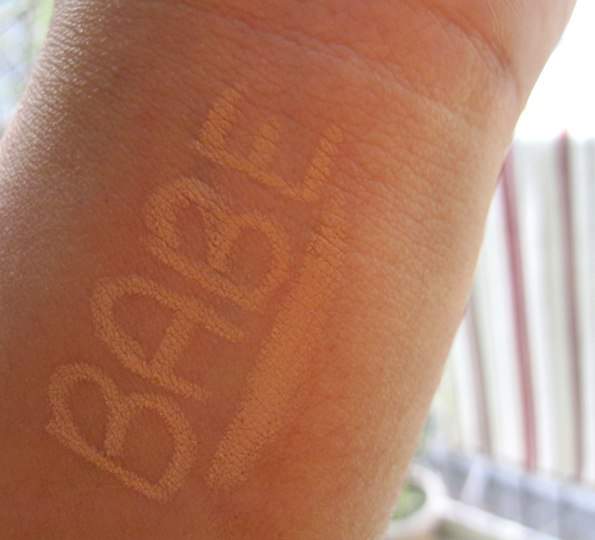 Price of 'Wet n Wild Coloricon Kohl Eyeliner Calling Your Buff': Rs 120
Ingredients of ''Wet n Wild Coloricon Kohl Eyeliner Calling Your Buff'
Beeswax/Cire d'abeille, Copernicia Cerifera (Carnauba) Wax/Cire de carnauba, Ceresin, Petrolatum, Ricinus Communis (Castor) Seed Oil, Phenoxyethanol, Sorbic Acid, Titanium Dioxide/CI 77891, Yellow 5 Lake/CI 19140, Iron Oxides/CI 77491, CI 77492, CI 77499
BABE Rating: 5/5 the product deserves it!
Final Word: If you like beige color or need one then this should be your next purchase. This is really a versatile color and amazing quality at an affordable price. Glides on like a dream and really does enhance the eye makeup. I really like this shade and its formula. The staying power is awesome and I must say the quality that Wet n Wild delivers at such a reasonable price is unbeatable!
Author: Veena Singh
You might also like reading these related topics
NYX Auto Eye Pencil Sapphire Review Swatches
Maybelline Eyestudio Vivid and Smooth Eye Liner in Ocean Blue Review
Mac Technakohl Liner Eye-Liner Kajal Graphblack Review