I have oily acne prone skin that breaks out if I happen to use a wrong product. Contrary to my skin type, I love trying new face washes and the current one I am trying is Organic Harvest Activ Masseuscious Damage Control Cleanser. This cleanser has a unique packaging so I have been wanting to try it for a long time. Now, since I am using it for good 4 weeks I think it is time to share the review with you guys. Let's go through it.
What the product says
Get rid of dirt, pollution and harmful chemicals from your skin pores in a flick! The gentle and non-greasy range of cleansing milk not only imparts skin clarifying results but also balances the skin pH for a well-nourished and healthy skin. Rejoice your natural beauty sans make-up!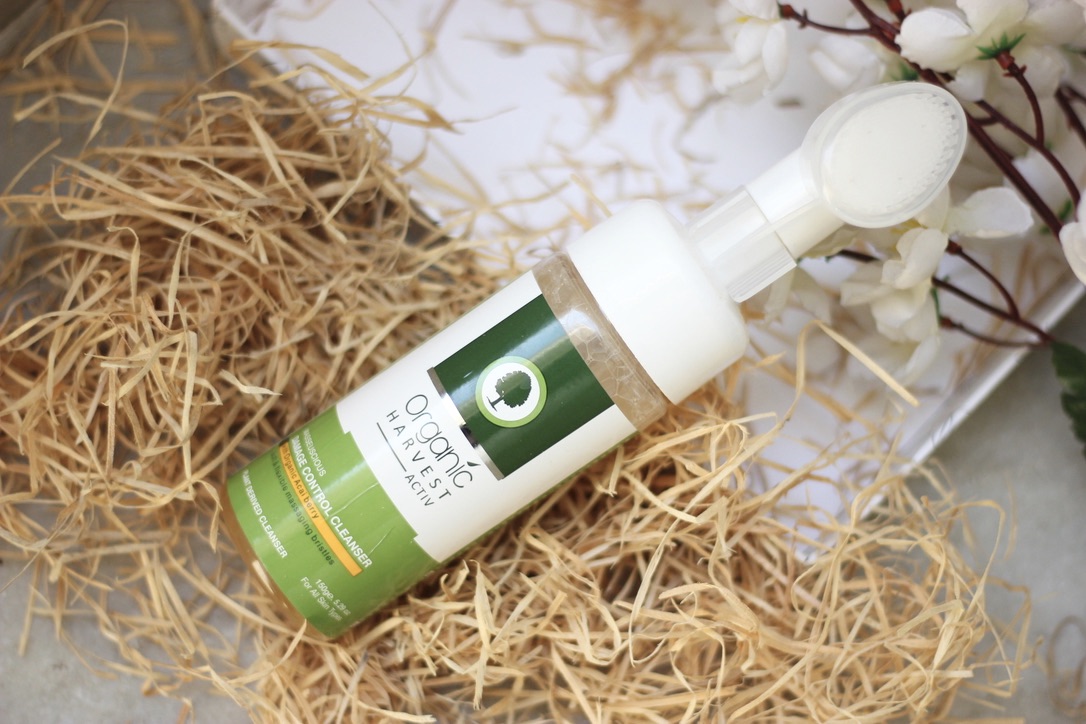 My take on 'Organic Harvest Activ Masseuscious Damage Control Cleanser'
The packaging of this face cleanser deserves special mention. It has a cleansing brush attached to it which has soft rubber bristles. The brush has four holes through which the foaming cleanser comes out. All you have to do is press it down to see the foam accumulating around the holes. Earlier, I had seen separate face cleansing brushes that are operated on batteries as well as manually but this is the first time ever I am using a brush-attached cleanser. Not only that, it also has a brush cap to keep the brush dirt-free and maintain hygiene. Travel-wise, as it is 150g bottle so you can carry it handbag and neither can you transfer the contents to another travel-size bottle. I so wish it was a reusable bottle.
The face cleanser is pale in color with pleasant perfume-like fragrance. Actually, the color does not matter at all because when the cleanser comes through the holes all you see in white froth. But yes, the amazing fragrance gives a nice cleansing experience and relaxes the senses.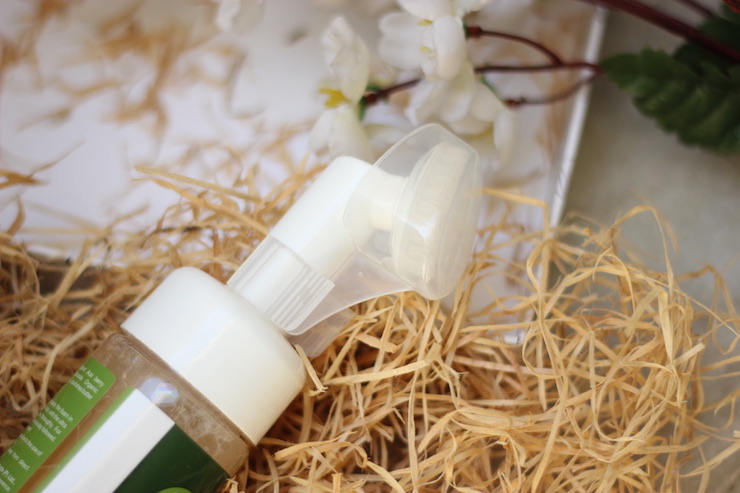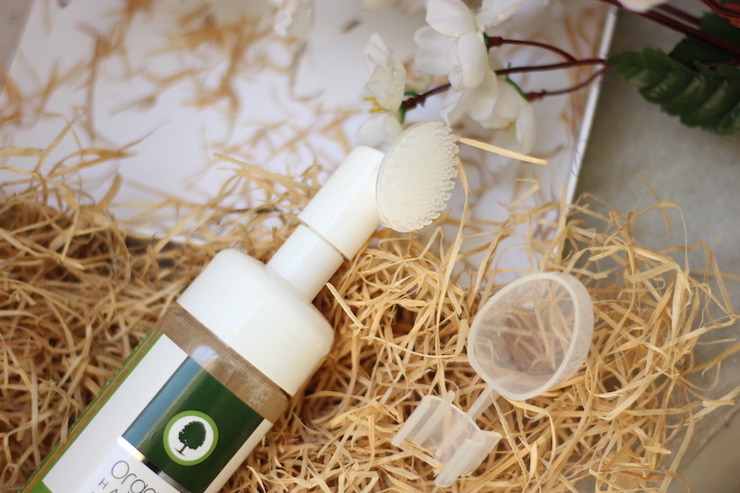 Coming to the usage, wet your face and press the pump to ooze out the froth. Apply the product to the face in a circular motion, making sure each spot gets covered with cleanser. Keep massaging in a circular motion for thirty seconds to a minute (As suggested on brand's website) and rinse thoroughly. I am a lather-loving person so I prefer a cleanser that produces abundant lather. I won't say this one matches my expectations but it produces enough lather that gives a satisfactory experience.
After the cleanser is rinsed off, the skin feels squeaky clean and soft. Since the attached brush can go deep into the open pores it unclogs them and helps the skin breath fresh. The water-like-gel formula not only deeply cleanses the dirt from the debris but also imparts an everlasting cooling effect controlling the excess oil of the skin. As I said, I have oily skin so my first concern is always the greasiness. I am glad that this cleanser controls the oil production and keeps my skin oil-free all day long without causing any dryness. Plus, it does not even cause any skin breakouts, which is also another concern of oily skin types.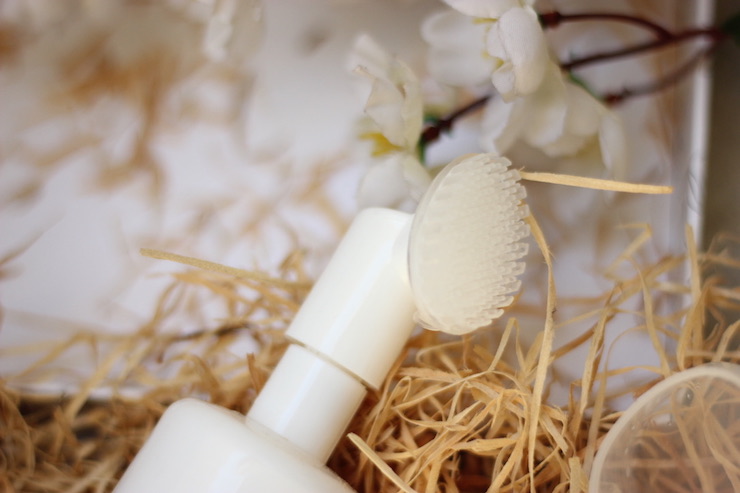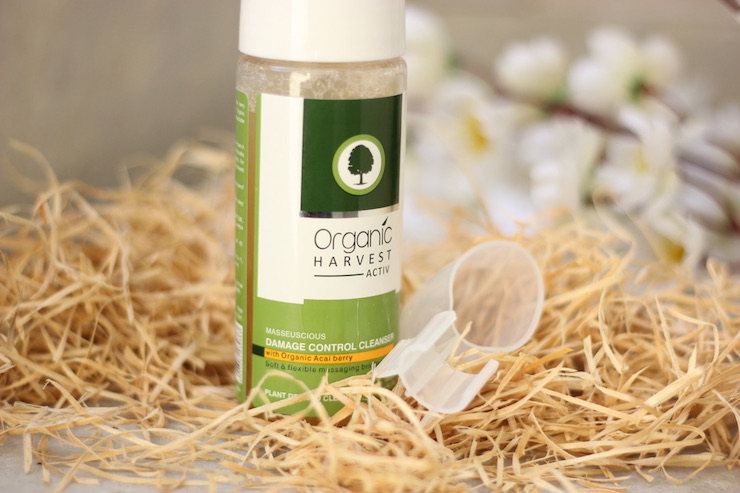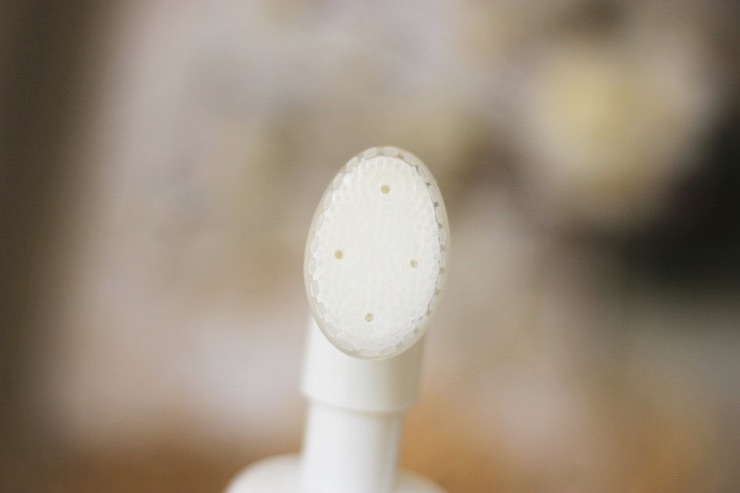 Things I like about 'Organic Harvest Activ Masseuscious Damage Control Cleanser'
– Thoroughly cleanse the skin.
– Makes the skin soft and smooth.
– Attached brush helps in cleaning pores and unclogging them.
– Pleasant fragrance.
– Controls oil production yet keeps the skin hydrated.
– Does not cause skin breakout.
Things I do not like about 'Organic Harvest Activ Masseuscious Damage Control Cleanser'
– Expensive.
Price of 'Organic Harvest Activ Masseuscious Damage Control Cleanser'- Rs 1495 for 150g
BABE Rating- 4.75/5
Final Word- Formulated with organic ingredients and packed with an attached brush, this Organic Harvest damage control cleanser provides the best cleansing. It cleanses the pore thoroughly and unclogs them. The skin feels super fresh and clean after the usage. Plus, the fact that it keeps the skin non-greasy while maintaining the moisture levels is an added advantage since that also protects the skin from abruptions. The price tag is a concern but if it is ok with you I would highly recommend this product.
Disclaimer: This is an editorial review. The product is sent by the brand for consideration. However, my review is genuine and I am not being paid for publishing my experience with this product.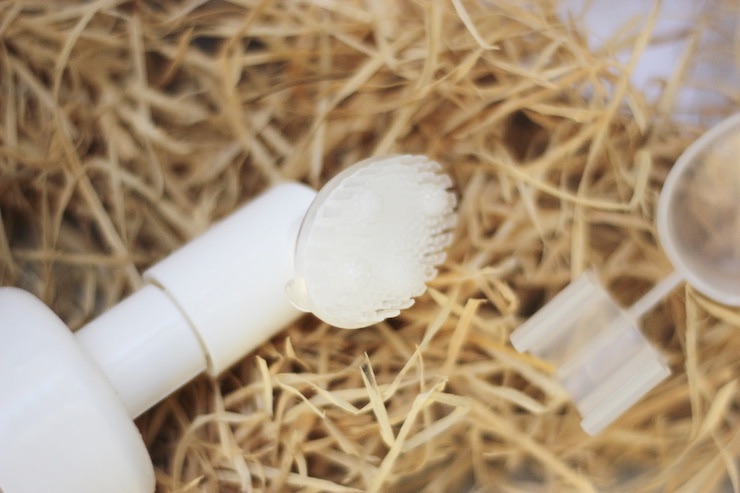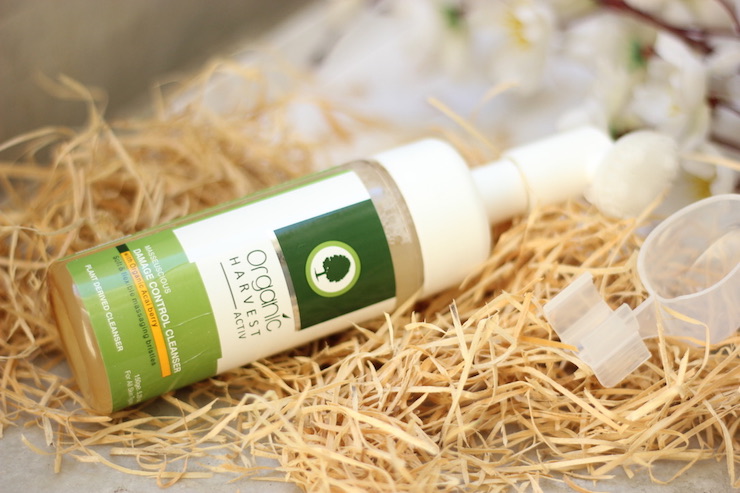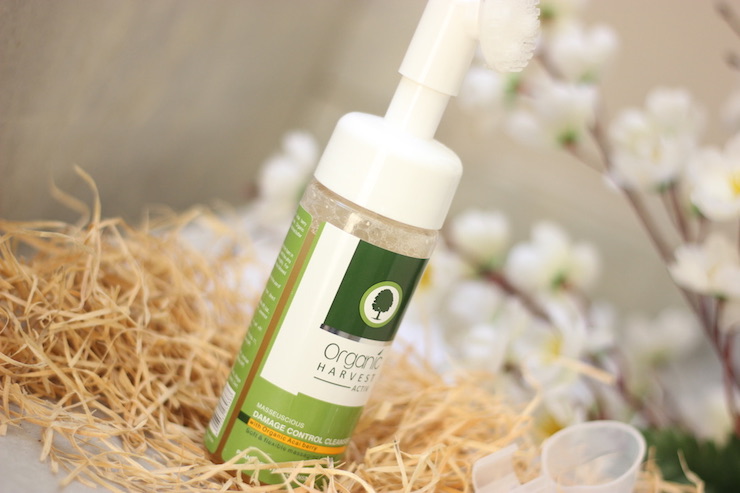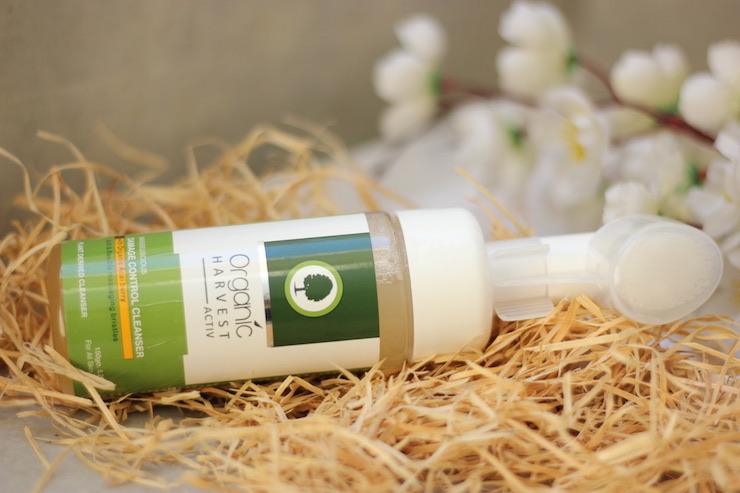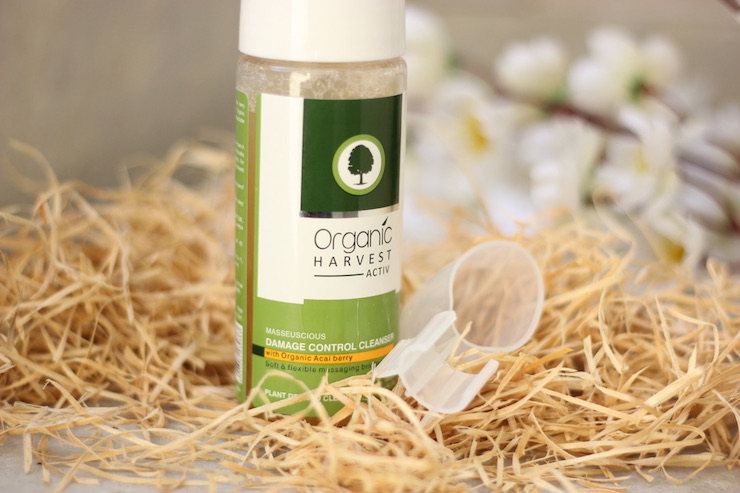 You might also like reading these related topics
Lotus Professional Phyto RX Deep Pore Cleansing Face Wash Review
Clean & Clear Natural Bright Face Wash Review
Medimix Ayurvedic Face Wash Review- With 6 Essential Herbs
Go Natural-Medimix Ayurvedic Natural Glycerine Soap Review
Garnier Pure Active Neem Tulsi High Foaming Face Wash Review
L'Oreal Go 360 Clean Anti Breakout Facial Cleanser Review