Amidst chemically formulated products, Ayurveda acceptance is growing day-by-day. Now, people prefer organic/herbal products be it for skin care or makeup. Considering this rising preference, Medimix has come up with"Go Natural" soap – Medimix Ayurvedic Natural Glycerine. If you are an ayurvedic lover and prefer naturally formulated products, you would like this soap as it has an impressive list of ayurvedic ingredients. Read on to know my detailed experience with it but before you do that have a look at this video, it urges you to "Go Natural".
My Take on 'Medimix Ayurvedic Natural Glycerine Soap'
Medimix ayurvedic natural glycerine soap comes in a solid paper packaging that has everything right from ingredient list to benefits mentioned on it. The soap bar itself is packed in a thin plastic paper to save it from wear and tear. Once it comes off the packaging, you will see a light green translucent bar in a rectangular shape.
It has refreshing herbal fragrance that provides pleasant bathing. It does not dissolve unnecessarily so you just have to rub it lightly. You can either do it directly or via a bathing loofah. I prefer doing it with a loofah as it helps in thorough cleansing. As far as lather generation is concerned, it creates abundant lather either ways. So for foam lovers like me that will be another plus point. Also, it can be easily washed off because it does not leave any sticky residual behind. That would save you from spending time in the shower in this cold weather. Its herbal fragrance stays on for around half an hour after which it dissipates into the air.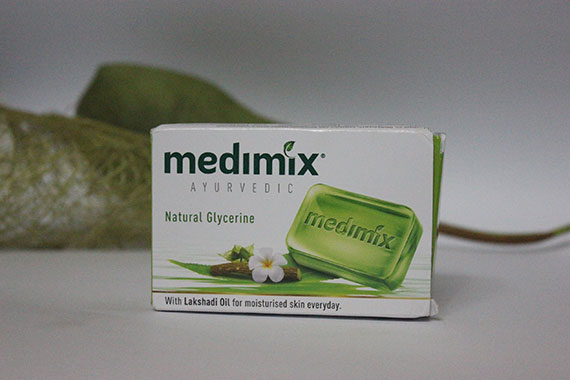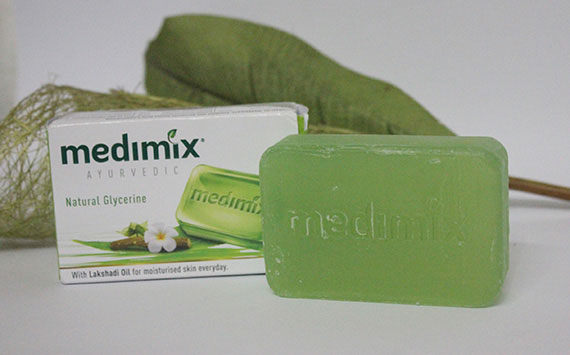 Lakshadi oil and natural glycerine are the main ingredients of this soap, and they increase its efficacy by manifolds. Lakshadi oil is ayurvedic herbal oil used for the cure of body aches and glycerine is a moisturizing constituent that balances skin's hydration and moisture levels. So unlike other soaps, it is not at all drying rather it provides an ayurvedic bath experience with enriching moisture.
Even in winters I do not feel it making my skin stretchy. In fact skin feels moisturized and soft after every bath. You would not necessarily require a moisturizer in summer but in winters I would still recommend following it with a rich moisturizer.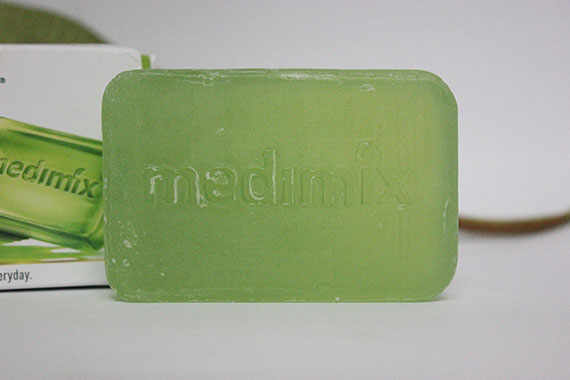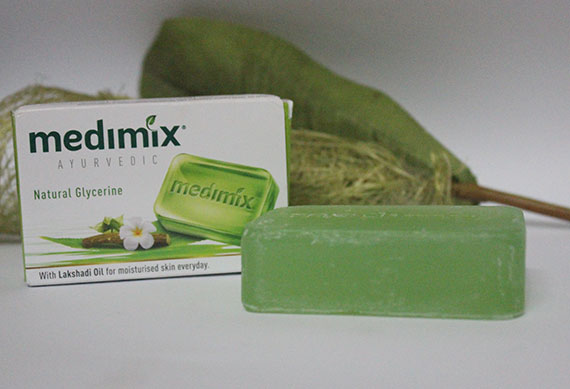 The one problem that I used to face with soaps is holding a grip on them but with Medimix natural glycerine soap that problem seems fixated (might be because of the shape and ingredients). I can hold it the way I want without letting it slip off my hands. And, that also saves it from wear & tear and thus makes it last long.
Also, it has a reasonable price tag that will make it fit in your budget easily.
What I like about 'Medimix Ayurvedic Natural Glycerine Soap'
– Easy to wash off.
– Easy to hold.
– It does not make the skin dry or stretchy.
– Lathers well.
– Affordable price.
– It has nice herbal fragrance that aids in a refreshing bath.
– It does not dissolve much so quite economical in terms of usage.
What I do not like about 'Medimix Ayurvedic Natural Glycerine Soap'
– Nothing as such.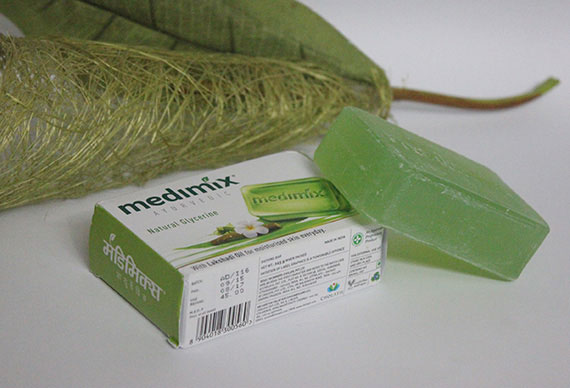 Ingredients of 'Medimix Ayurvedic Natural Glycerine Soap'

Price of 'Medimix Ayurvedic Natural Glycerine Soap': Rs 45 for 125g
BABE Rating: 4.5/5
Final Word: Medimix ayurvedic natural glycerine soap is formulated using herbal ingredients. It is enriched with Lakshadi oil and natural glycerine that convert an ordinary bath into an ayurvedic ritual. It moisturizes the skin and makes it soft, and that too naturally without any help of chemicals. Its affordable price makes it a hit in every budget, and the 'go natural' approach serves as an epitome to mark the existence of Ayurveda across the world.
You might also like reading these related topics