I am not much of a soap person but when I saw this simple yet unique packaging on The Body Shop shelf I could not resist from buying it. I bought two of these body soaps in different variants – Olive and Shea butter. It's been a couple of months since these soap bars have been resting in the drawer until one day I thought it was time to start using them. Owing to the numerous skin benefits of Olives, I decided to pick that first. Go through the review and it will help you in taking the buying decision- especially if you are a soap lover.
What the product says
This moisturizing soap contains organic olive oil. It leaves skin clean and soft.
• Rich lather
• Fresh olive scent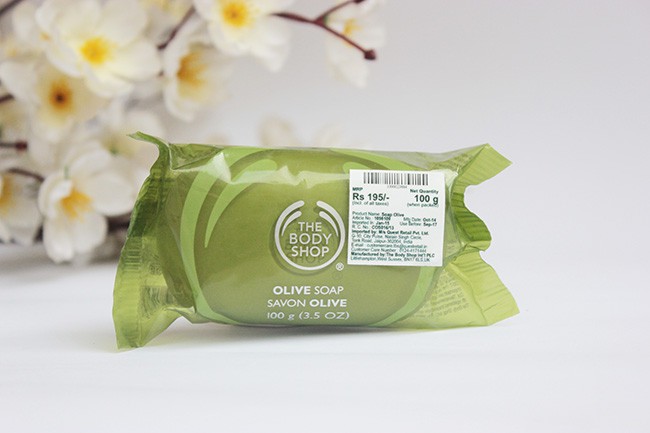 My Take on 'The Body Shop Olive Soap'
The one thing that took me to buy this soap was its simple packaging. In this world of show off, when most of the things have attractive packaging, the body shop soaps are packed with simplicity and I think that is one differentiator that makes them stand apart. They are covered in an almost transparent plastic cover, "almost" as the cover is richly filled with details such as ingredients list, usage, price, etc. Just tear off the sheet and soap is ready to use. The absence of carton might create problem when you plan to carry it for travelling without a separate soap case but it is not a severe concern that cannot be dealt with. You know the alternatives, right!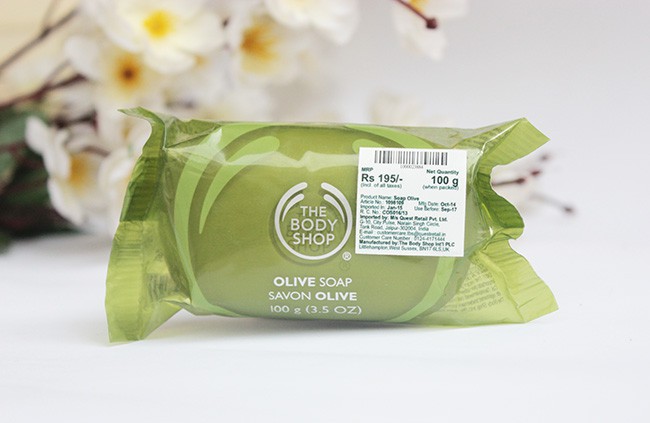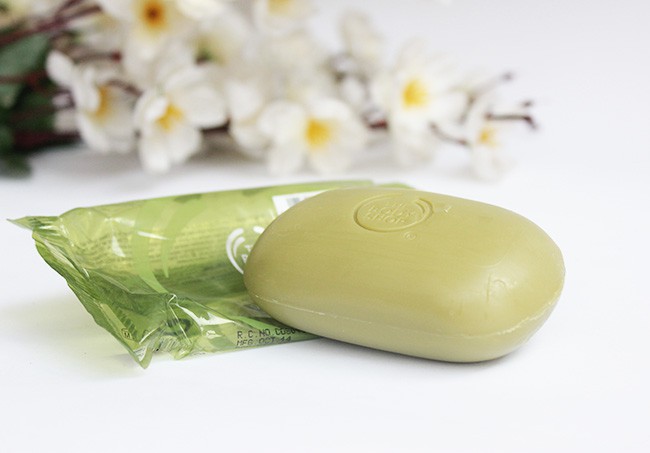 It is an olive color oval shape bar with angled curves at the center. The curves ensure good grip, and save the soap from slipping. It has very mild olive fragrance; in fact it is so mild that boys won't even be able to notice it. So, if you prefer non-fragrant body soaps this might serve as a brownie point. Personally, in summers I prefer to start my morning with lime scent or something that has the capability to refresh the dormant senses. However, no-fragrance is still better than pungent fragrances that cause headaches.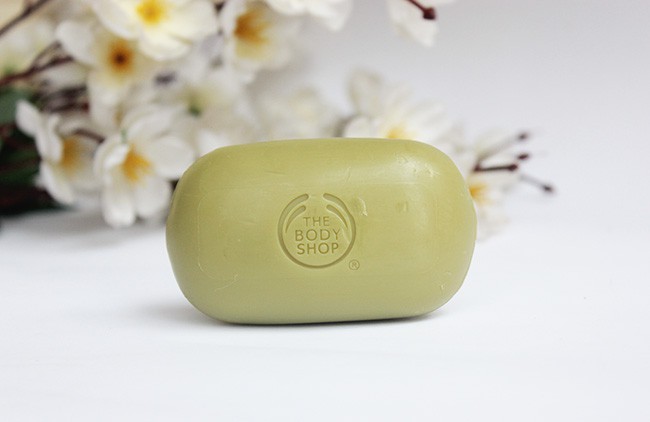 It is a foaming soap that generates abundant lather- sufficient enough for a pleasing bath. The foam is more compared to bathing soaps but lesser than body washes and shower gels. The bright side is as the amount of foam is just enough for satisfactory bath it is easy to rinse of. It does not require spending extra time under the shower to get rid of the last traces of foam. Moreover, it does leave the skin greasy either. If you have ever spent more time in shower just to clean the greasy feel and eventually gave up not seeing it happening, you would be relieved to know that this olive soap makes the skin thoroughly clean without even a tiniest feel of stickiness. Plus, it does not cause any untoward dryness. Since, I have started using this soap sometimes I have intentionally skipped applying moisturizer just to test its drying nature. I even did the nail scratching test to see if it left those white lines but surprisingly none of that happened. So, I would say it does not make the skin badly yearn for moisturizer, and this will be helpful in summers or to people with normal to oily skins.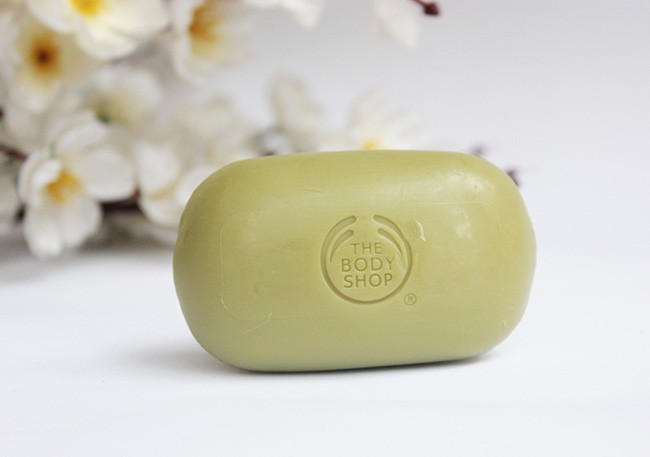 What I like about 'The Body Shop Olive Soap'
– Mild olive fragrance.
– Generates abundant foam.
– Easy to rinse of.
– Does not leave the skin greasy/soapy.
– Cleans the skin.
– Does not cause any over-dryness.
– Tough to dissolve so would last long.
What I do not like about 'The Body Shop Olive Soap'
– For summers, I personally like slightly strong fragrance. Not a con for everybody though.
Price of 'The Body Shop Olive Soap': Rs 195 for 100g
BABE Rating: 4.25/5
Final Word: The Body Shop Olive Soap cleans the skin, leaving it non-greasy and non-drying. It generates abundant lather that leads to a pleasing bathing experience and is easy to rinse of. The mild fragrance and simple packaging are other plus points for those who prefer simplicity. Overall, it is a decent bathing bar for that price and quantity.
You might also like reading these related topics: