I was about to finish my face cleanser when I got to know about the Lotus Professional Phyto RX range. Lotus Professional is the sister concern of Lotus Herbals, and it includes amazing products. Even in the Phyto RX range, you will find various face washes formulated for different skin concerns. Since I have oily acne prone skin so I decided to go for Lotus Professional Phyto RX Deep Pore Cleansing Face Wash but there were many equally tempting options as well. Now, let's see my experience with this product.
What the product says
PHYTORx™ Deep Pore Cleansing Face Wash is infused with potent organic ingredients that gently clear away excess oil and deep rooted dirt, reducing the occurrence of acne/ pimples.
Tea Tree and Rosemary extracts provide a uniquely potent formula for cleansed, refreshed and oil-free skin.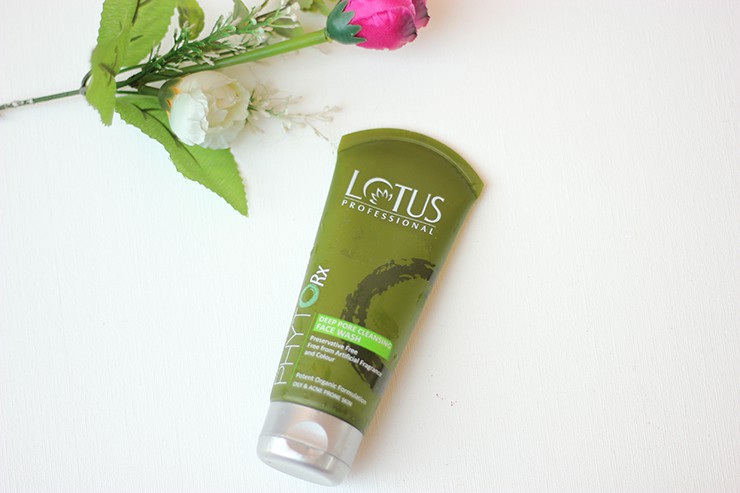 My Skin Type: Combination/Oily
My take on 'Lotus Professional Phyto RX Deep Pore Cleansing Face Wash'
The packaging of Lotus Professional range is very different from the Lotus Herbal products. It has got a matte finish, unique color, and simple yet classy look. I somehow find the packaging attractive and that is one of the main reasons why I decided to give this product a try. Of course, the other reason is that it is formulated keeping in mind the concerns of oily acne-prone skin. The face wash is packed in a flip open tube, which is easily squeezable and has a spill-proof capping. The backside of the tube contains the description, pricing, etc. I love the forest-green color of the tube as it looks elegant and different.
Tea tree oil and Rosemary are the main ingredients of this deep pore cleansing face wash. If you are unaware of the skin benefits of these elements then have a look:
Tea Tree: Powerful anti-bacterial, anti-acne, and anti-oxidant. It regulates the production of sebum (oil) and unclogs pores.
Rosemary: Anti-bacterial and antiseptic properties.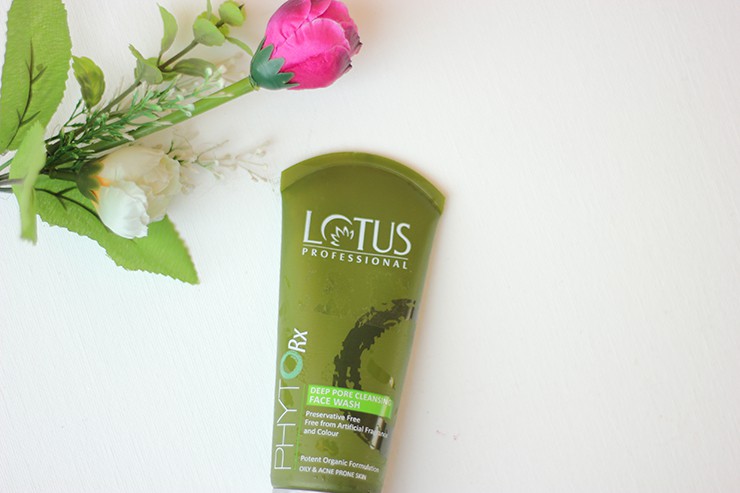 Owing to the goodness of these ingredients, this face wash cleans the skin thoroughly and makes it oil-free for a long time. As the greasiness is reduced the skin looks clearer and fresh. Though it does not cause any skin breakouts I experienced some when I started using it. Now, as my skin has got accustomed to its ingredients there are no more pimples.
I started using this face cleanser before mid-October, which means there was not much cold at that time. So, during that span, it did not cause over-dryness or stretchiness of the skin but as the winters are approaching I can see the drying feel. But that is inevitable in the winter season, and you have to moisturize the skin afterward.
The face wash is crystal clear and contains minute blue-colored beads. Beads are so small that I could hardly feel them against my skin. The consistency is semi-runny so requires caution while pouring the contents on the palm of the hand. As very small quantity (less than the size of a pea) is sufficient for single use so you would need to be more watchful while using it. Being a foam-loving person, I am happy with the quantity of lather it produces. It gives a pleasing and satisfying feel. I love using the face wash for it rich lather and pleasant fragrance, which is mild and soothing.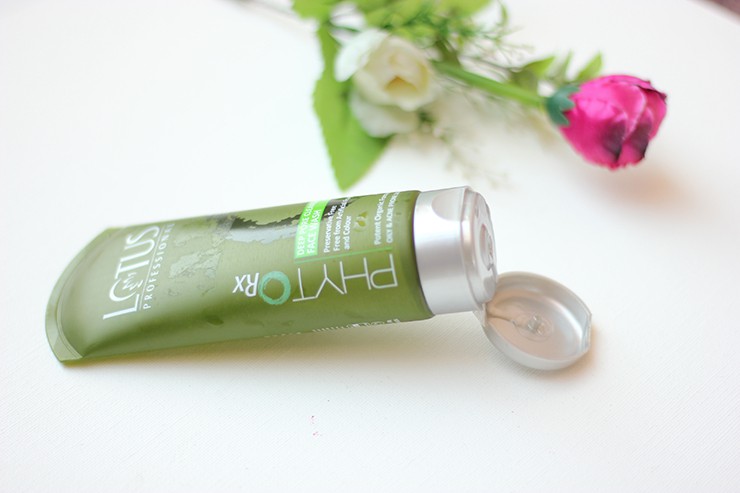 Things I like about 'Lotus Professional Phyto RX Deep Pore Cleansing Face Wash'
– Little goes a long way.
– Mild fragrance.
– Creates rich lather.
– Thoroughly cleans the skin.
– Controls oil.
– Easy to rinse off.
– Spill-proof and classy packaging.
Things I do not like about 'Lotus Professional Phyto RX Deep Pore Cleansing Face Wash'
– Might cause skin breakouts when you start using it.
Price of 'Lotus Professional Phyto RX Deep Pore Cleansing Face Wash'- Rs 275
BABE Rating: 4/5 (Recommended)
Final Word: Lotus Professional Phyto RX Deep Pore Cleansing Face Wash is a decent face wash for oily, acne-prone skin. It controls the production of oil by sebaceous glands and keeps the skin oil-free for a long time. This leads to clear complexion and fewer breakouts. Besides that, I love its packaging. I know that might not be a buying factor but some people like me prefer purchasing nice looking products so I thought it's worth mentioning. On a serious note, I recommend using this face wash for oily skin people.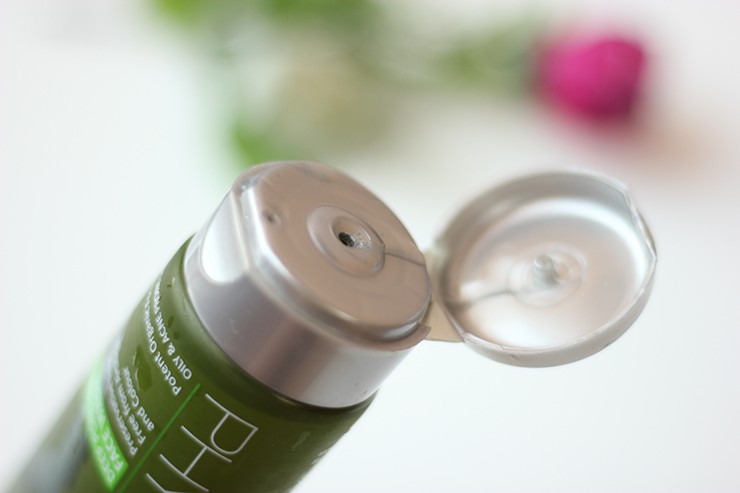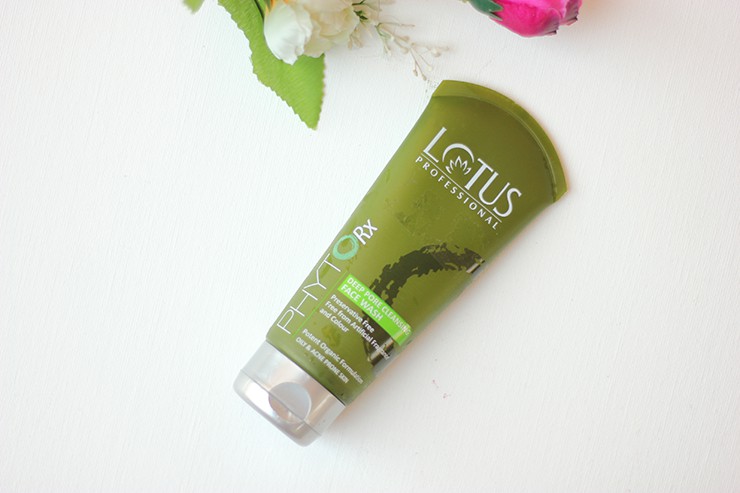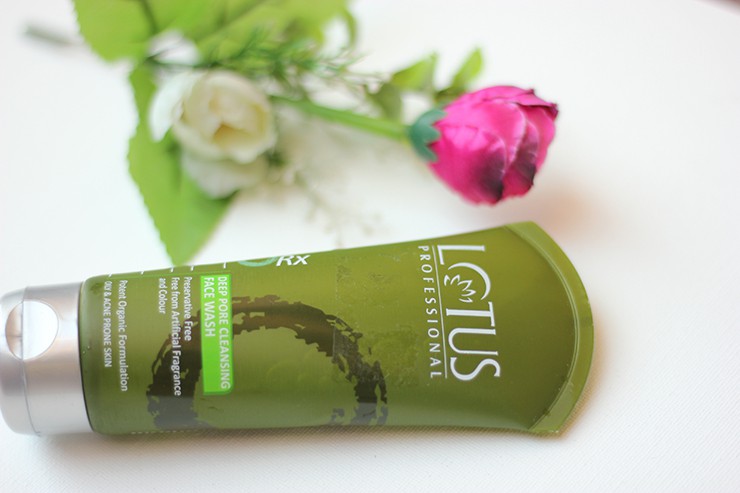 You might also like reading these related topics
Clean & Clear Natural Bright Face Wash Review
Medimix Ayurvedic Face Wash Review- With 6 Essential Herbs
Go Natural-Medimix Ayurvedic Natural Glycerine Soap Review
Garnier Pure Active Neem Tulsi High Foaming Face Wash Review
L'Oreal Go 360 Clean Anti Breakout Facial Cleanser Review