I am hoarder of neutral nail polishes. They are good fit for every occasion and outfit, and mainly when I am doubtful which nail paint will go with a particular outfit I just apply the neutral shade and it solves the dilemma for me. Today, I am going to review Rosy sand shade form Maybelline Superstay 7 Day Gel Nail Polish range. There are 24 shades in this range – right from bright red to pink to neutral so it is quite likely that you will easily find a shade of your choice. But first let's see my experience with rosy sand shade from the superstay 7 day gel nail polish range.
What the product says:
Fashionable nails on-the-go with Superstay 7 Day Gel Nail Color
Get right on trend with the latest nail polishes to keep you and your nails fashionable always! Superstay 7 Day Gel Nail Color has a brilliant gel color and shine which stays on for an entire week without any chipping or damage. The collection is designed to give each nail "plump polished perfection" along with a smooth and perfect finish, allowing you to show them off. It offers a range of 24 shades from bold colors, gentle pastels to timeless nudes; you've got it all. It's time to get sophisticated colors that leave you spoilt for choice!
Here's why you will love it:
– Has a range of 24 gorgeous nail polish shades
– Stays on for 7 days without chipping or damage
– Gives nails a smooth and perfect finish
– Has a gel color, finish and shine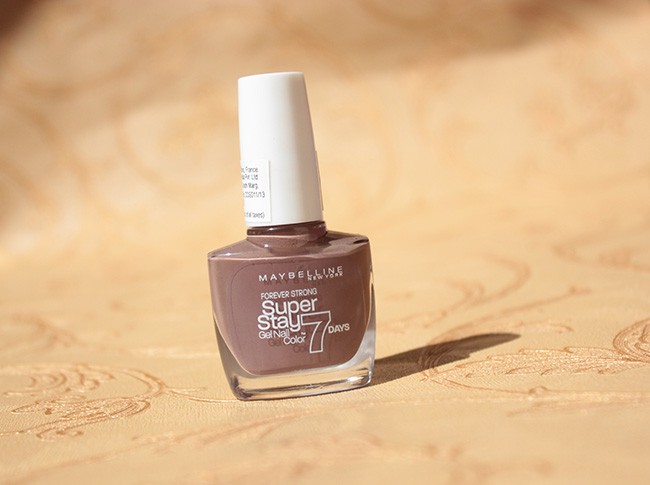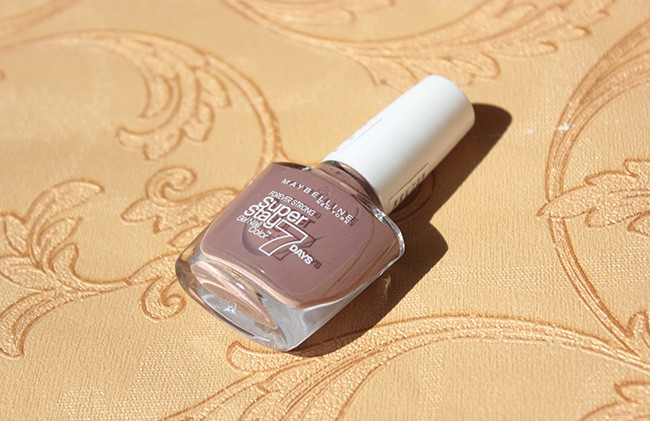 My Take on 'Maybelline Superstay 7 Day Gel Nail Polish Rosy Sand'
Maybelline superstay gel nail polishes come in glass packaging. As compared to color show nail polishes, these bottles are bigger in size as they contain 10 ml product whereas the color show nail polishes store 6ml. The shape of the bottle is also different from color show. It looks solid but I am not sure if it can survive the accidental brush with a tiled floor from a certain height. I have already broken two of my color show nail polishes so I did not want to take the risk involved in doing this test. Nevertheless, the long white cap contains the nail polish brush. The brush is quite thick and wide. If you have ever used WetnWild nail polishes you would easily be able to relate the thickness and width to those brushes. They look exactly the same and function in a similar way as well. Plus, the long brush holder provides good grip and simplifies the application. The wide brush covers entire nail bed in just one stroke, without leaving any brush marks. The quality of the brush is really good; even though this a light color I do not see streakiness in its finish.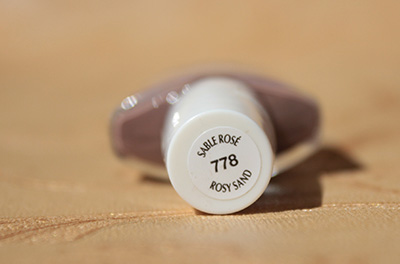 Rosy sand is a neutral shade. I find it quite close to n*ude skin shade from color show range. It is a beautiful all-season-shade that adds elegance to hands. I prefer wearing it with bright outfits so that my nails do not fetch all the attention but at the same do not look washed out.
As this is a gel nail polish so it is more viscous as compared to other polishes. It gives almost 90% opaque look in two coats. I usually prefer not to go beyond 2 coats except when I know I won't be able to change the nail polish in a couple of days. The formula is quick drying. Generally two coats require quite a bit of time to dry but this one dries quickly, freeing the hands to do the regular chores.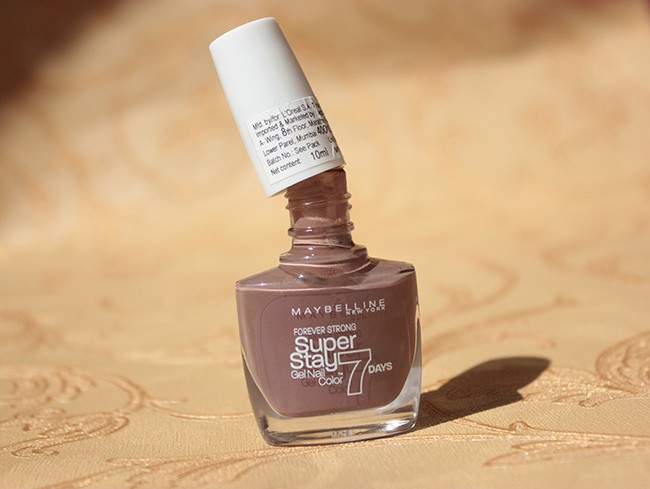 The finish is glossy and salon like. I find it better than the finish of n*ude skin nail polish. Even the longevity is a bit higher – it stays for almost four days without chipping off the nails or fading. The glossiness also stays intact for that long. From day fifth it starts coming off the tips but if sealed with another coat the staying power gets extended to additional couple of days.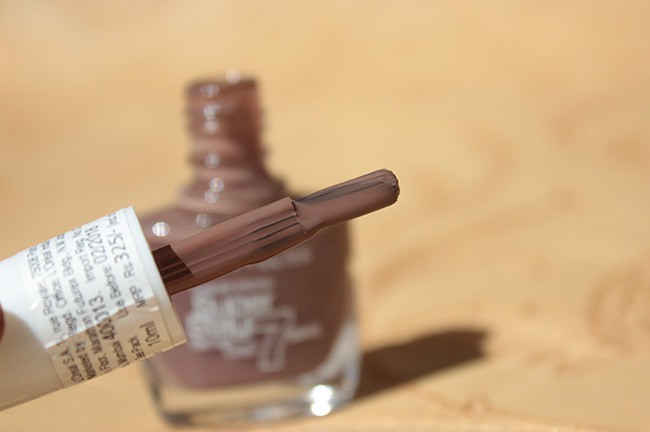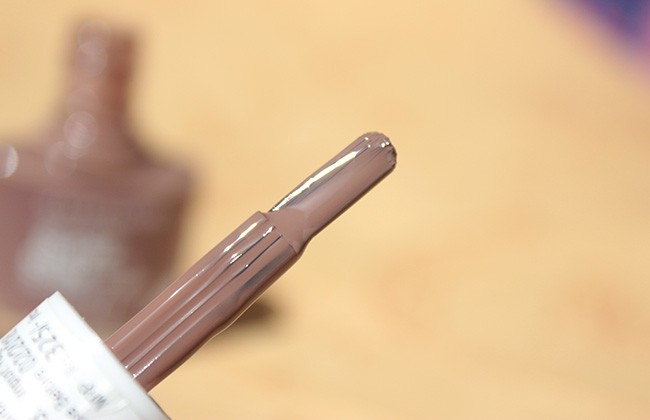 What I like about 'Maybelline Superstay 7 Day Gel Nail Polish Rosy Sand'
– Glossy salon like finish.
– Beautiful neutral shade.
– Long staying power.
– No streakiness.
– No brush marks.
– Dries quickly.
– Versatile shade range – 24 shades to choose from.
– Does not stain nails.
What I do not like about 'Maybelline Superstay 7 Day Gel Nail Polish Rosy Sand'
– It does not stay for 7 days long.
Price of 'Maybelline Superstay 7 Day Gel Nail Polish Rosy Sand': Rs 325 for 10ml
BABE Rating: 4.25/5
Final Word: Rosy sand is a beautiful nail shade that is appropriate for all occasions and goes will with every outfit. The gel based formula provides smooth and glossy finish that is long lasting. The polish stays on for a longer duration as compared to other regular nail polishes but the 7 days claim is slightly exaggerated. Nonetheless, considering the quality and finish of the polish it is worth giving a try.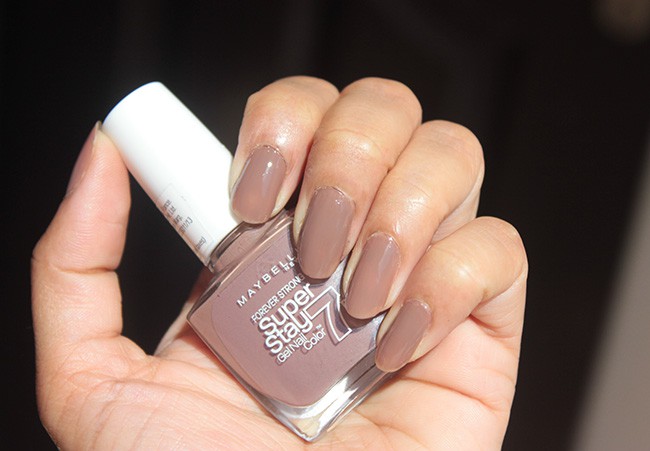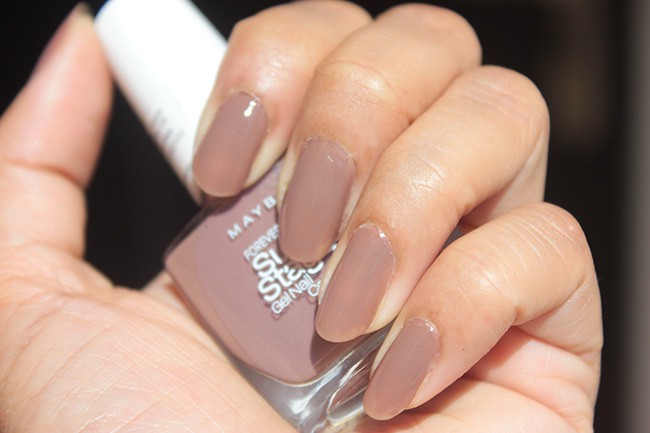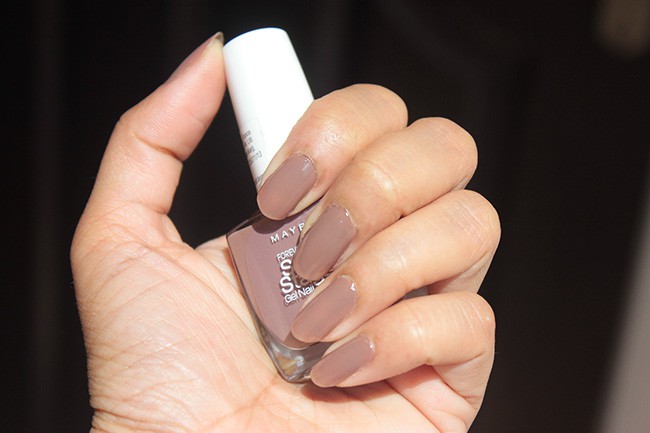 You might also like reading these related topics:
Maybelline Color Show Nail Polish Fiesty Fuschia 213 Review Swatches
Maybelline Color Show Nail Polish Cinderella Pink Review Photos
Maybelline Color Show Glitter Mania Nail Paint-Dazzling Diva (602) Review,Swatches
Maybelline Color Show Glitter Mania Nail Paint – All That Glitters (601) Review
Maybelline Color Show Glitter Mania Nail Paint – Pink Champagne (607) Review
Maybelline Color Show Nail Polish Ladies Night Review Swatches
Maybelline Color Show Mint Mojito Nail Polish Review Swatches
Maybelline Color Show Nail paint Nude Skin (015) Review
Maybelline Express Finish Nail Polish Fuchsia Fun 222 Review Swatches