Maybelline Color Show Nail Polish Ladies Night Review Swatches
Hi Everyone,
Here is to another Maybelline color show nail polish-ladies night that I recently added to my collection. For packaging, it is same as other color show nail polishes but when it comes to color it is totally different from the cliché pinks and reds I used to pick. So in today's review I will be talking more about the color, finish and appearance than packaging. Let's put on the 'nail polish glasses' to see how this shade looks like.
My Take on 'Maybelline Color Show Nail Polish Ladies Night'
Ladies Night is a beautiful royal blue shade. I was on the lookout of a slightly dull blue shade with matte appearance but when I saw this nail polish I could not stop the nail polish lover inside me from adding it to her collection. The glossy sheen adds beauty to this pretty blue nail polish, and because of this gloss it can be worn with ethnic wears as well. Yet I mostly prefer to wear it with western outfits, particularly denims.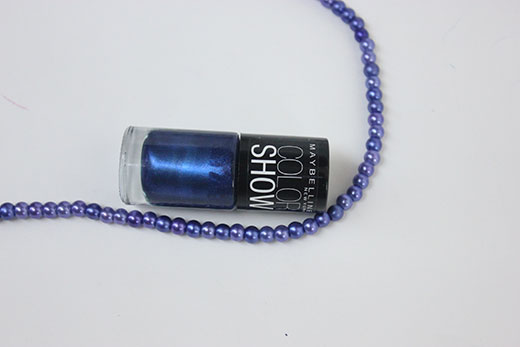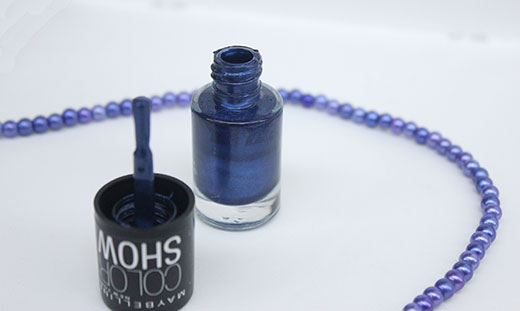 It is an excellently pigmented shade that gives almost opaque nail bed in just single coat. Usually, on regular wear I ditch applying second coat but for special occasions I like perfectly decked up nails by intensifying the look using two coats.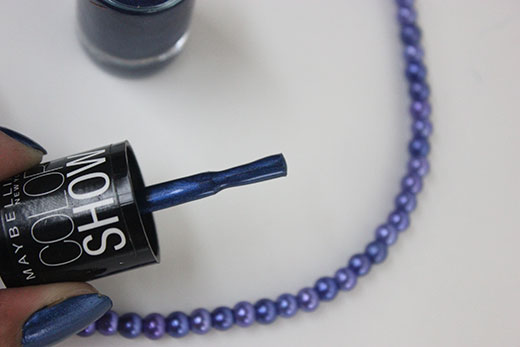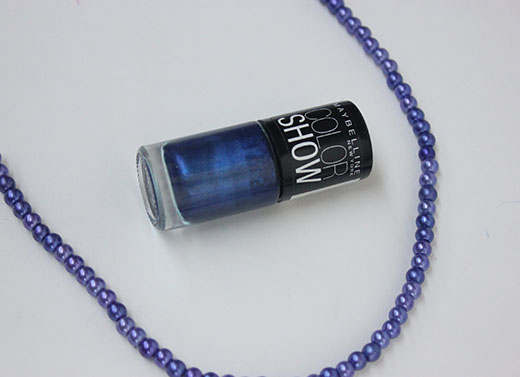 Being a bright shade, it can leave the nails looking pale so I always apply a base coat underneath. Secondly, such bright colors if worn for long can actually damage our nail's natural appearance so I keep them on for short periods – mainly 2-3 days. After which I give a gap of at least 3 days before reapplying another nail polish.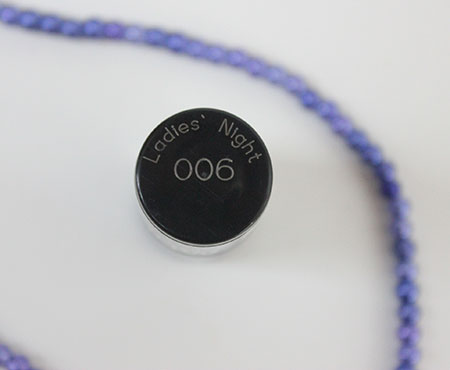 As said, I wore it for maximum three days and it stayed intact in that timeframe. The sheen was also more or less same by the time I removed the polish.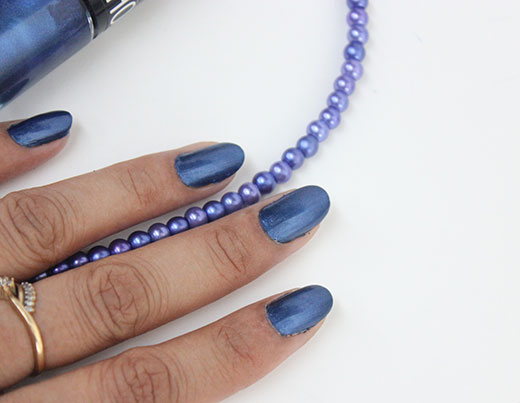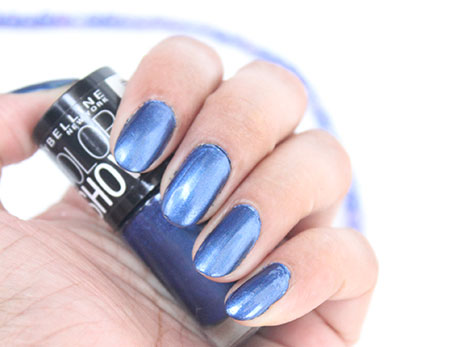 It gives a satin glossy finish, which is non-streaky and attracts attention. I really want to try those mattifying top nail coats to see the effect on this vibrant blue but not sure if such nail coats are available in India. Those nail polishes are really awesome; they can entirely change the look of your nails.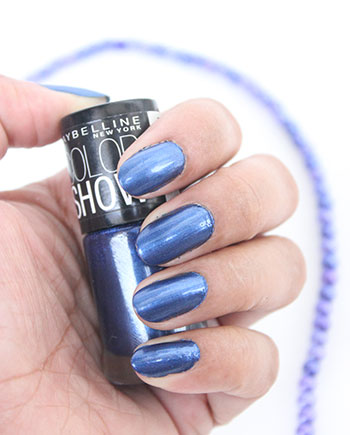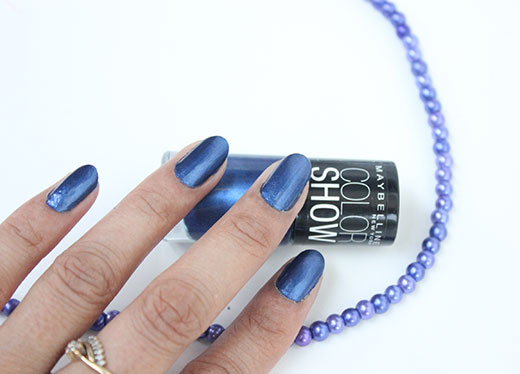 What I like about 'Maybelline Color Show Nail Polish Ladies Night'
– Bold and vibrant blue.
– Goes well with western outfits.
– Suits all skin tones.
– Dries quickly.
– Non-streaky.
– Long staying power.
– Easy to apply clean coats.
– Gives opaque look in just single coat.
What I like about 'Maybelline Color Show Nail Polish Ladies Night'
– Need to apply a base coat underneath.
Price of 'Maybelline Color Show Nail Polish Ladies Night': INR 75
BABE Rating: 4.8/5
Final Word: Being different from pink and reds, I believe 'Ladies night' is a modern girl's nail shade. This vibrant blue goes with all skin tones and outfits. You do not need to spend much time in applying several coats or in getting that clean look. Just one coat is enough for an opaque bed, and it dries quickly too. Overall, if you like blues this is going to be one of your favorite shades.
You may also like reading these related topics
Maybelline Color Show Mint Mojito Nail Polish Review Swatches
Maybelline Color Show Nail paint Nude Skin (015) Review
Maybelline New York Color Show Nail Paints
Maybelline Color Show Nail Polish Keep Up The Flame 215 Shade Swatch Review
Maybelline Color Show Nail Polish Crazy Berry Review Swatch
Maybelline Color Show Glitter Mania Nail Paint – All That Glitters (601) Review
Maybelline Color Show Glitter Mania Nail Paint – Pink Champagne (607) Review
Revlon Nail Enamel Polish in Shade Cherry Berry 421 Review Swatch
Maybelline Color Show Nail Polish Moon Beam 103 Review Swatch