Maybelline Color Show Mint Mojito Nail Polish Review Swatches
Hi Everyone,
Here is another addition to my nail polish collection, precisely to Maybelline Color Show nail polish collection. I do not remember where all I have searched for this nail shade but finally I have found it in my all-time favorite color show collection. Read on to know more details about this pretty shade.
My Take on 'Maybelline Color Show Mint Mojito Nail Polish'
It comes in a typical MCS packaging that has transparent glass bottle and black brush holder on top. The bottle is sturdy and spill-proof so you can easily carry it in your handbag. The brush is short and has enough bristles for immaculate application. Moreover, these bristles do not leave their impression behind so you do not need to worry about the streaky application.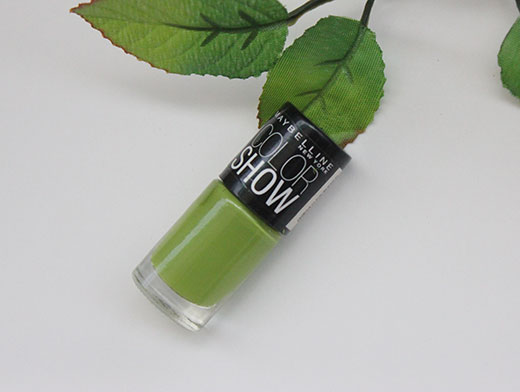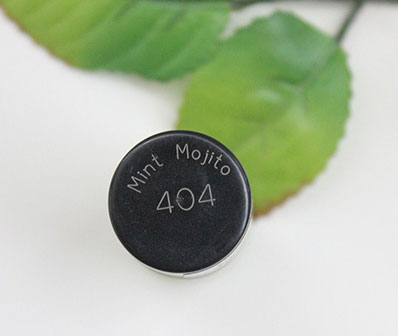 I love the name of this nail shade "Mint Mojito" as both the words relate to my favorite summer saviors. The shade is warm green with yellow undertones. It can be beautifully paired with cute floral summer dresses. Plus, you can also create unique nail art designs using this as a base shade. With the new launch of Maybelline's graffiti nail polishes this shade has gotten even more demand.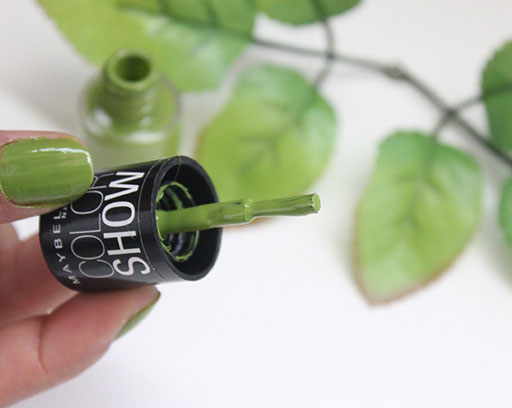 For pigmentation, it requires at least 2-3 coats for that opaque look but the good thing is that you do not have to sit idle for long until it dries because it does so in just 5 to 10 minutes. You can wear this shade even without applying a base coat as it is nothing of the sort that would transfer color to your nails.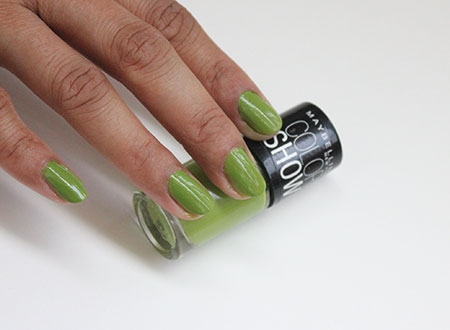 Like most of Maybelline color show nail polishes, mint mojito has excellent staying power. It does not lose its sheen for 2 days even when you do water involving chores. On top of that, I do not see it chipping for at least 3 days at a stretch. Provided you are on vacation, it can stay intact for even much longer.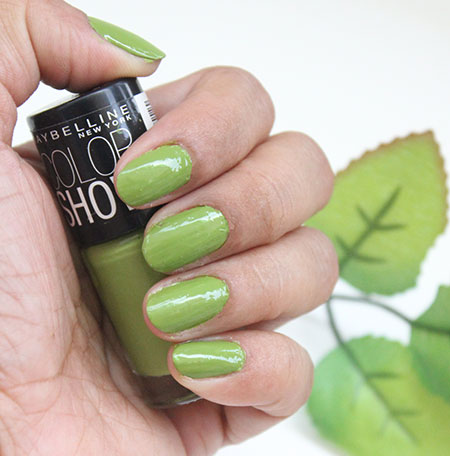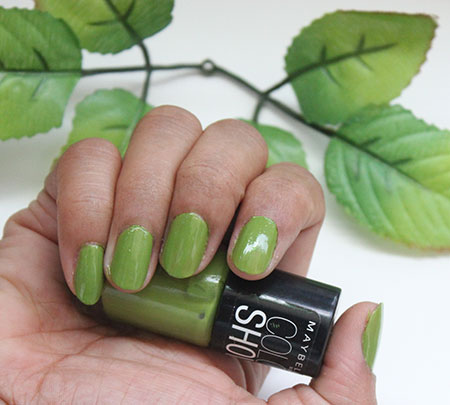 What I like about 'Maybelline Color Show Mint Mojito Nail Polish'
– Beautiful green shade with yellow undertones.
– Appropriate for floral dresses.
– Dries quickly.
– It comes in a travel friendly packaging.
– It does not chip for 3-4 days.
What I do not like about 'Maybelline Color Show Mint Mojito Nail Polish'
– At least 3 coats are required for that opaque look.
Price of 'Maybelline Color Show Mint Mojito Nail Polish': INR 75 for 6ml
BABE Rating: 4.5/5
Final Word: Mint mojito is a beautiful green nail polish with warm yellow undertones. It is a perfect shade for summer wear. It adds grace and charm to your hands without making them pale. Overall, a reasonable nail shade for that quality and quantity.
You may also like reading these related topics
Maybelline Color Show Nail paint Nude Skin (015) Review
Maybelline New York Color Show Nail Paints
Maybelline Color Show Nail Polish Keep Up The Flame 215 Shade Swatch Review
Maybelline Color Show Nail Polish Crazy Berry Review Swatch
Maybelline Color Show Glitter Mania Nail Paint – All That Glitters (601) Review
Maybelline Color Show Glitter Mania Nail Paint – Pink Champagne (607) Review
Revlon Nail Enamel Polish in Shade Cherry Berry 421 Review Swatch
Maybelline Color Show Nail Polish Moon Beam 103 Review Swatch
MAC Nail Lacquer Morange Review and Swatch
How to do blended nail art using sponge at home
How to do nail art designs at home – Tutorial
My recent favorite nail paint swatches !
Wet n Wild Megalast Salon Nail Color – 201C Wet Cement Review, Swatch
Wet n Wild Megalast Salon Nail Color- 213C On A Trip Review