As much as I like applying mascaras, I like wearing kajals too. Over the last few years, I have tried various kajals and some of them have become my absolute favorites. Today, I am reviewing the 'Maybelline Colossal Kajal'. Maybelline is one of my favorite drugstore brands, and I adore many of its makeup products. Hence, I had high expectations from this kajal too. Read on to know if it has met those expectations or not.
What the product says
This deep black kajal creates smudge-free bold lines that last for up to 12 hours. Fortified with 5 enriching ingredients, Maybelline's Colossal kajal not only beautifies your eyes, but soothes and nourishes them as well.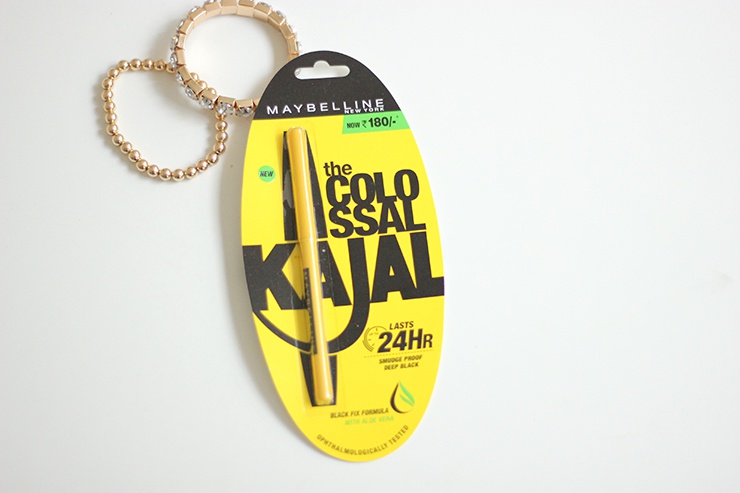 My take on 'Maybelline Colossal Kajal'
The packaging is like other Maybelline kajals i.e. it is fixed on a hard paper which is a color coordinated with the kajal pencil. The back side of this yellow-black hard paper contains the usage instructions, pricing, and benefits of the kajal. When I tore open the packaging, I found this retractable sleek kajal pencil that has a long tight cap. The cap closes with a ticking sound ensuring the tip of the kajal pencil is protected from accidental breakage. I like retractable pencils as I do not need to spend time sharpening them or even losing some of the product while sharpening.
It's a black kajal with a sharp tip. It has a creamy texture that makes it glide easily on the eyes. The pigmentation is ok type. I mean it is not the blackest kajal I have used. It has to be swiped for a couple of times to get that intense black lining. I like my kajals to be jet black and one stroke but with this one, I have to struggle a bit to achieve both these things.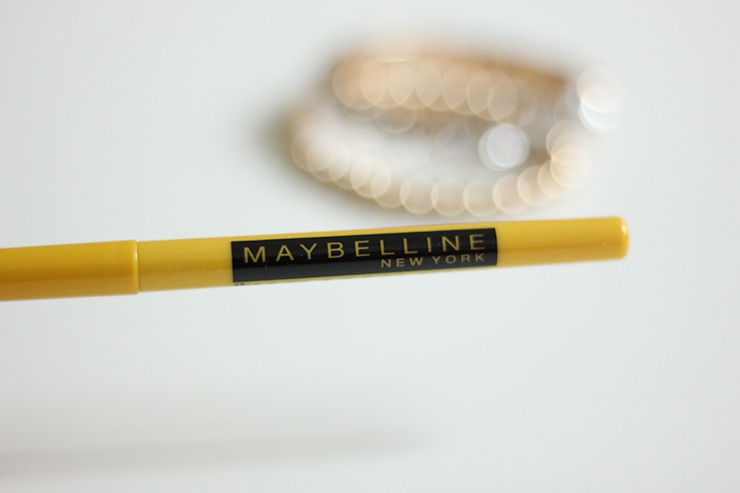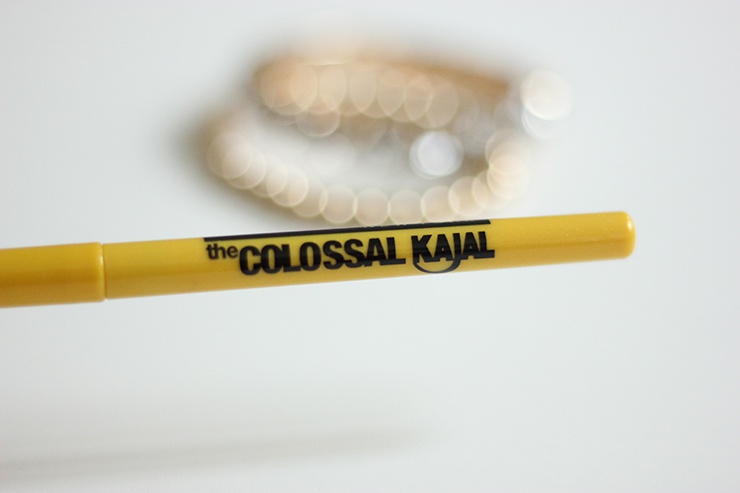 It is enriched with nourishing ingredients and Vitamin E that soothe the eye. For those who have sensitive eyes, this formula will be beneficial as it does not cause any irritation or redness in the eyes. Plus, the tip glides smoothly for an even application.
As far as the staying power is concerned, it does not stay intact for more than 2 hours on me. The product claims a staying power of 12 hours but on my oily eyelids, it does not stay even for 1/5th of the claimed time. Besides, to make it stay intact I need to set it with powder. If I do not do that it gives me a black-eyed panda look just an hour or so after the application.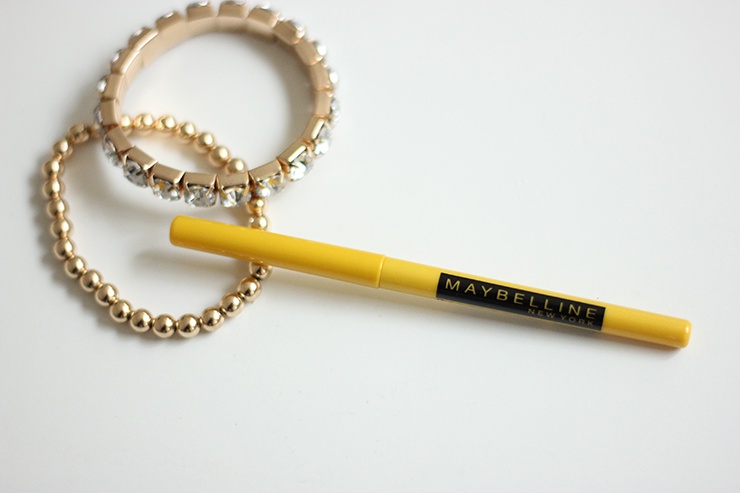 Overall, I find this kajal quite average. If I had not used better-pigmented kajals I would have easily got satisfied with it. Maybelline has one more Colossal kajal which is called Maybelline Colossal Super Black Kajal, and it has much better pigmentation and staying power. It is one of my favorite kajals because of the pigmentation, staying power, and intactness. If you are planning to go for a Maybelline kajal I would suggest the super black one. You can also go through my list of top 5 favorite kajals.
Things I like about 'Maybelline Colossal Kajal'
– Easy to use.
– Creamy texture that glides easily.
– It does not irritate the eyes.
– Enriched with Vitamin E that is beneficial for the eyes.
– Retractable pencil that does not require any sharpening.
Things I do not like about 'Maybelline Colossal Kajal'
– Smudges easily.
– It has to be swiped multiple times to get an intense black look.
Price of 'Maybelline Colossal Kajal'- Rs 199
BABE Rating- 3/5
Final Word- Formulated with Vitamin E and other nourishing ingredients, Maybelline Colossal Kajal is a safe option for the eyes. The fact that it does not irritate the eyes makes it a nice option for sensitive eyes. On my oily eyelids, it does not stay intact for more than 2 hours. If you have dry skin you might want to give it a try but people with oily skin might find the lasting power quite short-lived. Overall, this kajal is a nice option but not the best one considering the other drugstore kajals available in the market.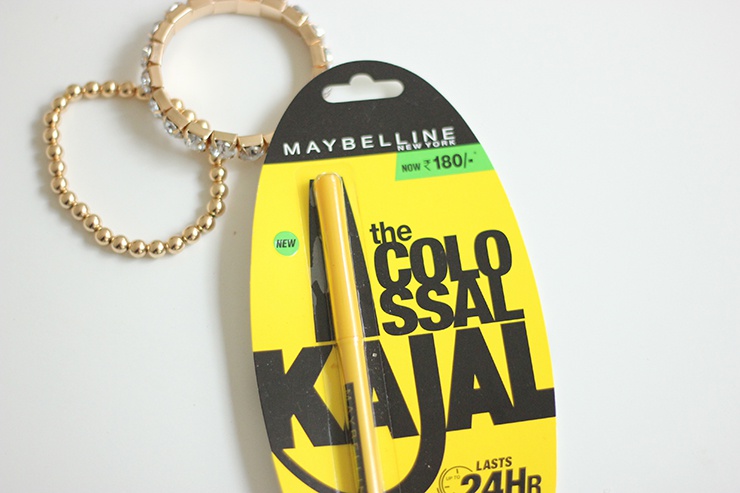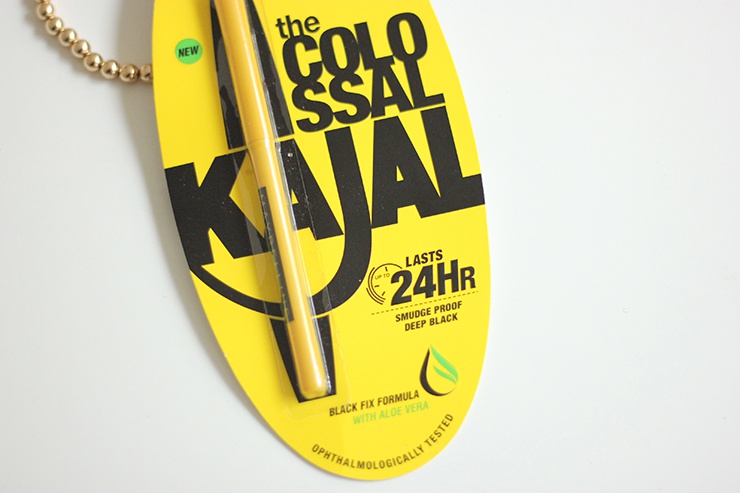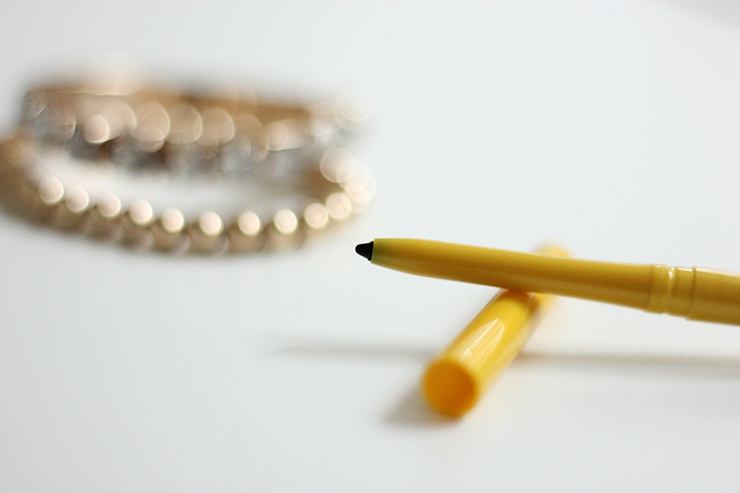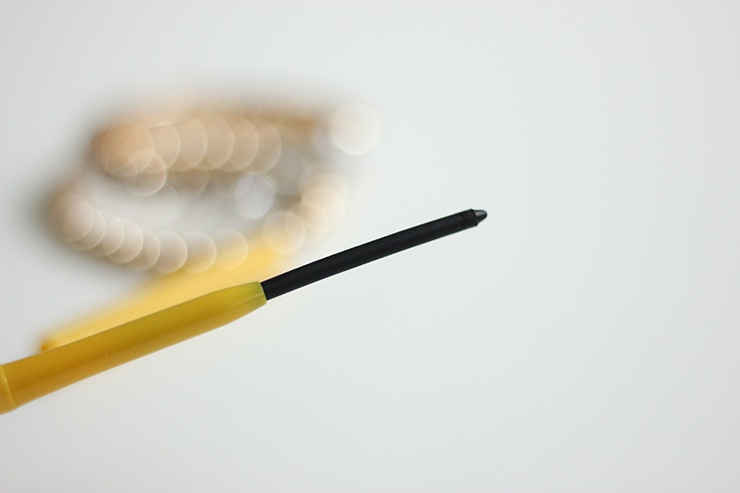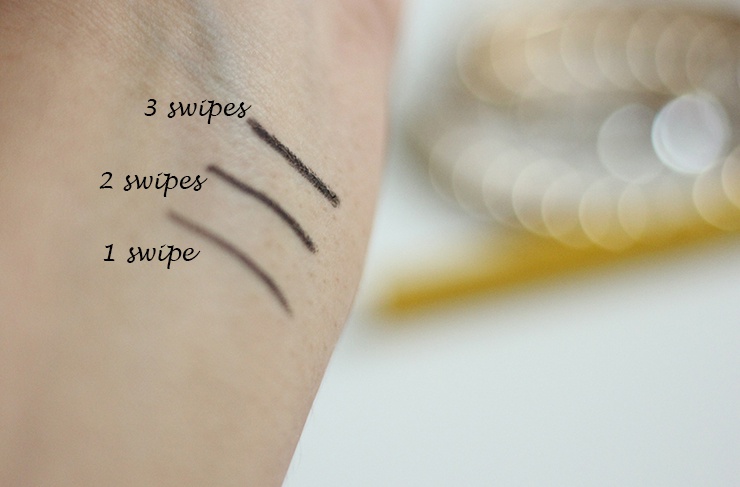 Disclaimer- This is an editorial review. The product is sent by the brand for consideration. However, my review is genuine and I am not being paid for publishing my experience with this product.
You might also like reading these related topics
Sugar Cosmetics Stroke Of Genius Heavy Duty Kohl Review Swatches Price
Maybelline Colossal Super Black Kajal Review Swatch
Sugar Twist And Shout Fadeproof Kajal Review
Faces Magneteyes Kajal Review Swatch
Mac Technakohl Liner Eye-Liner Kajal Graphblack Review
Lakme Eyeconic Kajal Black review
Lotus Herbals Natural Kajal Review and Swatch
My Top 5 Favorite Black Kajals- The World of Makeup