Kajal has been one of the favorite makeup products of Indian ladies since ages. Even when there was nothing like a lipstick (forget about base makeup or eyeshadows) Indian women used to make their kajal at home using the smoke of a lamp. Since technology made progress so did the beauty world, and now we have kajals in various forms, packagings and colors. Though the traditional kajal is and has always been black so in today's post I will share 5 of my favorite kajals.
Kajal makes the eyes more expressive and enhances the overall beauty. Even when I was far away from the world of makeup I used to notice my fellow classmates lining up their lower lash lines and looking so beautiful. As I was focused towards my studies so I did not allow my makeup-loving self to enjoy these liberties, but the first thing I got indulged in after doing my graduation was the vast arena of makeup and fashion. Since then I am applying kajal almost every other day, and now if I do not line my waterline with the black pencil I look sick and tired. I still remember the first kajal I bought was from Lakme – the huge pencil that the brand used to manufacture couple of years back. As the time passed I used different brands and their kajals, and now I feel I have used many of them to at least list down my top 5 favorites. They are listed bottom's up so the 5th one is my most favorite.
Lakme Eyeconic Kajal Black: On number 5 it is the Lakme eyeconic kajal. It is a roll on kajal with nice pigmentation. It requires couple of swipes to give that intense pigmentation, and stays on all day long. But if you have oily lids you might want to stack up the under eye area with some loose powder to avoid any bleeding. It is priced Rs 199 for 0.35g.

Faces Magneteyes Kajal: Face magneteyes kajal is on number 4th. I quite like its blackness and ease of use. Its creamy texture makes it go easy on the eyes. The packaging is unique too- comes packed in a red roll on tube. The availability is a concern thought as it is only available at Faces cosmetics store or few marketplaces. It is priced Rs 175.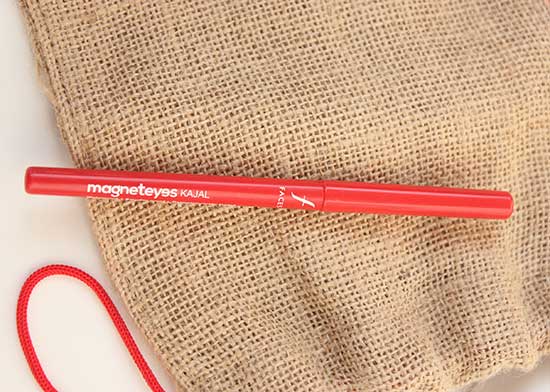 Sugar Twist And Shout Fadeproof Kajal: On number 3 I have the Sugar twist and shout fadeproof kajal. Sugar cosmetics has recently (last year probably) landed in Indian beauty market and their products are quite good. I like this kajal as it does not smudge easily and stays on intact for all day long. The pigmentation is great too but for that prominent look requires at least 2 swipes. It is available at few online stores. It is priced Rs 399 for 0.35g.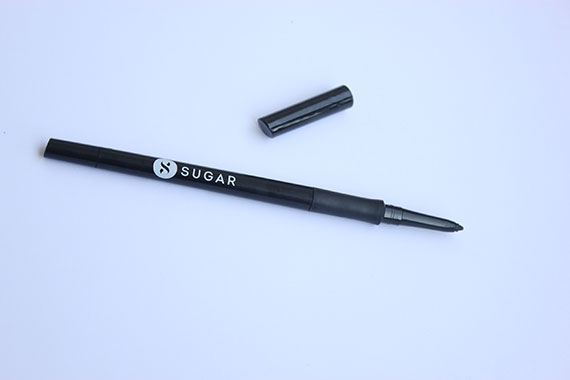 MAC Technakohl Liner Eye-Liner Kajal Graphblack: MAC technakohl kajal has been my favorite for quite a long time or shall I say until I found my dream kajal. It gives the blackest look to the water line, stays intact all day long without smudging and glides effortlessly. The only concern with this kajal is the exorbitant price tag. Yes, it is quite expensive- whopping Rs 1100 for 0.35g. Who know MAC has bumped up this price tag as well! If it had not been for the price I would have stuck to this one forever.
Maybelline Colossal Super Black Kajal – Here comes my top most favorite – the new Maybelline Colossal Super Black Kajal. As the name says – it has indeed the super black pigmentation that is prominent in just one swipe. It is a one stroke kajal that stays on my eyes until I want it to be there. It does not easily move from its place and feels light & comfortable. From the very first day I used I fell in love with it, and I knew I would be sticking (of course, I would keep trying other kajals for the sake of reviewing) to it as it has all I need from a kajal – pigmentation, smudge proof, long staying power, creamy texture, easy availability and affordable price tag. It is priced Rs 300 for 0.35g.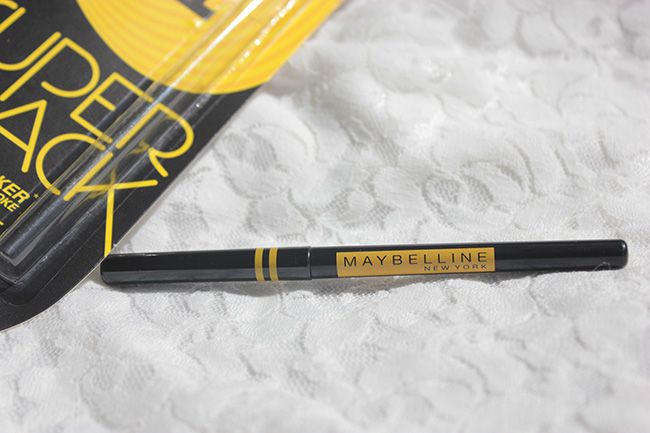 Do share your favorite kajal!
You might also like reading these related topics: